Ms Marvel Episode 6 Review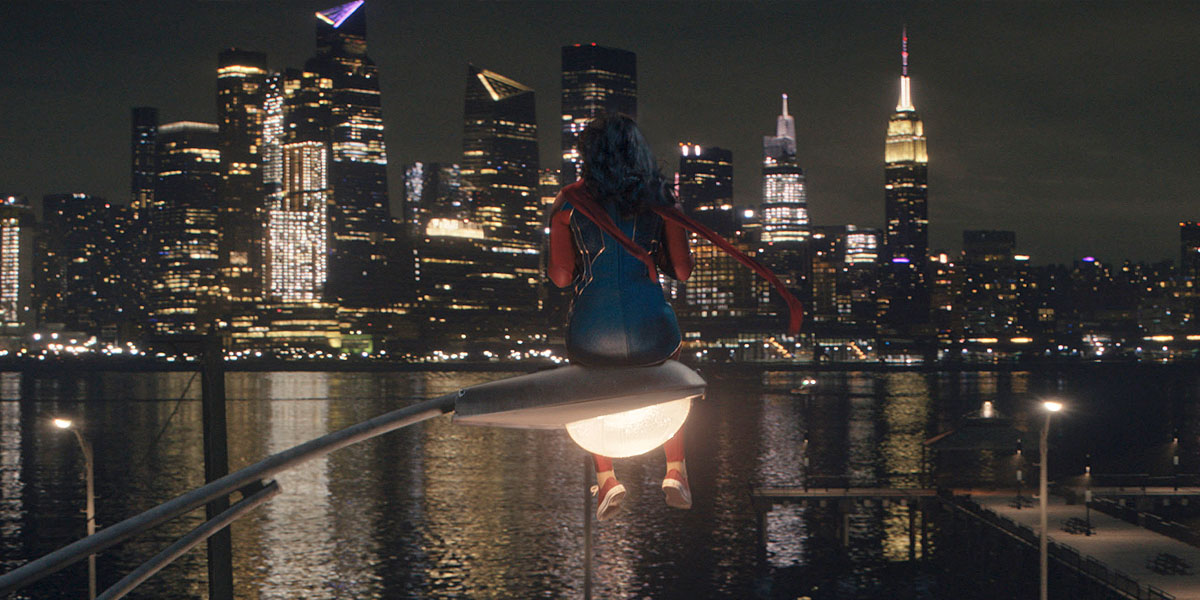 Ms Marvel (© Marvel Studios 2022.)
While Ms. Marvel Episode 6 may cram a lot into its hour-long runtime, it manages to be charming, action packed, and incredibly satisfying
---
After almost a month, we've reached the end of our time in Jersey City with Kamala Khan (for now, anyway). Last week, the show fell victim to an issue that a few of the Marvel Cinematic Universe (MCU) Disney+ shows have dealt with, and you can feel the effects of that in Ms. Marvel Episode 6. The antagonistic forces that Kamala faces here feel very underdeveloped and sudden, but the creative team has managed to recapture what made the show originally stand out before it could completely disappear. As a result, Kamala's origin story is able to finish on a relatively high note.
In Ms. Marvel Episode 6, Damage Control is on the hunt for Kamran (Rish Shah) and Bruno (Matt Lintz), chasing the pair through Jersey City. This means that Kamala (Iman Vellani) returns from her trip to Pakistan and almost immediately is thrust into chaos. With her newfound knowledge and sense of purpose, Kamala and her friends must fight off Damage Control before it is too late.
The biggest issue with Ms. Marvel Episode 6 is that the villains feel rather half baked. Even though Damage Control and Agents P. Cleary and Deever (Arian Moayed and Alysia Reiner) have been a constant presence in the series, there's no real reason for them to be here. It seems like Marvel wanted to make them a fixture after the events of Spider-Man: No Way Home (2021) and had no clear idea on how they wanted to do it. Their hatred of enhanced individuals makes little to no narrative sense. The organization's purpose in the comics and in the MCU has been to clean up after the messes of Superheroes. While it may get annoying to have your job be to clean up after these people, or arrest them for violating the Sokovia Accords, which I assume are still a thing after being introduced in Captain America: Civil War (2016), that's no reason to hate them.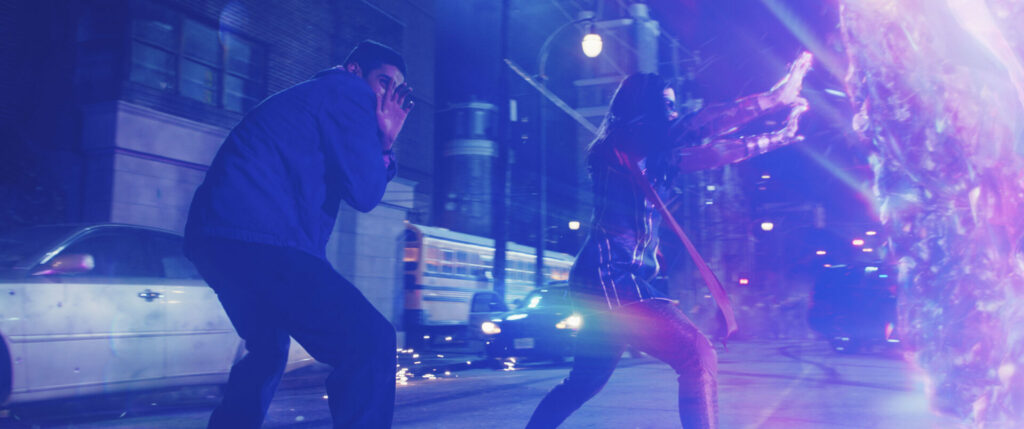 Damage Control's reintroduction to the MCU has been botched in the worst way, and Ms. Marvel suffers for it. Agent Deever seems to be slightly Islamophobic (despite it being played off as a "joke") in addition to having a way too aggressive nature when it comes to the actions of superheroes. P. Cleary was also quite aggressive in No Way Home while interrogating Peter Parker and his friends for no reason and without an actual case against them. Maybe they are tired of being embarrassed by heroes, which is why they've intensified their efforts, that needs to be built up within the story that you're trying to tell. You cannot just have these two agents with a ton of Stark Industries technology become so nuts that they attempt to shoot teenagers without giving an explanation besides (possibly) breaking the law. These people seem to dislike those with superpowers and that could've been something you explored in a series starring a Pakistani-American hero.
You see, in the comics, Zoe Zimmer (Laurel Marsden) is a bit of a racist, and that is nowhere to be found in Ms. Marvel. In a series that repurposes and uses a bunch of different parts of Kamala's earliest adventures, you could've transferred some of that to the Damage Control agents (and at certain points, it seems like they tried).
Speaking of that repurposing: You have Kamran, who plays a key role in Kamala's life in the show and comics, his arc is also half baked, despite finishing strong. The Clandestines as a villain could have been cut, and you could've had Kamala learn her history in another way. The greatest thing Damage Control does in this story is move Kamaran and Kamala's story forward, and yet they feel like such an irrational and out of nowhere threat. If you cut the Clandestines down and built-up Damage Control, it feels like the show would've been better off, because they don't serve much of a purpose in the grand scheme. As it stands, the story told in these 6 episodes feels like a mishmash of several different comic book arcs and, while it mostly comes together in the end, audiences took a rocky road to get there.
Beyond the antagonists, the story is polished and does a great job of recapturing the charm displayed in the early episodes of Ms. Marvel. This episode looks and feels like a comic book again and finishes off Kamala's origin in a way that doesn't just feel like set up for The Marvels (2023). Not only does she get good character-building moments with her family and friends, but Kamala's actions in Episode 6 feel very in line with her comic counterpart and the fact that she's a teenager. The sense of charm and wonder returns not only thanks to the visuals but also thanks to decisions that Kamala makes that reflect her standing as both a teen and a superhero. She's still a goofball, and uses that to her advantage throughout the episode, but you also bear witness to how much the character has evolved as a hero and accepted that responsibility. It's nice to be able to have fun and laugh with an episode that doesn't feel as "Marvel" like for its entire runtime and the writers delivered that in Episode 6 much better than in Episode 5. There are typical Marvel moments, but I still laughed and had the feeling that this was the coming-of-age superhero story that Ms. Marvel began as.
Last week, I was concerned that the finale of Ms. Marvel would serve as mostly set up for what is to come, but those in charge of the show manage to put a nice bow on Kamala's origin in a way that's more satisfying than I expected. This is very much the final chapter in the beginning of Kamala's MCU story: its action packed and allows her to complete her journey to becoming the superhero known as Ms. Marvel without shoving too much worldbuilding for the future into it.
Not only is Kamala's origin arc wrapped up properly, but so are the arcs of most of the people around her. I was afraid that some arcs and characters might get dropped, but most are resolved, and some are even left a little open for something in the future. For example: Even if Kamran's arc feels half baked, he still gets a solid conclusion that feels like the logical conclusion for his character. The creative team put the time into finishing the show and stories that they set out to tell, even if some might feel a little rushed. In all honesty, the only Disney+ MCU shows I remember being able to do that well enough were WandaVision (2021) and Moon Knight (2022), which are my favorites of the bunch. There's a lot crammed into Ms. Marvel Episode 6, but it mostly works because those involved did ultimately finish what I believe to be the story they wanted to tell in a way that should please most.
There are also two very big revelations for the future of the MCU within the ending of Kamala's origin. I didn't see either of them coming, and they left me incredibly excited and curious what they mean. The most important thing is that these future teases in no way took the focus away from Kamala's origin, they added to the greater mystery of the universe without ruining the story that audiences have spent the past six weeks watching. The end of this series is truly only the beginning for Kamala Khan, and I love how they teased that future without harming her story (in this episode at least). Ms. Marvel may have nearly lost what made the series special in a quest for universe building, but Episode 6 recaptures the show's charm, and finishes strong while also managing to set up an intriguing future for its title character.
---
Ms Marvel 's Episode 6 is now available to watch on Disney Plus.