May 2023: New Movies & Shows to Stream this Month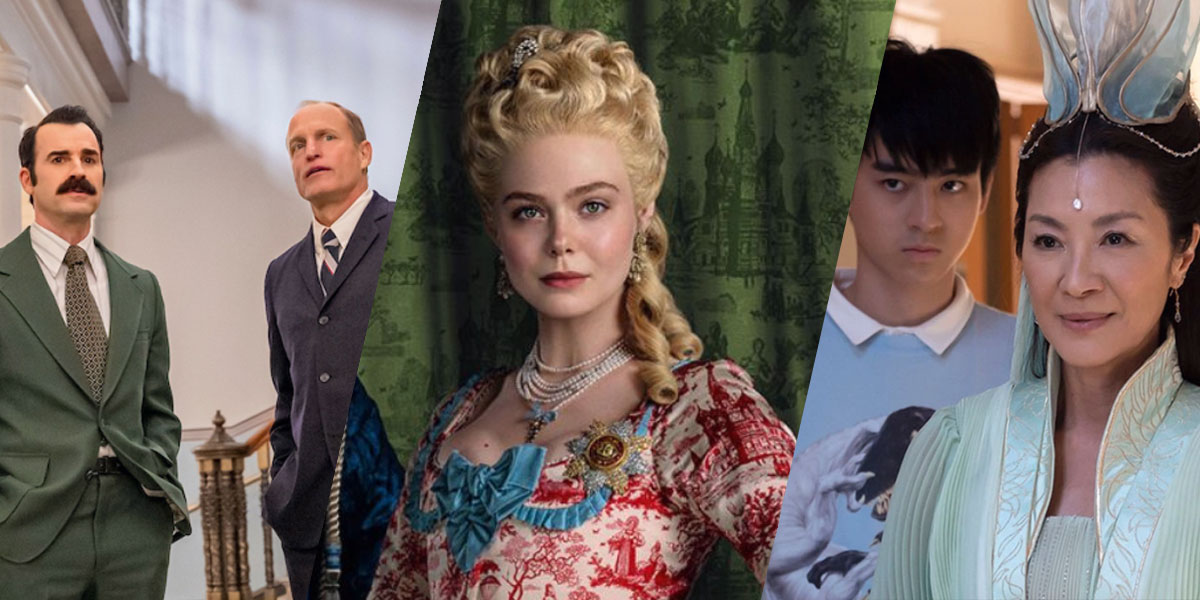 White House Plumbers, The Great, American Born Chinese (HBO, Max, Disney+)
May 2023: all new movies and shows to stream this month, from A Michael J. Fox Movie and American Born Chinese to White House Plumbers!
There will be plenty of new movies and shows to stream in May 2023! This month gives us new seasons of binge-worthy series, exciting originals on many streaming platforms, promising new films starring beloved actors, many lighthearted watches and just as many compelling, thought-provoking ones! If you're looking for a new show to stream right now, here are all the new releases coming your way on Apple TV+, Disney+, HBO Max, Hulu, Netflix, Prime Video, Paramount+, Peacock, Shudder, and more!
Let's discover the new movies and shows to stream this month, from the highly anticipated Still: A Michael J. Fox Movie and American Born Chinese to a Sylvester Stallone reality show, the remake of White Men Can't Jump, a workplace comedy starring Ted Lasso's Nick Mohammed, and more! Find them all below in order of release and divided by films and series to watch on various streaming services. Scroll till the end for this month's season finales, check out May 2023 's theatrical releases and our list of most anticipated movies of 2023, and enjoy!
---
1. MAY 2023: NEW MOVIES TO STREAM
APPLE TV+
Still: A Michael J. Fox Movie, which incorporates documentary, archival and scripted elements, recounts Fox's extraordinary story in his own words — the improbable tale of an undersized kid from a Canadian army base who rose to the heights of stardom in 1980s Hollywood. The account of Fox's public life, full of nostalgic thrills and cinematic gloss, unspools alongside his never-before-seen private journey, including the years that followed his diagnosis, at 29, with Parkinson's disease.
Intimate and honest, and produced with unprecedented access to Fox and his family, the film chronicles Fox's personal and professional triumphs and travails, and explores what happens when an incurable optimist confronts an incurable disease. With a mix of adventure and romance, comedy and drama, watching the film feels like … well, like a Michael J. Fox movie.
Release date: May 12, 2023
---
DISNEY PLUS/HULU/STAR
White Men Can't Jump is a modern retelling of the iconic 1992 film that celebrates the streetball hustling culture of Los Angeles. Sinqua Walls stars as Kamal, once a promising player who derailed his future in the sport, and multi-platinum rap superstar Jack Harlow makes his movie debut as Jeremy, a former star of the game whose injuries stalled his own career. Juggling tenuous relationships, financial pressures and serious internal struggles, the two ballers—opposites who are seemingly miles apart—find they might have more in common than they imagined possible.
All Disney+, Hulu and Star Original Movies out in May 2023:
---
HBO MAX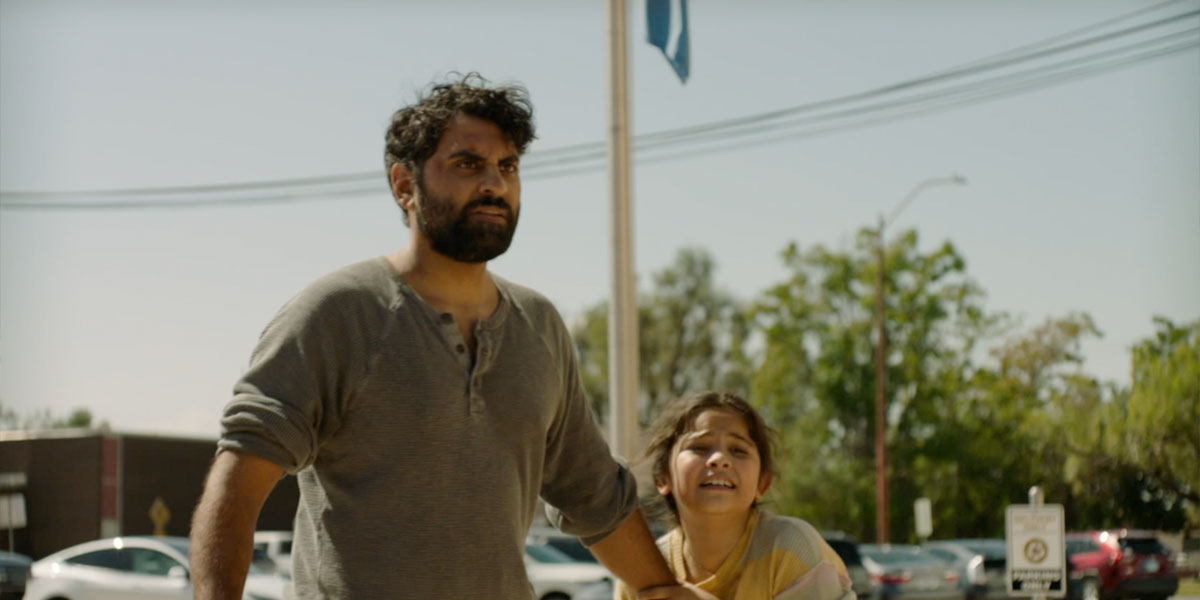 Land of Gold: When truck driver Kiran (Nardeep Khurmi) hears pounding from inside his shipping container and finds Elena (Caroline Valencia), a young Mexican-American girl, his already tumultuous life takes a drastic turn as he seeks to reunite her with her family. Read our interview with Land of Gold star Iqbal Theba!
All HBO Max Original Movies out in May 2023:
---
NETFLIX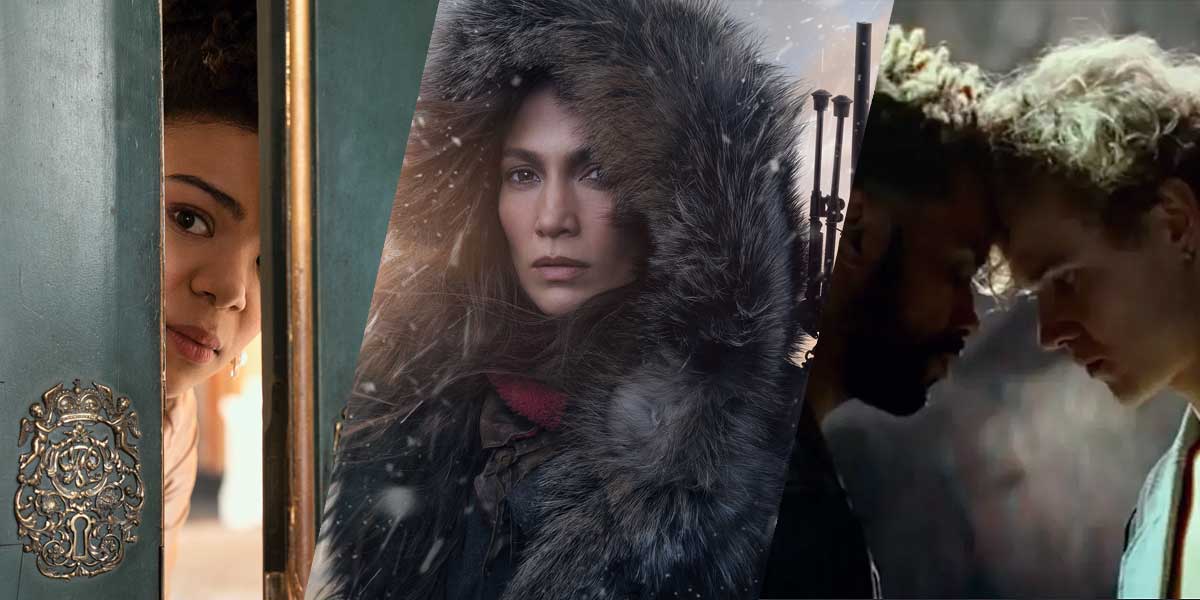 Jennifer Lopez is a deadly assassin in The Mother, Ursula Macfarlane brings us a film about the American Dream, and more! Click on the link above for the full list, with trailer, release dates and plots!
---
PARAMOUNT+
Death's Roulette follows seven strangers who wake up in a mansion in the middle of nowhere to discover they are part of a twisted game. They have 60 minutes to choose one person to die; otherwise, all of them will be murdered. As the clock ticks down, the most lurid secrets will come to light, and they'll discover they are all connected by a dark past.
All Paramount+ Movies out in May 2023:
---
PRIME VIDEO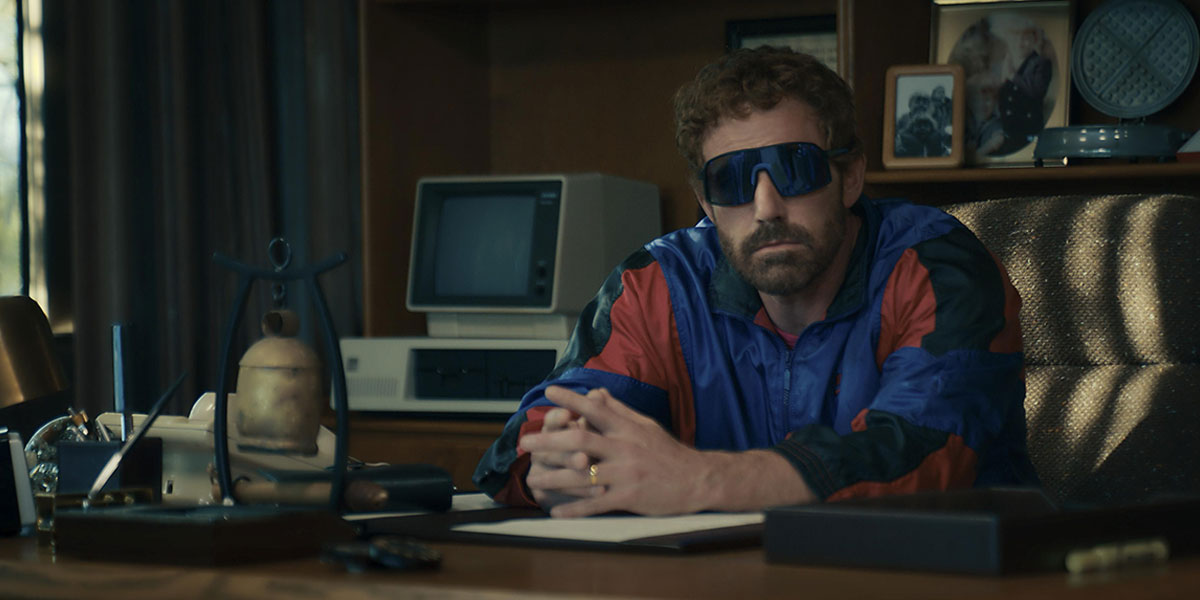 From award-winning director Ben Affleck, AIR reveals the unbelievable game-changing partnership between a then-rookie Michael Jordan and Nike's fledgling basketball division which revolutionized the world of sports and contemporary culture with the Air Jordan brand. This moving story follows the career-defining gamble of an unconventional team with everything on the line, the uncompromising vision of a mother who knows the worth of her son's immense talent, and the basketball phenom who would become the greatest of all time.
Release date: May 12
---
SHUDDER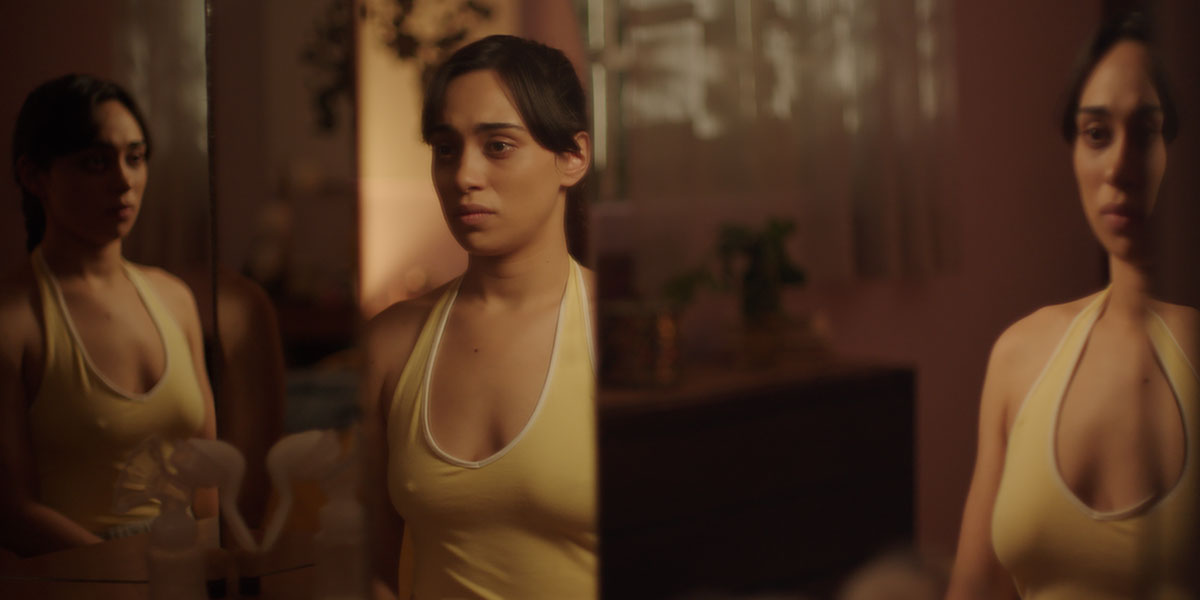 New Movies on Shudder in May 2023:
---
OTHER STREAMING PLATFORMS
FANNY: THE RIGHT TO ROCK
Release Date: May 22 on PBS
Plot: Sometime in the late 1960s, in sunny Sacramento, two Filipina American sisters got together with other teenage girls to play music. Little did they know their garage band would evolve into the groundbreaking rock group Fanny, the first all-women band to release an LP with a major record label (Warner/Reprise w/ Grammy winning producer Richard Perry). Yet, despite releasing five critically acclaimed albums over five years, touring with famed bands from SLADE to CHICAGO and amassing a dedicated fan base of music legends including David Bowie, Fanny's groundbreaking impact in music was written out of history…until now.
---
2. MAY 2023 : NEW SHOWS TO STREAM
APPLE TV+
Platonic follows a platonic pair of former best friends approaching midlife (Seth Rogen and Rose Byrne) who reconnect after a long rift. The duo's friendship becomes all consuming—and destabilizes their lives in a hilarious way. The cast includes Luke Macfarlane, Tre Hale, Andrew Lopez and Carla Gallo.
All Apple TV+ Shows out in April 2023:
---
DISNEY PLUS
Based on the genre-hopping graphic novel by Gene Luen Yang, American Born Chinese tells the story of Jin Wang, an average teenager juggling his high school social life with his home life. When he meets a new student on the first day of the school year, even more worlds collide as Jin is unwittingly entangled in a battle of Chinese mythological gods.
All Disney+ Shows out in May 2023:
---
HBO MAX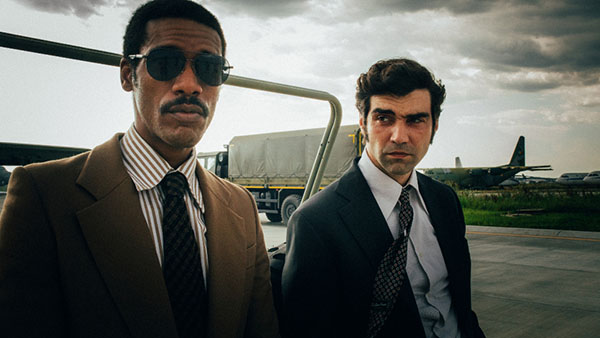 Spy/Master: "Go, you idiot, while you still can." Victor Godeanu, a high-ranking officer in Romania's secret service and advisor to President Nicolae Ceaușescu, is only ostensibly addressing this survival tip to a wild bear he wants to spare while out hunting. In reality he is talking to himself. In 1978, with his espionage activities for the Soviet Union in danger of being exposed, he makes a risky move: during negotiations for the ransom of Romanian-Germans in Bonn, he offers himself to the US embassy as a defector. Read more.
All HBO Max Shows out in May 2023:
---
HULU
FX's Class of '09 follows a class of FBI agents set in three distinct points in time who grapple with immense changes as the U.S. criminal justice system is altered by artificial intelligence. Spanning multiple decades and told across interweaving timelines, the series examines the nature of justice, humanity and the choices we make that ultimately define our lives and legacy. Starring Brian Tyree Henry and Kate Mara.
All "Hulu Originals" and "Only on Hulu" Shows out in May 2023:
---
NETFLIX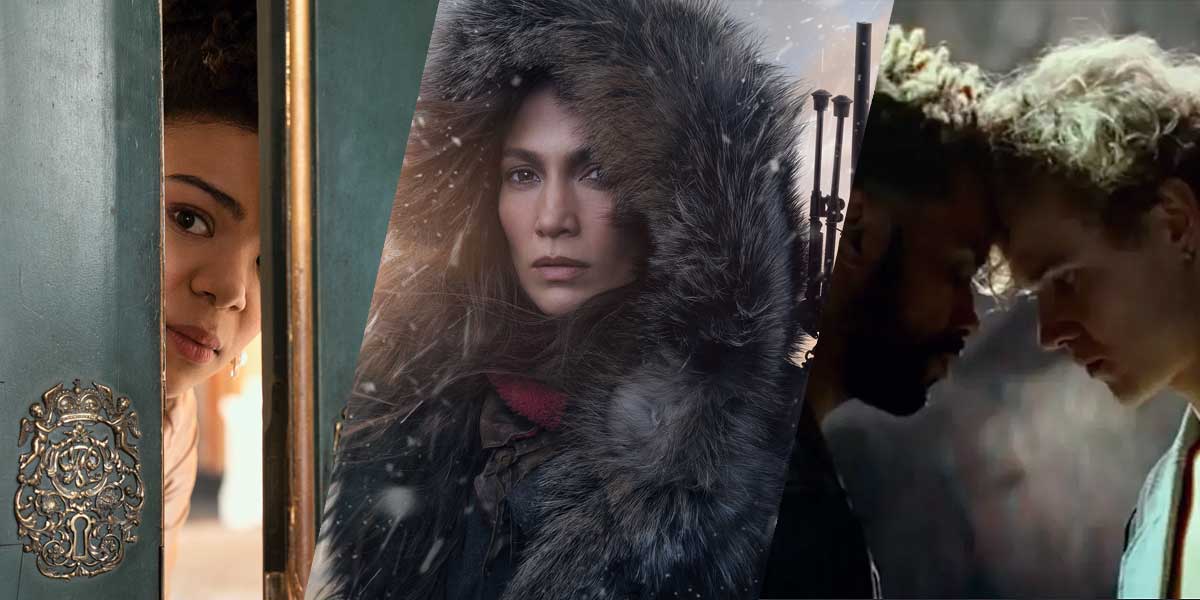 We're getting a Bridgerton spinoff, a Finnish dance series, a new season of Queer Eye, and Arnold Schwarzenegger's first series ever this month! Full list with plot information, release dates and trailers behind the link!
---
PARAMOUNT+
All New Shows out on Paramount+ in May 2023:
---
PEACOCK
Intelligence: A Special Agent Special is a workplace comedy set in the UK's Government Communications Headquarters, where they tackle international and domestic Cyber Crime. David Schwimmer ("American Crime Story," "Friends") stars as Jerry Bernstein, a pompous NSA agent from the US, and Nick Mohammed ("The Martian," "Ted Lasso") plays Joseph, his inept computer analyst sidekick.
All Peacock Originals out in May 2023:
---
PRIME VIDEO
The Gryphon (Der Greif): Misfits Mark, Memo and Becky discover a fantastic world called The Black Tower where the Gryphon, a world-devouring monster, mercilessly subjugates all living creatures. And Mark is the only one who can defeat it. But he's no hero and doesn't want to be one. He has enough to do with school, his tantrums and his first love. Fighting monsters is out of the question. But when Mark's brother Thomas disappears, the friends have to set off into this fantastic world and face the danger.
Release date: May 26
---
SHUDDER
Slasher: Ripper takes the franchise back in time to the late 19th century where there's a killer stalking the mean streets, but instead of targeting the poor and downtrodden like Jack the Ripper, The Widow is meting out justice against the rich and powerful. The only person standing in the way of this killer is the newly promoted detective, Kenneth Rijkers, whose ironclad belief in justice may wind up being yet another victim of The Widow.
Release date: May 4, 2023
---
OTHER STREAMING PLATFORMS
UNDERCOVER UNDERAGE SEASON 2
Release Date: May 4 on ID and Discovery+
Plot: Child advocate and Safe from Online Sex Abuse founder Roo Powell will continue her efforts to identify some of the internet's most dangerous child predators. After a successful first season resulting in four convictions of sexual predators, SOSA multiplies that number in Season 2 of as the SOSA team relocates to embed with the sheriff's office in Canadian County, Oklahoma and deploys three new underage decoys.
As the team launches the fictitious online accounts for a 15, 14 and even a 12-year-old persona, it's a race against the clock to identify the ACMs (adults contacting minors) and build a case against the alleged predators to enable law enforcement to make an arrest before the perpetrators can victimize other children.
---
SHOWS TO STREAM IN MAY 2023 : THIS MONTH'S SEASON FINALES