May 2023: New Movies on Digital & VOD This Month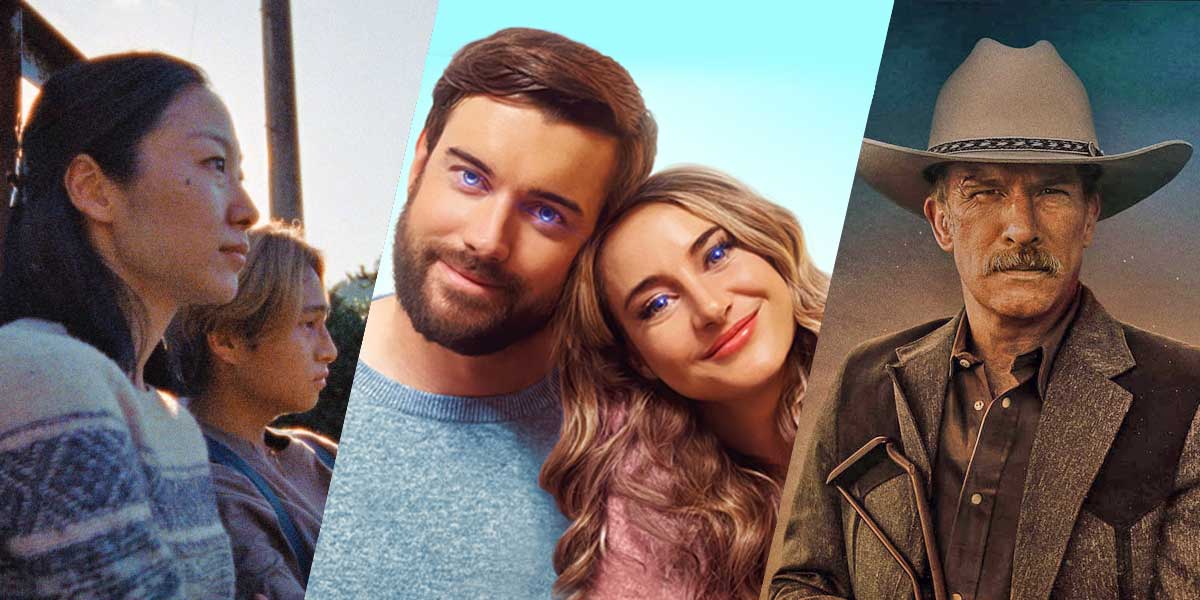 Riceboy Sleeps, Robots, One Ranger (Screen Media, Neon, Lionsgate)
May 2023: all the new movies to watch on Digital and VOD this month, from Riceboy Sleeps and Robots to more new releases to stream right now or soon!
What's coming to digital and VOD in May 2023? The new movies to stream and watch on digital and on demand this month include a TIFF winner, a queer gem with religious undertones, a NASA documentary, a Rolling Stones film and more! Shailene Woodley and Jack Whitehall are robots in the titular Neon release, Megan Fox is a serial killer on a spree starring Megan Fox in Johnny & Clyde, Danny Trejio is roaming the woods in The Curse of Wolf Mountain, and more!
May 2023 gives us many new movies to watch right now or later this month! Below are all the new films coming on digital and VOD that we could find! The list is in order of release and divided by movies to stream in the US and in the UK. Don't forget to check out our lists of films coming to theaters in May 2023, May 2023 Netflix releases, movies and shows to stream this month, and the most anticipated movies of 2023! Enjoy!
---
1. MAY 2023: NEW ON DIGITAL & VOD – U.S. RELEASES
BEYOND HUMAN NATURE
Director: Michael Neelsen
U.S. Release: May 2
U.K. Release: TBA
Official synopsis: When a man is murdered by drowning in a paper pulp vat, a small mill town clamors for justice and his brother comes face to face with the slippery nature of objective truth. Michael Neelsen's documentary 'Beyond Human Nature' chronicles the grisly Tom Monfils homicide investigation of 1992 through the eyes of the people who lived it.
---
RICEBOY SLEEPS
Directors: Anthony Shim
U.S. Release: May 2
U.K. Release: TBA
Official synopsis: A Korean single mother raises her teenage son in the suburbs of 1990s Canada, determined to provide a better life for him than the one she left behind. Winner of TIFF's Rogers Award for Best Canadian Film.
---
TRIALS TO TRIUMPH
Directors: Dan Ratner
U.S. Release: May 2
U.K. Release: TBA
Official synopsis: TRIALS TO TRIUMPH is the story of Freddie Stevenson's meteoric football career, the crash that followed, and his reinvention. Hear stories of struggle & redemption from Maurice Benard, Delvin Breaux, Tony Gaskins, and more and see them overcome the odds in these powerful, real conversations.
---
DOUBLE LIFE
Director: Martin Wood
U.S. Release: May 5
U.K. Release: TBA
Official synopsis: A grieving widow learns from her late husband's mistress that his death was no accident. The two women will form an unlikely alliance to uncover the truth behind his murder and unmask the man they both loved.
---
JOHNNY & CLYDE
Directors: Tom DeNucci
U.S. Release: May 5
U.K. Release: TBA
Official synopsis: Johnny (Avan Jogia) and Clyde (Ajani Russell) are two serial killers madly in love and on an endless crime spree. They set their sights on robbing a casino owned by the crime boss Alana (Megan Fox) and guarded by her demonic warrior.
---
ONE RANGER
Director: Jesse V. Johnson
U.S. Release: May 5
U.K. Release: TBA
Official synopsis: British Intelligence meets Texas Justice in this white-knuckle action-thriller. A gunslinging Texas ranger (Thomas Jane) tracks a bank robber (Dean Jagger) across the desert— only to discover he's an international terrorist set on detonating a bomb in the heart of London. When the lawman's partner is killed, he is drawn into partnership with a British intelligence agent (Dominique Tipper) and her boss (John Malkovich) to bring the outlaw to justice — dead or alive.
---
YOU CAN LIVE FOREVER
Directors: Mark Slutsky & Sarah Watts
U.S. Release: May 5
U.K. Release: TBA
Official synopsis: When lesbian teen Jaime (Anwen O'Driscoll) is sent to live in a Jehovah's Witness community, she falls hard for a devout Witness girl (June LaPorte) and the two embark on an intense affair with consequences that will reshape the rest of their lives.
---
THE CURSE OF WOLF MOUNTAIN
Director: David Lipper
U.S. Release: May 12 (on demand)
U.K. Release: TBA
Official synopsis: Aj begins having dreams of his parents' death. He decides to go back to the spot where they were killed, accompanied by his brother and his brother's family. But legend has it there is something mysterious roaming these woods.
---
ORGAN TRAIL
Director: Megan Turner
U.S. Release: May 12
U.K. Release: TBA
Official synopsis: Abigale and her family fall victim to a ruthless gang while making their way across the Oregon Trail. As the only survivor, she will do whatever it takes to retrieve her one earthly possession, her family's horse, from the clutches of the bloodthirsty bandits.
---
SNAG
Director: Ben Milliken
U.S. Release: May 12 (on demand)
U.K. Release: TBA
Official synopsis: An Australian lone wolf's quiet existence is shattered when he learns that the woman he once loved and thought was dead is alive and held captive by ruthless gangsters. Now, to take on this dangerous criminal organization, he must seek out allies and storm into a world of violence to rescue the love of his life in this gritty, modern day violent fairytale.
---
ASSASSIN CLUB
Director: Camille Delamarre
U.S. Release: May 12
U.K. Release: April 14 (theatrical)
Official synopsis: Henry Golding stars in this highly entertaining, globe-trotting action thriller. The hunter becomes the hunted when an elite assassin (Golding) is given his final contract: to kill seven people around the world – only to discover the targets are equally skilled assassins hired to kill him. His only shot to survive is to uncover the mysterious mastermind behind the deadly plot before it's too late. Also starring Daniela Melchior (The Suicide Squad) with Noomi Rapace (Lamb) and Sam Neill (Jurassic Park).
---
GIVING BIRTH TO A BUTTERFLY
Director: Theodore Schaefer
U.S. Release: May 16 on Fandor
U.K. Release: TBA
Official synopsis: After her identity is stolen, a suburban mom (Annie Parisse, "Friends from College") and her son's pregnant girlfriend (Gus Birney, "Shining Vale") begin to bond and transform during a dreamlike, visually immersive road-trip journey to track down the perpetrators. Dynamically shot on pastel-hued 16mm film, this poetically empowering cult classic in the making is also an intelligent meditation on the faceless underbelly of American life.
---
THE MAGIC FLUTE
Director: Florian Sigl
U.S. Release: May 16 on digital, Blu-Ray & DVD
U.K. Release: April 21 (theatrical)
Official synopsis: From Executive Producer Roland Emmerich (Moonfall) comes a captivating film that follows a teen on two journeys: one into a prestigious boarding school to fulfill his aspirations as a singer, and another into a parallel world filled with fantasy and adventure. Tim (Jack Wolfe, Shadow And Bone) has been dreaming his whole life about attending Mozart All Boys Music School, but already his first days there confront him with a hostile headmaster (F. Murray Abraham, The White Lotus), the stresses of a first love, and serious doubts about the authenticity of his singing voice. When he discovers a mystical gateway in the school's library, he is pulled into the fantastic cosmos of Mozart's opera, The Magic Flute, where imagination has no limits and the Queen of the Night reigns.
---
OUT AND ABOUT
Director: Peter Callahan
U.S. Release: May 16
U.K. Release: TBA
Official synopsis: An unconventional tale about Jeff, a middle-aged man trying to come to terms with his life over the course of an afternoon walk through his hometown. Distinctive in both style and substance and told in real time, the story weaves together the protagonist's inner monologue with conversations he has with the people he encounters along the way.
---
COME OUT FIGHTING
Director: Steven Luke
U.S. Release: May 19
Official synopsis: Set during WWII, in this military adventure, a small, specialized squad of U.S. Army African American soldiers are sent on an unofficial rescue mission behind enemy lines to locate their missing commanding officer. The squad upon battling their way through the German defenses encounter more then they bargain for when they locate a downed U.S. Army fighter pilot. With the help of their friends at the 761st tank battalion, known as "The Black Panthers," the squad must find a way to survive and make it back in one piece.
---
IT'S QUIETER IN THE TWILIGHT
Director: Billy Miossi
U.S. Release: May 19
U.K. Release: TBA
Official synopsis: In an unremarkable office space, a select group of aging engineers sacrificed promotion, postponed retirement, and dedicated their lives to stay with the longest-running and farthest-reaching mission in NASA's history. Fighting outdated technology and time, Voyager's flight team pursues humankind's greatest exploration.
---
MERCY
Director: Tony Dean Smith
U.S. Release: May 19 on digital, June 2 on demand
U.K. Release: TBA
Official synopsis: Leah Gibson (Jessica Jones), Jonathan Rhys Meyers (Vikings) and Academy Award® Winner* Jon Voight (Coming Home) star in this action-packed thriller. An ex-military doctor finds herself in a deadly battle for survival when the Irish mafia seize control of the hospital at which she works. When her son is taken hostage, she is forced to rely upon her battle-hardened past and lethal skills after realizing there's no one left to save the day but her.
---
ON OUR WAY
Director: Allison Otto
U.S. Release: May 19
U.K. Release: TBA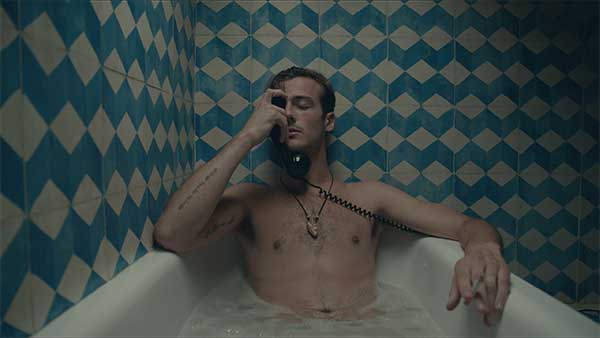 Official synopsis: Filmed on location in New York and the South of France, On Our Way centers around a tormented, young filmmaker (Richardson) struggling to accept his latest script, which reveals how he lost the love of his life (Curtis). Shuffling between past, present and fantasy, the film explores art's ability to heal the wounds that inspire it.
---
ROBOTS
Directors: Art Hines & Casper Christensen
U.S. Release: May 19
U.K. Release: TBA
Official synopsis: Charles is a womanizer while Elaine is a gold digger. The duo learn humanity when forced to team up and pursue robot doubles of themselves.
---
THE THIEF COLLECTOR
Director: Allison Otto
U.S. Release: May 19
U.K. Release: TBA
Official synopsis: In 1985, Willem de Kooning's "Woman-Ochre," one of the most valuable paintings of the 20th century, vanished into the Arizona desert after being cut from its frame at the University of Arizona Museum of Art. 32 years later, the $160 million painting was found hanging in the home of Jerry and Rita Alter in rural New Mexico. THE THIEF COLLECTOR takes a deep look at how, and why, this mild-mannered couple pulled off one of the greatest art heists of a generation, exploring the complicated dynamics of family, the contours of criminality, and just how far people will go to weave their own grandiose narratives. Featuring Glenn Howerton (It's Always Sunny in Philadelphia).
---
DARK NATURE
Director: Berkley Brady
Global Release: May 23
Official synopsis: Joy, a survivor of an abusive relationship, joins her friend Carmen and her therapy group on an isolated weekend retreat in the Canadian Rockies. Led by the enigmatic Dr. Dunnley, whose methods are experimental and, at times, dubious from Joy's outside perspective, the experience eventually shatters the border between reality and delusion. Joy begins to suspect that they are being stalked by her abuser, when in truth, the entire group will be forced to confront a monstrous entity more terrifying than the ghosts of their pasts.
---
JOHN WICK: CHAPTER 4
Director: Chad Stahelski
U.S. Release: May 23
U.K. Release: July-August 2023
Read also: All John Wick Movies Ranked From Worst to Best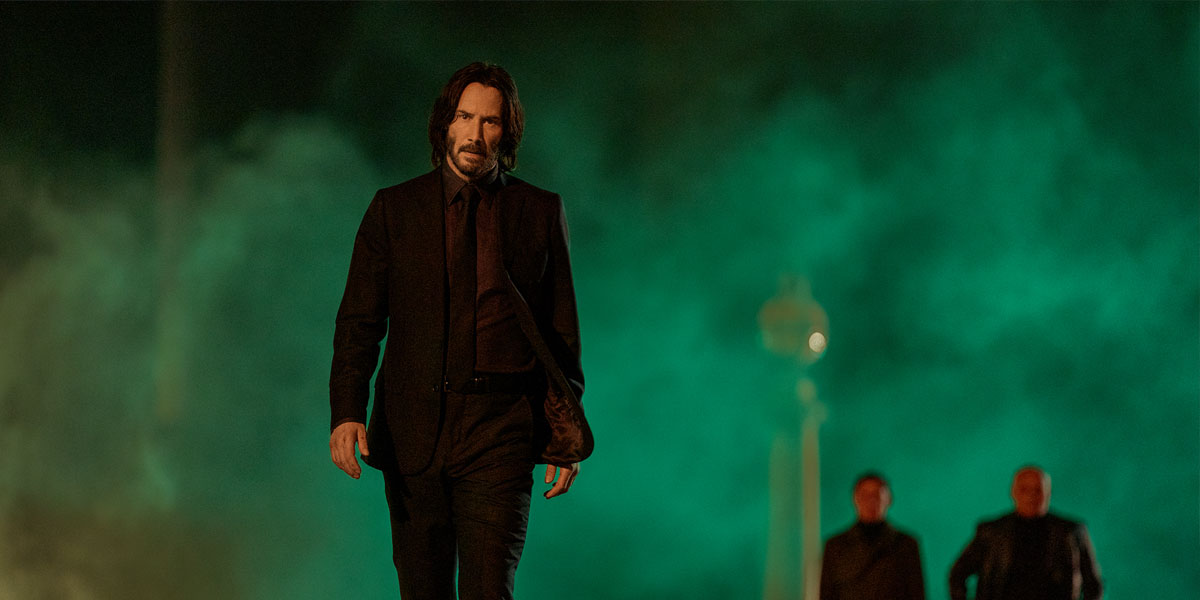 Official synopsis: John Wick (Keanu Reeves) uncovers a path to defeating The High Table. But before he can earn his freedom, Wick must face off against a new enemy with powerful alliances across the globe and forces that turn old friends into foes.
---
MOBKING
Director: Jorge "Jokes" Yanes
U.S. Release: May 26
U.K. Release: TBA
Official synopsis: Mike White, a lifelong, loyal confidant of the notorious Sasso Crime Family of South Florida, is about to be released from prison. Assimilating back into life is top priority. That means getting back to the business of being a husband and father, and being rewarded with a seat at the Sasso family table for keeping his mouth shut and doing hard time for The Don. However, when he returns home, he quickly realizes that life back on the outside isn't turning out the way he hoped or planned.
---
I'M NOT CRAZY, I'M SICK
Director: Elle Ginter
Global Release: May 30
Official synopsis: Lyme disease patients often feel lonely and isolated in their journey, with many not receiving the proper support they need. This documentary aims to combat this, by shining a light on the lives of three families who have all been affected by Lyme disease.
---
2. MAY 2023: NEW ON DIGITAL & VOD – U.K. RELEASES
5-25-77
Director: Patrick Read Johnson
U.K. Release: May 1
U.S. Release: out now on digital and on demand!
Official synopsis: A long time ago, in a small town in USA, a devoted film fan spends his days making movies in his backyard and obsessing over 2001: A Space Odyssey and every other film he loves… but little does he know that he's about to discover a film that will change his life forever… That boy is Pat (John Francis Daley – Spider-man: Homecoming, Game Night) and that film is Star Wars.
---
FUTURE SOLDIER
Director: Ed Kirk
U.K. Release: May 1
U.S. Release: TBA
Official synopsis: Set in a Cyberpunk-inspired dystopian future. Bounty hunter Mo Harrington (Sean Earl McPherson – Rupture) returns to action after uncovering a sinister conspiracy. Joining forces with an old friend, hardened ex-cop Xoey Cass (Yasmine Alice), they must race against time to stop dangerous new enemies from threatening the future…
As the soldiers are drawn into a web of corruption and conspiracy, they must take on shadowy forces, clone troopers and masked assassins. But can they solve themysterious 'Project: Centurion' before it's too late?
---
THE ARTIFICE GIRL
Director: Franklin Ritch
U.K. Release: May 2
U.S. Release: April 27 (limited)
Official synopsis: When an internet vigilante develops a revolutionary new computer programme to combat online predators, its rapid advancement leads to serious questions of autonomy, oppression, and what it really means to be human.
---
MOVING ON
Director: Paul Weitz
U.K. Release: May 2
U.S. Release: out now on digital and on demand!
Official synopsis: Claire (Academy Award® winner Jane Fonda, 1978, Actress in a Leading Role, Coming Home) and Evelyn (Academy Award® nominee Lily Tomlin, 1975, Actress in a Supporting Role, Nashville) are estranged friends who reunite to get even with Howard (Malcolm McDowell), the petulant widower of their recently deceased best friend. Along the way, Claire reunites with Ralph (Richard Roundtree), her great love from her younger years, as each woman must make peace with her past and learn to treasure the value of a good friend.
---
A SMALL FORTUNE
Director: Adam Perry
U.K. Release: May 8
U.S. Release: out now on digital and on demand!
See Also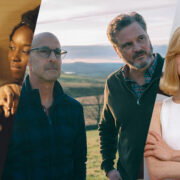 Official synopsis: Kevin Doucette (Stephen Oates) is a simple yet desperate man living an unassuming life on the isolated Prince Edward Island. Although simplicity doesn't mean he's worry-free – his wife (Liane Balaban – Definitely, Maybe) is pregnant with their first child and Kevin doesn't earn nearly enough money to support them, let alone a baby.
However, when Kevin stumbles across a bag of money on the beach, it seems that his luck has changed… or has it?
It's not long before a menacing stranger (Joel Thomas Hynes – Cast No Shadow) drifts into town looking for the loot, and one bad decision from Kevin inadvertently invites another… before he knows it, Kevin's secret stash has turned his quaint fishing village into a growing crime scene.
---
THE ADVENTURES OF JURASSIC PET 2: THE LOST SECRET
Directors: Ryan Bellgardt & Chris Hoyt
U.K. Release: May 8
U.S. Release: (as The Adventures of Jurassic Pet: The Lost Secret): February 28
Official synopsis: Adventurous teenager Wendy (Sophie Proctor – Ghoster) and her wise Grandmother are the protectors of a magical portal to the land of dinosaurs that they can visit just once a month. But after one such visit, Wendy winds up getting more than she bargained for when a baby dinosaur named Junior follows them home…
Tasked with keeping Junior safe until the portal can open again, Wendy and her friend Curtis (Myles Currin-Moore – Booklyn Kid) must keep a watchful eye, but if only it was that simple… When they accidentally stumble into an evil group of criminals with a dastardly plan, it's up to Wendy, Curtis and their dino-pal to work as a team to save the city and get Junior home.
---
TELL IT LIKE A WOMAN
Directors: Lucia Bulgheroni, Silvia Carobbio, Catherine Hardwicke, Taraji P. Henson, Mipo O, Lucía Puenzo, Maria Sole Tognazzi & Leena Yadav.
U.K. Release: May 8
U.S. Release: out now on digital and on demand!
Official synopsis: Made up of seven short stories, directed by eight extraordinary female directors, starring seven acclaimed female actors, and shot all over the world, the Academy Award-nominated Tell It Like A Woman tells the empowering stories of women, both in front of and behind the camera.
---
FALCON LAKE
Director: Charlotte LeBon
U.K. Release: May 15
U.S. Release: TBA
Official synopsis: Falcon Lake is a haunting coming-of-age tale. Bastien (Joseph Engel, The Crusade) and Chloé (Sara Montpetit, Maria Chapdelaine) spend their summer holiday with their families at a lake cabin in Quebec haunted by a ghost legend. Ready to overcome his worst fears to earn a place in Chloé's heart, the holiday becomes a turbulent pivotal moment for the young boy. Falcon Lake also stars Monia Chokri (Babysitter).
---
THE STONES & BRIAN JONES
Director: Nick Broomfield
U.K. Release: May 15
U.S. Release: TBA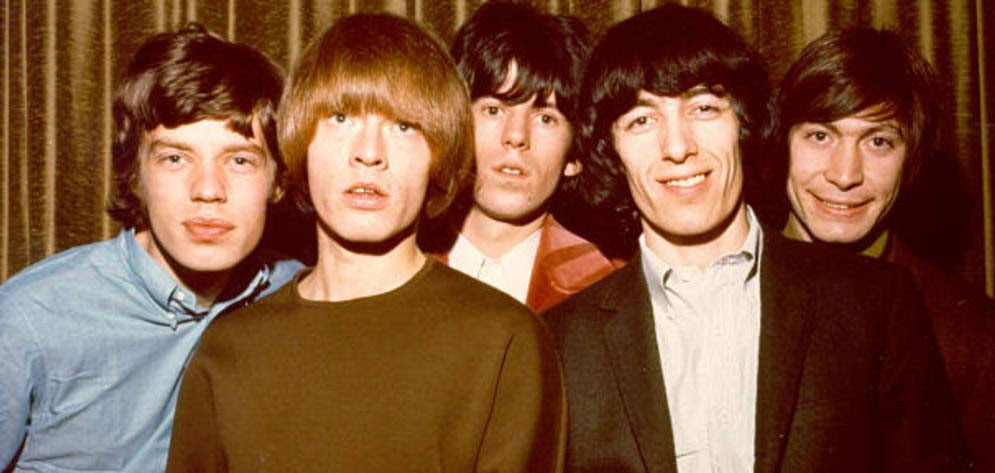 Official synopsis: THE STONES & BRIAN JONES looks at the relationships and rivalries within The Rolling Stones in those formative years. It explores the iconoclastic freedom and exuberance of the 60s, a time of intergenerational conflict and sexual turmoil which reflects on where we are today.
Featuring revealing interviews with all the main players and unseen archive released for the first time, THE STONES & BRIAN JONES explores the creative musical genius of Jones, key to the success of the band, and uncovers how the founder of what became the greatest rock & roll band in the world was left behind in the shadows of history.
---
TELL ME A CREEPY STORY
Directors: Stuart Graham, Félix Dobaire, Samuel Dawe, Paul Holbrook & Luke Konopasky
U.K. Release: May 15
U.S. Release: TBA
Official synopsis: Conjuring genuine unease – this is a uniquely unsettling collection of terrifying horror stories… From the beekeeper who accidentally kills his wife before nervously burying her body under his vegetable patch, the child born with an insatiable and increasingly inhumane appetite, to the detective struggling with several missing children cases, these stories make for chilling bed times creepies.
---
THE OTHER FELLOW
Director: Matthew Bauer
U.K. Release: May 19
U.S. Release: out now on digital and on demand!
Official synopsis: An energetic exploration of male identity via the lives, personalities, and adventures of a diverse band of men, real men across the globe all sharing the same name – James Bond.
---
PLAN 75
Director: Chie Hayakawa
U.K. Release: May 19 on Curzon Home Cinema
U.S. Release: April 21 (theatrical)
Official synopsis: Japan, in the near future. The government program Plan 75 encourages senior citizens to be voluntarily euthanized in order to remedy the problems of an aged society. An elderly woman named Michi loses her job and quickly the means to live independently. Plan 75 appears to be her only option but she still has plenty of life left to live.
---
BOON
Director: Derek Presley
U.K. Release: May 22
U.S. Release: out now on digital and on demand!
Official synopsis: Screen favourite Neal McDonough is back as cold-blooded killer Boon, in the brand new, all-action sequel to the acclaimed Red Stone, but this time he's hellbent on making amends for his dark past.
---
LITTLE BONE LODGE
Director: Matthias Hoene
U.K. Release: May 22
U.S. Release: TBA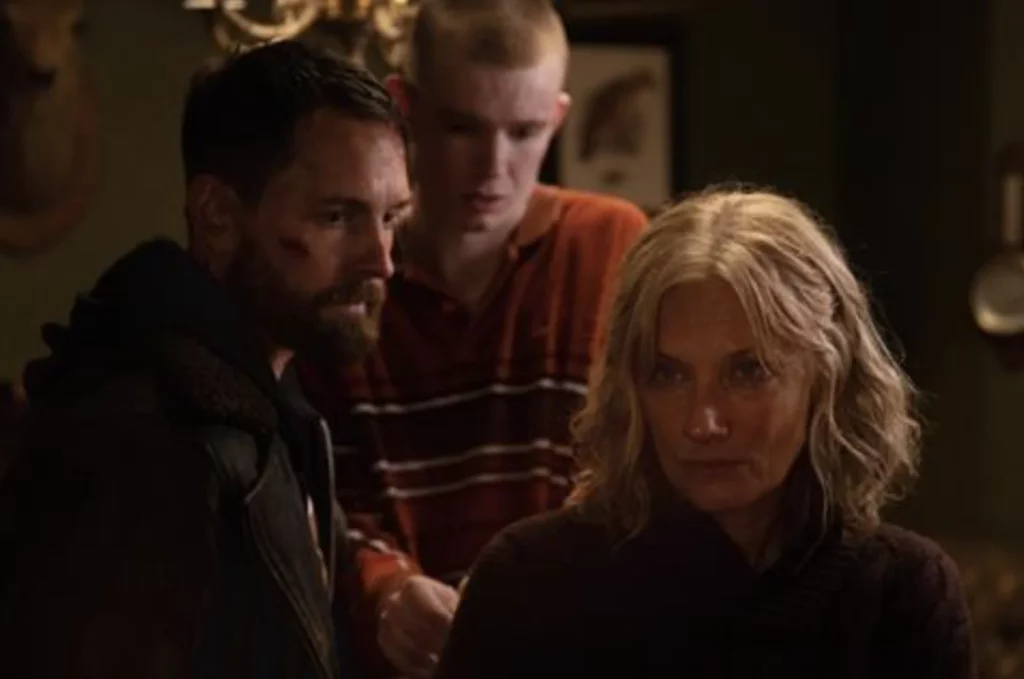 Official synopsis: A twisty thriller that will chill you to the bone. During a stormy night in the Scottish Highlands, two criminal brothers on the run seek refuge in a desolate farmhouse. But after taking the resident family captive, they find the house holds even darker secrets of its own. Colour Out Of Space star Joely Richardson (Nip/Tuck) plays the fearsome family matriarch who will stop at nothing to protect her kin and the shocking mysteries that surround their very existence.
---
THE RESURRECTION OF CHARLES MANSON
Director: Remy Grillo
U.K. Release: May 29
U.S. Release: out now on digital and on demand!
Official synopsis: While a couple creates an audition tape for an up-and-coming Charles Manson film, the dark events of the audition material slowly slip into their reality as they find themselves intertwined in an occult leader's sinister plot. Starring Frank Grillo, Jaime King & Sarah Dupont
---
ROADKILL
Director: Alexander Whitrow
U.K. Release: May 29
U.S. Release: TBA
Official synopsis: Modern-day highwayman Connor Shelby (Alexander Whitrow) spends his days waiting along the isolated roads and robs his unsuspecting victims to make enough money to start a new life with the love of his life Lucy Miller (Sarah Milde). But when he accidentally comes face-to-face with a serial killer – who violently moves from town-to-town executing those he believes to be 'sinful' – he gets caught in the crossfire of an ongoing police investigation…
---
WRATH OF SOULS
Director: Ilanthirayan Alan Arumugam
U.K. Release: May 29
U.S. Release: out now on TUBI and on VOD!
Official synopsis: Not long after taking up a job at a cemetery, a young man becomes plagued by mysterious tragedies which befall the people around him. While these incidents perplex the police and investigators, the man's behaviour becomes increasingly erratic with each terrifying episode as he experiences visions of events he is unable to understand or explain.
Little does he realise that he has become the conduit for an unknown, vengeful spirit, the Aiyai, which is intent on using him to fulfil its ultimate purpose…
---