May 2023: New Movies In Theaters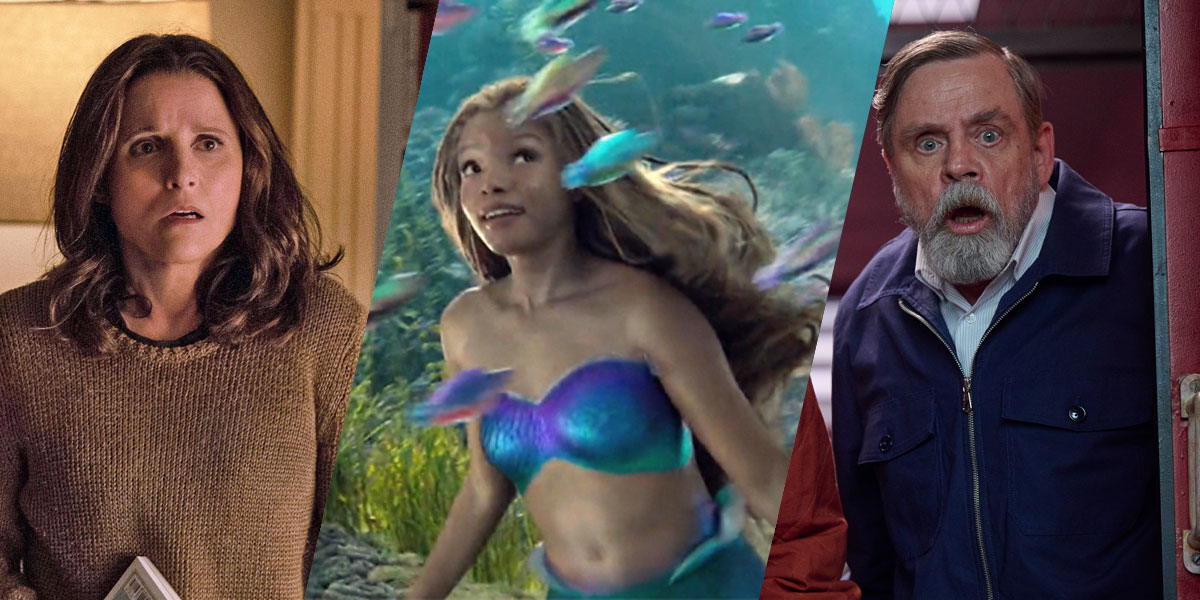 You Hurt My Feelings, The Little Mermaid, The Machine (A24, Disney, Sony)
May 2023: the new movies in US theaters and UK cinemas this month, from Guardians of the Galaxy to Fast X and more! All the new releases!
Some great new movies will be out in theaters in May 2023! You're probably aware of some of this month 's releases in US theaters and UK cinemas, such as Guardians of the Galaxy Vol. 3, Fast X, and The Little Mermaid. But did you know that a film with Mark Hamill on speed, a movie about the birth of the first smartphone, our favorite Tribeca watch from last year, the Cannes-winning The Eight Mountains, at least three great rom-coms, new A24, Lionsgate and Warner releases, and a queer love story between neurodivergent teens are also coming out this month?
Below are all of May 2023 's new movies to watch in US theaters and UK cinemas this month! All films are in order of release and divided by country, and we've also added global release dates where available. Don't forget to check out our list of most anticipated movies of 2023! Happy watching!
---
MAY 2023 MOVIES: IN U.S. THEATERS & GLOBAL
A FATHER'S HEART
Director: Andrés Garrigó
U.S. Release: May 1
U.K. Release: May 1
Official synopsis: Joseph of Nazareth, the humble figure barely mentioned in the Bible, has attracted the attention of people all over the world. But why? What do we know about the real St. Joseph? In A FATHER'S HEART, the filmmakers search over five continents for the people whose lives have been transformed by this mysterious man.
Husband of Mary. Foster-Father of Jesus. Protector of the Church. Patron of the Dying. Terror of Demons. These are some of the titles attributed to this discreet and silent carpenter from Nazareth. The details of his earthly life may be a mystery, but the miracles that are attributed to him are life changing.
A FATHER'S HEART features the powerful testimonies of those who have seen authentic miracles brought forth through the intercession of St. Joseph. From radical conversions to impossible cures; from the rebuilding of broken marriages to aid to the dying – this compelling documentary film reveals just who St. Joseph is and how he acts in the world today.
---
GIVING BIRTH TO A BUTTERFLY
Director: Theodore Schaefer
U.S. Release: May 1 in theaters, soon on Fandor
U.K. Release: TBA
Official synopsis: After her identity is stolen, a suburban mom (Annie Parisse, "FRIENDS FROM COLLEGE") and her son's pregnant girlfriend (Gus Birney, "SHINING VALE") begin to bond and transform during a surreal, visually immersive road-trip journey to track down the perpetrators. Dynamically shot on 16mm film, this endearing and hauntingly strange cult classic in the making is also an empowering meditation on family, identity, and the underbelly of American life.
---
ANXIOUS NATION
Director: Vanessa Roth
Global Release: May 3 global livestream rally/premiere event, in Select US Theaters and on Anxious Nation Virtual Cinema
Official synopsis: Anxious Nation explores and captures the many faces and facets of anxiety. The film delves into the crisis of mental health and anxiety in America, while focusing on subjects ages 11-26 and their families. This unabashedly honest and insightful film provides audiences with a raw and intimate look into the lives of families and kids grappling with anxiety and the duality of how their parents are trying to understand and help. The filmmakers and Ireland, all moms themselves, tenderly share the vulnerability of these families in an effort to help others who are currently struggling with similar issues in private.
---
SLAVA UKRAINI
Director: Bernard-Henri Lévy
U.S. Release: May 3
U.K. Release: TBA
Official synopsis: French intellectual Bernard-Henri Lévy returns to the big screen with an ode to the courageous public and armed forces of Ukraine in the ongoing conflict with Russia. BHL's latest film stands as a call to action for the West to continue delivering support with increasing urgency and solidarity.
---
THE TAKING
Directors: Alexandre O. Philippe
U.S. Release: May 3
U.K. Release: TBA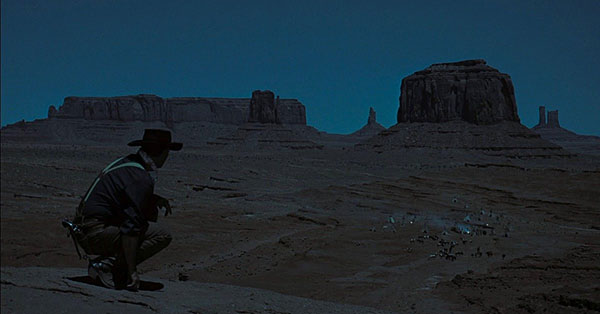 Official synopsis: The illuminating new cinematic essay from film documentarian Alexandre O. Philippe uses the history of cinema to tell of the forced cultural appropriation of a world-famous landscape.
Monument Valley is one of the most recognizable landscapes in the world. Its iconographic use in American Westerns has had a lasting influence on stock photography, advertising, and tourism. The valley has been given mythical significance as an image of a "primitive West" firmly in the hands of white people and meant to be protected from intruders.
---
UNCONDITIONAL (LIMITED)
Directors: Richard Lui
U.S. Release: May 3
U.K. Release: TBA
Official synopsis: Seven years in the making, UNCONDITIONAL follows three families setting off on journeys of self-discovery, taking on the most emotional topics of our day – physical and mental health – surprised by how they emerge stronger in the end. When minds hurt, love heals.
---
CHILE '76 (LIMITED)
Director: Manuela Martelli
U.S. Release: May 5 at Film at Lincoln Center and IFC Center (NY) and May 19 at Laemmle Royal (LA), followed by a national rollout.
U.K. Release: TBA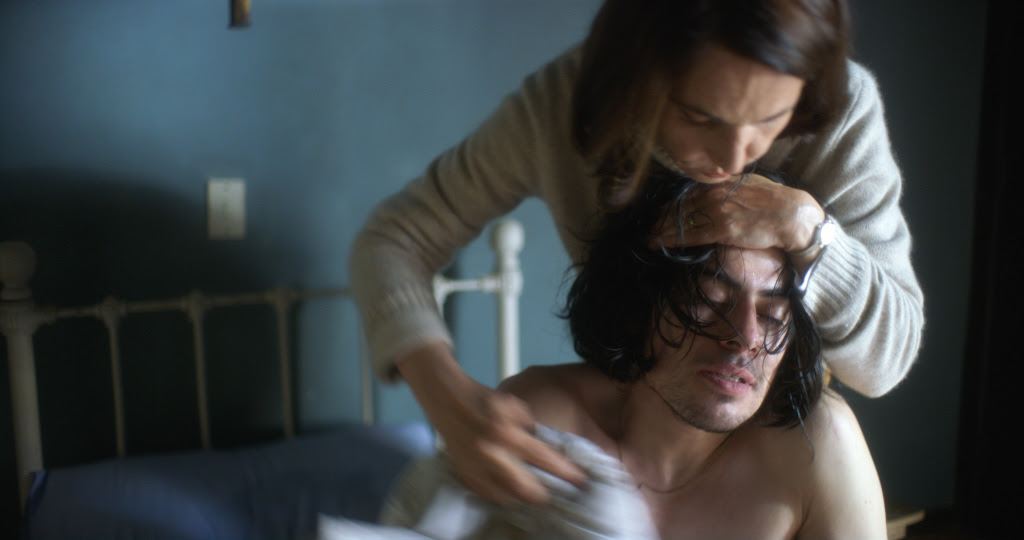 Official synopsis: Set during the early days of Augusto Pinochet's dictatorship, Chile '76 builds from a quiet character study to a gripping suspense thriller as it explores one woman's precarious flirtation with political engagement. Carmen (Aline Kuppenheim) leads a sheltered upper-middle-class existence. The story unfolds as she heads to her summer house in the off-season to supervise its renovation, where her husband, children, and grandchildren visit on and off, bringing reminders of the world beyond.

When the family priest asks her to take care of an injured young man he has been sheltering in secret, Carmen is inadvertently drawn into the world of the Chilean political opposition and must face real-world threats she is unprepared to handle, with potentially disastrous consequences for her and her entire family.
---
DOUBLE LIFE (LIMITED)
Director: Martin Wood
U.S. Release: May 5
U.K. Release: TBA
Official synopsis: A grieving widow learns from her late husband's mistress that his death was no accident. The two women will form an unlikely alliance to uncover the truth behind his murder and unmask the man they both loved.
---
THE EIGHT MOUNTAINS (LIMITED)
Directors: Felix van Groeningen & Charlotte Vandermeersch
U.S. Release: May 5 at Landmark's Nuart Theatre (LA)
U.K. Release: May 12
Official synopsis: Pietro, a city boy who visits the tiny mountain village of Grana with his mother one summer, meets a local herder boy, Bruno. Both 11 years old, they become friends over ensuing summer trips. Years later, Pietro's father dies, leaving him a remote plot of land high on the mountain. He reunites with Bruno to rebuild a collapsed house there, rekindling his connection to the mountain and his friendship with Bruno, which continues as they navigate life, dreams, and relationships.
---
GUARDIANS OF THE GALAXY: VOL. 3
Director: James Gunn
Global Release: May 5
Read Also: The Guardians of The Galaxy Holiday Special: Review
Official synopsis: Still reeling from the loss of Gamora, Peter Quill rallies his team to defend the universe and one of their own – a mission that could mean the end of the Guardians if not successful.
---
JOHNNY & CLYDE (LIMITED)
Directors: Tom DeNucci
U.S. Release: May 5
U.K. Release: TBA
Official synopsis: Johnny (Avan Jogia) and Clyde (Ajani Russell) are two serial killers madly in love and on an endless crime spree. They set their sights on robbing a casino owned by the crime boss Alana (Megan Fox) and guarded by her demonic warrior.
---
LAND OF GOLD (LIMITED)
Director: Nardeep Khurmi
U.S. Release: May 5
U.K. Release: TBA
Interview: Iqbal Theba on Land of Gold: Interview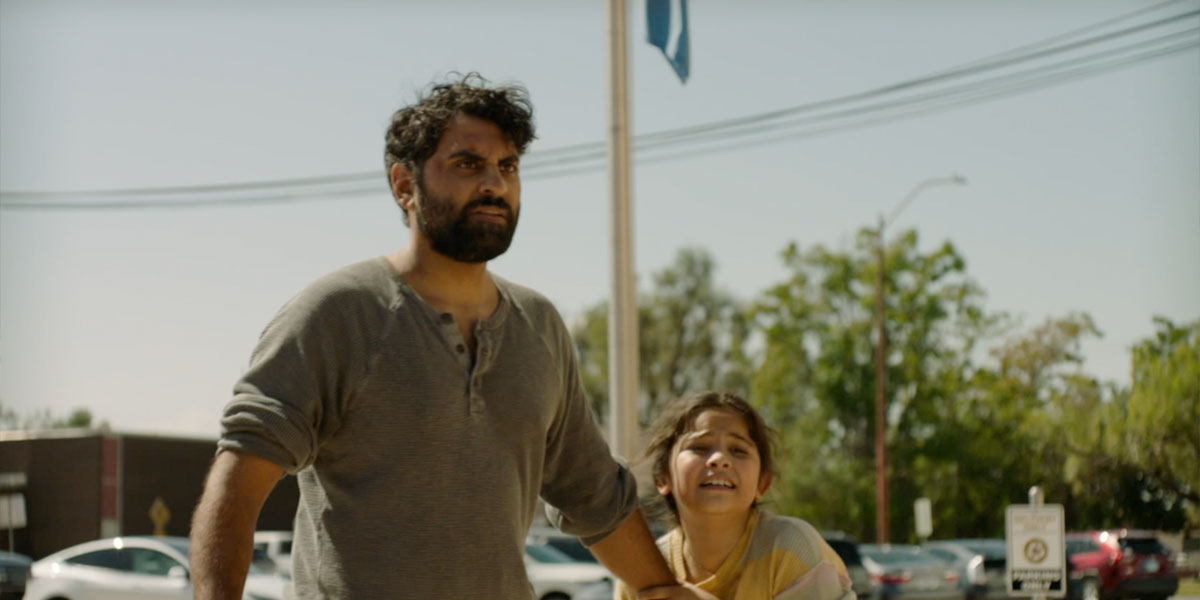 Official synopsis: When truck driver Kiran (Nardeep Khurmi) hears pounding from inside his shipping container and finds Elena (Caroline Valencia), a young Mexican-American girl, his already tumultuous life takes a drastic turn as he seeks to reunite her with her family.
---
LOVE AGAIN
Director: Jim Strouse
U.S. Release: May 5
U.K. Release: May 12
Official synopsis: What if a random text message led to the love of your life? In this romantic comedy, dealing with the loss of her fiancé, Mira Ray sends a series of romantic texts to his old cell phone number…not realizing the number was reassigned to Rob Burns' new work phone. A journalist, Rob is captivated by the honesty in the beautifully confessional texts. When he's assigned to write a profile of megastar Celine Dion (playing herself in her first film role), he enlists her help in figuring out how to meet Mira in person…and win her heart.
---
THE MELT GOES ON FOREVER: THE ART & TIMES OF DAVID HAMMONS (LIMITED)
Director: Harold Crooks
U.S. Release: May 5 at Film Forum
U.K. Release: TBA
Official synopsis: "The more he tells the art world to go fuck itself, the more they want him." — poet Steve Cannon, describing David Hammons, the brilliant, subversive, and elusive art star and provocateur. In the late '60s to mid-70s, Hammons captivated the art world with his body prints (using his naked body as a printing plate in meditations on African-American existence), and with later works that included a snowball-selling performance in the East Village and sculptures made of hair collected from Harlem barber shops — all the while sharply defying establishment categories and rules of commerce.
Not a conventional chronicle of Hammons's life and work (the artist, now 79, believes "the less they know about me the better"), the film captures his playful, no-bullshit spirit and conceptual integrity. Archival footage of installations and rare interviews, dynamic animation and sound art, and candid accounts by fellow artists (Betye Saar, Suzanne Jackson, Henry Taylor, Lorna Simpson) portray Hammons's vision of art and art-consumption as inextricable. His profound critiques of racial and social inequality illuminate and implicate simultaneously — showing the power of the ultimate outsider/insider artist.
---
ONE RANGER (LIMITED)
Director: Jesse V. Johnson
U.S. Release: May 5
U.K. Release: TBA
Official synopsis: British Intelligence meets Texas Justice in this white-knuckle action-thriller. A gunslinging Texas ranger (Thomas Jane) tracks a bank robber (Dean Jagger) across the desert— only to discover he's an international terrorist set on detonating a bomb in the heart of London. When the lawman's partner is killed, he is drawn into partnership with a British intelligence agent (Dominique Tipper) and her boss (John Malkovich) to bring the outlaw to justice — dead or alive.
---
QUEENS OF THE QING DYNASTY (LIMITED)
Director: Ashley McKenzie
U.S. Release: May 5 at Metrograph Theater in New York, more screenings to follow
U.K. Release: TBA
Official synopsis: In a remote small town, a neurodivergent teen forms an unlikely rapport with an international student from Shanghai volunteering at the hospital where they are a patient. Between the two, a bond forms, cemented by their candid conversations, nightly text messages, and exchange of their deepest secrets. The boundaries of their friendship quickly expand into something special, altering their inner alchemy.
---
UNREST (LIMITED)
Director: Cyril Schäublin
U.S. Release: May 5
U.K. Release: TBA
Official synopsis: Cyril Schäublin's complexly woven timepiece is set in the hushed environs of the Swiss watchmaking town of Saint-Imier in the 1870s. In this unlikely place, a youthful Pyotr Kropotkin, who would become a noted anarchist and socialist philosopher, experiences a quiet revolution, finding himself inspired by the buzzing activity of the town's denizens, from the photographers and cartographers surveying its people and land to the growing anarchist collective at the local watermill raising funds for strikes abroad, to the organizing workers at the watch factory, whose craft is depicted with exacting detail and devotion. Read more.
---
WHAT'S LOVE GOT TO DO WITH IT?
Director: Shekhar Kapur
U.S. Release: May 5
U.K. Release: out now on digital and on demand! Watch What's Love Got to Do With It?
Official synopsis: How do you find lasting love in today's world? For documentary-maker and dating app addict Zoe (Lily James), swiping right has only delivered an endless stream of Mr. Wrongs, to her eccentric mother Cath's (Emma Thompson) dismay. For Zoe's childhood friend and neighbour Kaz (Shazad Latif), the answer is to follow his parents' example and opt for an arranged (or "assisted") marriage to a bright and beautiful bride from Pakistan. As Zoe films his hopeful journey from London to Lahore to marry a stranger, chosen by his parents, she begins to wonder if she might have something to learn from a profoundly different approach to finding love.
---
YOU CAN LIVE FOREVER
Directors: Mark Slutsky & Sarah Watts
U.S. Release: May 5
U.K. Release: TBA
Official synopsis: When lesbian teen Jaime (Anwen O'Driscoll) is sent to live in a Jehovah's Witness community, she falls hard for a devout Witness girl (June LaPorte) and the two embark on an intense affair with consequences that will reshape the rest of their lives.
---
BLACKBERRY
Director: Matt Johnson
U.S. Release: May 12
U.K. Release: TBA
Full Review: BlackBerry: Berlin Film Festival Review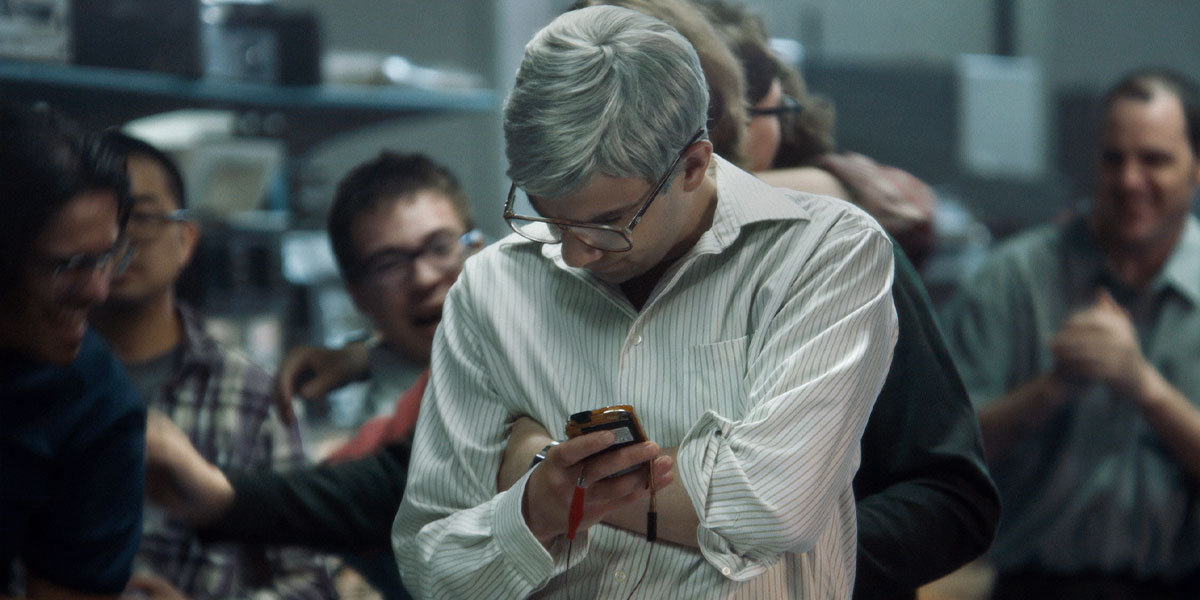 Official synopsis: 'BlackBerry' tells the story of Mike Lazaridis and Jim Balsillie, the two men that charted the course of the spectacular rise and catastrophic demise of the world's first smartphone.
---
BOOK CLUB: THE NEXT CHAPTER
Director: Bill Holderman
Global Release: May 12
Official synopsis: The highly anticipated sequel follows our four best friends as they take their book club to Italy for the fun girls trip they never had. When things go off the rails and secrets are revealed, their relaxing vacation turns into a once-in-a-lifetime cross-country adventure.
---
FOOL'S PARADISE
Director: Charlie Day
U.S. Release: May 12
U.K. Release: TBA
Official synopsis: A satirical comedy about a down on his luck publicist, who gets his lucky break when he discovers a man recently released from a mental health facility looks just like a method actor who refuses to leave his trailer. With the help of a powerful producer, the publicist helps the man become a huge star, even marrying his beautiful leading lady. Their adventures lead them to cross paths with drunken costars, irreverent unhoused action heroes, unpredictable directors, super-agent, and power-mad moguls. Fame and fortune are not all they're cracked up to be, and the two men must fight their way back to the things that matter the most.
---
HYPNOTIC
Director: Robert Rodriguez
U.S. Release: May 12
U.K. Release: May 26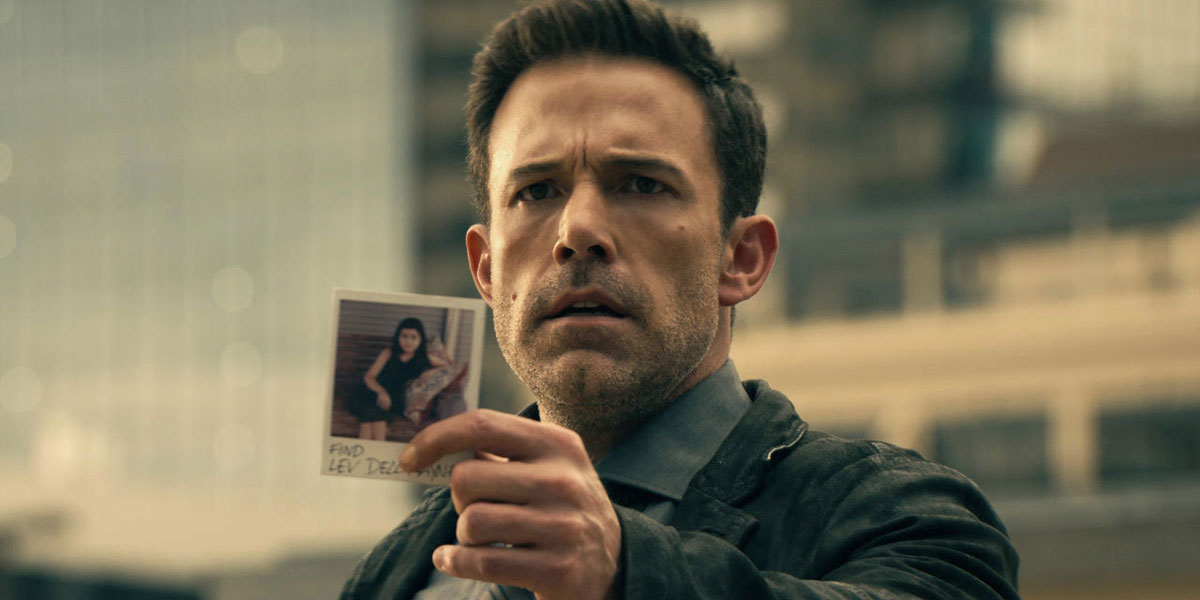 Official synopsis: Determined to find his missing daughter, Austin detective Danny Rourke (Ben Affleck) instead finds himself spiraling down a rabbit hole while investigating a series of reality-bending bank robberies where he will ultimately call into question his most basic assumptions about everything and everyone in his world. Aided by Diana Cruz (Alice Braga), a gifted psychic, Rourke simultaneously pursues and is pursued by a lethal specter (William Fichtner) – the one man he believes holds the key to finding the missing girl – only to discover more than he ever bargained for.
---
IT AIN'T OVER
Director: Sean Mullin
U.S. Release: May 12
U.K. Release: TBA
Official synopsis: Lawrence Peter "Yogi" Berra is one of baseball's greatest. He amassed ten World Series rings, 3 MVP awards and 18 All-Star Game appearances. He caught the only perfect game in World Series history. Yet for many his deserved stature was overshadowed by his simply being himself and being recognized more for his unique personality, TV commercial appearances and unforgettable "Yogi-isms," initially head-scratching philosophical nuggets that make a lot more sense the more you think about them.
In telling the whole story, It Ain't Over gives Berra his due in following the life of a savvy, commanding, bad-ball hitting catcher with a squat frame but also a D-Day veteran, loving husband and father and, yes, product endorser and originator (mostly) of his own brand of proverbs now ingrained into everyday life. Granddaughter Lindsay Berra tells his story along with his sons, former Yankee teammates, players he managed, writers, broadcasters, and admirers (such as Billy Crystal), plus photos and footage on and off the diamond. Berra famously said, "I'd be pretty dumb if I started being something I'm not," and It Ain't Over lovingly makes clear he stayed who he was for the benefit of baseball and everyone else.
---
KNIGHTS OF THE ZODIAC
Director: Tomek Baginski
U.S. Release: May 12
U.K. Release: July 28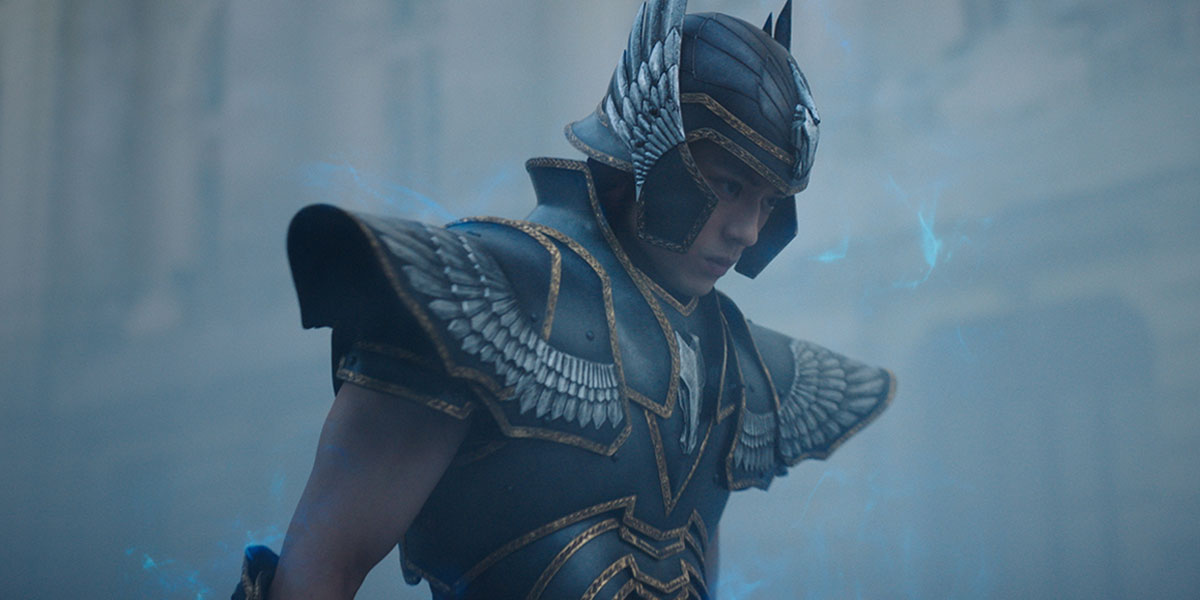 Official synopsis: Based on the international anime sensation, Knights of the Zodiac brings the Saint Seiya saga to the big screen in live-action for the first time. Seiya (Mackenyu), a headstrong street teen, spends his time fighting for cash while he searches for his abducted sister. When one of his fights unwittingly taps into mystical powers he never knew he had, Seiya finds himself thrust into a world of warring saints, ancient magical training and a reincarnated goddess who needs his protection. If he's to survive, he will need to embrace his destiny and sacrifice everything to take his rightful place among the Knights of the Zodiac.
---
L'IMMENSITÀ
Director: Emanuele Crialese
U.S. Release: May 12
U.K. Release: August 11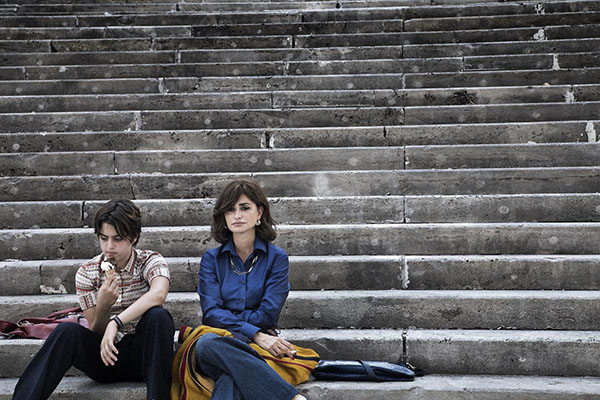 Official synopsis: In the early 1970s, Rome is a city in transition. As an emerging middle class supplants an antiquated family dynamic, Clara and her husband, Felice, move into a new apartment with three children. Stuck in a languid marriage to an unfaithful and abusive husband, Clara focuses her attention on the kids, connecting with them by channeling her own inner child. She relates to 13-year-old Adriana the most, and the two run through the streets yelling at the top of their lungs to escape the adversities of life. Adriana has begun to identify as a boy, Andrew, and proclaims to his mother that he comes from another galaxy — something that Clara definitely relates to.
---
MERCY (LIMITED)
Director: Tony Dean Smith
U.S. Release: May 12
U.K. Release: TBA
Official synopsis: Leah Gibson (Jessica Jones), Jonathan Rhys Meyers (Vikings) and Academy Award® Winner* Jon Voight (Coming Home) star in this action-packed thriller. An ex-military doctor finds herself in a deadly battle for survival when the Irish mafia seize control of the hospital at which she works. When her son is taken hostage, she is forced to rely upon her battle-hardened past and lethal skills after realizing there's no one left to save the day but her.
---
MONICA
Director: Andrea Pallaoro
U.S. Release: May 12
U.K. Release: TBA
Official synopsis: MONICA is an intimate portrait of a woman who returns home after a long absence to confront the wounds of her past. Reconnecting with her mother (Patricia Clarkson) and the rest of her family for the first time since leaving as a teenager, Monica (Trace Lysette) embarks on a path of healing and acceptance. The film delves into Monica's internal world and state of mind, her pain and fears, her needs and desires, to explore the universal themes of abandonment and forgiveness.
---
RALLY ROAD RACERS
Director: Ross Venokur
U.S. Release: May 12
U.K. Release: TBA
Official synopsis: Zhi, a rookie race car driver, gets the opportunity to compete against the reigning champion of the rally car circuit. With help from a former driver-turned-mechanic, Zhi must overcome treacherous terrain, rival racers, and unexpected obstacles to prove he has what it takes to be the next great racer.
---
THE STARLING GIRL (LIMITED)
Director: Laurel Parmet
Global Release: May 12
Official synopsis: Seventeen-year-old Jem Starling struggles to define her place within her fundamentalist Christian community in rural Kentucky. Even her greatest joy of dancing with the church group is tempered by worry that her actions are sinful and she is caught between a burgeoning awareness of her own sexuality and her religious devotion. With the return of Owen, an enigmatic youth pastor, Jem soon finds herself attracted to his worldliness and charm. Slowly, he draws her into a dangerous relationship that could upend their entire community.
---
COME OUT FIGHTING
Director: Steven Luke
U.S. Release: May 19
Official synopsis: Set during WWII, in this military adventure, a small, specialized squad of U.S. Army African American soldiers are sent on an unofficial rescue mission behind enemy lines to locate their missing commanding officer. The squad upon battling their way through the German defenses encounter more then they bargain for when they locate a downed U.S. Army fighter pilot. With the help of their friends at the 761st tank battalion, known as "The Black Panthers," the squad must find a way to survive and make it back in one piece.
---
THE COW WHO SANG A SONG INTO THE FUTURE
Director: Francisca Alegría
U.S. Release: May 19
U.K. Release: March 24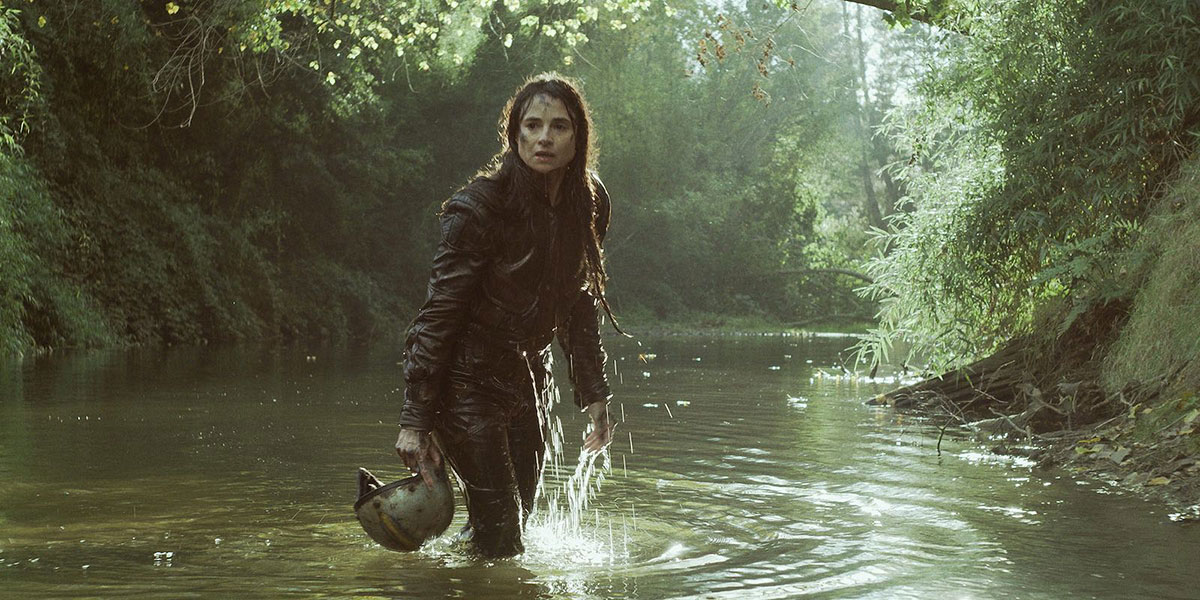 Official synopsis: A choir of creatures introduces a world delicately constructed by fantasy, mystery, and magical realism in Francisca Alegría's poignant and stunning debut feature. It begins in a river in the south of Chile where fish are dying due to pollution from a nearby factory. Amid their floating bodies, long-deceased Magdalena (Mia Maestro) bubbles up to the surface gasping for air, bringing with her old wounds and a wave of family secrets.
This shocking return sends her widowed husband into turmoil and prompts their daughter Cecilia (Leonor Varela) to return home to the family's dairy farm with her own children. Magdalena's presence reverberates among her family, instigating fits of laughter and despair in equal measure with all but Cecilia's eldest child, who finds much-needed comfort in their grandmother's love and unconditional understanding during a time of transition. A lyrical rumination on family, nature, renewal, and resurrection, The Cow Who Sang A Song Into The Future is an ambitious proposal for acceptance and healing, suggesting that the dead return when they are most needed.
---
FAST X
Director: Louis Leterrier
Global Release: May 19
Read also: All Fast & Furious Movies Ranked (From Worst To Best)
Official synopsis: Over many missions and against impossible odds, Dom Toretto (Vin Diesel) and his family have outsmarted, out-nerved and outdriven every foe in their path. Now, they confront the most lethal opponent they've ever faced: A terrifying threat emerging from the shadows of the past who's fueled by blood revenge, and who is determined to shatter this family and destroy everything—and everyone—that Dom loves, forever.
---
MASTER GARDENER
Director: Paul Schrader
U.S. Release: May 19
U.K. Release: May 26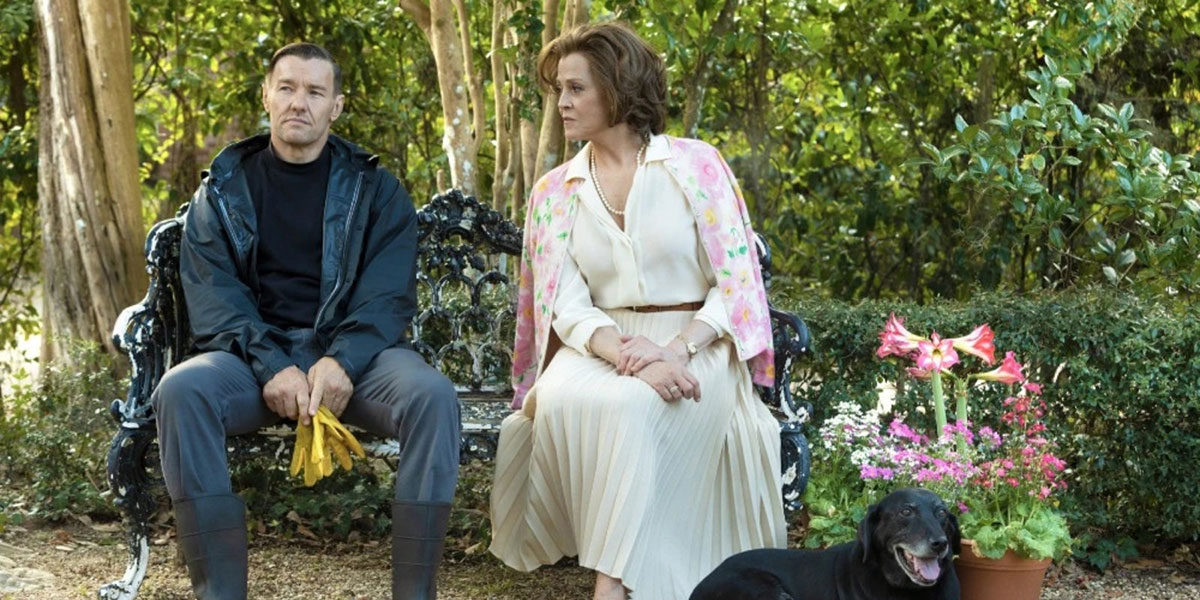 Official synopsis: Master Gardener follows Narvel Roth (award-winner Joel Edgerton), the meticulous horticulturist of Gracewood Gardens. He is as much devoted to tending the grounds of this beautiful and historic estate, to pandering to his employer, the wealthy dowager Mrs. Haverhill (three-time Academy Award® nominee Sigourney Weaver). When Mrs. Haverhill demands that he take on her wayward and troubled great-niece Maya (Quintessa Swindell) as a new apprentice, chaos enters Narvel's spartan existence, unlocking dark secrets from a buried violent past that threaten them all.
---
IT'S QUIETER IN THE TWILIGHT (LIMITED)
Director: Billy Miossi
U.S. Release: May 19
U.K. Release: TBA
Official synopsis: In an unremarkable office space, a select group of aging engineers sacrificed promotion, postponed retirement, and dedicated their lives to stay with the longest-running and farthest-reaching mission in NASA's history. Fighting outdated technology and time, Voyager's flight team pursues humankind's greatest exploration.
---
ROBOTS
Directors: Art Hines & Casper Christensen
U.S. Release: May 19
U.K. Release: TBA
Official synopsis: Charles is a womanizer while Elaine is a gold digger. The duo learn humanity when forced to team up and pursue robot doubles of themselves.
---
SANCTUARY (LIMITED)
Director: Zachary Wigon
U.S. Release: May 19 in NY & LA
U.K. Release: TBA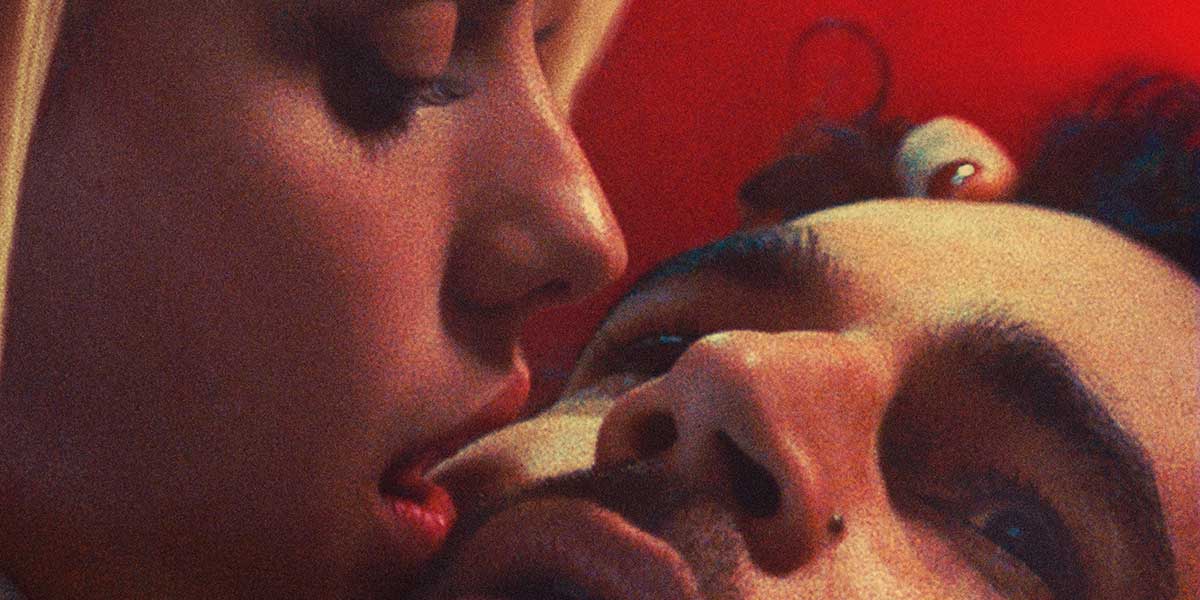 Official synopsis: A wickedly dark comedy follows dominatrix, Rebecca (Emmy Award® nominee Margaret Qualley), and her wealthy client, Hal (Christopher Abbott), as they engage in a high stakes role playing game for power and control. In the wake of inheriting his father's hotel chain, Hal attempts to end his long and secret relationship with Rebecca. A battle of wills ensues over the course of one incredibly fraught night, with both Rebecca and Hal struggling to keep the upper hand as the power dynamics swing wildly back and forth.
---
STAY AWAKE (LIMITED)
Director: Jamie Sisley
U.S. Release: May 19 at Film Forum, May 26 at Laemmle Royal
U.K. Release: TBA
Full Review: Stay Awake (Review): A Heartbreaking Story of Addiction
Official synopsis: The highly anticipated sequel follows our four best friends as they take their book club to Italy for the fun girls trip they never had. When things go off the rails and secrets are revealed, their relaxing vacation turns into a once-in-a-lifetime cross-country adventure.
---
WE MIGHT AS WELL BE DEAD (LIMITED)
Director: Natalia Sinelnikova
U.S. Release: May 19
U.K. Release: TBA
Official synopsis: A sanctuary on the fringes of a dystopian civilisation crumbles from its own oppressive prejudices in this inventive and surreal feature debut.
---
THE LITTLE MERMAID
Director: Rob Marshall
Global Release: May 25
Official synopsis: The youngest of King Triton's daughters, and the most defiant, Ariel longs to find out more about the world beyond the sea, and while visiting the surface, falls for the dashing Prince Eric. While mermaids are forbidden to interact with humans, Ariel must follow her heart. She makes a deal with the evil sea witch, Ursula, which gives her a chance to experience life on land, but ultimately places her life – and her father's crown – in jeopardy.
---
ABOUT MY FATHER
Director: Laura Terruso
Global Release: May 26
Official synopsis: The hottest comic in America, Sebastian Maniscalco joins forces with legendary Italian-American and two-time Oscar® winner, Robert De Niro, in the new comedy ABOUT MY FATHER. The film centers around Sebastian (Maniscalco) who is encouraged by his fiancée (Leslie Bibb) to bring his immigrant, hairdresser father, Salvo (De Niro), to a weekend get-together with her super-rich and exceedingly eccentric family (Kim Cattrall, Anders Holm, Brett Dier, David Rasche). The weekend develops into what can only be described as a culture clash, leaving Sebastian and Salvo to discover that the great thing about family is everything about family.
---
A HOLE IN THE FENCE (LIMITED)
Directors: Art Hines & Casper Christensen
U.S. Release: May 26
U.K. Release: TBA
Synopsis: At a secluded exclusive summer camp in the Mexican countryside, under the watchful eyes of their adult guardians, boys from a prestigious private school receive physical, moral and religious training to turn them into tomorrow's elite. The discovery of a hole in the fence sets in motion a chain of disturbing events as the boys devolve into a Lord of the Flies-like mob mentality that creates and spreads hysteria in this profoundly disturbing coming-of-age drama that unravels like a horror movie while drawing on actual events. Features an original score by Kyle Dixon and Michael Stein (Stranger Things).
---
CLOSE TO VERMEER (LIMITED)
Director: Suzanne Raes
U.S. Release: May 26 at the Quad Cinema in NY, with national expansion to follow.
U.K. Release: TBA
Official synopsis: Close to Vermeer offers audiences a unique insight into the realization of the largest Vermeer exhibition ever, as director Suzanne Raes captures Rijksmuseum curators Gregor Weber and Pieter Roelofs and conservators Abbie Vandivere and Anna Krekeler in their mission to shine a new light on Johannes Vermeer. For although The Milkmaid and Girl with a Pearl Earring are world-famous, we know little about the painter himself. No self-portraits, no letters, no notes; a small oeuvre is all that the Dutch Master left behind.
---
KANDAHAR
Director: Ric Roman Waugh
U.S. Release: May 26
U.K. Release: TBA
Official synopsis: Tom Harris (Gerard Butler), an undercover CIA operative, is stuck deep in hostile territory in Afghanistan. After his mission is exposed, he must fight his way out, alongside his Afghan translator, to an extraction point in Kandahar, all whilst avoiding elite enemy forces and foreign spies tasked with hunting them down.
---
THE MACHINE
Director: Peter Atencio
U.S. Release: May 26
U.K. Release: TBA
Official synopsis: Bert Kreischer rose to fame as a stand-up comedian known as The Machine, and in his signature set he recounts his true experience with Russian mobsters while on a booze-soaked college trip. Now, 23 years later, that trip has come back to haunt him as he and his estranged father (Mark Hamill) are kidnapped back to Russia by the mob to atone for something they say he did. Together, Bert and his father must retrace the steps of his younger self (Jimmy Tatro) in the midst of a war within a sociopathic crime family, all while attempting to find common ground in their often fraught relationship.
---
MOBKING
Director: Jorge "Jokes" Yanes
U.S. Release: May 26
U.K. Release: TBA
Official synopsis: Mike White, a lifelong, loyal confidant of the notorious Sasso Crime Family of South Florida, is about to be released from prison. Assimilating back into life is top priority. That means getting back to the business of being a husband and father, and being rewarded with a seat at the Sasso family table for keeping his mouth shut and doing hard time for The Don. However, when he returns home, he quickly realizes that life back on the outside isn't turning out the way he hoped or planned.
---
YOU HURT MY FEELINGS
Director: Nicole Holofcener
U.S. Release: May 26
U.K. Release: TBA
Official synopsis: A little white lie never hurt anybody. A novelist's longstanding marriage is suddenly upended when she overhears her husband giving his honest reaction to her latest book. Julia Louis-Dreyfus and Tobias Menzies star in Nicole Holofcener's new laugh-out-loud comedy YOU HURT MY FEELINGS. Only in theaters May 26.
---
SHIN KAMEN RIDER (LIMITED)
Director: Hideaki Anno
U.S. Release: May 31 (one day only). Book your tickets on Fathom events: Shin Kamen Rider
Japan Release: March 17
Official synopsis: Hongo Takeshi awakens to discover he has been transformed into a grasshopper-hybrid cyborg. Becoming the Masked Rider, he must fight the mysterious evil organization SHOCKER to protect all of mankind. "SHIN KAMEN RIDER" is Anno Hideaki's ode to the legendary Tokusatsu franchise, Japan's biggest hero, and his dearest childhood icon. Go! Go! Let's go!
---
MAY 2023 MOVIES: IN U.K. CINEMAS
LAKELANDS
Directors: Robert Higgins & Patrick McGivney
U.K. Release: May 5
U.S. Release: TBA
Full Review: Lakelands: Glasgow Film Festival Review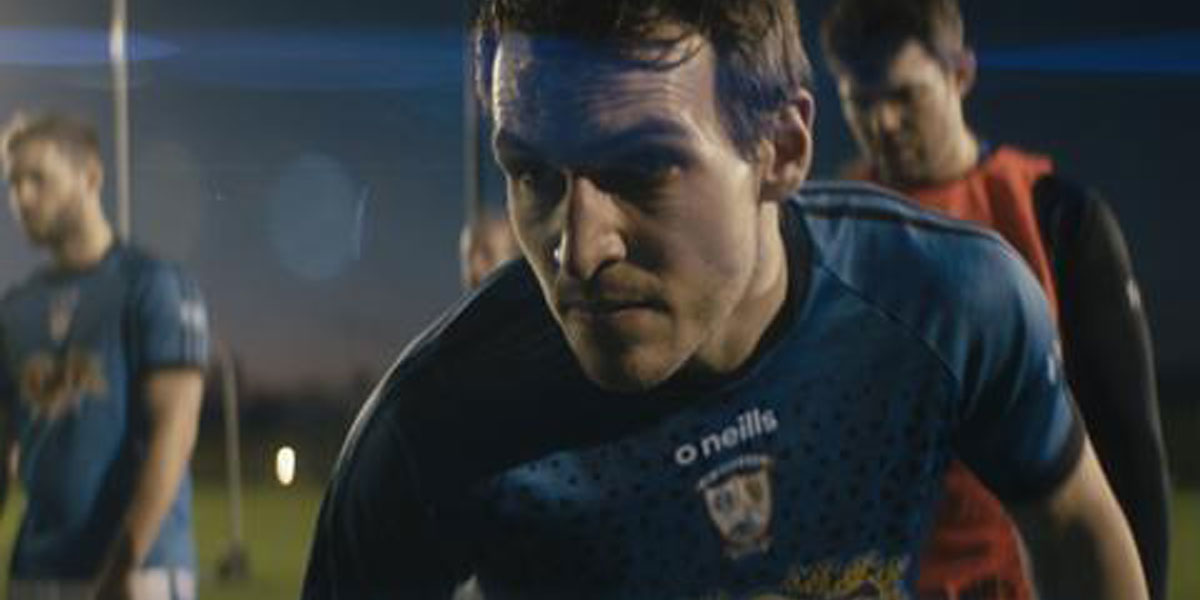 Official synopsis: Cian, a young Gaelic footballer, is struggling to come to terms with a career-ending injury after an attack on a night out. He undertakes a search for his own identity in a small town where Gaelic football is a religion, and identity is defined by what you can do on the pitch.
---
RETURN TO SEOUL
Directors: Davy Chou
U.K. Release: May 5
U.S. Release: February 17
Full Review: Return to Seoul: Film Review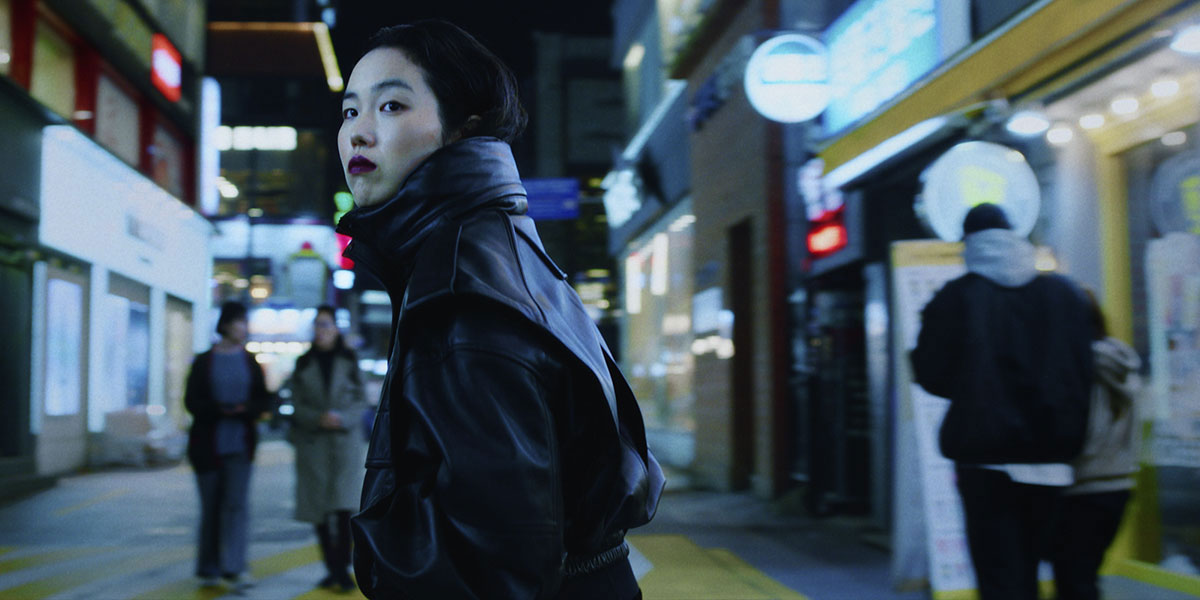 Official synopsis: On an impulse to reconnect with her origins, Freddie, 25, returns to South Korea for the first time, where she was born before being adopted and raised in France. The headstrong young woman starts looking for her biological parents in a country she knows so little about, taking her life in new and unexpected directions.
---
THE FULL MONTY: SPECIAL 35MM SCREENING (LONDON)
Director: Peter Cattaneo
When: May 10
Event page: The Full Monty at the Prince Charles Cinema
Event information: Looking for some hot stuff? Almost 25 years after the British smash-hit comedy first hit the big screen, Prince Charles Cinema is delighted to announce a 35mm screening of THE FULL MONTY, with a special appearance and Q&A with writer & creator Simon Beaufoy, hosted by The Big Issue's Adrian Lobb.
---
BRAINWASHED: SEX-CAMERA-POWER
Directors: Nina Menkes
U.K. Release: May 12
U.S. Release: out now! Watch Brainwashed: Sex-Camera-Power!
Full Review: Brainwashed: Sex-Camera-Power (Review): Male Gaze for Dummies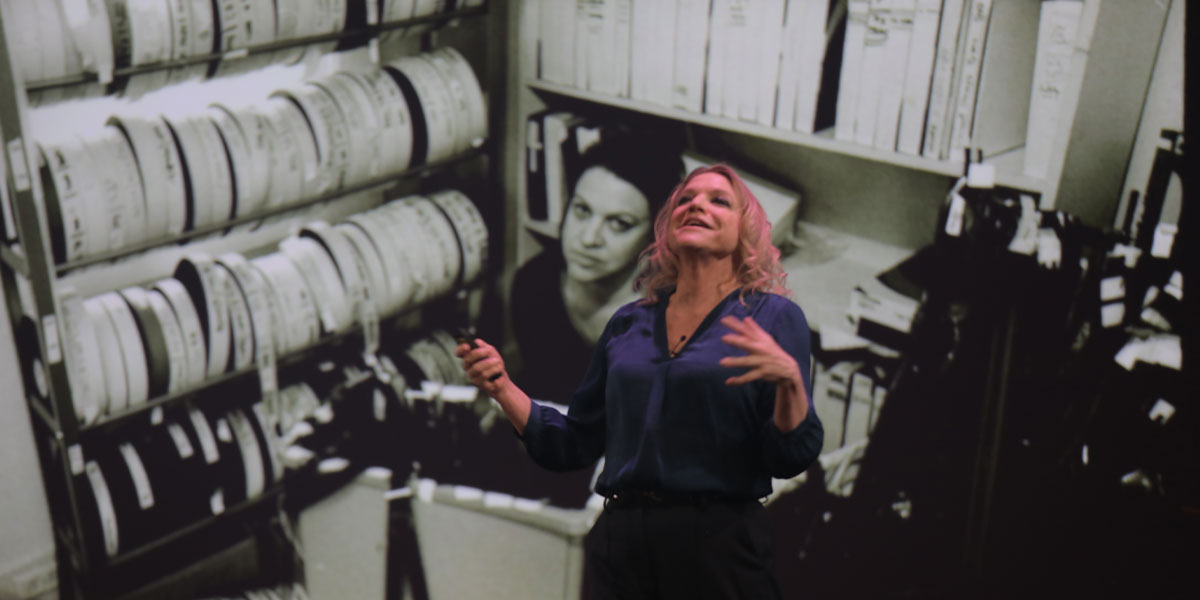 Official synopsis: Nina Menkes' compelling new documentary is a mesmerising visual journey through cinema's sexist bloodstream, investigating the systemic use of gendered techniques in filmmaking and how these subconsciously impact the representation of women in society.
Building upon her acclaimed talk "Sex & Power: The Visual Language of Cinema", and making use of feminist film theorist Laura Mulvey's landmark thesis 'Visual Pleasure and Narrative Cinema,' Menkes compels the casual moviegoer and cinephile alike to confront how the visual language of cinema – POV, framing, camera movement, lighting, and even sound design – has functioned to perpetuate the sexist binary throughout cinematic history, and is used to disempower women at the most fundamental level.
---
PLAN 75
Director: Chie Hayakawa
U.K. Release: May 19 in cinemas and on Curzon Home Cinema
U.S. Release: TBA
Official synopsis: Japan, in the near future. The government program Plan 75 encourages senior citizens to be voluntarily euthanized in order to remedy the problems of an aged society. An elderly woman named Michi loses her job and quickly the means to live independently. Plan 75 appears to be her only option but she still has plenty of life left to live.
---
BEAU IS AFRAID
Director: Ari Aster
U.K. Release: May 19
U.S. Release: April 21
Full Review: Beau Is Afraid (Film Review): A Baffling Nightmare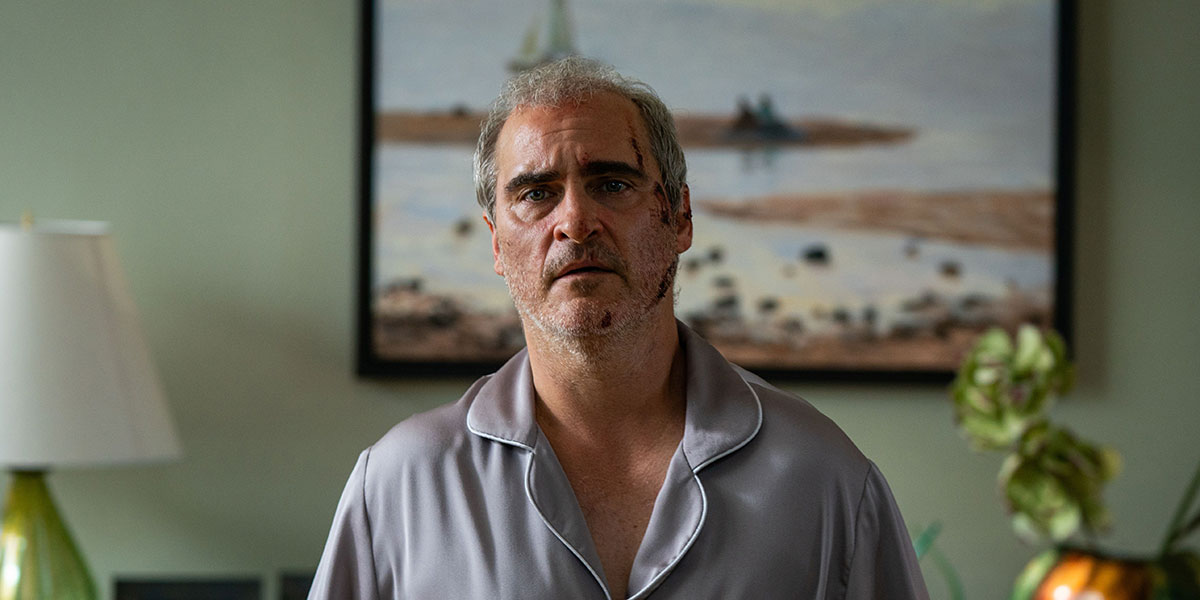 Official synopsis: A paranoid man who embarks on an epic odyssey to get home to his mother. Starring Academy Award Winner Joaquin Phoenix, Nathan Lane, Amy Ryan, Parker Posey, and Patti LuPone.
---
THE OTHER FELLOW
Director: Matthew Bauer
U.K. Release: May 19
U.S. Release: TBA
Official synopsis: An energetic exploration of male identity via the lives, personalities, and adventures of a diverse band of men, real men across the globe all sharing the same name – James Bond.
---
UNDER THE FIG TREES
Director: Erige Sehiri
U.K. Release: May 19
U.S. Release: TBA
Official synopsis: Among the trees, young women and men working the summer harvest develop new feelings, flirt, try to understand each other, find – and flee – deeper connections.
---
THE OLD MAN MOVIE: LACTOPALYSE (LIMITED)
Directors: Oskar Lehemaa & Mikk Mägi
U.K. Release: May 24-29: Q&A screenings, June 2: UK-wide
Official synopsis: An outrageous road movie about The Old Man and his grandkids in a 24 hour race against time to stop a milky madman hell-bent on killing his prized cow to save the world.
---
INLAND EMPIRE: 4K RESTORATION
Director: David Lynch
U.K. Release: May 26 in cinemas, June 19 on Blu-ray and DVD
Official synopsis: INLAND EMPIRE, directed by DAVID LYNCH (Mulholland Drive, The Elephant Man, The Straight Story), tells the story of 'a woman in trouble'. It features an outstanding performance by LAURA DERN as Nikki and PETER J. LUCAS as Nikki's husband, with supporting cast, JUSTIN THEROUX (Nikki's co-star, Devon) and JEREMY IRONS (Kingsley Stewart), as well as an original soundtrack by David Lynch himself.
---
MY FAIRY TROUBLEMAKER
Director: Caroline Origer
U.K. Release: May 26
U.S. Release: TBA
Official synopsis: This incredibly endearing, colourful, and vibrant animation My Fairy Troublemaker follows a cheeky fairy who gets lost in the human world. When Violetta catastrophically fails her tooth fairy exam, this mischievous fairy won't accept the result and sneaks into the world of humans, straight into the bedroom of 12-year-old Maxie. Discover true adventure as Maxie and Violetta team up to find the portal back to the fairy world before it's too late.
---
SISU
Director: Jalmari Helander
U.K. Release: May 26
U.S. Release: April 28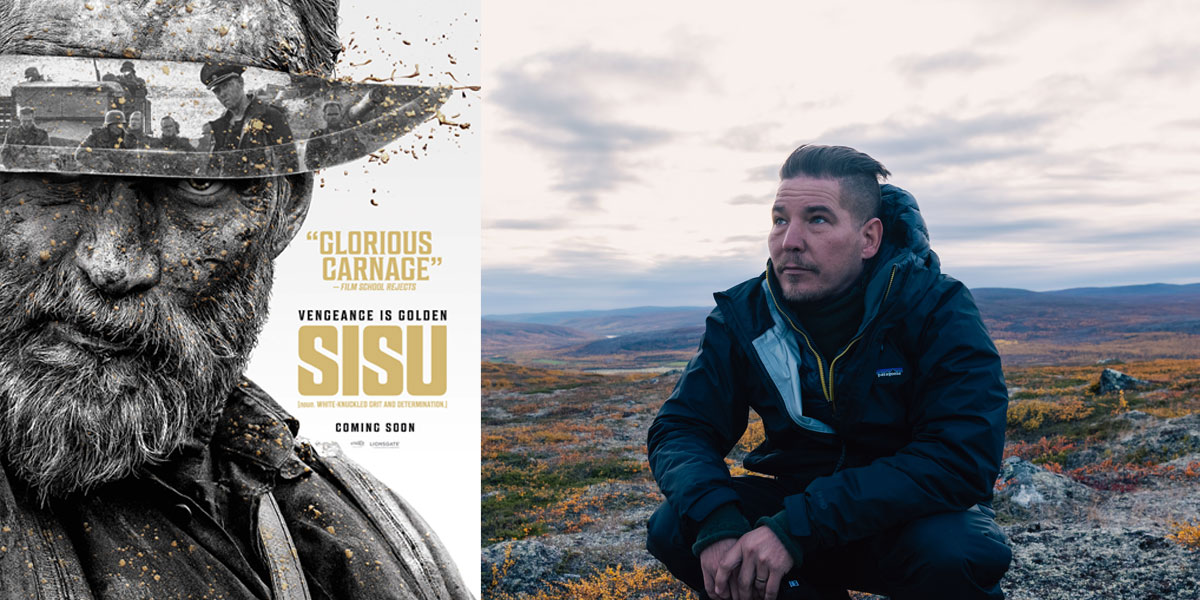 Official synopsis: During the last desperate days of WWII, a solitary prospector (Jorma Tommila) crosses paths with Nazis on a scorched-earth retreat in northern Finland. When the Nazis steal his gold, they quickly discover that they have just tangled with no ordinary miner. While there is no direct translation for the Finnish word "sisu", this legendary ex-commando will embody what sisu means: a white-knuckled form of courage and unimaginable determination in the face of overwhelming odds. And no matter what the Nazis throw at him, the one-man death squad will go to outrageous lengths to get his gold back – even if it means killing every last Nazi in his path.
---
Read also: