July 2023: New Movies on Digital & VOD This Month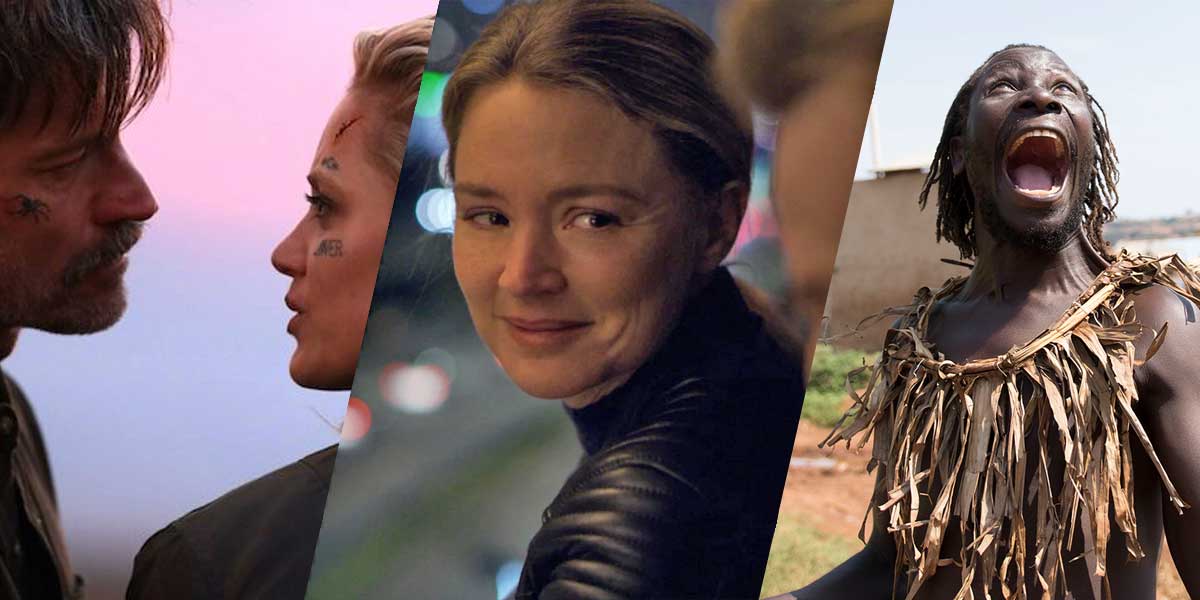 In July 2023, many new movies are coming to digital and VOD! From Beau Is Afraid to big hits and hidden gems, all the new films and releases to watch this month!
July 2023 has plenty of new movies on digital and VOD, from festival gems to promising action and horror films and many more upcoming releases! So what will you watch first this month?
Let's take a look at the new movies on digital and VOD out in July 2023! The list is below in order of release and divided by films to watch digital and on demand in the US and in the UK. Don't forget to check out the most anticipated movies of 2023 and the new movies in theaters in July 2023, and happy watching!
---
1. 2023: NEW ON DIGITAL & VOD – U.S. RELEASES
BAD GIRL BOOGEY
Director: Ben Pahl Robinson
U.S. Release: July 4
U.K. Release: TBA
Official synopsis: BAD GIRL BOOGEY follows Angel whose mother was brutally murdered one Halloween night, when blood was shed by a deranged killer wearing a parasitic mask cursed with black magic and bigotry. Sixteen years later, when Angel's best friend is slaughtered by a killer with the same mask, they must overcome their personal struggles, fight their fear, and find the masked killer before he, or it, slaughters everyone they hold dear.
---
BIOSPHERE
Director: Mel Eslyn
U.S. Release: July 7
U.K. Release: TBA
Official synopsis: In the not-too-distant future, Billy (Mark Duplass) and Ray (Sterling K. Brown) are lifelong best friends, brothers from another mother—they also happen to be the last two men on earth. Their survival is largely due to Ray, a brilliant scientist who designed the custom biosphere they call home, outfitting it with both creature comforts and the necessities to sustain life on a doomed planet. When the population of their fishpond—which supplies essential protein—begins waning, the men find themselves facing an ominous future. But life may yet find a way… Uproarious and tender in equal measure, this TIFF favorite and directorial debut from long-time Duplass producer Mel Eslyn explores the human capacity for change.
---
THE ABODE
Director: Claudia La Bianca
U.S. Release: July 11
U.K. Release: TBA
Official synopsis: In the 1800s, a young, handsome native American named Talako is caught with the wife of a merciless pirate known as Redbeard, who then orders for him to be burned alive at the stake. Witnessing Talako's execution, Redbeard's wife Lara hangs herself. Talako's spirit never ascends and haunts anyone who comes near the old house. Almost 300 years later, Lara and Talako meet face to face and learn that everything happens for a reason.
---
BEAU IS AFRAID
Director: Ari Aster
U.S. Release: July 11
U.K. Release: May 19 (theatrical)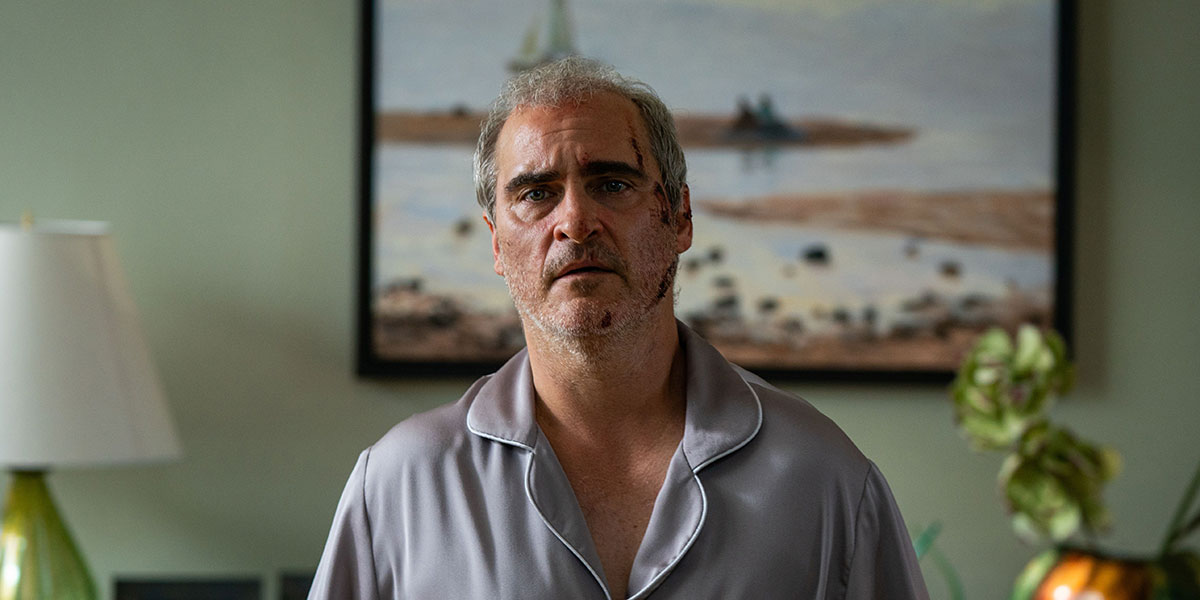 Official synopsis: A paranoid man embarks on an epic odyssey to get home to his mother in this bold and ingeniously depraved new film from writer/director Ari Aster.
---
GOD IS A BULLET
Director: David Thornton
U.S. Release: July 11
U.K. Release: TBA
Official synopsis: When vice detective Bob Hightower finds his ex-wife murdered and daughter kidnapped by a satanic cult – Bob is frustrated by bumbling botched official investigations. Bob quits the police force, gets tattoos, and infiltrates the cult to hunt down the charismatic cult leader, Cyrus, with the help of the cult's only female victim escapee, the brilliantly damaged, Case Hardin. Bob is lead down the rabbit hole to save his daughter and Case seizes the opportunity to claim back her power from the cult that took so much away from her.
---
L'IMMENSITÀ
Director: Emanuele Crialese
U.S. Release: July 11
U.K. Release: August 11 (in cinemas and on Curzon Home Cinema)
Official synopsis: In the early 1970s, Rome is a city in transition. As an emerging middle class supplants an antiquated family dynamic, Clara and her husband, Felice, move into a new apartment with three children. Stuck in a languid marriage to an unfaithful and abusive husband, Clara focuses her attention on the kids, connecting with them by channeling her own inner child. She relates to 13-year-old Adriana the most, and the two run through the streets yelling at the top of their lungs to escape the adversities of life. Adriana has begun to identify as a boy, Andrew, and proclaims to his mother that he comes from another galaxy — something that Clara definitely relates to.
---
THE STARLING GIRL
Director: Laurel Parmet
U.S. Release: July 11
U.K. Release: TBA
Official synopsis: Seventeen-year-old Jem Starling struggles to define her place within her fundamentalist Christian community in rural Kentucky. Even her greatest joy of dancing with the church group is tempered by worry that her actions are sinful and she is caught between a burgeoning awareness of her own sexuality and her religious devotion. With the return of Owen, an enigmatic youth pastor, Jem soon finds herself attracted to his worldliness and charm. Slowly, he draws her into a dangerous relationship that could upend their entire community.
---
THE CHANNEL
Director: William Kaufman
U.S. Release: July 14
U.K. Release: TBA
Official synopsis: After their bank heist goes wrong, a desperate criminal, his out-of-control brother, and their motley crew of ex-marines must escape New Orleans and the determined FBI agent who pursues them.
---
THE LEAGUE
Director: Sam Pollard
U.S. Release: July 14
U.K. Release: TBA
Official synopsis: THE LEAGUE celebrates the dynamic journey of Negro League baseball's triumphs and challenges through the first half of the twentieth century. The story is told through previously unearthed archival footage and never-before-seen interviews with legendary players like Satchel Paige and Buck O'Neil – whose early careers paved the way for the Jackie Robinson era – as well as celebrated Hall of Famers Willie Mays and Hank Aaron who started out in the Negro Leagues.
From entrepreneurial titans Cumberland Posey and Gus Greenlee, whose intense rivalry fueled the rise of two of the best baseball teams ever to play the game, to Effa Manley, the activist owner of the Newark Eagles and the only woman ever admitted to the National Baseball Hall of Fame, THE LEAGUE explores Black baseball as an economic and social pillar of Black communities and a stage for some of the greatest athletes to ever play the game, while also examining the unintended consequences of integration.
---
THE FLOOD
Director: Brandon Slagle
U.S. Release: July 14
U.K. Release: TBA
Official synopsis: A horde of giant hungry alligators is unleashed on a group of in-transit prisoners and their guards after a massive hurricane floods Louisiana.
---
THE MODELIZER
Director: Keoni Waxman
U.S. Release: July 14
U.K. Release: TBA
Official synopsis: A Hong Kong tycoon bachelor who only dates models meets his match when he stumbles across a Brazilian model who refuses to play by his rules, and ends up not only falling for her, but also discovering the meaning of love along the way.
---
BIG GEORGE FOREMAN: THE MIRACULOUS STORY OF THE ONCE AND FUTURE HEAVYWEIGHT CHAMPION OF THE WORLD
Director: George Tillman Jr.
U.S. Release: July 17
U.K. Release: April 28 (theatrical)
Official synopsis: Big George Foreman: The Miraculous Story of the Once and Future Heavyweight Champion of the World is based on the remarkable true story of one of the greatest comebacks of all time and the transformational power of second chances. Fueled by an impoverished childhood, Foreman channeled his anger into becoming an Olympic Gold medalist and World Heavyweight Champion, followed by a near-death experience that took him from the boxing ring to the pulpit. But when he sees his community struggling spiritually and financially, Foreman returns to the ring and makes history by reclaiming his title, becoming the oldest and most improbable World Heavyweight Boxing Champion ever.
---
AMOR BANDIDO
Director: Daniel Andres Werner
U.S. Release: July 18
U.K. Release: TBA
Official synopsis: A naïve 16-year-old falls madly in love with his older but sultry art teacher. She is also smitten, and together they run away for a love nest weekend in a country house. But what begins as a schoolboy's dream turns into a nightmare when he is kidnapped by a mysterious older man. First love was never so complicated or dangerous.
---
FOOL'S PARADISE
Director: Charlie Day
U.S. Release: July 18
U.K. Release: August 28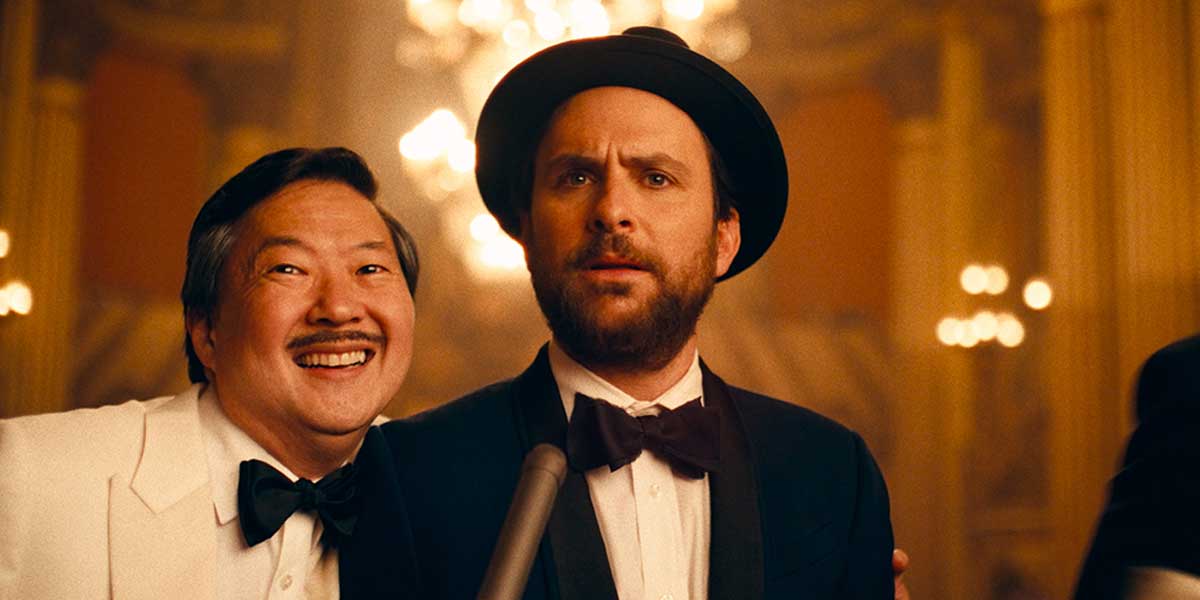 Official synopsis: Starring Charlie Day ("It's Always Sunny in Philadelphia") in his directorial debut, this hilarious comedy follows an ordinary guy (Day) who happens to be a dead ringer for a hot-headed movie star. When he replaces the movie star in a major film, he becomes an accidental celebrity thrown into a fever dream of Hollywood fame brought to life by a stellar cast, including Ken Jeong, Kate Beckinsale, Adrien Brody, Jason Sudeikis, Edie Falco, Jason Bateman, Common, and Ray Liotta.
---
HIDDEN BLADE
Director: Cheng Er
U.S. Release: July 18
U.K. Release: TBA
Official synopsis: During World War II, at the height of China's war of resistance against Japan, a group of courageous citizens develops a top-secret underground espionage network right under the nose of the newly established puppet regime. At increasingly great peril to their own lives, the double-agents masterfully extract classified information from deep behind enemy lines, an effort that gives rise to the united front that will help turn the tide of the conflict.
---
JOKE MAN
Director: Ian Karr
U.S. Release: July 18
U.K. Release: TBA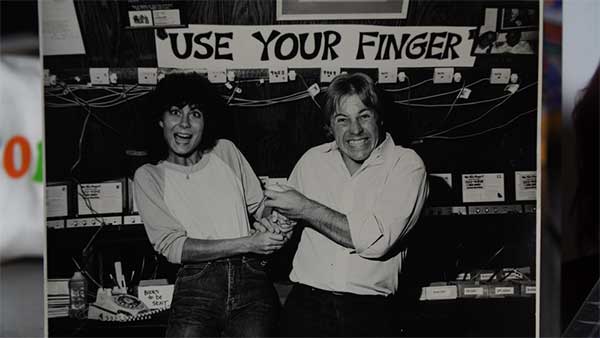 Official synopsis: Jackie "The Joke Man" Martling may be America's last great joke teller. His savant-like ability to remember every joke he's heard since he was eight years old, coupled with his lightning-fast wit and infectious laugh, has established him as a comedy icon. Famous for being the head writer of the Howard Stern show for 18 years, even more infamous for leaving that position, Jackie's story is fascinating, funny, and heartwarming. And in an age of political correctness, he still helps us belly-laugh at ourselves, and the world around us, with a kindness and sincerity that defuses his unfiltered punch lines.
---
FEAR THE NIGHT
Director: Neil LaBute
U.S. Release: July 21
U.K. Release: TBA
Official synopsis: Eight women attend a bachelorette party at a remote farmhouse in the California hills. They are interrupted by the arrival of masked intruders who surround the place and begin shooting arrows at the home and the guests. One partygoer—Tess, a military veteran who is fighting her addictions and her difficulty at fitting in with other people—leads the women in making a stand against the attackers as they fight back in an effort to save themselves over the course of a single dark night.
---
HALF SISTERS
Director: Devin Fei-Fan Tau
U.S. Release: July 21
U.K. Release: TBA
Official synopsis: Two half-sisters who bitterly hate each other become trapped in a farmhouse during a storm, as a couple of murderous intruders terrorize them from outside as they look for their $1M inheritance check.
---
MOTHER, MAY I?
Director: Laurence Vannicelli
U.S. Release: July 21
U.K. Release: TBA
Official synopsis: Two half-sisters who bitterly hate each other become trapped in a farmhouse during a storm, as a couple of murderous intruders terrorize them from outside as they look for their $1M inheritance check.
---
NATTY KNOCKS
Director: Dwight H. Little
U.S. Release: July 21
U.K. Release: TBA
Official synopsis: On Halloween Eve, Britt and the kids she is babysitting have to survive the horror of serial killer Abner Honeywell, who is himself the traumatized son of B-movie horror legend "Natty Knocks".
---
ABOUT MY FATHER
Director: Sebastian Maniscalco
U.S. Release: July 25
U.K. Release: May 26 (theatrical)
Official synopsis: Generations collide in this hysterical comedy starring Sebastian Maniscalco and two-time Oscar® winner Robert De Niro (including Best Actor, Raging Bull, 1980). Sebastian (Maniscalco) is encouraged by his fiancée (Leslie Bibb) to bring his Italian hairdresser father Salvo (De Niro) to a weekend get-together to meet her wealthy and eccentric family (Anders Holm, David Rasche, Brett Dier, and Kim Cattrall). As the weekend turns into an outrageous clash of cultures, Sebastian and Salvo discover that the great thing about family is everything about family.
---
JUSTICE LEAGUE: WARWORLD
Director: Jeff Wamester
U.S. Release: July 25
U.K. Release: TBA
Official synopsis: Until now, the Justice League has been a loose association of superpowered individuals. But when they are swept away to War World, a place of unending brutal gladiatorial combat, Batman, Superman, Wonder Woman and the others must somehow unite to form an unbeatable resistance able to lead an entire planet to freedom.
---
MY BEST FRIEND IS A VAMPIRE
Director: Jimmy Huston
U.S Release: July 25
Official synopsis: Return to Milton High School in this beloved '80s teen comedy now available on Blu-ray™ for the first time. Shortly after high school student Jeremy Capello (Robert Sean Leonard) goes on a hot date, he finds he can't stand garlic and can't see his reflection in mirrors, but he can make a delicious raw-steak shake. As maniac vampire hunter Professor McCarthy (David Warner) stakes him out, Jeremy just wants to pursue his high school crush. Also starring Rene Auberjonois with an appearance by Oscar winner Kathy Bates.
---
ONCE UPON A TIME IN UGANDA
Director: Cathryne Czubek
U.S. Release: July 25
U.K. Release: TBA
Official synopsis: Set in the heart of Uganda, the documentary centers on two unlikely friends from opposite sides of the world: visionary filmmaker Isaac Nabwana and film nerd Alan Hofmanis, who unite over their shared love of Chuck Norris and gonzo 80's action flicks. With sheer determination and an outrageous sense of humor, they team up to create their own explosive movies, catapulting Wakaliwood to international stardom and bringing laughter and joy to millions. Welcome to Wakaliwood, a world like no other, where you can definitely "expect the unexpectable."
---
RESIDENT EVIL: DEATH ISLAND
Director: Elichiro Hasumi
Global Release: July 25
Official synopsis: In San Francisco, Jill Valentine is dealing with a zombie outbreak and a new T-Virus, Leon Kennedy is on the trail of a kidnapped DARPA scientist, and Claire Redfield is investigating a monstrous fish that is killing whales in the bay. Joined by Chris Redfield and Rebecca Chambers, they discover the trail of clues from their separate cases all converge on the same location, Alcatraz Island, where a new evil has taken residence and awaits their arrival.
---
REVOIR PARIS
Director: Alice Winocour
U.S. Release: July 25
U.K. Release: August 4 (theatrical)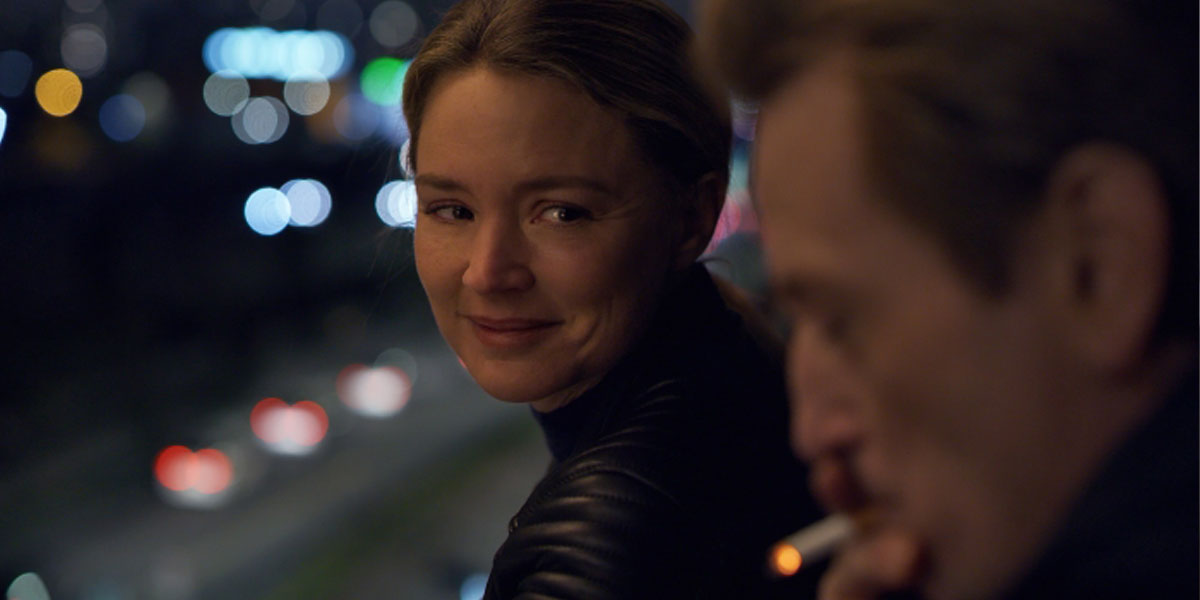 Official synopsis: After surviving a mass shooting in a Paris restaurant, Mia (Virginie Efira) is haunted, unable to resume life as usual, and left with a total blackout where her memories of the traumatic incident should be. Determined to reconstruct the sequence of events and reestablish a sense of normalcy, Mia finds herself repeatedly returning to the bistro where the shooting happened.
In the process, she forms bonds with fellow survivors, including banker Thomas (Benoît Magimel) and teenager Félicia (Nastya Golubeva). Apoignant, emotional and ultimately hopeful tale on grief and healing, REVOIR PARIS is anchored by a career-best performance by Efira who earned the 2023 César for Best Actress. Although fictional, the film was inspired by Winocour's own brother's experiences as a survivor of the Bataclan concert hall 2015 attacks.
---
SEE YOU ON VENUS
Director: Joaquin Llamas
U.S. Release: July 25
U.K. Release: TBA
Official synopsis: Two misfit American teens travel to Spain in search of the girl's birth mother. As they tour through the picturesque cities and fall in love, they discover the most important question isn't who gave you life but what you decide to do with it.
---
FOR THE ANIMALS
Director: Sadhvi Siddhali Shree
U.S. Release: July 28
U.K. Release: TBA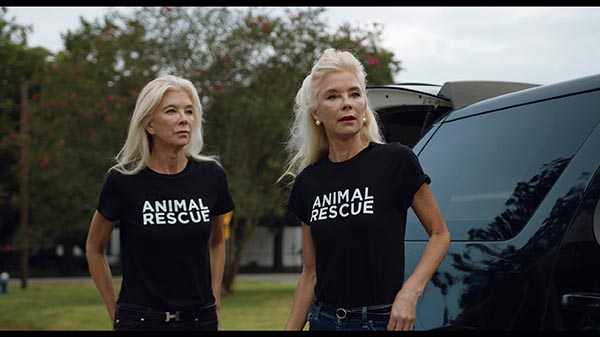 Official synopsis: With catastrophic numbers of stray dogs roaming the streets of Houston TX, twin activists and philanthropists Tena Lundquist Faust and Tama Lundquist lead the charge and take matters into their own hands to save the animals they love. As more and more strays plague the city causing a public health crisis and attacking its residents, the sisters take to the streets for a hands-on approach.
---
WAR PONY
Directors: Gina Gammell & Riley Keough
U.S. Release: July 28
U.K. Release: June 9
Official synopsis: WAR PONY follows the interlocking stories of two young Oglala Lakota men growing up on the Pine Ridge Reservation. At 23, Bill just wants to make something of himself. Whether it's delivering goods or breeding Poodles, he is determined to hustle his way to the "American Dream". Meanwhile, 12-year-old Matho can't wait to become a man. Desperate for approval from his young father, a series of impulsive decisions turns Matho's life upside down and he finds himself unequipped to deal with the harsh realities of the adult world. Bound by their shared search for belonging, each of the boys grapple with identity, family, and loss, as they navigate their unique paths to manhood
---
2. 2023: NEW ON DIGITAL & VOD – U.K. RELEASES
CEREBRUM
Director: Sebastien Blanc
U.K. Release: July 3
U.S. Release: TBA
Official synopsis: William, a young and insecure man, wakes up from a coma to find his controlling father Richard watching over him, while his beloved mother Amelia is nowhere to be seen. William returns home to find his mother, who seems to be constantly avoiding him. As he tries to find out the truth about what happened to his mother, the real consequences of his past actions start to unravel, soon revealing a horrifying and dark truth – forcing William to take one of the most difficult decisions of his life.
---
SHINAMARINK
Director: Kyle Edward Ball
U.K. Release: July 3
U.S. Release: out now on Shudder, on digital and on demand!
Official synopsis: When two siblings wake up in the middle of the night, their father is nowhere to be found and the windows and doors in their home have vanished… Fuelled by fear and anxiety, the pair take matters into their own hands… With pillows and blankets in hand, they build a den in the living room and watch old videotapes of their favourite cartoons to distract from the scary situation, as they hope and pray that a grown-up will come and save them.
But it soon becomes clear that there's something else there… something beyond their wildest imagination is watching over them. What is it, what does it want and can they survive this unimaginable nightmare?
---
THE END OF SEX
Director: Sean Garrity
U.K. Release: July 3
U.S. Release: out now on digital and on demand!
Official synopsis: After sending their kids away to a week-long sleepaway camp for the first time, Emma (Emily Hampshire) and Josh (Jonas Chernick), feeling the pressures of parenting, realise they have the house to themselves which can only mean one thing – a perfect opportunity to have as much sex as they want. There is only one problem: they are shocked to discover their love making has become stagnant.
---
THE GATES
Director: Stephen Hall
U.K. Release: July 3
U.S. Release: June 27
Official synopsis: Step back in time to Victorian London, 1892, where the city is gripped with mortal fear… a brutal serial killer is on the loose and no one knows who the next victim will be. When the depraved murderer, William Colcott, is finally caught, he is sentenced to death by electric chair – one of the first convicts to be executed in by this new method, on trial from America… but before the execution the evil killer puts a curse on the whole prison and upon everyone who dwells within The Gates.
When two post-mortem photographers, turned paranormal investigators, Frederick Ladbroke and Emma Wickes, take on a new their next assignment, they become embroiled in a strange investigation with a mysterious medium, Lucian Abberton.
---
PRISONER'S DAUGHTER
Director: Catherine Hardwicke
U.K. Release: July 4
U.S. Release: June 30 (theaters)
Official synopsis: Released from prison with terminal cancer, Max tries to reconnect with his estranged daughter and the grandson he's never known. When his daughter's abusive, drug-addicted ex-husband reappears, Max's violent past comes back to haunt them all.
---
97 MINUTES
Director: Tim Vuorensola
U.K. Release: July 10
U.S. Release: out now on digital and on demand!
Official synopsis: In a race against time, a hijacked 767 hurtles towards disaster, with its fuel reserves dwindling rapidly… Despite strong opposition from NSA Deputy Toyin (Jo Martin – Batman Begins, Chalet Girl), NSA Director Hawkins (Baldwin), takes a bold step by ordering the plane to be shot down, with the aim of preventing catastrophic damage on the ground…
The lives of the innocent passengers now rest solely in the hands of Alex (Meyers) an undercover Interpol agent, who has been embedded in the terrorist cell. The clock is ticking, with only 97 Minutes – can he save them?
---
THE BREACH
Director: Rodrigo Gudiño
U.K. Release: July 10
U.S. Release: out now on digital and on demand!
Official synopsis: Counting down his last days as Chief of Police in the small town of Lone Crow, John Hawkins must investigate one final case when a mangled body washes up on the shores of the Porcupine River.
---
MEDUSA
Director: Anita Rocha da Silveira
U.K. Release: July 14
U.S. Release: out now on digital and on demand! Watch Medusa!
Full Review: Medusa (2022): Film Review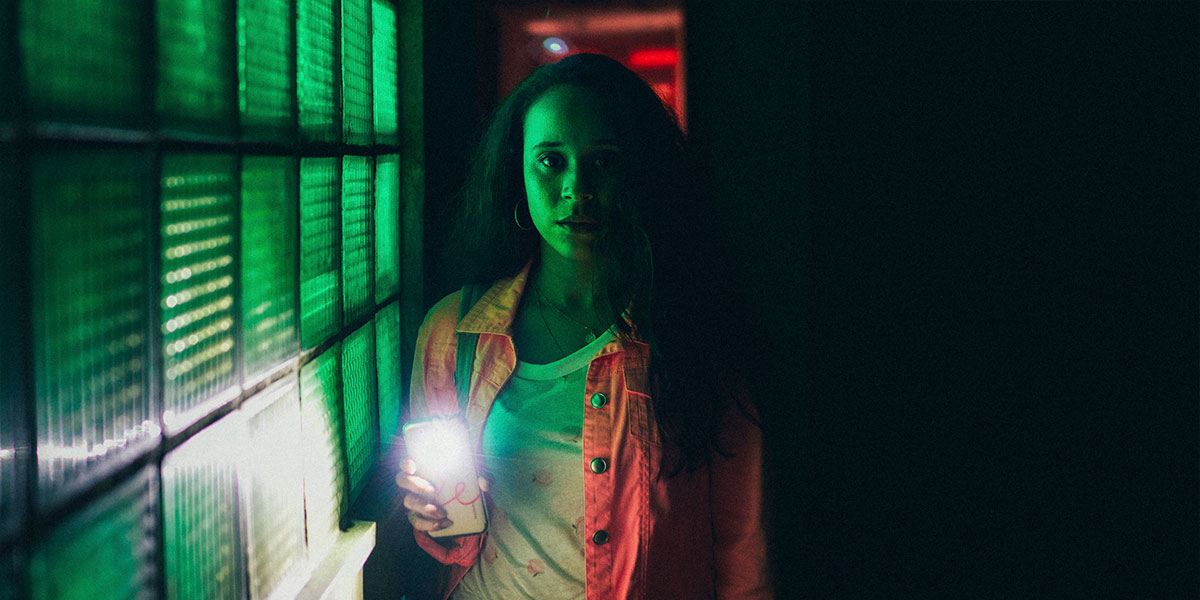 Official synopsis: In writer-director Anita Rocha da Silveira's genre-bending horror Medusa, 21-year-old Mariana is a member of a repressive patriarchal Christian sect. By day, she and her girlfriends cultivate the image of the perfect woman; at night, they don masks to become a brutal vigilante gang, mercilessly prowling the city for women they deem to be sinners. But when a confrontation goes violently wrong, deadly tensions emerge between Mariana and her pious sisters.
---
THE LAIR
Director: Neil Marshall
U.K. Release: July 17
U.S. Release: out now on digital and on demand!
Official synopsis: When Lieutenant Kate Sinclair (Charlotte Kirk) is shot down over Afghanistan, Sergeant Tom Hook (Jonathan Howard) is sent in to lead a specialised team of SAS troops to find the missing soldier and bring her home. As Sinclair desperately tries to evade her pursuers, she stumbles across a forsaken military bunker and seeks refuge, but little does she know that this seemingly abandoned base holds a dark secret… a horde of nightmarish creatures known as Ravagers, half-human and half-alien, ravenous for flesh.
Narrowly escaping from the bunker, Sinclair finds safety at a nearby army base led by Major Roy Finch (Jamie Bamber). But it's not long before some unexpected and extremely dangerous visitors arrive, eliciting an adrenaline-fueled mighty battle for survival…
---
OPPENHEIMER: THE REAL STORY
Director: Robin Bextor
U.K. Release: July 17
Official synopsis: The film delves into the intriguing life and enduring impact of J. Robert Oppenheimer, covering his formative years, his contributions to nuclear physics and his subsequent advocacy for nuclear weapons control.
---
A KIND OF KIDNAPPING
Director: Dan Clark
U.K. & Ireland Release: July 24
U.S. Release: TBA
Official synopsis: A KIND OF KIDNAPPING is the story of 30-something couple Maggie and Brian who, both struggling to get by, decide to kidnap London politician, Richard Hardy. Sadly no one wants to pay the ransom but just before they let Hardy go he wonders if he might be able to spin the situation to his advantage if they continue to keep him hostage. Why? Well, he's never had better PR than this and he believes the sympathy vote will help with his campaign to one day become Prime Minister. What follows is a series of lies, double crossing and even murder, in this taught, darkly comic thriller.
---
SAKRA
Director: Donnie Yen
U.K. Release: July 24
U.S. Release: out now on digital and on demand!
Official synopsis: A fantastical action spectacular directed by and starring action legend Donnie Yen. When a respected martial artist is accused of murder and subsequently exiled, he must search for answers about his own mysterious origin story and the unknown enemies working to destroy him.
---
SYMPATHY FOR THE DEVIL
Director: Yuval Adler
U.S. Release: July 28
U.K. Release: TBA
Official synopsis: After being forced to drive a mysterious passenger (Nicolas Cage) at gunpoint, a man (Joel Kinnaman) finds himself in a high-stakes game of cat and mouse where it becomes clear that not everything is as it seems.
---
LITTLE BEAR'S BIG TRIP
Director: Natalya Nilova
U.K. Release: July 31
U.S. Release: out now on Prime Video and on demand!
Official synopsis: Friends become unlikely heroes in this epic tale of friendship, family and adventure. When Mic Mac and Oscar find themselves in charge of a baby bear whose delivery by stork did not go to plan, they set out on a massive adventure to reunite the bear cub with its parents. Setting off over land and sea, this epic journey will see them join forces with a teenage Panda and a stork in need of a new job if this cub is not delivered to where it needs to be. However, all is not as easy as it might seem as forces are conspiring against them to ensure they do not reach their goal.
---
READ ALSO: