January 2023: All New Digital & VOD Releases Out this Month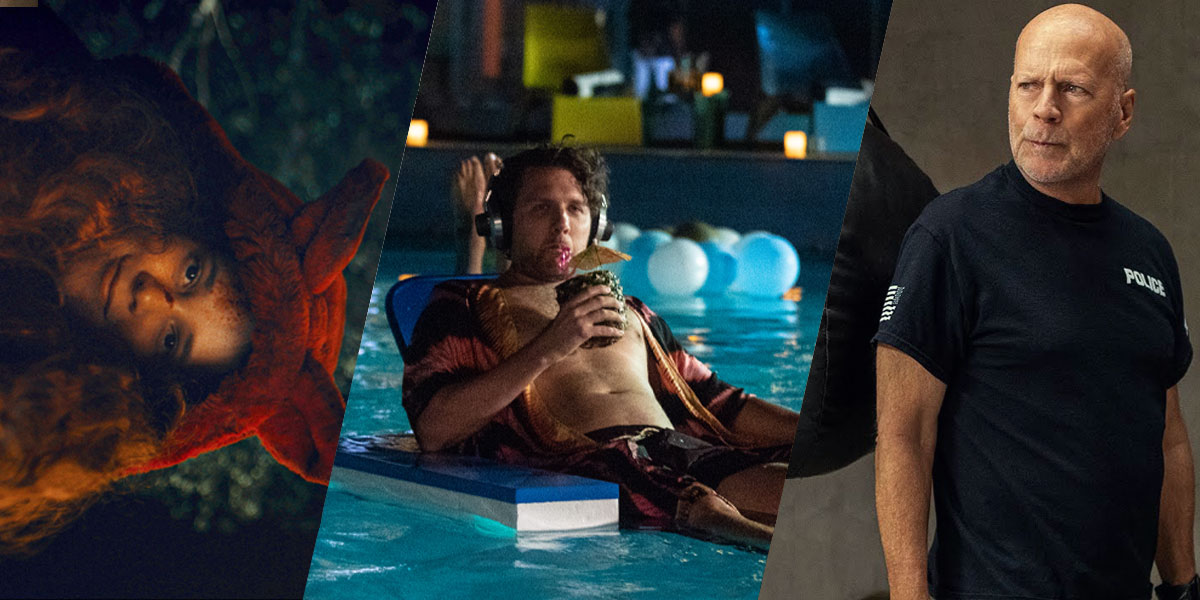 There's Something Wrong With The Children, The Subtle Art of Not Giving A F*ck!, Detective Knight: Independence (Saban Films, Universal Pictures, Lionsgate)
All the new Digital and VOD releases coming out in January 2023. Here are all the movies to watch right now or later this month!
A new year has begun and new digital and VOD releases are coming our way! There are plenty of movies coming out in January 2023, from exciting thrillers, horrors and dramas to a Nicolas Cage action film, the long-awaited adaptation of self-help phenomenon The Subtle Art of Not Giving A F*ck!, and many new films to watch right now or later this month.
So let's take a look at the new digital and VOD releases out in January 2023! They're listed below in order of release and divided by movies you'll be able to see on digital and on demand in the US and in the UK. Scroll till the end for this month's film festivals and events, click here for January 's theatrical releases and here for movies to watch on streaming platforms, and don't forget to check out our list of most anticipated movies of 2023! Happy watching!
---
1. JANUARY 2023: NEW ON DIGITAL & VOD – U.S. RELEASES
FIRENADO
Directors: Scott Jeffrey & Rhys Frake-Waterfield
U.S. Release: January 3
U.K. Release: TBA
Official synopsis: The film, one to rival Geostorm and The Day After Tomorrow, tells of four scientists that uncover a ground-breaking technology capable of controlling weather. On the first use of the device, it malfunctions and creates a Fire Tornado. As the Firenado leaves a wake of destruction, the group assist in evacuating nearby residents but stumble upon into an organized crime home invasion. Stuck between a rock and a hard place; the group struggle to survive the two threats.
---
MARS ONE (MARTE UM)
Director: Gabriel Martins
U.S. Release: January 5
U.K. Release: January 5
Official synopsis: In MARS ONE, the Martins family are optimistic dreamers, quietly leading their lives in the margins of a major Brazilian city following the disappointing inauguration of a far-right extremist president. A lower-middle-class Black family, they feel the strain of their new reality as the political dust settles. Tércia, the mother, reinterprets her world after an unexpected encounter leaves her wondering if she's cursed. Her husband, Wellington, puts all of his hopes into the soccer career of their son, Deivinho, who reluctantly follows his father's ambitions despite secretly aspiring to study astrophysics and colonize Mars. Meanwhile, their older daughter, Eunice, falls in love with a free-spirited young woman and ponders whether it's time to leave home.
---
CANDY LAND
Director: John Swab
U.S. Release: January 6
U.K. Release: TBA
Official synopsis: Remy, a seemingly naive and devout young woman, finds herself cast out from her religious cult. With no place to turn, she immerses herself into the underground world of truck stop sex workers, courtesy of her hosts. Under the watchful eye of their matriarch, and an enigmatic local lawman, Remy navigates between her strained belief system and the code to find her true calling in life.
---
THE SUBTLE ART OF NOT GIVING A #@%!
Director: Nathan Price
Global Release: January 9 on digital & VOD
Full Review: The Subtle Art Of Not Giving A #@%! (2013): Film Review
Official synopsis: Based on the Global Bestselling Self-Help Phenomenon, The Subtle Art of Not Giving A F*ck! is a cinematic documentary designed to help us become less awful people. The author himself, Mark Manson, cuts through the crap to offer his not-giving-a-#@%! philosophy: a dose of raw, refreshing, honesty that shows us how to live more contented, grounded lives.
With over 15 million copies sold, "The Subtle Art of Not Giving A F*ck!" struck a chord with readers all over the world and now, its no-bullshit, life-changing advice comes to the screen. Backed by both academic research and scatological jokes, The Subtle Art of Not Giving A F*ck! shows us that improving our lives hinges not on our ability to turn lemons into lemonade but on learning to stomach lemons.
---
LAST RESORT
Director: Jean Marc Mineo
U.S. Release: January 10
U.K. Release:TBA
Official synopsis: A former special forces soldier becomes a one-man-army when his wife and daughter are taken hostage during a bank robbery. As he brutally neutralizes the gang of thieves, the lives of millions hang in the balance when a highly lethal toxin is stolen from the vault. THE LASTRESORT is an intense action thriller powered by breathtaking fight choreography.
---
THE PRICE WE PAY
Director: Ryûhei Kitamura
U.S. Release: January 10
U.K. Release: TBA
Official synopsis: Emile Hirsch and Stephen Dorff star in this intense thriller about a gang of thieves who take refuge at a remote farmhouse—and find evidence of savage violence. Will they be next? From the director of Midnight Meat Train.
---
THOSE WHO CALL
Director: Anubys Lopez
U.S. Release: January 10
U.K. Release: TBA
Official synopsis: The film, starring Angie Sandoval, Yetlanezi Rodriguez, Reese Fast, Kevin Kinkade, and Addison Cousins, tells of two sisters that go on a road trip to Colorado. On their way there, their car breaks down in an abandoned old town. Soon they realize things aren't what they seem, and they aren't alone in the forest. They find themselves being hunted by a sadistic pagan cult and must do everything in their power to survive.
---
COME FIND ME
Director: Daniel Poliner
U.S. Release: January 13 in theaters and VOD
U.K. Release: TBA
Official synopsis: Come Find Me is a story about a mother and daughter facing major life changes and how their love challenges and sustains them. The daughter, Christina, is a young attorney rising toward partnership in a large firm with no other partners who look like her. The first half of the movie follows Christina and then it jumps forward two years and we watch her wedding from the point of view of her mother, Gloria, a recently retired and widowed public school principal.
---
KITCHEN BRIGADE
Director: Louis Julien Petit
U.S. Release: January 13
U.K. Release: TBA
Official synopsis: Cathy is a sous-chef wanting to open a restaurant. With financial difficulties, Cathy accepts a job at a shelter for young migrants. At first she hates the job then her passion for cuisine starts to change children's lives.
---
LOUDMOUTH
Director: Josh Alexander
U.S. Release: January 13 (on Apple TV and Prime)
U.K. Release: TBA
Official synopsis: Rabble rouser or activist? Opportunist or trailblazer? During his six-decade journey from pastoral prodigy to racial justice firebrand to elder media statesman, the Reverend Al Sharpton has been a polarizing figure on the national stage. LOUDMOUTH is the definitive look at his life and battles, featuring President Barack Obama, Reverend Jesse Jackson, and Senator Chuck Schumer.
---
THE OFFERING
Director: Oliver Park
U.S. Release: January 13
U.K. Release: TBA
Official synopsis: In the wake of a young Jewish girl's disappearance, the son of a Hasidic funeral director returns home with his pregnant wife in hopes of reconciling with his father. Little do they know that directly beneath them in the family morgue, an ancient evil with sinister plans for the unborn child lurks inside a mysterious corpse.
---
THE OLD WAY
Director: Brett Donowho
U.S. Release: January 13 on VOD
U.K. & Irish Release: January 13 on Altitude.film and VOD
Official synopsis: Academy Award® winner* Nicolas Cage stars in his first-ever Western as Colton Briggs, a cold-blooded gunslinger turned respectable family man. When an outlaw and his gang put Colton and his family in peril, Colton is forced to take up arms with an unlikely partner — his 12-year-old daughter (Ryan Kiera Armstrong) — in this action-filled film that builds toward its fateful showdown with pulse-pounding suspense.
---
ON SACRED GROUND
Directors: Josh and Rebecca Tickell
U.S. Release: January 13
U.K. Release: TBA
Official synopsis: ON SACRED GROUND is based on the true events during the 2016 construction of the Dakota Access Pipeline that runs through the Standing Rock Indian Reservation. The film follows Daniel (Mapother), a journalist and military veteran, and Elliot (Arquette), an oil company executive, who find themselves on opposite sides of the fight during the construction of the contentious pipeline. As the story unfolds, the two characters go down separate paths during one of the most heated protests and confrontations with Native American tribes in modern US history.
---
BACK TO THE WHARF
Director: Li Xiaofeng
U.S. & Canada Release: January 17
U.K. Release: TBA
Official synopsis: Fifteen years ago, Song Hao, a top student in high school, went into hiding after being falsely ID'd for a murder he didn't commit. As he returns to his hometown as a grown man, it seems that everything has gone back to normal. His reunion with his old classmate Pan Xiaoshuang casts a bright light on his gloomy life. She provides him with warmth that gradually tames the crashing waters beneath the surface. He decides to start his life anew and reconcile with his father, in order to find the truth about the unspeakable past that he ran away from.
---
ON THE TRAIL OF BIGFOOT: LAST FRONTIER
Director: Seth Breedlove
U.S. Release: January 17
U.K. Release: TBA
Official synopsis: Alaska might not seem to be the ideal locale to search for Bigfoot. With its frigid temperatures, hard to navigate environments, and endless acres of wild lands, the quarry (in this case a hairy, ape-like creature) would neatly fit into the needle-in-a-haystack analogy. Yet, despite all it has going against it, Alaska does appear to be home to the hairy hominid. Hundreds of eyewitness reports, dozens of intriguing footprints, audio samples and even video, seem to show that the creature known as Sasquatch is well at home in the land of the midnight sun.
---
SHE IS…
Director: Zuzana Lova
U.S. Release: January 17
U.K. Release: TBA
Official synopsis: Our hybrid documentary follows the story of Isabella Grosso, a survivor of childhood sexual abuse. In her quest to heal, Isabella discovered a sense of empowerment through the power of dance and founded SHE-IS, a non profit combining the art of dance with therapy. As she embraces the experience of self-love through movement, Isabella sets out on an international journey to help other survivors of sexual abuse and sex trafficking find healing.
---
THE STALKING FIELDS
Director: Ric Maddox
U.S. Release: January 17
U.K. Release: TBA
Official synopsis: A group of civilians run for their freedom when they find themselves caught in the middle of a Black Ops program designed to cure PTSD.
---
THERE'S SOMETHING WRONG WITH THE CHILDREN
Director: Roxanne Benjamin
U.S. Release: January 17 on digital and on demand
U.K. Release: TBA
Official synopsis: When Margaret (Wainwright) and Ben (Gilford) take a weekend trip with longtime friends Ellie (Crew) and Thomas (Santos) and their two young children (Guiza and Mattle), Ben begins to suspect something supernatural is occurring when the kids behave strangely after disappearing into the woods overnight.
---
THE TOMORROW JOB
Director: Bruce Wemple
U.S. Release: January 17
U.K. Release: TBA
Official synopsis: The film follows a team of thieves who use a time-travel drug to trade places with their future selves to execute the ultimate heist. When interrupted on a job the team must fix their past mistakes to prevent disastrous consequences. A dynamic mix of genres, THE TOMORROW JOB is a high-stakes sci-fi action-adventure epic with heart, humor, and fun, and an ode to beloved heist comedies of the past.
---
DETECTIVE KNIGHT: INDEPENDENCE
Director: Edward Drake
U.S. Release: January 20
U.K. Release: TBA
Official synopsis: Bruce Willis stars as Detective James Knight in this final, tense chapter of the trilogy. Knight's last-minute assignment to the Independence Day shift turns into a race to stop an unbalanced ambulance EMT from imperiling the city's festivities. The misguided vigilante, playing cop with a stolen gun and uniform, has a bank vault full of reasons to put on his own fireworks show…one that will strike dangerously close to Knight's home.
---
KIDS VS ALIENS
Director: Jason Eisener
U.S. Release: January 20
U.K. Release: TBA
Official synopsis: All Gary wants is to make awesome home movies with his best buds. All his older sister Samantha wants is to hang with the cool kids. When their parents head out of town one Halloween weekend, an all-time rager of a teen house party turns to terror when aliens attack, forcing the siblings to band together to survive the night.
---
OUT OF EXILE
Director: Kyle Kauwika Harris
U.S. Release: January 20
U.K. Release: TBA
Official synopsis: Recently paroled thief Gabe Russell is back at it again. After a botched armored car robbery turns up the heat from the FBI, he'll have one last shot if he hopes to escape and provide a new life for himself and his estranged daughter.
---
WAKING KARMA
Directors: Liz Fania Werner & Carlos Montaner
U.S. Release: January 27
U.K. Release: TBA
Official synopsis: Karma and her mother have spent their lives evading Paul, her cult leader father (Michael Madsen). With Paul closing in as Karma reaches adulthood, she and her mother flee to a friend's remote compound. Paul tracks them there and traps them within its walls, putting Karma through a series of escalating tests designed to break her spirit and awaken an unholy inheritance that lives within her.
---
ALL GONE WRONG
Director: Josh Guffey
U.S. Release: January 27
U.K. Release: TBA
Official synopsis: After a rookie undercover cop is gunned down in a drug bust gone wrong, the veteran agent in-charge, Chris Halvorsen (Kaufman), is put on leave. Away from his desk, Halvorsen begins an unauthorized investigation into the failed deal, leading him to a pervasive drug network operating under the surface in a rural town. Now it's him against an ugly cast of characters and the town heavy, Lamont Hughes (Todd), on a potentially fatal mission to make everything right.
---
CONDOR'S NEST
Director: Phil Blattenberger
U.S. Release: January 27
U.K. Release: TBA
Official synopsis: American war veteran Will Spalding (Jacob Keohane) has tracked the sadistic Nazi Colonel who executed his bomber crew during WWII to a remote location in South America. But he is in for more than he bargained for when he uncovers a secret Nazi headquarters known as the Condor's Nest.
---
KOMPROMAT
Director: Jérôme Salle
U.S. Release: January 27
U.K. Release: TBA
Official synopsis: Gilles Lellouche stars as Mathieu, a gregarious and dedicated diplomat who accepts a posting to Irkutsk as the head of Siberia's Alliance Francaise. He hopes the change will be good for his family and struggling marriage, but before long Mathieu's staging of cultural events and support of artistic expression sees him fall afoul of local authorities. Accused of a terrible crime, he soon realizes someone has fabricated a case with Russia's Federal Security Service – he has been framed. Arrested, imprisoned and isolated, Mathieu has nowhere to turn. Defending himself is impossible, the French authorities are helpless – it seems he has no choice: to try and escape.
---
MAYBE I DO
Director: Michael Jacobs
U.S. Release: January 27
U.K. Release: TBA
Official synopsis: Michelle and Allen have reached the point in their relationship to consider wedding bells and decide it's time to introduce their parents to each other. But to everyone's surprise, the parents know each other far too well – intimately well!
---
LIFE UPSIDE DOWN
Director: Cecilia Miniucchi
U.S. Release: January 27
U.K. Release: TBA
Official synopsis: LIFE UPSIDE DOWN is a romantic comedy about time, distance, and the human condition. Three couples, connected by friendship, love and work, are each stuck in their respective homes in Los Angeles during the beginning of lockdown. Finally forced to face their spouses, friends, lovers, and eventually themselves head on, their lives turn slowly but surely upside-down.
See Also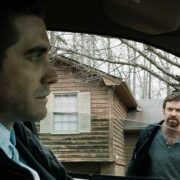 ---
THE SILENT FOREST
Director: Saralisa Volm
U.S. Release: January 27
U.K. Release: TBA
Official synopsis: An internship leads forestry student, Anja Grimm, to the remote forest area where her father disappeared without a trace when she was eight years old. Her sudden appearance triggers a brutal murder. Disturbances in the forest floor and pointer plants force her on the trail of deeper layers of guilt and crime and trigger a catastrophe.
---
PETIT MAL
Director: Ruth Caudeli
U.S. Release: January 27
U.K. Release: TBA
Official synopsis: Anto, Marti, and Lai are a throuple blissfully living together in a remote house, with nothing but their beloved bundle of dogs keeping them company. When Lai leaves for a work trip, the balance is thrown off and Marti and Anto must adapt to being just the two of them. Suddenly, the dreaminess of their secluded home becomes isolating, and all they have to rely on is each other. In the spirit of honest and vulnerable openness, this semi-autobiographical blend of documentary and fiction from writer-director Ruth Caudeli is an invitation to experience the intimate details, both unique and universal, of the ups and downs and shifting dynamics in a polyamorous relationship.
---
BLOOD
Director: Brad Anderson
U.S. Release: January 31
U.K. Release: TBA
Official synopsis: Jess (Michelle Monaghan), a nurse and mother recently separated from her husband (Skeet Ulrich), moves her daughter Tyler (Skylar Morgan Jones) and young son Owen (Finlay Wojtak-Hissong) back into her family farmhouse. Shortly after settling in, Owen's dog escapes into the woods and returns days later, blood-soaked and rabid. When the dog attacks and bites him, the resulting infection grows more shocking as Owen's behavior becomes frightening and deadly. As he spirals deeper into the depths of the illness, Jess discovers a disturbing cure, which makes her question how far she is willing to go to keep her child alive.
---
2. JANUARY 2023: NEW ON DIGITAL & VOD – U.K. RELEASES
POISON ARROWS
Directors: Geoff Bell & Simon Sprackling
U.K. Release: January 2
U.S. Release: TBA
Official synopsis: Documentary filmmaker Lewis J Maitland is going into Medway prison to meet former darts player, Rocky Goldfingers, as he completes a fifteen-year sentence for the murder of his former teammate and protégé, Perry 'The Poison Arrow' Peters. A crime he continues to claim he did not commit. Poison Arrows is Maitland's filmed record of what happens when Rocky gets out and goes in search of whoever it was that "stitched him up".
It follows Rocky's desperate quest to find the real killer, in a hostile, disbelieving world that's changed beyond all recognition, from the one he left behind. At the same time Maitland is himself on a quest, to win an illusive BAFTA, by chronicling either his subject's slow, delusional and tragic decline – into denial and psychosis – or better still, if he's really lucky, the discovery of one of the most shocking and extraordinary sports conspiracies of all time!
---
THE MINUTE YOU WAKE UP DEAD
Director: Michael Mailer
U.K. Release: January 9
U.S. Release: out now on digital and on demand – watch The Minute You Wake up Dead!
Official synopsis: This neo-noir thriller follows a stockbroker in a small southern town who gets involved in an insurance scam with a next-door neighbour, leading to a spree of murders. The Minute You Wake Up Dead stars Cole Hauser (2 Fast 2 Furious), Jaimie Alexander (Thor franchise), Morgan Freeman (Se7en) and Andrew Stevens.
---
WOLF MANOR
Director: Dominic Brunt
U.K. Release: January 9
U.S. Release: January 9 on DVD (as Scream of the Wolf)
Official synopsis: During the filming of a British, low-budget horror movie, the cast and crew begin disappearing. As the full moon rises, the nightmare begins, and the werewolf strikes.
---
REBEL
Directors: Adil El Arbi & Bilall Fallah
U.K. Release: January 16
U.S. Release: TBA
Official synopsis: Brothers Kamal (Aboubakr Bensaihi, Black)and Nassim (Amir El Arbi) find themselves on radically different life paths after Kamal leaves to help victims in Syria, leaving Nassim at home to care for their mother Leila (Lubna Azabal, Incendies). However, after discovering Kamal has been radicalised by a local militia, Nassim goes to desperate lengths in the attempt to save his brother and bring him home – without realising he may be on the exact same path of self-destruction as his brother.
---
CONCERNED CITIZEN
Director: Idan Haguel
U.K. Release: January 23
U.S. Release: 2023
Full Review: Concerned Citizen (2023): Film Review
Official synopsis: In this wickedly funny satire of middle-class mores, liberal gay man Ben moves with his partner into an apartment in a run down but up-and-coming neighbourhood. In an effort to improve the area Ben plants a tree outside his building, a good deed which unwittingly triggers a series of events that result in the brutal arrest of an Eritrean immigrant. Guilt stricken, and with his vision of himself and society shaken, Ben experiences a crisis that threatens to destroy his relationship and aspirations of fatherhood.
---
I LOVE MY DAD
Director: James Morosini
U.K. Release: January 23
U.S. Release: out now on digital and on demand! Watch it here!
Full Review: I Love My Dad (SXSW Review): A Riotous Father-Son Road Trip with A Twist
Official synopsis: Inspired by writer, director, and star James Morosini's true life experience, I Love My Dad follows Chuck (Patton Oswalt), a hopelessly estranged father who desperately wants to reconnect with his troubled son, Franklin (Morosini). Blocked on social media and concerned for his son's life, Chuck impersonates a waitress online and starts checking in with Franklin. But things begin to spiral when Franklin falls for this imaginary girl (Claudia Sulewski) and wants nothing more than to meet her in person, as Chuck has inadvertently catfished his own son.
---
THE HARBINGER
Director: Andy Mitton
U.K. Release: January 23
U.S. Release: December 1, 2022
Full Review: The Harbinger (Film Review): A Nightmare You Can't Wake Up From
Official synopsis: When her oldest friend is plagued by horrific nightmares from the beyond, Monique is forced to travel to NYC. On the first night of the visit, Monique learns the dreams are contagious – and so is the HARBINGER, the plague mask-wearing demon who not only feeds on its victims' souls, but warps reality itself to remove any trace of their existence.
---
JACK
Director: Pelayo de Lario
U.K. Release: January 23
U.S. Release: TBA

Official synopsis: Jack is Charlie's penis, and he is the brains of the operation, he and Charlie have been friends from birth. When Charlie meets Barbie Le Fleur, a Canadian transfer student Jack will do everything in his power to guide his friend in his quest to enchant his dream girl. With the help of an odd group of characters; from an incredibly handsome School therapist to a sex advisor prostitute and a group of hormonal friends, Charlie will use his "brain" to get the girl of his dreams.
---
TRANSFUSION
Director: Matt Nable
U.K. Release: January 23
U.S. Release: TBA
Australian Release: January 20 on Stan
Official synopsis: The son is mired in guilt for a choice he never made, the father is suffering from PTSD and without identity after retiring from the SAS of the Australian Army. On his last chance with the law, the father is thrust into the criminal underworld by a former SAS brother (Matt Nable) in an attempt to keep his only son from being taken from him. From writer and director Matt Nable, and featuring acclaimed actor Sam Worthington (Avatar) and Phoebe Tonkin (Babylon, The Vampire Diaries) comes the story of a fatherand his young son attempting to reconnect after a devastating loss.
---
JANUARY
Director: Andrey M Paounov
U.K. Release: January 27
U.S. Release: TBA
Official synopsis: In the middle of nowhere, five men are stuck in a snowstorm. One has to cross the Woods to reach town, but that's madness in the midst of winter: the wolves are hungry and can be heard howling all night long, and who knows what other creatures roam these woods…?
---
BEAUTIFUL BEINGS
Director: Guðmundur Arnar Guðmundsson
U.K. Release: January 30
U.S. Release: January 13 at the Quad Cinema in NYC, Early 2023 in theaters nationwide
Official synopsis: Addi, a boy raised by a clairvoyant mother, decides to adopt a bullied misfit into his gang of outsiders. Left to their own devices, the boys explore aggression and violence but also learn about loyalty and love. As the group's behavior escalates towards life-threatening situations, Addi begins to experience a series of dreamlike visions. Can his newfound intuition guide him and his friends back to a safer path, or will they dive irrevocably into further violence?
---
WHAT ELSE IS HAPPENING THIS MONTH
Film Festivals:
Other Events: