I'm Thinking of Ending Things: Charlie Kaufman's Latest Is Cryptic Yet Captivating
Jesse Plemons as Jake, Jessie Buckley as Young Woman, Toni Collette as Mother and David Thewlis as Father in I'm Thinking Of Ending Things (Mary Cybulski/NETFLIX)
I'm Thinking of Ending Things is sometimes too esoteric for its own good, but it remains entirely engrossing the whole way through.
---

After first making a name for himself in mainstream cinematic culture with 1999's brilliant and beguiling Being John Malkovich, the sharp-witted screenwriter Charlie Kaufman has spent the past two decades offering up offbeat and outstanding odysseys that probe the human psyche and skillfully survey the state of the human existence. Though his enigmatic examinations are occasionally a bit too "obscure" for some audiences, Kaufman remains one of the most inventive and intriguing innovators in Hollywood, putting out projects that other artists wouldn't dare attempt to bring to actualization. From his meta musings on adapting Susan Orlean's The Orchid Thief in 2002's Adaptation. to his introspective investigation of a theater director's delirium in Synecdoche, New York to his riveting review of a relationship in decay in his 2004 magnum opus Eternal Sunshine of the Spotless Mind, Kaufman has continually pushed beyond the boundaries of the film medium as a whole with his opulent originality and infinite ingenuity.
In 2020's I'm Thinking of Ending Things, Kaufman is adapting another's work for the fourth time in his career (following the aforementioned Adaptation., 2002's Confessions of a Dangerous Mind, and 2015's animated Anomalisa), while additionally trying his hand at writing within the psychological horror genre. Based on the 2016 novel by Iain Reid, I'm Thinking of Ending Things concentrates on the cold connection between an unnamed young woman (Jessie Buckley, of Wild Rose and Judy) and her boyfriend, Jake (Jesse Plemons, of FX's Fargo and Game Night). Despite having doubts about the future of their relationship, the "Young Woman" agrees to take a trip with Jake to visit his mother (Toni Collette, of Hereditary and Knives Out) and father (David Thewlis, of the Harry Potter series and Wonder Woman) out at their old family farm. Unfortunately, upon arrival, the two become trapped at the farm after a snowstorm strikes, causing undisclosed tensions to rise to the surface and forcing the young woman to question not just her feelings for Jake but her entire perception of her identity as well.
I could specifically summarize the entire "story" of I'm Thinking of Ending Things, and yet, I'm not sure that this would make Kaufman's latest chronicle any "clearer." In fact, I would rather argue that this ambiguousness is the "point" of the plot overall. Though some secrecy subsides as the film reaches its resolution, Kaufman effectively eschews any elaborate explanations of any kind throughout the film's entire runtime, instead exploring emotions through visual displays of derangement. Yes, I'm Thinking of Ending Things of course features the snappy and sardonic screenwriting we've come to know and love from Kaufman, but it also serves as a showcase for Kaufman's enduring evolution as a director, as he relies more on intoxicating imagery to offer insight into this movie's mania than in any of his other projects. Kaufman has never refrained from mangling and re-molding the cinematic medium to fit his audacious aims (the staggering symbolism of Synecdoche, New York comes to mind), but I'm Thinking of Ending Things is even more of an expressionistic experience. To quote another recent release, "Don't try to understand it. Feel it."
Though I do believe that there is a thematic through line that holds this frenetic fable together in the end, and Kaufman's commentary becomes more coherent when considered hours after the film's conclusion, I'm Thinking of Ending Things does play more perplexing and possibly impenetrable on one's initial viewing. This isn't to say the film is without its dizzying delights – Buckley, Plemons, Collette, and Thewlis bounce off one another beautifully in their magnetic Meet the Parents-esque interactions – but it does admittedly peak with these fraught familial encounters in the second half before meandering a tad to its disorienting denouement. And, at two hours and 14 minutes, I'm Thinking of Ending Things may test the average audience member's tolerance for such senselessness.
Cinephiles will no doubt cherish Kaufman's filmic flourishes (including a dazzling dance sequence captured in the climax), but one can't help but feel that the entire endeavor will be less satisfying for those not formerly acquainted with his singular sensibilities. While all of this madness is essential to the film's messaging, tighter pacing in film's third act (after the introduction's intrigue and the middle's melodrama) would have encouraged continued engagement. I'm Thinking of Ending Things should certainly prove more fulfilling on further viewings, once one better understands the intricacies of the mental unraveling it depicts, but at least initially, its effectiveness may be elusive to some.
See Also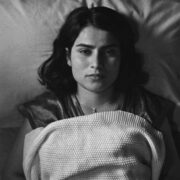 Nevertheless, from start to finish, I'm Thinking of Ending Things is absolutely full of absorbing acting that always captivates in spite of the film's occasional cloudiness. Buckley is quickly asserting herself as one of the most talented actresses of her generation, and she is capable of delivering any bewildering bit Kaufman provides her with here (including a glorious Gena Rowlands impression). While her character isn't as clearly defined or complex as her stellar starring role in last year's wonderful Wild Rose, she still imbues the "Young Woman" with honesty, humanity, and heart that causes us to care for her regardless of the blindspots in her backstory. Plemons matches his co-star's commitment with his spectacular simmering storminess that slowly comes to the surface over the course of the film, and he ably balances mystery with mesmerization. Collette and Thewlis are only spotlighted in the second act, but they make the most of their minimal screen time with powerful performances that are equal parts erratic and endearing. We (and the "Young Woman") even witness the two at an array of ages throughout their lifetimes, and Collette and Thewlis are more than able to authentically inhabit each identity with ease, almost downright dominating the film with their triumphant talent.
Technically, the film fires on all cylinders as well, with Kaufman assembling a commendable crew that sufficiently shapes the stifling atmosphere he arranges here. Łukasz Żal's cinematography is chilly and constrictive, but it aptly aligns with the overall aura of anxiety that permeates the entire plot. Likewise, Molly Hughes and Melissa Lombardo's pristine production design is dually eerie yet enticing, ingratiatingly inviting us into this strange setting but unceasingly emphasizing how unnverving it is. Much praise must also be paid to the film's magnificent makeup and hairstyling team, who terrifically transform Collette and Thewlis into both the younger and older iterations of their characters throughout the course of the narrative's chaos.
In the end, I'm Thinking of Ending Things may prove to be too puzzling to please most of the public (including even some former die-hard Kaufman devotees), but the storied screenwriter's latest labyrinthine lark is nevertheless delicately designed to reward return visits, and it still remains a tantalizing cinematic treat on the surface – in spite of any initial stupefaction – due to adept acting and a visually arresting atmosphere. Like a disconcerting dream, it may appear to be no more than an aberrant assembly of scattered stimuli on first glance, but as you continue to pull apart at its peculiarity, a more moving meaning will emerge.
---