Halloween 2021: 15+ Films to Watch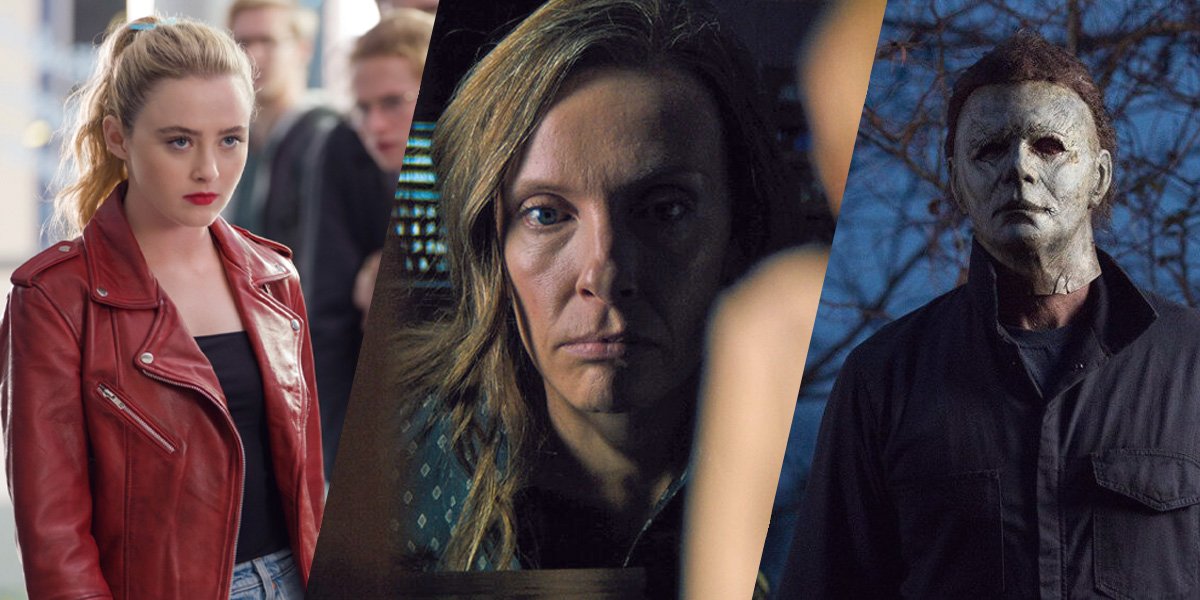 Freaky, Hereditary, Halloween (Universal / A24 / Blumhouse)
Halloween 2021 is approaching, and our staff writers recommended 15+ films to watch this year, from hidden gems to timeless classics.

Halloween 2021 is just around the corner, and, if you're anything like us, chances are you'll be watching a scary movie on the night of October 31st. And, if you're looking for inspiration, we've got you covered. We asked our staff writers to share recommendations on films to watch on the scariest night of the year: from The Blair Witch Project to The Witch, here are 15+ great films to watch this year on Halloween.
---
THE BLAIR WITCH PROJECT
Directors: Daniel Myrick & Eduardo Sánchez
Year: 1999
Cast: Heather Donahue, Michael C. Williams, Joshua Leonard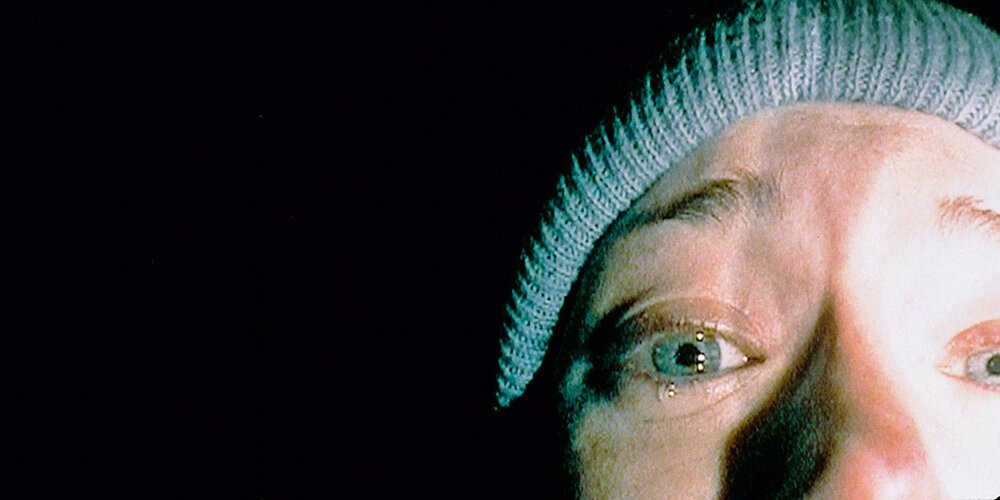 1999's The Blair Witch Project needs no introduction. What it does need, however, is greater recognition as a remarkable experimental horror film. The film takes full advantage of what it can do with its found-footage approach, getting an impressive amount of memorable shots without ever once breaking the illusion that these were real events captured in the moment by real people. Being locked down to raw, objective footage like this also enhances the unsettling lack of clarity as to what these kids are experiencing and whether or not it's supernatural.
Did those rocks really appear out of nowhere, or did the characters just not notice them and therefore didn't film them? Why can the camera pick Josh's calls in the night but not the other sounds? Are those symbols made out of the trees actually part of the legend of the Blair Witch, or were they made by someone just looking to scare people? The Blair Witch Project never falters in how grounded it is and how little it reveals, which invites your imagination to conjure up any number of terrible explanations for what's going on. Nowhere is this truer than in the ending, which is a nerve-wracking, perfectly built-up sequence that puts me on edge every time I see it.
Even if you don't find The Blair Witch Project scary, it still features a really interesting and increasingly volatile story about its characters slowly destabilizing as they become more lost, afraid, and even guilty. The format of found footage even works as a way to boost Heather's character, with her need to film everything serving partially as a coping mechanism. But even that's not enough to filter out her frightening reality and the regret she feels for the choices she's made. The setting of the woods in October is also perfect for Halloween, making you want to cozy up under a blanket as you stave off the seasonal chills that the environment invokes.
Many say The Blair Witch Project was only popular because of its marketing and hype when it first came out. I can see why someone wouldn't like it, but I strongly believe it to be a brilliant feat of minimalist horror filmmaking that still holds up marvelously today. Whether you want to rewatch it because you already love it, feel like giving it another chance, or want to experience it for the first time, this Halloween is the perfect time to do so.
---
CAT PEOPLE
Director: Jacques Tourneur
Year: 1942
Cast: Simone Simon, Tom Conway, Kent Smith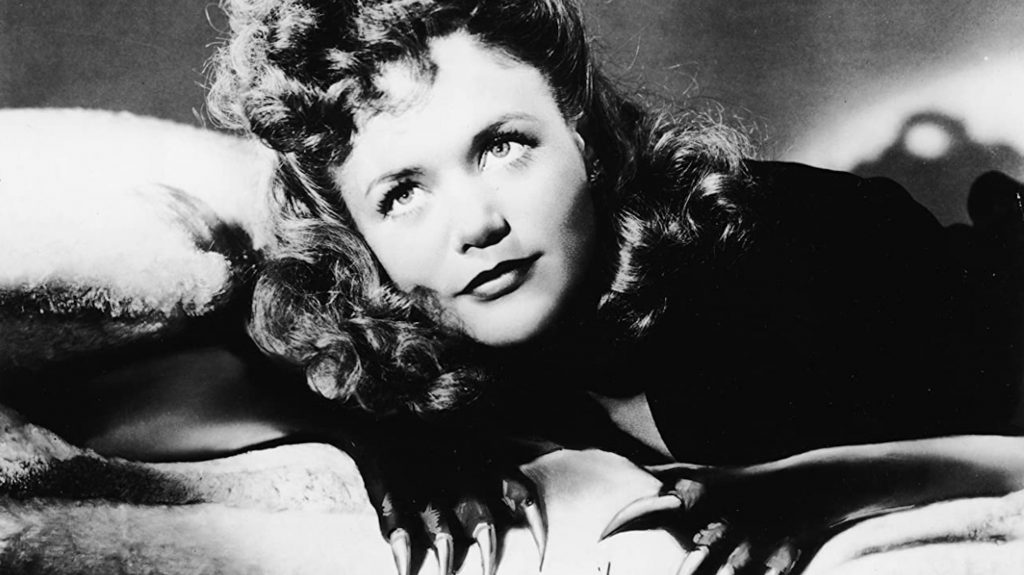 Producer Val Lewton's legendary string of low-budget RKO horror films began with 1942's Cat People. French actress Simone Simon stars as Irene, a Serbian immigrant whose dreams of her shape-changer family lineage begin to alienate her new husband (Kent Smith). Cat People takes a particularly sympathetic approach to Irene's fears of separation and otherness, subtextually critiquing both bourgeois culture and psychological examination as Simon's vulnerable performance turns more desperate.
Lewton's horror is one of dark shadows and deep-black negative spaces (compliments here of the brilliant genre director Jacques Tourneur), underscoring the ambiguous nature of Irene's supposed monstrousness and the blind spots of the American melting pot. A caged panther reflects on Irene's status as both trapped and dangerous, the binary of oppression and resistance laid out in one image. The film's low budget becomes a primary strength, mixing animation with live action in integral moments, using offscreen space to increase dread, and possessing a terrible stillness in its restriction to a handful of sets. To some, Cat People's old school look might just seem goofy, but its frank consideration of the "fear of the other" (bolstered still by its equally marvelous sequel The Curse of the Cat People) is as relevant now as ever.   
---
CHILD'S PLAY
Director: Tom Holland
Year: 1988
Cast: Catherine Hicks, Chris Sarandon, Alex Vincent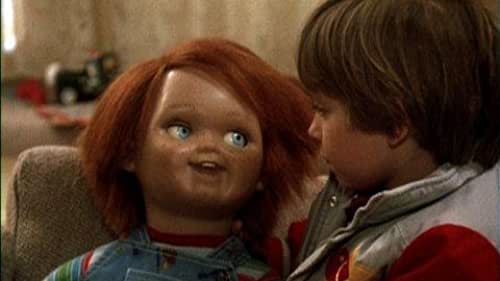 When I was a kid, I caught a two-minute clip of Child's Play (1988) on television and had nightmares for MONTHS. This Halloween season (aged a secure 21-years-old) I decided to brave the full movie for the first time. What I found was a horror film that offers the perfect balance of fun and fear. Child's Play is packed with all the dramatic deaths and elaborate special effects akin to '80s horrors which makes for a fun watch. However, don't be fooled, because despite Child's Play being over 30 years old, the animatronics are impressive for its time and work effectively in bringing the toy store doll, Chucky, to life. After all this time, Chucky is still as haunting as ever and I definitely found myself side-eyeing inanimate objects as the credits rolled.
The practical effects of the '80s holds a certain type of charm unchallenged by modern horror, and Child's Play is a perfect showcase for this. If you want to watch a Halloween classic that was clearly made with a lot of passion for the genre and is the perfect have-a-laugh-with-your-friends-but-also-hide-behind-them horror, then Child's Play is the perfect pick for you this Halloween.
---
DOCTOR SLEEP: DIRECTOR'S CUT
Director: Mike Flanagan
Year: 2019
Cast: Ewan McGregor, Rebecca Ferguson, Kyliegh Curran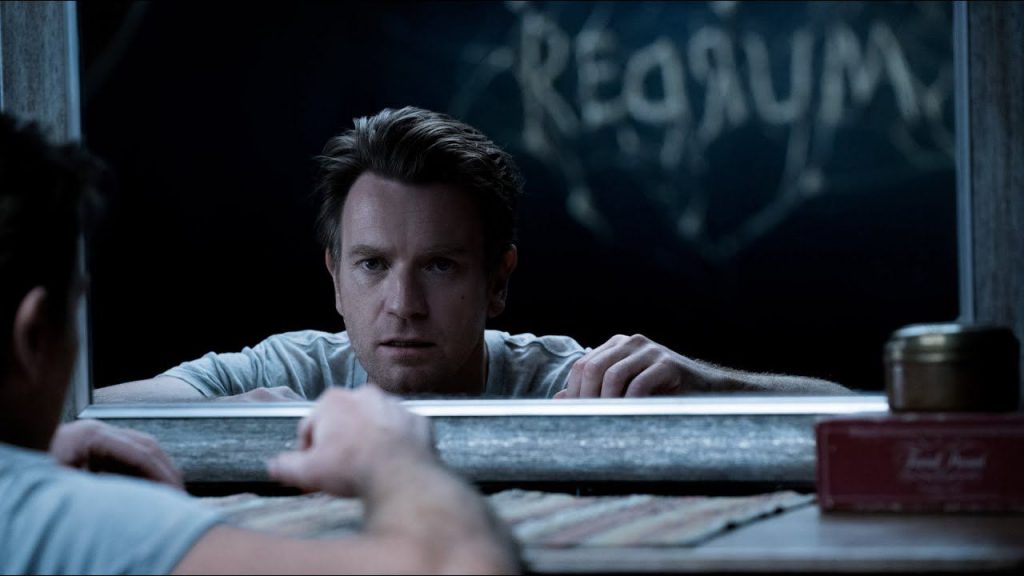 It's no secret Hollywood loves their sequels, remakes and reboots, often trying to recreate something that is already perfect. With the success of Star Wars: The Force Awakens, a sequel exploring decades old characters, the industry erupted with a variety of different film series that tried to make a comeback, some failing miserably. One film, though, was able to succeed with the intimidating task of continuing the story to the horror-genre defining The Shining. That film being, of course, Doctor Sleep. Dan Torrance (Ewan McGregor, Halston), now an adult, is an alcoholic after the traumatizing events he experienced as a child during his stay at the Overlook Hotel with his parents. He has no job, no life, and no purpose to make him want to keep living, that is until he decides to clean himself up and starts having contact with a girl named Abra Stone (Kyliegh Curran, Secrets of Sulphur Springs). Together, they investigate The True Knot, a mysterious cult that kidnaps children with powers to make them immortal.
It would have been so easy to just make a film filled with nostalgia and references to Stanley Kubrick's classic, but Mike Flanagan's approach to Stephen King's masterful universe is one with heart and a lot of passion behind it. He doesn't just have the tough job of satisfying fans of The Shining the movie, but also those who prefer the book such as King himself. Flanagan marries both works and in exchange turns in something completely new to the franchise. The characters are front and center, and the film spends most of its runtime following Dan's journey to sober up and how his experience with alcoholism made him understand his father's struggles even after death. Doctor Sleep's villain, Rose the Hat (Rebecca Ferguson, Dune), also gets a lot of development, as Flanagan gives us the time to understand why this cult of vampire-like creatures commit the atrocities they do in fear of growing old and dying. Curran's Abra, though, is by far the biggest highlight of the film with one of the most impressive child performances we've gotten to see in recent years. The film's scares are brilliantly brought to life as well, with haunting visuals of the likes of Inception with a horror twist and disturbing sequences that demonstrates to the audience what The True Knot are capable of.
There's no jump-scares, it's all psychological and trauma driven, which is the perfect way to approach a sequel to The Shining. If you're interested to give Doctor Sleep a shot this Halloween season, I implore you to watch the director's cut, as it allows the film's more intimate moments breathe and adds scenes with Carl Lumby's (The Falcon and the Winter Soldier) Dick Hallorann that are great and guide Dan Torrance through his character arc. It's got the characters, the story, and the chilling third act that would satisfy any fan of the horror genre.
---
FREAKY
Director: Christopher Landon
Year: 2020
Cast: Kathryn Newton, Vince Vaughn, Celeste O'Connor
Full Review: Brilliant Body Swap Slasher Comedy is a Blast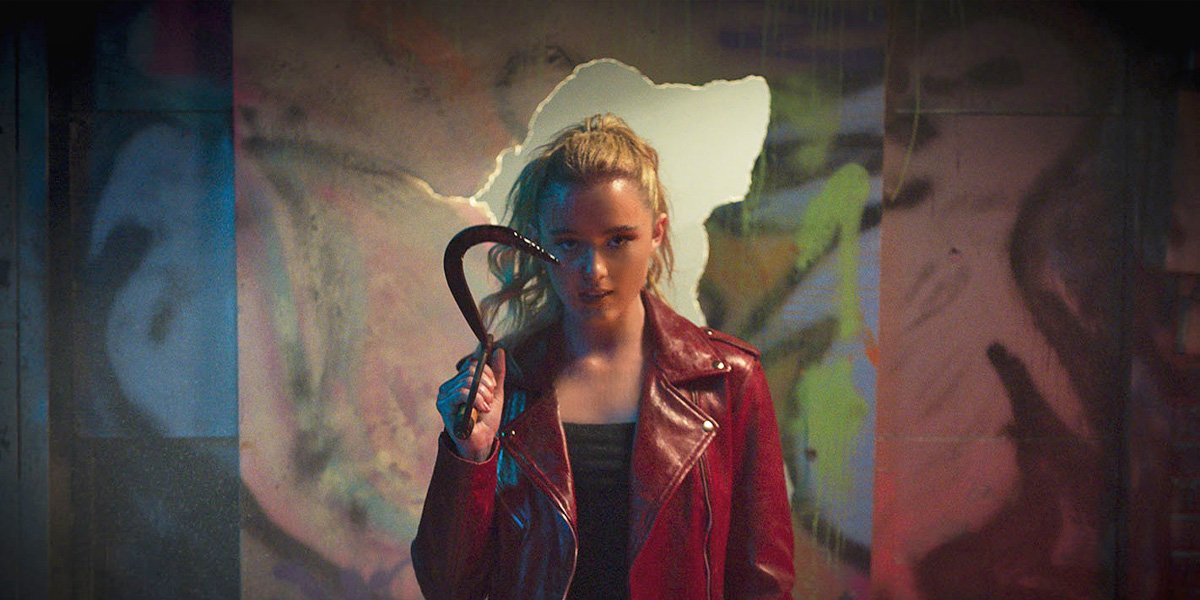 When a legendary serial killer returns to town to claim a few more victims, a mysterious ancient dagger causes him to switch places with a 17-year-old high school girl, and they have 24 hours to switch places again or else the change becomes permanent. That's the premise behind Christopher Landon's Freaky, as the writer-director continues to take typical horror movie tropes and put interesting spins on them. In this body-swap slasher film, he delivers one of the most fun and fresh takes on the genre in recent years while also providing plenty of gory violence and memorable moments that make this a must-add to your Halloween season watchlist.
Not only do we get Vince Vaughn in one of his most enjoyable roles in years, but it is also another chance to jump on the Kathryn Newton bandwagon, if you haven't done so already. The way both performers were able to transform and tackle playing each of the different characters they had to play in this film — both in their speech patterns and their body language — was something not every performer could have pulled off as well as these two did. It's a real shame this didn't get a more normal theatrical or streaming release a year ago, because it could have been a massive hit, but this year you should absolutely take the chance to check it out if you haven't done so yet.
---
GINGER SNAPS
Director: John Fawcett
Year: 2000
Cast: Emily Perkins, Katharine Isabelle, Kris Lemche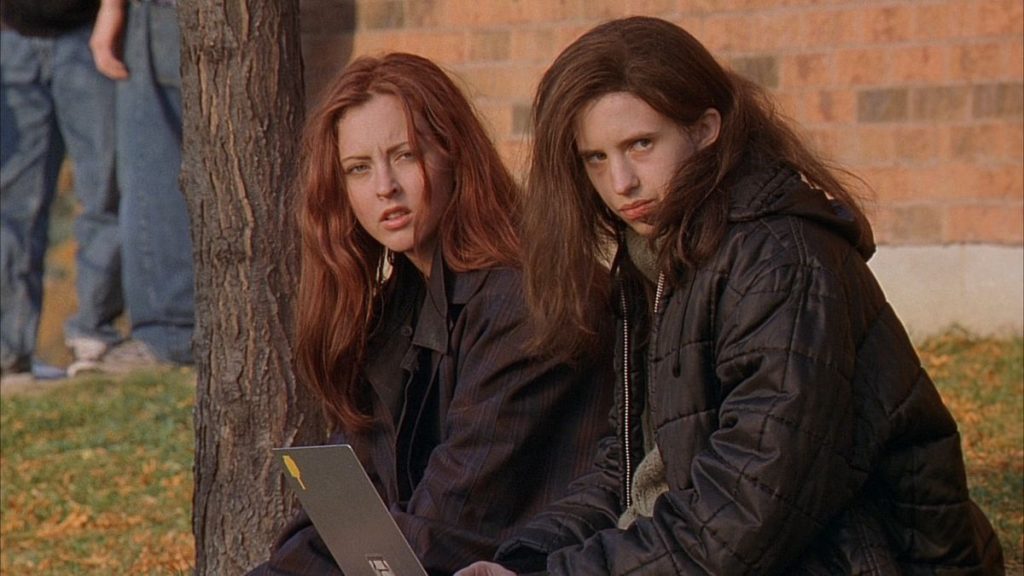 Ginger Snaps is now that film I recommend to anyone in need of a horror to watch. It's fun, quirky, and gruesome. Driven by two female leads, Brigitte (Emily Perkins) and Ginger (Katharine Isabelle), this 90's creature feature doesn't shy away from turbulent twists and turns. During Ginger's first period, she is bitten by a ravenous animal. Brigitte must do all in her power to try and save Ginger before it is too late, as all is not what it seems in the small town of Bailey Downs. We all love watching high school dramas, but this is one with a surprising turn of events.
Rooted in sisterhood and friendship, this coming of age horror identifies the struggles of entering womanhood. John Fawcett's directing is unmatched, creating a constant eerie feeling. Low-lighting and violence around every corner add to build tension, making it a perfect late night watch. One of the best films to come out of Canada! There won't be a moment when you aren't entertained. Be prepared for Katharine Isabelle to be your new girl crush (if she isn't already). And if you find yourself wanting more, Ginger and Brigitte return in two other sequels. Ginger Snaps is everything you need to keep you occupied this Halloween.
---
HALLOWEEN (2007)
Director: Rob Zombie
Writers: Rob Zombie, John Carpenter & Debra Hill
Year: 2007
Cast: Malcolm McDowell, Scout Taylor-Compton, Tyler Mane
Read Also: All Halloween Films Ranked From Worst to Best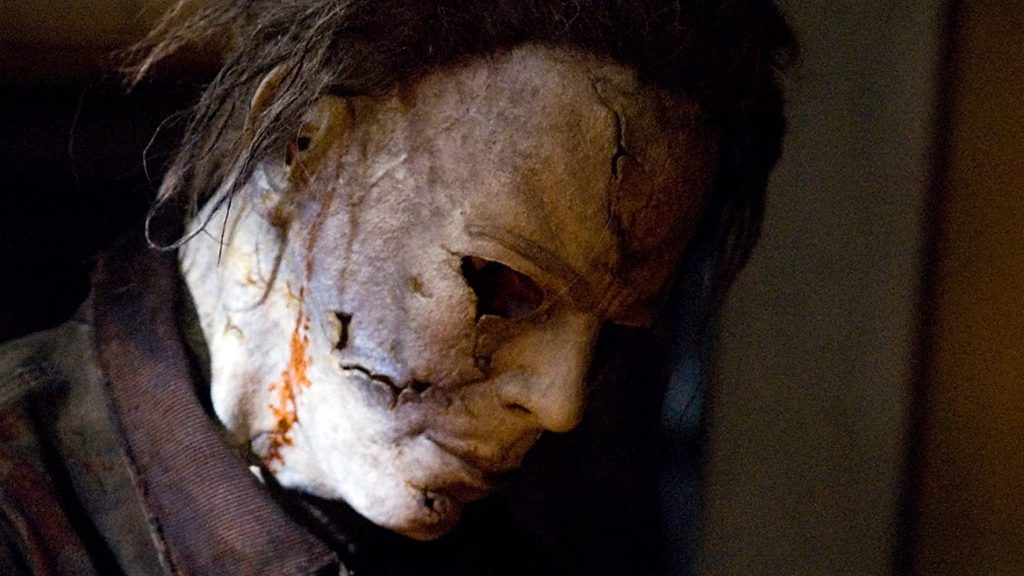 Perhaps somewhat unpopular due to its radically original interpretation of Carpenter's beloved classic, Rob Zombie's Halloween is a beast of a movie with a laser-focused intent on proving the true terror of its opening quote: "The darkest souls are not those which choose to exist within the hell of the abyss, but those which choose to break free from the abyss and move silently among us." Rather than presenting the film from the perspective of the victims, Michael Myers himself is made the main character, as we follow his transformation from a child teetering on the tipping point of psychopathy into the unfeeling murderous monster we've come to fear.
Rob Zombie is less interested in the immediate horror of each kill and the tension surrounding the always-impending danger, and more about the terrifyingly inhuman psyche of the infamous slasher. He's a Boogeyman to the town he terrorizes, but he's also a Boogeyman to himself. The mask becomes more than just iconography, it's a deeply rooted psychological symbol of Michael Myers' bestial nature. He is as brutal as he is a clumsy and inefficient killer, almost barely interested in the killing or the chase, just doing it for incomprehensible, animalistic intent. He's completely uncalculated; he is not in control of himself, and perhaps not even aware of his self, and that's a lot more terrifying than a serial killer. He isn't a scary human being; he is the essence of evil.
---
HALLOWEEN (2018)
Director: David Gordon Green
Writers: David Gordon Green, Jeff Fradley & Danny McBride
Year: 2018
Cast: Jamie Lee Curtis,
Read Also: All Halloween Films Ranked From Worst to Best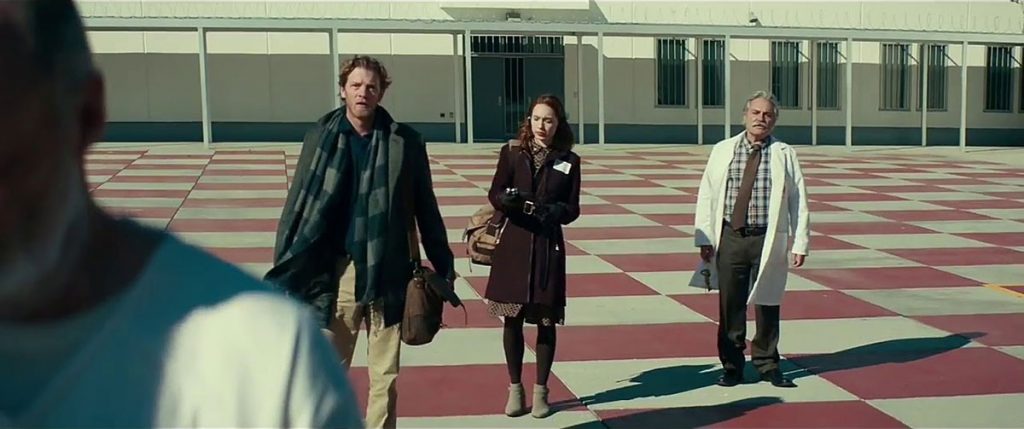 If you're not familiar with the Halloween franchise, you're not alone. It wasn't until earlier this year that I approached the saga for the first time, knowing that David Gordon Green's Halloween Kills was about to be released. Of course, I started with John Carpenter's 1978 classic, the film that started it all and revolutionised the horror genre, introducing us to one of the most frightening serial killers in horror history. Part of the genius of Carpenter's Halloween is that it takes something as simple as an escaped patient of a mental institution who buys a white, blank mask from a hardware store to create Michael Myers, a character who immediately becomes the essence of evil. Watching the many films in the franchise, it's hard not to find this puzzling, emotionless character who cannot be killed a mystery, and not to get invested in his storyline, also thanks to the film's irresistible score and the filmmakers' ability to create suspense and tension.
But it wasn't until I watched Halloween (2018) that I found myself mesmerised by the events unfolding on the screen. The first chapter of David Gordon Green's Halloween trilogy is one of those films that instantly grab your attention, its first four minutes consisting of an incredibly well-crafted opening scene that is reminiscent of Silence of the Lambs while also conveying all the tension and high stakes of a great western movie. We're shown two true-crime podcasters who visit Michael Myers in prison: the meeting takes place in a yard with a highly symbolic red and white checkerboard floor, and Michael stands, facing the other side, on one of its squares, as the self-defined "award-winning investigative journalists" do the worst thing anyone could possibly have done – bring the serial killer his beloved mask. The tension grows and the other inmates begin to go nuts, but Michael stands silent and still, until we hear the familiar notes of the film's score and the opening title sequence begins, preparing us for what's to come. Which is quite a lot.
Set forty years after Michael's first attack, the film focuses on three generations of women – Laurie Strode (Jamie Lee Curtis), her daughter, and her granddaughter – and it is a thoroughly surprising journey that gives us plenty of scares but also doesn't forget about the moments of humanity, showing us just how much Myers' presence in their lives has profoundly affected them all. Starring a superb Jamie Lee Curtis, the film is both a clever examination of trauma and a captivating, highly entertaining slasher movie. Only Halloween Ends will tell where Gordon Green's trilogy is headed, but Halloween (2018) remains a meaningful, well-crafted film that is bound to delight both newcomers and fans of the franchise.
---
HEREDITARY
Director: Ari Aster
Year: 2018
Cast: Toni Collette, Alex Wolff, Milly Shapiro
Read also: Here's why Hereditary is already on its way to classic horror status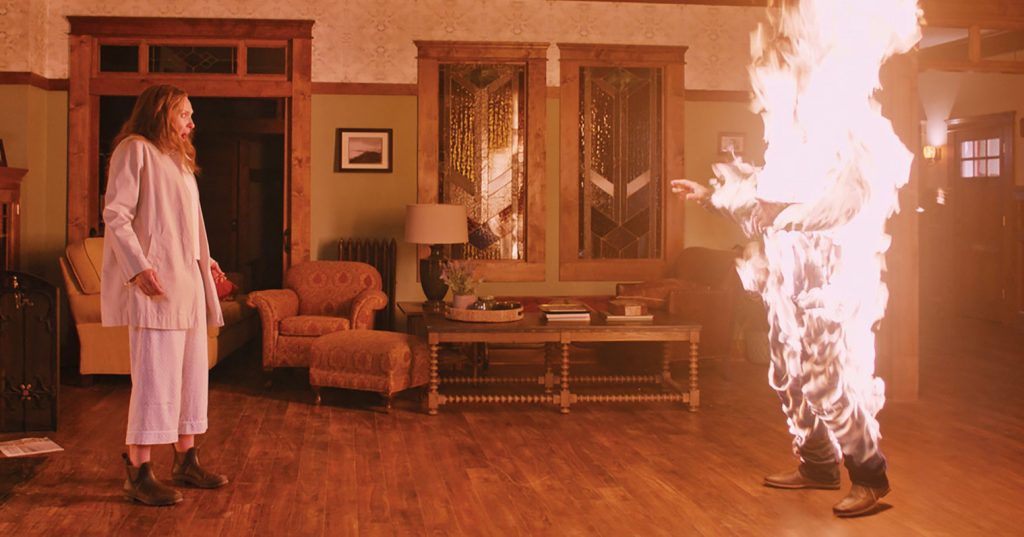 There are very few horror films out there that still shake me to my core like Ari Aster's directorial debut Hereditary, the haunting tale of one ordinary family who fight to escape the grasp of an unrelenting supernatural curse. Here, Aster expertly brings into question what exactly it is that makes a horror movie scary – it's not the violence or the jumpscares (though it has its fair share of those), but rather it's the thought that what we're seeing may actually be real. He capitalises on this concept, filling his film with intricate backstory and connections to the real world, establishing normality just so he can later disturb it, and bringing the seemingly unnatural into the domestic home. The characters are no more noteworthy than your own neighbours, and that's exactly what makes Hereditary such a psychologically challenging watch.
It's hard to talk about Hereditary without also touching on Toni Collette's astoundingly disturbing performance as the family's troubled matriarch Annie. She perfectly captures the feeling of hopeless panic that comes alongside these characters' situation, drawing the audience into their world and allowing us to connect to the film through her relatable and personal performance. This all comes together to create a film that is just as captivating as it is sickening, and one that will stay with you long after those credits roll.
---
INTERVIEW WITH THE VAMPIRE
Director: Neil Jordan
Year: 1994
Cast: Brad Pitt, Tom Cruise, Kirsten Dunst, Antonio Banderas, Christian Slater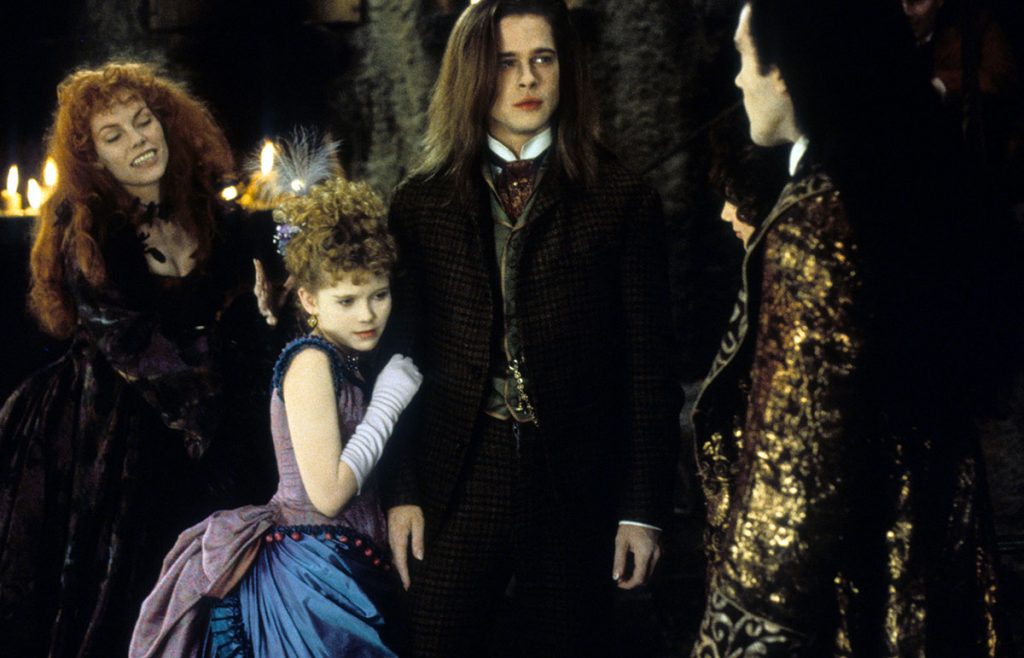 Hollywood gifted us with countless vampire books adapted into movies and tv-series but, more often than not, the essence of each story and each character got lost, changed, or, at best, diluted. Under Neil Jordan's direction, Interview with the Vampire manages to bring justice to Anne Rice's pages, giving fans of the book all over the world a truly luscious experience that is also faithful to the source material. The story is set in modern-day San Francisco, where journalist Daniel Molloy (Christian Slater, Doctor Death) interviews a mysterious man claiming to be a 200-year-old vampire: Louis De Point Du Lac (Brad Pitt, Seven). Louis' story begins in New Orleans in the late 1700s, when he meets ferocious vampire Lestat (Tom Cruise, Mission: Impossible), following the death of his wife that left him grief stricken.
While considered an improbable casting choice at the time, Tom Cruise surprised the audience and the fans of the book series with his portrayal of Lestat, capturing the character's essence, his power and charisma much to Anne Rice's shock and enthusiasm. At the same time, Brad Pitt's alleged reticence in taking part in the movie translated into Louis' melancholy quite perfectly, infusing his role with the right amount of obnoxiousness and gloom. The main cast also includes a very young Kirsten Dunst (The Virgin Suicides) in her breakthrough role of child vampire Claudia.

The movie's strength comes from the way it avoids 'vampire movies clichés' and doesn't portray life as a vampire in the usual glamourous way, but by showing the cruel and sad nature of it. Though we cannot help but fear Lestat, at the same time, we feel compassion for Louis and Claudia, as they tragically convey the harshness that comes from defying physical impermanence and the never-ending quest for true love and companionship. Interview with the Vampire is a must-see not only for all Anne Rice's fans, but for anyone who is looking for a grown-up vampiric thrill this Halloween.
---
IT FOLLOWS
Writer & director: David Robert Mitchell
Year: 2018
Cast: Maika Monroe, Keil Gilchrist, Olivia Luccardi
Full review: It Follows Film Review: Modern Low-Budget Horror At Its Best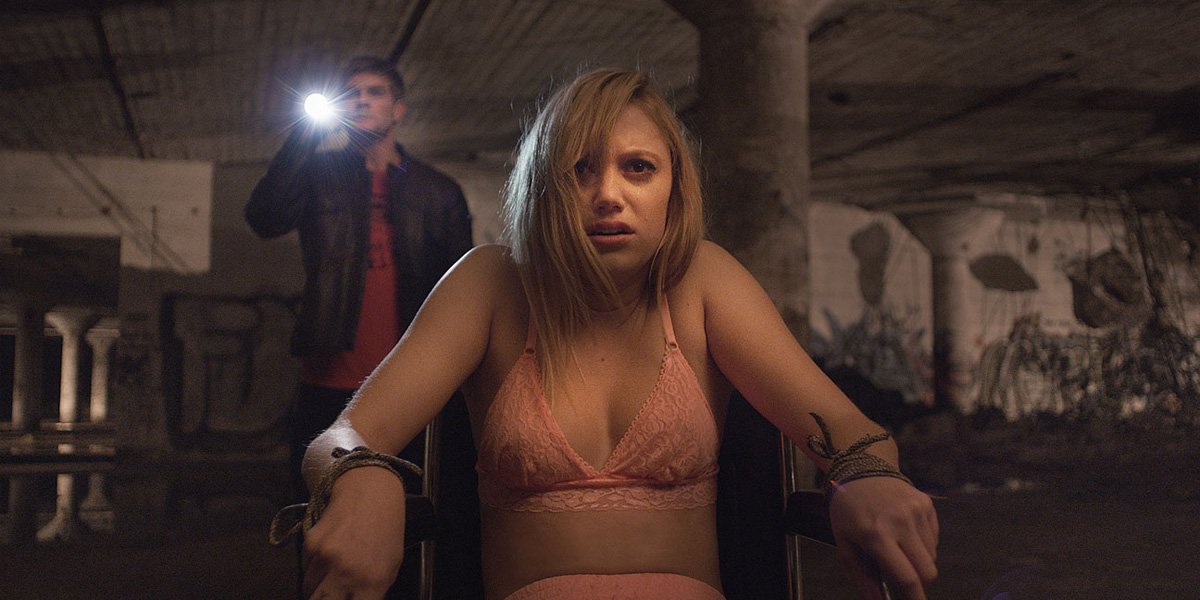 The best horror movies use more than mere monsters to scare us – they tap into a human's primal fears, preying on our psyche and exploiting our innermost vulnerabilities. Case in point, Halloween plays on our modern "Boogeyman" mythology, A Nightmare on Elm Street explores the eeriness behind our psychological exposure when we sleep, and so on and so forth. For It Follows, it's all about sex. Everyone's heard the classic horror rule (one Scream even satirized 25 years ago) that, if someone has sex, they're knocking on death's door. However, It Follows makes this trope more literal than it's ever been before. In this spooky story, Maika Monroe's (The Guest, Independence Day: Resurgence) Jay finds herself facing the STD from Hell as, after a sexual encounter with her shifty boyfriend, she's pursued by a supernatural entity who will kill her unless she sleeps with someone else and puts them in the entity's crosshairs instead.
And yet, if it catches and slaughters the poor soul who Jay passes the spirit onto, it'll come after her all over again – and everyone else in this chain of promiscuous college students. Writer-director David Robert Mitchell (Under the Silver Lake) wisely avoids making the movie a plea for abstinence with his sharp handling of the subject matter (as sex acts as an event that both brings danger into Jay's life and delivers her from this evil) and his daring direction – enhanced by Disasterpeace's supremely suspenseful score – assures that the film is a satisfying fright fest first and foremost as well. A timeless tale that's simultaneously thrilling and thought-provoking.
---
THE LAIR OF THE WHITE WORM
Director: Ken Russell
Year: 1988
Cast: Hugh Grant, Amanda Donohoe, Catherine Oxenberg, Peter Capaldi, Sammi Davis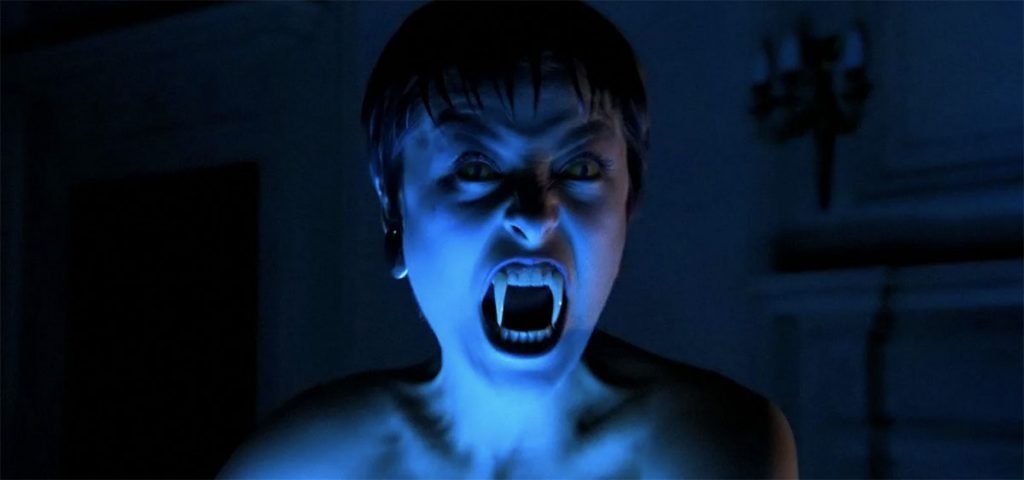 There's something particularly charming about horror films that don't take themselves so seriously and revel with fiendish delight at the terrifying images that unfold onscreen. One such film that comes to mind is The Lair of the White Worm, the beautifully deranged horror flick from British provocateur Ken Russell. Loosely adapted from a Bram Stoker novel of the same name and taking inspiration from the folk legend of the Lambton Worm, Russell's film tells the story of pagan cult sacrifices and a giant snake haunting a quiet village in the foggy English countryside.
Not a film for the faint of heart, The Lair of the White Worm plays its campy thrills and chills with delirious panache and a devilish sense of humor. It's quite an overwhelming watch, with its visceral color palette and psychedelic dream sequences that burst with an intense psychosexual energy. Also memorable is its brilliant cast, which features turns from familiar faces like a young Peter Capaldi and Hugh Grant. However, the real star of the show is Amanda Donohoe as the villainous Lady Sylvia Marsh, whose seductive, sinister screen presence is electrifying as she lures unassuming virgins to their deaths and chases Peter Capaldi through a mansion adorned in blue body paint and a pair of sharp fangs. Best enjoyed on a chilly fall night, The Lair of the White Worm pairs well with Russell's other hysterical horror creation Gothic for a spooky and kinky double feature.
---
PHENOMENA
Director: Dario Argento
Year: 1988
Cast: Jennifer Connelly, Donald Pleasence, Daria Nicolodi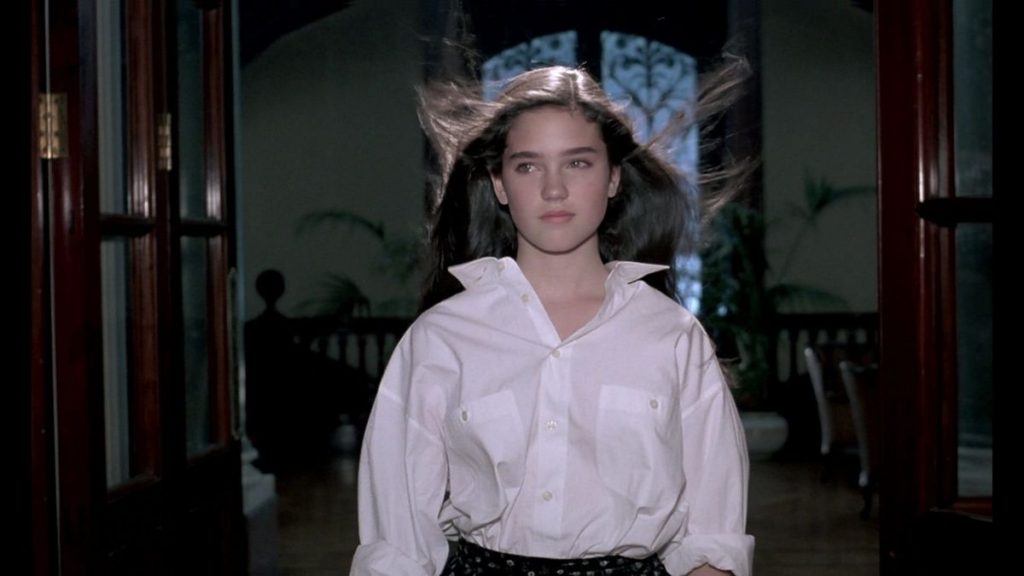 Phenomena is phenomenal. Despite the naff dialogue, awful acting (not helped by messy dubbing, depending on the version you watch) and general clumsiness, it's an enjoyable piece of fantasy horror from giallo master Dario Argento. Like Suspiria, it's one of his more fantastical works, and has perhaps one of the silliest film premises ever: a teenage girl (Jennifer Connelly, pre-Labyrinth) attempts to solve a string of murders in the Swiss mountains, using the help of insects (who are, for some reason, physically attracted to her). Meanwhile, Donald Pleasence is a disabled scientist who is friends with a precocious chimpanzee, and Daria Nicolodi plays a deranged, cruel mother whose hidden-away son is the source of much intrigue. There are so many brilliant, shocking surprises that I would be loath to spoil anything for you.
With a wonderful score by Goblin, a likeable lead and some of the most thrilling, intense final 20-25 minutes ever put to film, Phenomena is more than the sum of its parts, largely due to its brilliant framing as a nightmare, and a perfect blend of striking visuals and carefully-cultivated sound design. The plot is really crazy, but I don't care; it's unrepentantly silly entertainment that is scary, fun, and wrapped up satisfyingly. You won't care about the weak technical aspects, as the film is a gas. While films like Profondo Rosso, Suspiria and Tenebrae have a method to their madness, Phenomena sees Argento throwing handfuls of darts at a board – thankfully, most of them stick, and the ones that fall still have an endearing charm.
---
READY OR NOT
Directors: Matt Bettinelli-Olpin & Tyler Gillett
Writers: Guy Busick & R. Christopher Murphy
Year: 2019
Cast: Samara Weaving, Adam Brody, Mark O'Brien, Henry Czerny, Andie MacDowell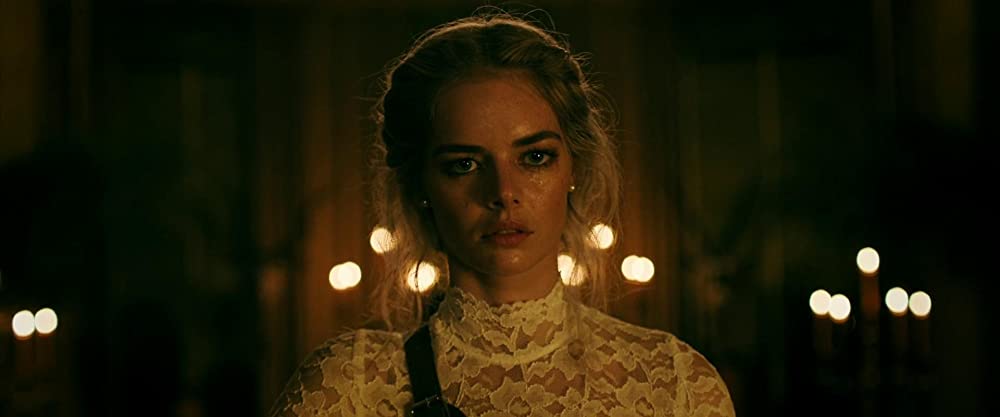 If you're anything like me, your ideal horror movie is somewhere in the slasher/thriller range, with some comedy thrown in from time to time. The jump scare section of horror may still reign supreme, but one film has managed to become my favorite horror movie that isn't Scream (1996) or directed by Jordan Peele. What's crazy is that I only watched it because one of my favorite actresses, Melanie Scrofano (of Syfy's Wynonna Earp) played a supporting role.
Directed by Matt Bettinelli-Olpin and Tyler Gillett, Ready or Not strikes a near perfect balance between being a slasher, mystery, and a comedy. When Grace (the magnificent Samara Weaving) marries into the wealthy Le Domas family, she finds herself forced to play a deadly game on her wedding night. It's scary and intense, but Ready or Not also manages to be playful, with a number of comedic moments. The story's twists subvert expectations in a Wes Craven-like way. All the pieces, from the direction of Bettinelli-Olpin and Gillett to the supporting cast (including the absolutely hilarious Scrofano as Emilie Le Domas), play their roles perfectly, and never try to outshine each other. At the center of the film is Weaving, who portrays one of the most epic final girls in recent horror history. Grace is so charming, easy to root for, and definitely not your typical damsel in distress. Ready or Not may revolve around a game, but it's certainly one worth playing if you need something to watch this Halloween.
---
TETSUO: THE IRON MAN
Director: Shinya Tsukamoto
Year: 1989
Cast: Tomorowo Taguchi, Kei Fujiwara, Shinya Tsukamoto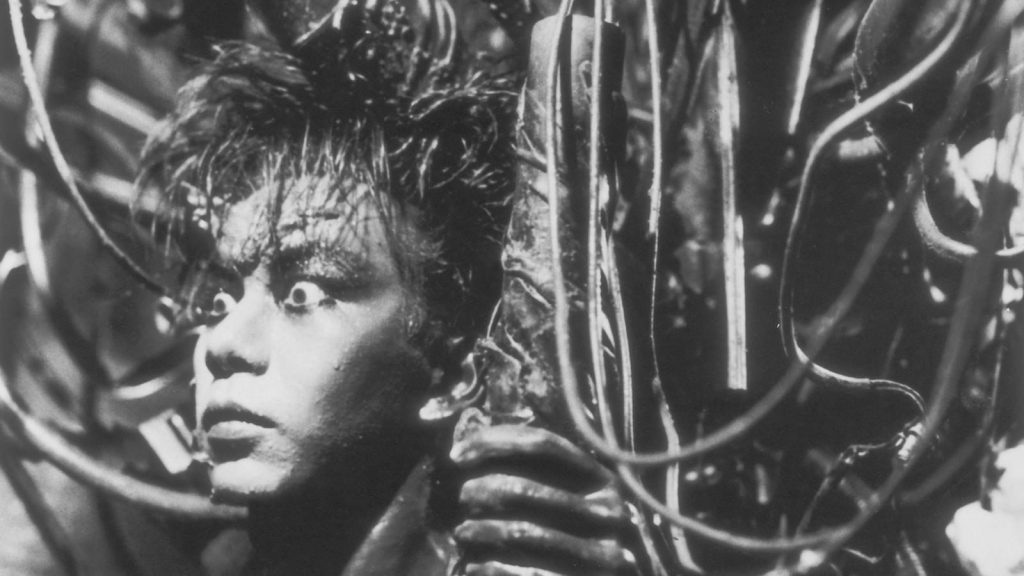 Prepare yourself for a heavy metal nightmare. Tetsuo: The Iron Man, the feature-length debut from Japanese independent legend Shinya Tsukamoto is not your typical horror film. While other scary movies might surprise us with jump scares and frighten us with eerie stillness, Tetsuo: The Iron Man is a chaotic, abrasive assault on the senses. Backed by a pulsing industrial soundtrack courtesy of Chu Ishikawa, the film launches the viewer into its frenzied world of metal fetishism, murder, and global domination. Tsukamoto's direction breathlessly depicts the twisted, shocking events on screen with gleeful abandon, relying heavily on untamed handheld camerawork, lofi black and white images, and abstract editing. To describe the narrative of Tetsuo is to miss the point. It is a film to witness, a singular experience in horror that aims not just to convey a story but to submerge the viewer into 67 minutes of visceral depravity. This Halloween, for anyone curious about what extremities lurk in the forbidden corners of world cinema, seek out and submit yourself to Tetsuo: The Iron Man. 
---
THE WITCH
Director: Robert Eggers
Year: 2015
Cast: Anya Taylor-Joy, Ralph Ineson, Kate Dickie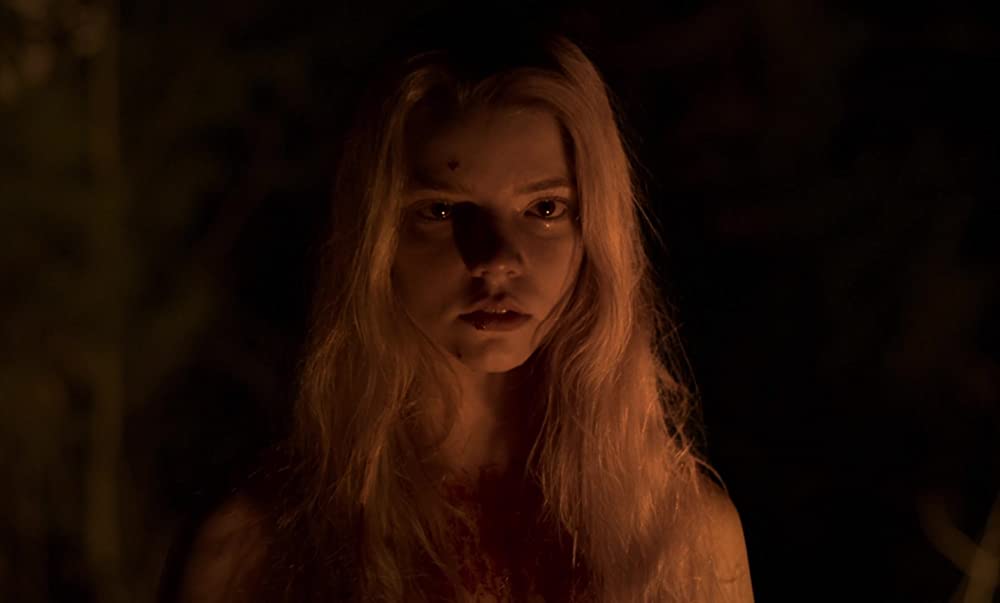 Eschewing jump scares for slow-building dread, Robert Eggers' The Witch – stylised as 'The VVitch' – is an incredibly self-assured debut film; a non-traditional horror that seeks to haunt rather than frighten, and its oppressive, atmospheric stylings would certainly make for a departure from typical slasher fare this Halloween. Set in 1600s New England, The Witch sees William (Ralph Ineson) and his family ostracised from their Puritan village and forced to forge a life on a desolate farm on the edge of the woods. But as tragedies begin to befall them, they turn on each other in paranoia, fear and religious fervour.
Right from the off, the audience is privy to the fact that there genuinely is a witch hiding in the woods, but Eggers intriguingly keeps his characters in the dark. The result is a tense, creeping sense of unease as the family descend into the hysteria of the truly devout and the camera pans ominously towards the tree line. It's 90 minutes of waiting for the other shoe to drop, for the crescendo of Mark Korven's tremendous score to signal the shock that surely must be coming. But Eggers is keen to wrong-foot his audience, rather than scare them silly. It's a disturbing film that gets under the skin, and with a fully committed cast and tremendous cinematography, it certainly makes an impression, signalling exciting things to come from the filmmaker. It won't be for everyone, but will put the fear of God in some.