For Night Will Come: Venice Film Review

For Night Will Come (En Attendant La Nuit) (Eliane Antoinette & Reboot Films)
Céline Rouzet's For Night Will Come (En Attendant La Nuit) is a tense, atmospheric and emotionally raw journey through the horrors of growing up.
---

For Night Will Come (En Attendant La Nuit) understands the horrors of puberty. Those awkward, lonely moments when you're not sure what's happening to you and the world feels like it's out to get you. It's a film that flirts with horror, but avoids outright scares in place of a slower, uneasy tension that's really atmospheric. It works thematically with the story Rouzet and screenwriting partner William Martin have produced, one that poignantly explores what it's like to be different.
While the Feral family are doing their best to look normal in their new neighbourhood, they are in fact hiding a dark secret. Eldest son Philémon (Mathias Legout Hammond) needs to consume blood to survive, which his mother Laurence (Élodie Bouchez) steals from the donation centre she works in. But when he meets Camila (Céleste Brunnquell), and she seems to return his interest, he finds his thirst growing more intense and it soon becomes impossible to hide his difference.
The tribulations of our teenage years are not uncommon ground for the horror genre, which often likes to showcase the process of growing up through a supernatural lens. For Night Will Come is directly inspired by the director's own experiences, and Rouzet's film understands how scary being unable to conform to what is seen as 'normal' can be. Philémon is tortured without being clichéd, a young man who wants to fit in but the darkness inside him won't let him. The love and understanding of his family are no longer enough, especially when the world outside rejects him so, and the film delicately and sensitively portrays just how terrifying a notion that is.
Philémon craves more than what his mother can provide for him. He is allured by the temptation of a romance with Camila, but wary of the part of him he doesn't understand. It creates such effective atmosphere, as the family dynamics grow fraught and Philémon starts acting out. His mother is desperate to protect him, having fed him her blood since the moment of his birth, and Bouchez's pain as her efforts grow more and more in vain feels raw and poignant, becoming one of the film's strongest emotional tethers.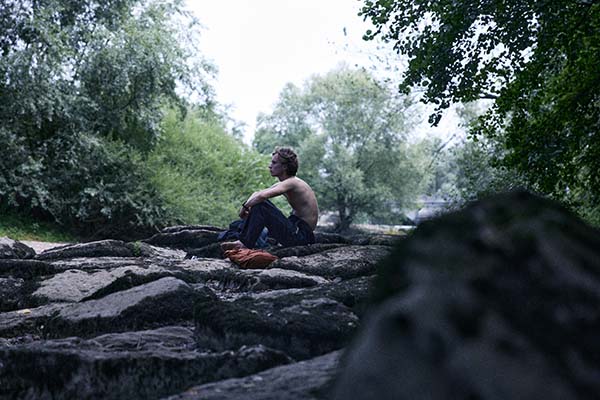 As Philémon, Hammond is really arresting. His hopeful attempts to manage longer and longer spells in the sun, his dejected acceptance of the mockery from the local teens, and the frustration when his nature grows more and more difficult to control are all clearly evident in Hammond's expressive face. Rouzet understands how important the emotional aspect of the film is, especially as it avoids relying on the more obvious horror tropes, and so keeps things tight and focused, building the tensions slowly and effectively.
See Also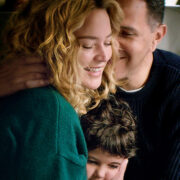 The love story between the young couple is tender and genuine in the moments they have together, but it does feel like merely a catalyst for Philémon's relationship with himself to develop, because the familial dynamic is the draw here. He's becoming dangerous and a liability, but this parents will never see him as anything less than their son. The final act is frenetic and a little rushed, but manages to avoid losing its tension. And while some may find the ending a little bleak, it feels in keeping with the atmosphere Rouzet has cultivated throughout the entire film.
For Night Will Come is a poignant rumination of the horrors of adolescence, with a dark twist on the difficulties of trying to fit in. With good performances, delicate direction from Rouzet, and effective atmosphere and uneasiness, it's a suitably tense trip down memory lane.
---
For Night Will Come (En Attendant La Nuit) premiered at the 2023 Venice Film Festival on September 6, 2023. Read our list of films to watch at the 2023 Venice Film Festival and discover the 2023 Venice Immersive Lineup!