Fairyland: Film Review (Sundance London)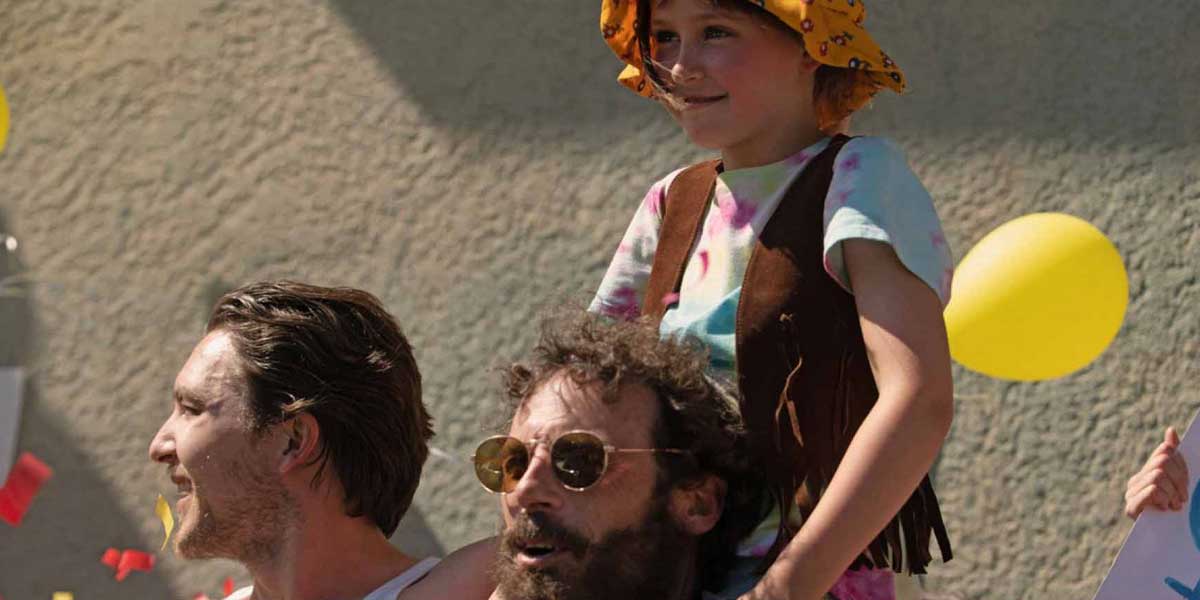 (Sundance Institute | photo by Tobin Yelland)
Fairyland is an interesting drama about queer fatherhood in '70s and '80s San Francisco that works because of Emilia Jones and Scoot McNairy.
---

As recent decisions in the US Supreme Court prove, there has always been a struggle for LGBTQ+ equal rights. Therefore, it feels fitting that photographer-turned-filmmaker Andrew Durham's Fairyland, a drama set in San Francisco's queer community in the 1970s and 1980s, is here at Sundance London this week. Based on Alysia Abbott's 2013 book 'Fairyland: A Memoir of My Father', it is the latest project from the Coppola family's production company American Zoetrope, with Sofia Coppola producing. She was going to co-write the script at one point with Durham. Instead, she allowed him full reign on a drama encompassing the AIDS epidemic and queer fatherhood.
We start in 1974 when five-year-old Alysia (Nessa Dougherty) overhears the news that her mother has died in a car accident. Later, she relocates with her bisexual, Bohemian father Steve (Scoot McNairy) to San Francisco, to the disapproval of Steve's more traditional mother-in-law Munca (Geena Davis). There, they move into a shared living space (Steve insists it's not a commune) and meet a colourful group of roommates. They include Paulette (Maria Bakalova), the genderqueer Johnny (Ryan Thurston) and the guitar-strumming couch surfer Eddie Body (Cody Fern). Alysia and Steve both take a shine to him, though it isn't long before Eddie's secret life – and wife – in Jackson is revealed.
Fast-forward to the '80s and a teenage Alysia (now played by CODA's Emilia Jones) is into Depeche Mode and the New Wave movement. Elsewhere, Steve is a published poet yet at his book launch, Alysia's pride turns to simmering rage when he recounts personal details about her mother. Eventually, she grows up, goes to college at NYU and spends a year in France. But all roads lead home. Especially when the devastating AIDS crisis begins and Steve is diagnosed with the illness. Alysia soon puts her studies on hold to care for her ailing father, offering them a chance at reconciliation.
In Fairyland, Steve and Alyssa's unusual family arrangement is given life by the figures and events they interact with in San Fran. After all, this is the era of Harvey Milk and the Anita Bryant boycott. A time when pride marches were part of Gay Freedom Day (it was renamed in the 1980s, as one scene reveals). A time when Proposition 6 threatened to ban gay and lesbian teachers from Californian schools (the British equivalent of this was Section 28, as covered in Georgia Oakley's much better Blue Jean). Then in the '80s, homophobia in the US would rise, as shown in the indifferent response to a health crisis. Durham covers all these moments, though not to an equal standing.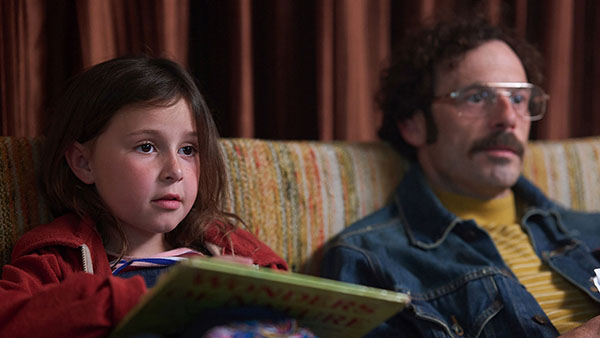 DP Greta Zozula provides a rustic style to the film. There is a grainy, Super 8 style to scenes set in the 1970s, and even in the following decade, locations are full of chiaroscuro shadows. Furthermore, Zozula makes sure to shoot this strange, shadowy new world through the young Alysia's eyes, discovering some of these things for the first time alongside her. When Steve and Eddie are at Golden Gate Park, we see them as Alysia sees them, catching brief bits of conversation from afar. When we first meet Paulette, we see her from low angles. And in the very first scene, we and Alysia find out about her mother's death in real time.
Not too long after settling down, Steve brings home a string of male lovers whilst instructing his daughter on how to get the bus home alone. "I'm teaching you independence," he says to her at one point. But how much is too much independence? Steve can be neglectful, sometimes carried away by his writing and activism, yet he is always loving and sincere. Moreover, he is trying to cope with being a single parent and the sudden change of losing his wife. Later in life, he is more honest about his parenting failures and admits he tried not to be like how his parents raised him.
Meanwhile, Alysia's acceptance is tested as a teenager by the growing homophobia (the jokes from her best friends are only the tip of the iceberg) and the typical adolescent frustration towards her father. It helps that Jones is such a natural performer, continuing her brilliant work from CODA with a believable performance that conveys this tension pretty well. McNairy also gives an engrossingly sensitive turn.
See Also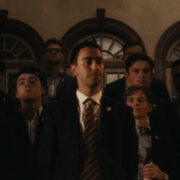 My main complaint about Fairyland is that it bounces around too much. Parts of Durham's script could have been expanded upon with certain characters – Paulette, Charlie (one of Steve's many partners, played by Adam Lambert) – only having one or two scenes before disappearing. It may have been the intention to have them come and go throughout the different stages of Alysia's life. However, it feels more like the film not following things through. At least Paulette returns in the final part to give us a sense of how much the gay community changed between the decades. In fact, the film's handling of AIDS overall is subtle and thoughtful. The focal point of the epidemic in the '80s was the sense of loss – the newspaper obituaries that were filled with young faces – and that comes across.
Fairyland is a well-filmed and interesting drama that is free-spirited in its structure and content. More often than not, Durham's film works because of the terrific performances by Emilia Jones and Scoot McNairy. Their father-daughter dynamic is captivating and touching, even if it won't resonate for long. Plus, it gets the bittersweet landing right. And whilst it is mainly about single parenthood in '70s and '80s San Francisco and the impact of AIDS on the gay community, it also shows how a young woman was moulded by this unusual but special fairyland. A fairyland made by the people who were lost.
---
Fairyland was screened at the Sundance Film Festival London, taking place on 6-9 July at the Picturehouse Central in London.