Euphoria Season 2 Episode 1 Recap/Review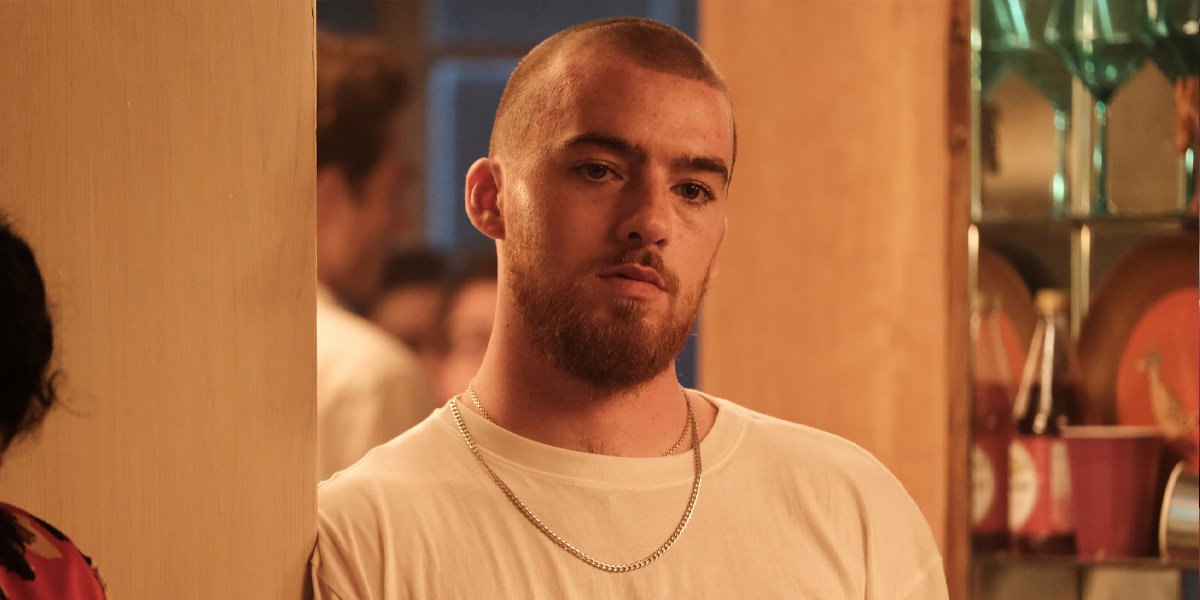 Angus Cloud in Euphoria (Eddy Chen/HBO)
Euphoria is back with season 2, episode 1, promising an electrifying new season, from Rue being held hostage by drug dealers to Cassie being stuck in a bathtub.
---
It's kind of hard to tell these days which shows will become instant hits, and which ones will go under the radar until they're cancelled by their networks due to low ratings. You'd think Netflix's Mindhunter, a show about FBI agents interviewing serial killers to solve open cases, would be a smash hit. Yet, it got cancelled after just two seasons, despite having a relatively significant following and big Hollywood names attached to it, such as David Fincher as an executive producer. Euphoria, on the other hand, took the world by storm when it premiered back on June 16, 2019, and almost immediately became one of those rare shows that went viral on all social media platforms. Starring Zendaya (Dune, Spider-Man: No Way Home) as Rue, the series follows a group of high school students as they struggle dealing with drug addiction, sex, and violence, with Rue narrating each storyline. Every episode switches between different character perspectives, although Rue and the new girl in-town Jules (Hunter Schafer, Cuckoo), whom Rue becomes fixated with, remain the main focus of the series.
Like many other TV shows and films at the time, season two of Euphoria kept getting pushed back and delayed because of the Covid-19 pandemic, even though they were ready to go into production. It's been quite a long wait between seasons, but luckily showrunner Sam Levinson treated us with two-parter special episodes in late 2020, and early 2021, focusing on the aftermath of Rue and Jules' mental states after the season finale, filling the hole the show had left. Over two years later, the HBO hit series is finally back with season 2, episode 1, and so far it's everything you expected it to be, but slower.
Last time we saw Rue in her special episode 'Trouble Don't Last Always,' she spent Christmas at a diner with Ali (Colman Domingo, Candyman), her mentor figure, discussing how she willingly relapsed after being left by Jules at a train station. Season 2, episode 1, 'Trying to Get to Heaven Before They Close the Door,' opens with Rue retelling the backstory of everybody's favorite drug dealer, Fezco (Angus Cloud, North Hollywood), where we're shown why he and Ashtray (Javon Walton, Utopia) are so deep in the drug business. After being abandoned by their parents, we learn that they were raised by their grandmother, who taught them everything there is to know about dealing drugs, defending themselves, and how to survive this vile world. Even though you get the idea that she isn't the best role model a kid could ask for, Kathrine Narducci (The Irishman, Bad Education) does an amazing job at making such a troubled mother figure into a sort of likeable, badass douchebag. You're glued to the screen anytime she shares a scene with her grandkids.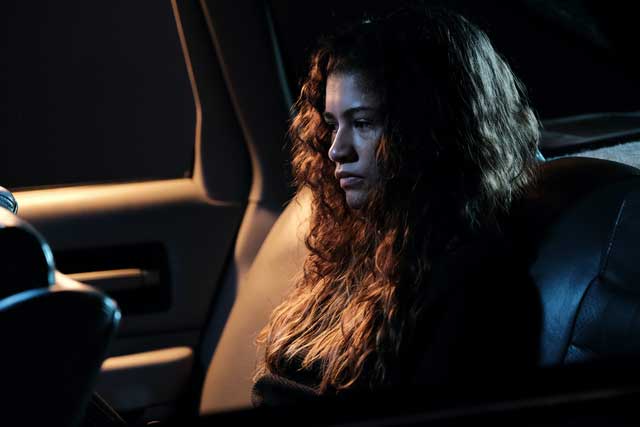 Something that makes the show standout is how it explores the mental state of our characters and why they are the way they are. Even if you don't like some of them, you understand where they are coming from. Nate (Jacob Elordi, The Kissing Booth), for example, is the psychopath that he is in season 1 because of the abusive relationship he has with his father, and how that trauma has shaped him into the monster he is today. As a result, it's only natural that somebody like Fez is the way that he is because he's been living that life of drugs since childhood. Deep down, he is a gentle person with a good heart, even if sometimes he does the wrong thing for the right reason, because it's the one thing he believes he'll ever be good at.
One of the best aspects of Euphoria is how well it handles its serious themes and violent situations with dark humor, and season 2 continues on that path. In no way should it be hilarious for us to see a group of characters being forced to get naked in front of drug dealers to prove they aren't wearing a wire on them, but somehow Sam Levinson makes these two different tones mesh together seemingly. The comedy comes from the characters and the way they react to the tricky scenarios they put themselves in, not because the script is forcing them to be funny. Zendaya proves once again why she won her Emmy for her work on the show, becoming the youngest actress to receive the prestigious award and only the second Black woman to ever do so. The way she goes from being scared as she's being held in the shower against her will to freaking out in excitement about what she just experienced with those same drug dealers that were abusing her is hysterical and could have easily come across as jarring, but she makes it work.
Like in the pilot episode, a lot of this episode takes place at a party, though you can immediately feel something has changed. In a way, our characters feel like they've grown up, yet haven't matured enough since the last time we saw them. After such a bombastic opening sequence with Fez's grandmother, and the nerve wracking scene at the drug dealer's house, you'd think this episode couldn't get any more crazy, but we were wrong. We reunite with fan-favorite Cassie (Sydney Sweeney, The White Lotus) as she's seen hooking up with Nate, her ex-boyfriend's best friend, and her best friend Maddy's (Alexa Demie, Mainstream) ex-boyfriend. Things escalate fairly quickly when Maddy almost catches them making out in the bathroom. Cassie is forced to hide in the bathtub, being stuck there for a couple of minutes waiting for Maddy to finish using the toilet. By some odd miracle, she isn't found, but this doesn't make things easy for her, as she feels guilty for what she is doing behind her friend's back. The level of tension you can feel throughout this storyline in the episode is so weirdly fascinating, because it shouldn't feel more dangerous than seeing Fez at gunpoint earlier in the episode, but somehow the stakes feel higher. Maybe it is because it's trying to capture that high school drama experience where small issues seem big, which in that case they did a great job at recreating here.
We cannot wait to see what else is in store for Cassie in the rest of the season, as Sweeney delivers such a great performance this early in the season where she has to walk a fine line between being charming and unlikeable. Sydney is a prime example of what a performer can do with their eyes, the way she's able to convey the terror she is feeling in the bathtub, afraid that her best friend will caught her, is so mezmerizing and frustrating to see onscreen. You can totally tell she is being manipulated by Nate to do what she did with him, so getting to see how this plays out in the long run will be interesting to follow.
Jules, on the other hand, seems to be avoiding Rue at the party after abandoning her, knowing very well what that would cause in Rue's mental health, while looking for her in order to confront her about what happened. Meanwhile, we are introduced to a new character named Elliot, played by musician Dominic Fike in his first acting gig, through Rue as he helps her to get high, even though she knows she shouldn't be doing that. What role will he play in Rue's life this season? It's yet to be seen, but this leads to a touching yet heartbreaking reunion between Jules and Rue where they get to express their feelings for one another and they reconcile. Maybe some will find this anticlimactic since this was the big cliffhanger of season one, but it's only fitting for this to be how the issue is resolved since nobody really breaks up in high school relationships.
See Also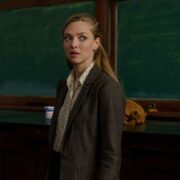 I do have to give a shoutout to Sam Levinson, again, and his crew of filmmakers for taking the risk of changing the visual style of Euphoria for season 2. With how popular the look of season 1 was, with these vibrant neon colors that gave an almost artsy vibe to the show, it would have been very easy to replicate it here. Instead, we get the next evolution of that as our characters evolve themselves. It still has the heart and soul of the series that everyone fell in love with in the first place, but it looks different and it feels different. Director of photography Marcell Rév describes how he was able to create a very in-the-moment visual look for season 1, and how he needed to change that for season 2 with an almost nostalgic feeling of high school memories. For this, Sam and Marcell asked Kodak if they could recreate Ektachrome for the production of the show, and the end result speaks for itself as we have a stunning episode that should be the envy of any big blockbuster TV show or film out there at the moment. I'm sure some critics will judge this as prioritizing style over substance, but in Euphoria's case its style is its substance.
Season 2's first episode does feel quite slow in comparison to last season, but I think this was done on purpose. Our characters are at a New Year's Eve party for the majority of the episode's runtime where everybody's eagerly waiting to welcome the new year. Most of us take a new year as an opportunity to do better, and that's no different here with our roster of characters. It almost feels like an invisible ticking bomb is in the air, like time is running out and something catastrophic is about to explode. The slower pace ends up serving the episode for the better, as it makes the previously mentioned storylines more intense and engaging, and makes for such a satisfying payoff.
The season 2 premiere goes out on a high note as Fez approaches Nate to talk about the New Year's party, proceeding in a fight between the two where Fez clearly has the upperhand on Nate, leaving him unconscious. How will this affect everybody's storylines in episodes to come? Who's to say. Perhaps Maddy will go back to his abuser since she clearly still has feelings for Nate. Maybe him being victimized the way he was here will make Cassie fall for Nate even harder, despite her knowing how much of an awful human being he was to her best friend, and she knows she'd be betraying Maddy's trust. Will this come back to hurt Fez in the possible future? Hopefully not, but Nate is known for holding on grudges and he's more than capable of ruining Fez's life if he wants to. One thing is sure, Fez did in this episode what every Euphoria fan has been wanting to do since the pilot aired over two years ago, make Nate pay for everything he's done. Nobody could have captured our reactions to this episode better than Rue's last line: "damn!"
---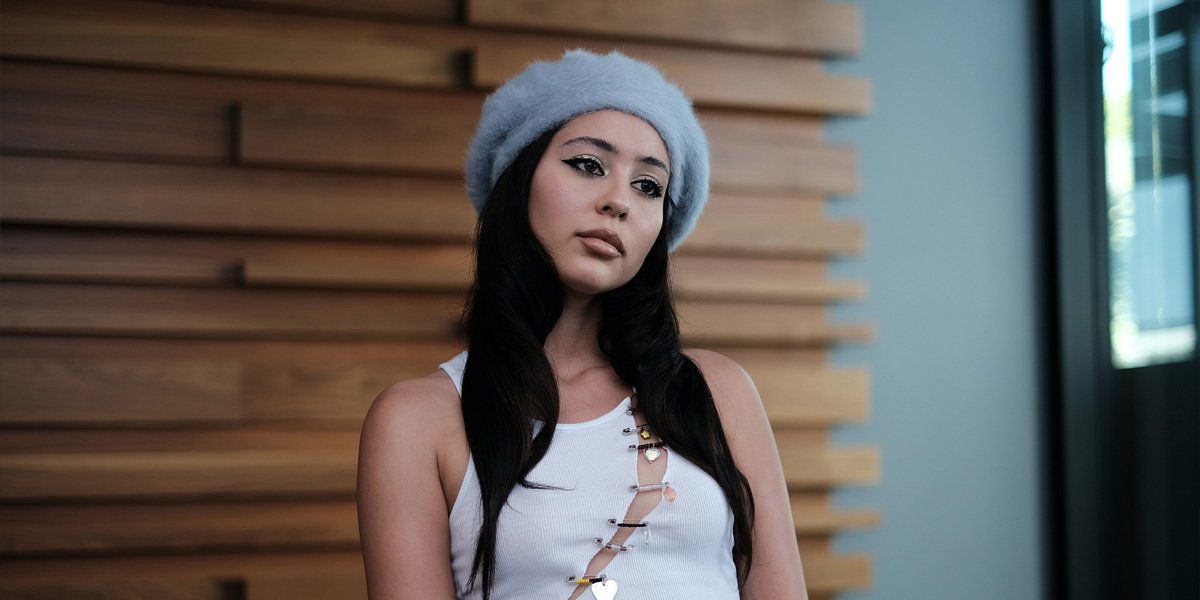 Euphoria 's Season 2 Episode 1, "Trying to Get to Heaven Before They Close the Door," is now available to watch on HBO Max.