Euphoria Season 2 Episode 2 Review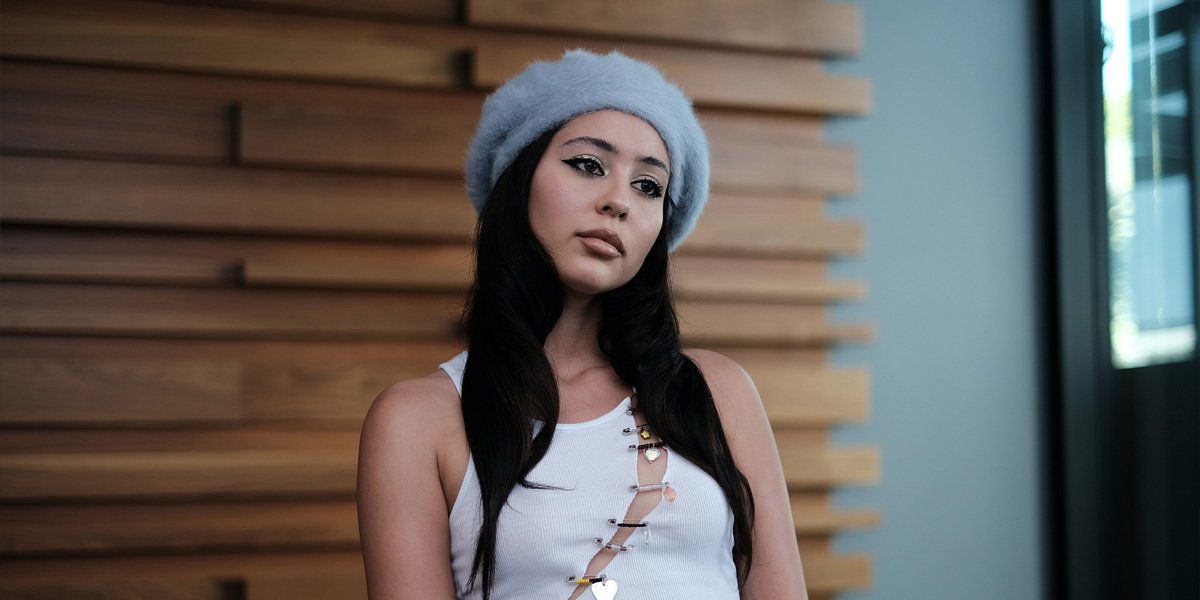 Alexa Demie in Euphoria (Eddy Chen/HBO )
Season 2 of Euphoria takes a step back with episode 2 to further develop our characters' needs and wants, as well as future conflicts.
---
Euphoria's season 2, episode 1 saw the reconciliation between Rue (Zendaya) and Jules (Hunter Schafer), while Cassie (Sydney Sweeney) made some questionable decisions during a New Year's Eve party, and a fight between Fezco (Angus Cloud) and Nate (Jacob Elordi) broke out. Episode 2, "Out of Touch," explores the repercussions of the events that went down at this party that had the entire internet raving about for the past week. In more ways than one, episode 2 does more to set up what's to come later in this season than episode 1 did. If the premiere felt like it gave us the opportunity to live in the moment with these characters and introduce new subplots, episode 2 jumps around between our entire roster of characters to show us what their current state of mind is and what they're after in season 2.
With Nate headed to the hospital after Fez almost beat him to death, episode 2 opens with Nate imagining a life, while being in a coma-like state, where he wished he would have met Cassie instead of Maddy (Alexa Demie) and they went off to have a healthy relationship culminating in them having a child together. It's definitely jarring seeing such a despicable character day-dreaming of a happy life with somebody whom he's clearly using to feed his own ego. As a viewer, we know Nate would eventually try to control Cassie's life, down-right to the way she dresses, just like he abused Maddy, if his fantasy were to become a reality. We get a small glimpse at what an actual relationship between these two would look like, as Nate tries to tell Cassie what she's allowed to text him and what she's not allowed to,  since he knows it could come back to bite him down the line. 
We've known since season 1 that Cassie is your typical "pick me" kind of girl, as her sister Lexie (Maude Apatow) points out in this episode. Despite this, you get a sense that she genuinely wants to do better and find somebody who truly appreciates her and loves her, which makes Cassie's motivations for liking Nate even more frustrating. You just know she's not going to find that with her. Whatever her current relationship status with Nate is, it won't end well, nor should it.
She knows exactly what sort of person he is, yet she's willingly walking into the lion's den. Not only that, but episode 2 also explores Maddy's interest in wanting to be romantically involved with Nate again, which would complicate things. She even admits to Jules over the phone that it wouldn't be a good idea after all the trauma she went through in season 1, trying to overcome the stockholm syndrome relationship she developed with Nate's abusive sensitivities. Unfortunately, she's certainly not done with her feelings towards him, no matter how hard we root for her to keep away from Nate as much as possible.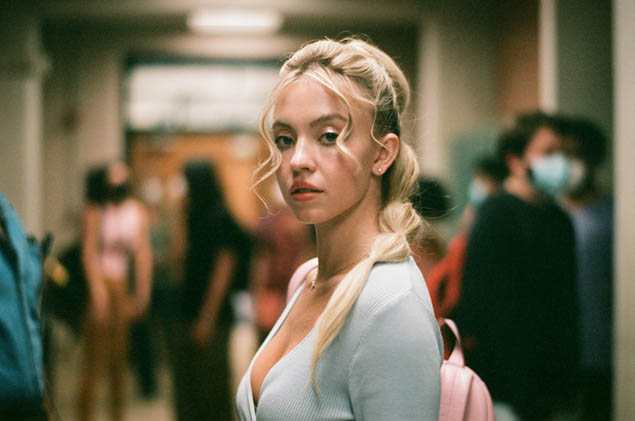 An unexpected storyline I didn't see coming, given the fact that there's little to no love between father and son, is how Cal (Eric Dane) actively tries to find the one responsible for sending Nate to the hospital. This leads him back to Cassie, since she was at the party and she helped take Nate to the emergency care along with Maddy. After a few intimidation attempts, Cassie reveals it was Fez who started the fight, putting him in harm's way. In what might be the most tension infusing scene from this week's episode, Cal visits Fez's store with what looks like a gun in his pocket, making us think he might have used it against him if it weren't for Lexie being there with Fez right in that instance.
So far, season 2 has been filled with surprises, from Cassie and Nate forming an odd pairing to Cal and Fez apparently building up to a potential rivalry between the two. I will say, though, it is so nice to have a character like Lexie being more involved in the main plot after being on the sidelines for so long last season. Apatow brings such a breath of fresh air to a show with so many heavy and intense themes, allowing for Euphoria to have a nice balance between dark and lighter moments.
A character we didn't get much from in last week's episode, other than a few short interactions with Jules, was Kat (Barbie Ferreira). Last time we saw her in season 1, she finally decided to give Ethan (Austin Abrams) a chance after giving him such a hard time while she was in her self-discovery journey. Here, we learn that she might not actually be as happy as she thought she would be in a relationship with Ethan. We get a fun Game of Thrones reference that helps us understand her sexual fantasies, as it's hinted to us that she misses being in power through the internet persona that she had developed.
Many audience members might judge her actions in episode 2 as a form for her to be selfish, but, if you know anything about high school teenagers, it's that they won't stop until they get exactly what they want, and once they get it they'll most likely be bored by it and want to move on to the next thing. I wouldn't be surprised if Kat goes through a similar arc in season 2 as what I just described. She herself admits there's nothing wrong about Ethan: he's pretty caring and affectionate with him. Maddy and Jules seem to think they look perfect for each other too, but she's simply not happy about where she's at. Maybe her storyline will take a different path; maybe she will try to make it work with Ethan. One thing is for sure: so far, Kat's journey this season has gained my immediate attention already.
What might be even more surprising than anything we've discussed so far is how little season 2 has given Rue and Jules time to shine. Sure, their reconciliation was sweet in episode 1, and each of them got an entire episode dedicated to themselves in the two-parter specials, but their absence in season 2 has been quite noticeable. We do get a deeper exploration of the difficulties their relationship will face moving forward, as Rue is not interested in being sober, and her spending time with her new friend Elliot, played by Dominic Fike, is only making matters worse. There are points in the show where you just want to reach out and grab Rue by the shoulders and shake her in desperation, trying to make her see she could ruin what she has with Jules if she keeps putting drugs above everything else. That's the tragedy of her character, though, and about her addiction. It's not like there's a switch she can flip and make everything suddenly perfect. It'll take time. Let's just hope it isn't too late by the end of season 2. Also, I am looking forward to where Elliot's character goes, as he doesn't seem like a necessarily bad guy, nor is he purposely being a bad influence on Rue. He does seem to start developing feelings for Rue, though, which might cause problems in the future. Whether or not those feelings are romantic that's yet to be seen.
Probably my biggest gripe with episode 2 is the pacing, and the way the entire episode is structured. There are a lot of strong scenes and moments that could have easily been their own episodes within themselves, but instead they're all crammed in in a single episode. Kat's storyline, for example, is great, and I can't wait to see more from her, but it feels out of place compared to everything else going on. Without a doubt, episode 2 has a lot of exposition to do in order for the rest of season 2 to kick in. I just hope it actually picks up and doesn't keep trying to do thirty different things at once. Not that it can't be done properly, but that's definitely not the case here.
Episode 2 does go out on a high note, once again, as Cal confronts Nate about allowing a drug dealer to beat him up in a fist fight. He makes the mistake of asking his son if he deserved the beating, to which Nate answers with a confession to his dad about why Fez attacked him after everything he did to Jules in season 1. It doesn't stop here: Nate acknowledges he knows about his dad's illegal activities, finally giving him the upper hand on his own father as he tells him about a tape that would expose his encounters with minors. Neither Cal or Nate are likable characters: they're the complete opposite, actually. But there's something oddly rewarding about somebody making Cal be scared for his life for once. Will father and son team up to recover the tape? Will Nate use this as leverage against his own dad? Who's to say, but we absolutely can't wait for next Sunday to get here, so we can all collectively freak out about HBO's hit series.
---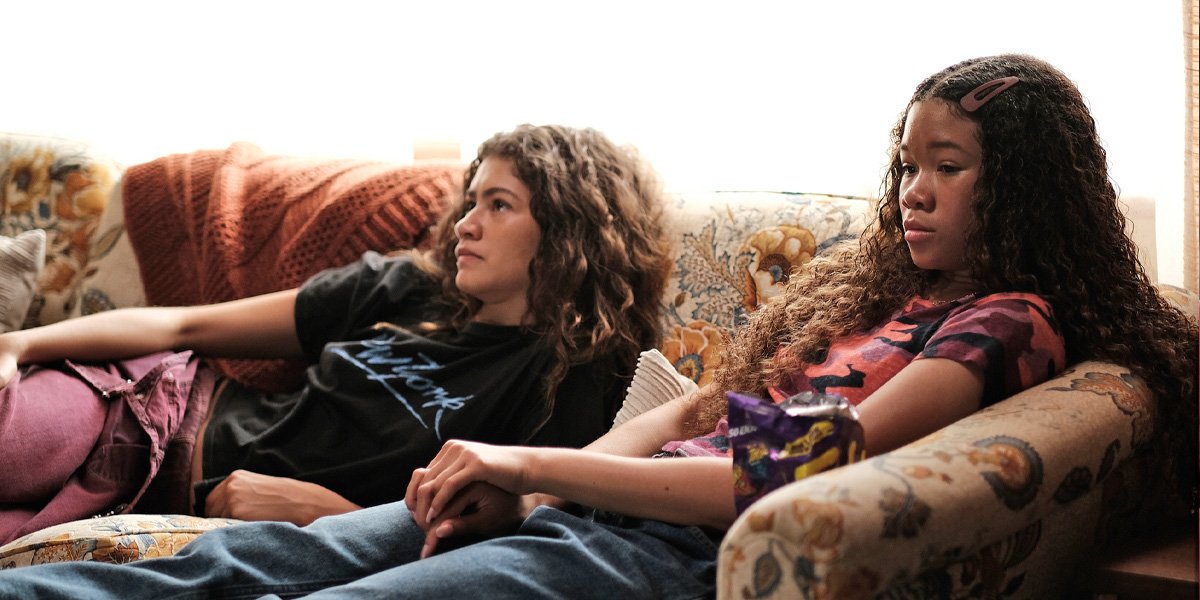 Euphoria 's Season 2 Episode 2, "Out of Touch", is now available to watch on HBO Max.