Euphoria: Second Special Episode is Schafer's Shining Moment (Review)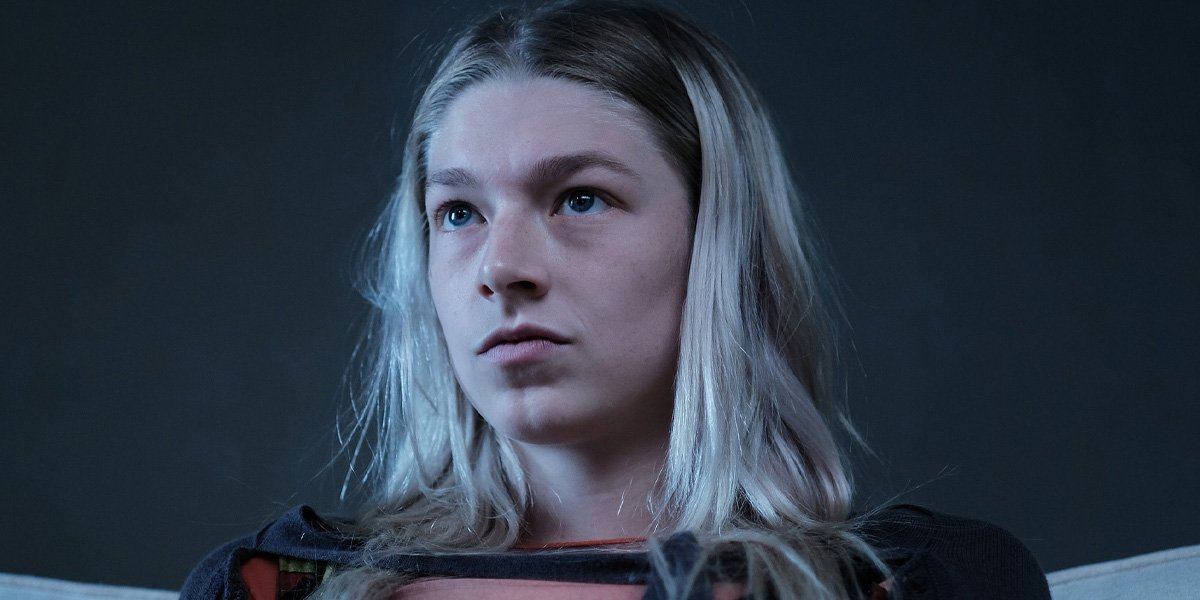 Hunter Schafer in Euphoria's Second Special Episode (HBO)
Euphoria 's second special episode is a stirring success, allowing Hunter Schafer's Jules the time to share her story and set things straight.
---

At this point, you either "get" Euphoria or you don't, and, thankfully, Sam Levinson's (Assassination Nation, Malcolm & Marie) hit HBO show never spends any time trying to appeal to those outside of its target audience. In a world in which so much entertainment is made to be as "mainstream" as possible or fascinate "all four demographic quadrants," it's refreshing that something like Euphoria is allowed to speak directly to Generation Z and share its diverse stories without having to censor itself or sanitize the severity of its subject matter in any regard. Even if the show's overall aesthetic is acerbic to some, it remains riveting to see the realities of today's youth play out onscreen without any artificiality, and that formidable frankness is as apparent as ever in its second special episode, "F*ck Anyone Who's Not a Sea Blob," which tackles the trans experience with exceptional empathy and exactitude, showcasing the stunning talent of star and screenwriter Hunter Schafer.
"F*ck Anyone Who's Not a Sea Blob" starts off with a legendary, full-length needle drop of Lorde's "Liability" – a stylistic springboard for the sixty minutes of extreme emotional exploration we're about to endure – before taking place almost entirely at a therapy session, in which Schafer's Jules spills her sorrows to her doctor (Lauren Weedman, of HBO's Looking and Netflix's Horse Girl). While their first fifteen to twenty minutes together is dedicated to dealing with the fallout of the show's season one finale, in which Jules decided to ditch town and leave her lover Rue (Zendaya, of Malcolm & Marie and Spider-Man: Far From Home) behind, this discussion slowly develops into a much deeper dive into the pains of Jules' past, as she's forced to confront her complicated feelings towards her distant and drug-addicted mother (Pell James, of Zodiac and Peppermint) and her lingering attraction to her anonymous lover "Tyler" – the phony online persona that Jacob Elordi's (The Kissing Booth) Nate used to communicate with her months prior. Throughout this entire talk, Jules must come to terms with the turmoil she's tolerated thus far and attempt to pursue a new path in life after hitting rock bottom.
Above all else, what makes "F*ck Anyone Who's Not a Sea Blob" feel so fresh and forthright is Schafer's personal, plainspoken perspective, as the star shares a screenwriting credit here with series showrunner Sam Levinson, and she suffuses each scene with sincerity. So often, trans characters in television and film are either portrayed by cisgender actors and/or created by cisgender screenwriters, and, as a result, they come off as caricatures instead of fully formed human beings with their own identity and agency. Such is not the case here. As Jules fights to find what femininity means to her (after formerly only associating it with her heterosexual relationships and having this idea upended when she fell in love with Jules) Schafer's dialogue is raw and representative of authentic trans anguish – when society leaves little space for those who fall outside the basic gender binary, you're constantly re-evaluating your role in the world with every decision you make, straining to live up to some unattainable standard. Schafer adeptly actualizes this anxiety in both her perceptive performance and her moving monologues, testifying to the art that can arise when trans creatives have a say in telling their story.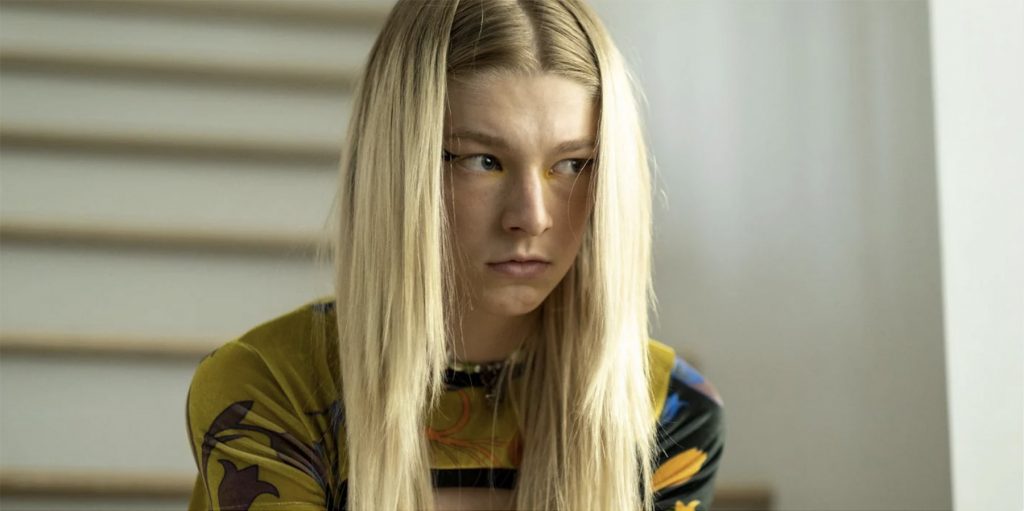 Equally engrossing is "F*ck Anyone Who's Not a Sea Blob"'s reflection on being in a relationship with a drug addict. In Euphoria's last special episode – the Rue-centric "Trouble Don't Last Always" – we heard all about Rue's worries and woes and what drives her to drugs time and time again, but while we come away from "Trouble" with a better comprehension of her hurting, this doesn't erase the burden she places on Jules, and Schafer completely concretizes that constraint here. Her agony over wanting to be available to Rue at all times but also trying to support her own selfhood and not become entirely caught up in Rue's chaotic cycles of substance abuse is authentic and affecting, and while it's made clear that Jules still cares for Rue through and through, she can't keep living her life waiting for another inevitable implosion – and she'd never shake the feeling that she was somehow responsible by not "doing" enough or being enough. Levinson and Schafer turn the classic "will-they-won't-they" cliché on its head with "F*ck Anyone Who's Not a Sea Blob"'s consideration of the complexity of this coupling, probing each partner's individual predicaments, and the impact of this sophisticated storytelling (in a "teen" TV show, no less!) cannot be overstated.
Additional context to Jules' convoluted conception of caring for someone suffering from addiction comes in the form of flashbacks that elaborate on her emotions towards her mother, who abandoned her as a child and subsequently sought solace in illegal substances. Jules has long thought that her transition pushed her mother to misuse medications, and while she's aware of how awful an explanation that would be, she can't stop buying into it, feeling responsible for her mother's ruination and resenting her at the same time. This episode's flashback scenes then spotlight what Jules was secretly struggling with throughout season one, as her mother attempted to re-enter her life and the grievance of extending grace fell into her lap. When Jules refuses to confer this compassion, it comes at a price, and she now has to live with that distress each and every day. This storyline adds so much substance and significance to both the show as a whole and Jules' own character arc, and it's quickly essential to Schafer's exhaustive embodiment of the part, stunningly so.
See Also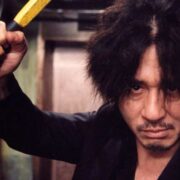 Where "Trouble Don't Last Always" sometimes stumbled by locking its two leads (Zendaya's Rue and Colman Domingo's Ali) in a diner and having their one-hour-long discussion take place primarily in this one location, "F*ck Anyone Who's Not a Sea Blob" takes full advantage of the cinematic medium to examine experiences outside of Jules' therapy session, traversing time and space via the aforementioned flashbacks to her melee with her mom and through theoretical sexual trysts with her mental personification of "Tyler," exploring how she seeks the comfort of the constructed identities when reality becomes too crushing. Levinson's craft proves particularly captivating in these dream sequences, in which he works alongside cinematographer Marcell Rév (Assassination Nation, Malcolm & Marie) to convey the charm of these artificial affairs and immerse us in Jules' prurient psyche. As always, the sensory stimulation is staggering, but here, it additionally helps us to actually inhabit Jules, seeing the world as she does and experiencing this fleeting exhilaration for ourselves.
While we wait for Euphoria to return for a proper second season, these two special episodes have taken the time to provide additional profundity to the show's leading stars, and the effect of these emotional explorations will be extraordinary when we revisit them once again, months down the line, armed with this newfound awareness of all of their troubles and related relational tumult. In particular, "F*ck Anyone Who's Not a Sea Blob" is a miracle of the television medium, telling its tale with a true trans perspective and featuring a fierce feat of acting from Hunter Schafer, who anchors the entire endeavor with candor and confidence.
---
JOIN US!
Don't miss our monthly updates with film news, movie-inspired recipes and exclusive content! You'll only hear from us once a month. #nospam