5 movies to watch after 'Barbie' (2023)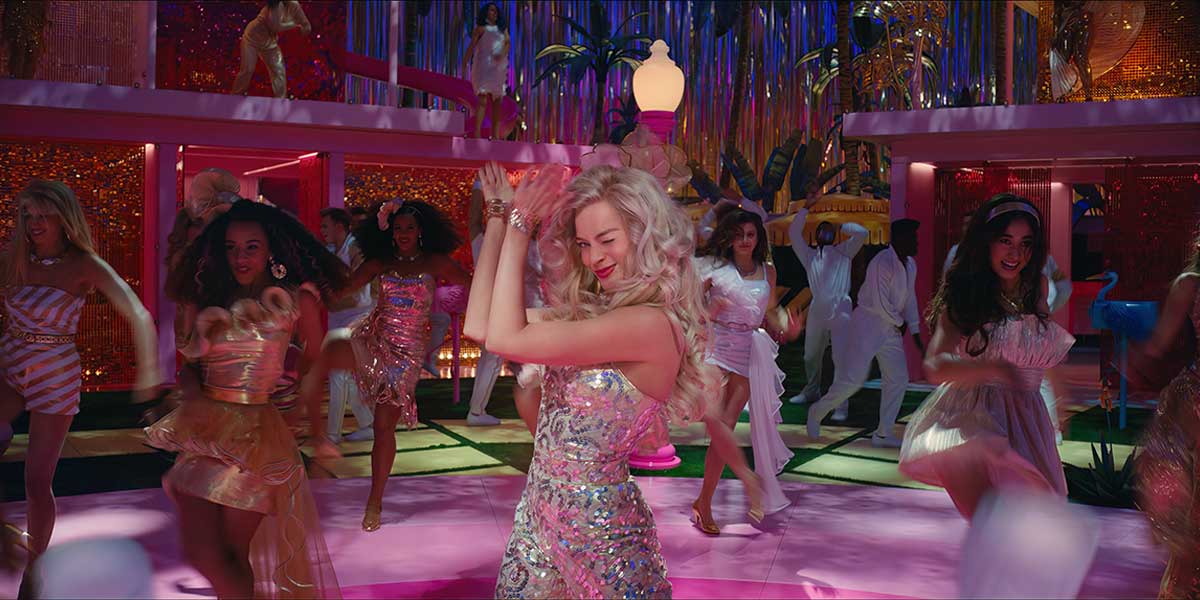 Barbie (© 2023 Warner Bros. Entertainment Inc.)
With Barbie still partying at the movie theater, we found 5 movies to watch after the film to keep the energy going, ranging from classic musicals to cult classics.
---
In Greta Gerwig's Barbie, the movie references come fast and loose, from a parody of 2001: A Space Odyssey to a mansplaining of The Godfather to Depression Barbie watching BBC's Pride and Prejudice for the 7th time. Barbie follows the titular doll (Margot Robbie) on an existential journey of self-discovery, when she must travel to the real world in order to restore order to Barbie Land. The many references in Barbie range from direct to more subtle, such as choices in the art direction and performance style.
Throughout the press tour for Barbie, Gerwig has continually talked about the movies that she and her filmmaking team looked to for inspiration: classics from The Wizard of Oz to Singin' in the Rain to The Truman Show, and many, many more. The cast and crew of Barbie had "movie church:" frequent screenings of pertinent movies at Notting Hill's Electric Cinema.
Now what to do if, after you have seen Barbie in the movie theater multiple times, you want to keep the disco party going? Without further ado, here are 5 movies that either inspired Gerwig or capture the same exuberant buzz and energy as Barbie.
---
1. The Umbrellas of Cherbourg
(1964)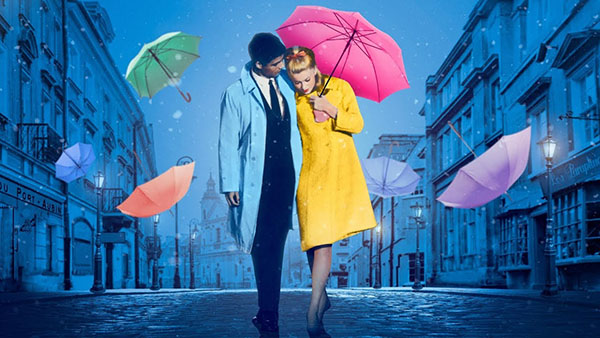 The Palme d'Or-winning sung-through musical The Umbrellas of Cherbourg undercuts the traditional Hollywood musical in its story of teenage lovers Guy (Nino Castelnuovo) and Geneviève (Catherine Deneuve), who are separated when Guy is drafted into military service in Algeria. Gerwig was particularly inspired by director Jacques Demy's use of color. "The sort of surrealness in the color was a huge part of it," Gerwig said in an interview with Letterboxd. "Rodrigo Pietro [the Director of Photography for Barbie] and I… talked about, sort of, layering the colors and how you shoot, like, five different shades of pink or red in one shot and not have it overwhelm anything. [Watching The Umbrellas of Cherbourg] you feel like there's separation, but that it's vibrant. It was looking at all of that. " There is even a moment in Barbie when Margot Robbie's hair is made up to resemble Denueve's in Cherbourg.
---
2. Josie and the Pussycats
(2001)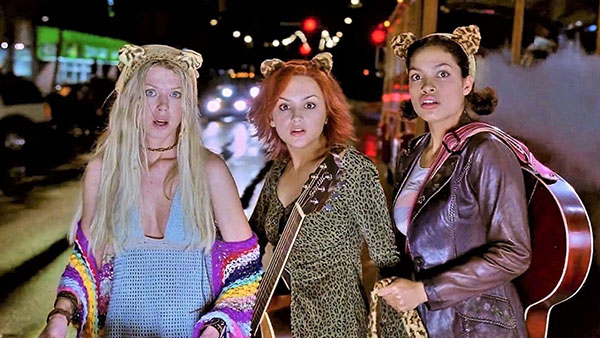 Even before the TV Show Riverdale, the rock band Josie and the Pussycats was looking to make it big. An underseen gem, Josie and the Pussycats is adapted from the Archie Comics of the same name, and incisively satirizes the turn-of-the-millenium pop music scene. Something isn't quite right when lead singer and guitarist Josie (Rachael Leigh Cook) and her rock band, the Pussycats, are signed to a record deal by MegaRecords executive Wyatt Frame (Alan Cumming), and the three young women find themselves in the middle of a sinister plot to control America's teens. Like Barbie, underneath the bright and artificial colors, Josie has a knowing, meta sense of humor and an understanding of the way that companies play into human insecurities in order to sell products.
---
3. An American in Paris
(1951)
A benchmark for the MGM Studio System, the Vincente Minnelli directed musical stars Gene Kelly as a struggling artist in Paris who gets caught between a wealthy patroness who can support his career and the charming shopgirl whom he truly loves. Barbie is not a traditional musical, but carries itself as though the characters could burst into song at any moment. Barbie is an MGM musical in spirit, with its vibrant matté painted worlds, joyful disposition, dream ballets, and heightened performances. Gerwig explained in the interview with Letterboxd that she was inspired by the "stylistic flourishes" of An American in Paris and the structure of the opening scene. "He lives in a tiny apartment, and everything folds into itself," she said. "There was something so satisfying about watching him go through his morning routine. That was one of the morning routines I loved, even though Barbie's has much more of an expanse."
---
4. Barb and Star Go to Vista Del Mar
(2021)
Annie Mumolo and Kristen Wiig, the screenwriters of the classic Bridesmaids, reunite for the ode to friendship Barb and Star Go to Vista del Mar. Mumolo and Wiig star as the titular characters, who go on a vacation to a Florida resort, where they inadvertently thwart a deadly mosquito attack, and encounter talking crabs and mermaids. In creating the look of Barbie, Gerwig went for something she referred to as "authentic artificiality," and Barb and Star has that style in spades. From the kitschy tropical colors to matté painted sea horizons, it is a filmed cartoon. It's a silly, wacky romp with an absurdist sense of humor and breezy energy. Jamie Dornan's musical number "Edgar's Prayer" walked so Ryan Gosling's "I'm Just Ken" could run. Barbie and Barb and Star would make for a perfectly weird sleepover double feature.
See Also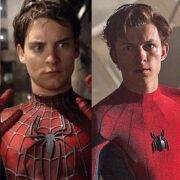 ---
5. The Toy Story Movies
(1995, 1999, 2010, 2019)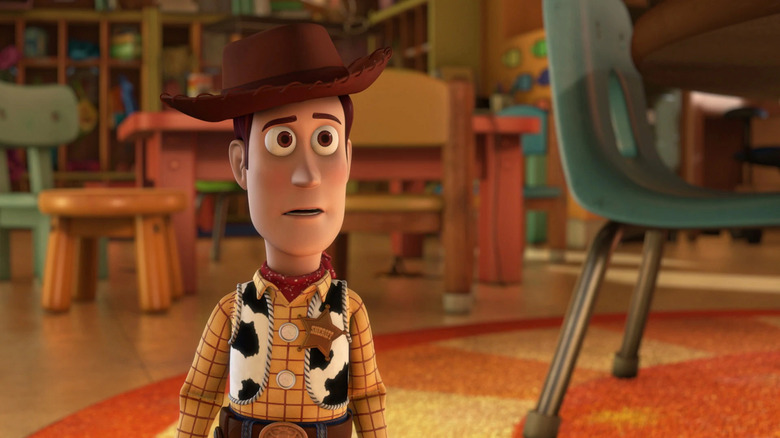 Pixar Studios' animated Toy Story films follow Woody (Tom Hanks), a cowboy doll who reevaluates his place in the world and purpose as a children's toy. If, after Barbie, you want to watch another toy go through an existential crisis, then the four Toy Story films come highly recommended. Like Barbie, the Toy Story films dissect the sentimental attachment we have toward childhood toys, and use toys to grapple with the melancholy ache of growing up. All four of the movies are intelligently written, well-crafted, and engaging. Barbie and Ken are prominent figures in Toy Story 3, making for an interesting comparison in pop culture characterizations of the Mattel dolls.
Happy movie watching!
---
Greta Gerwig's Barbie was released globally in theaters on July 21, 2023. Read our review of Barbie.