All Dr. Seuss Adaptations Ranked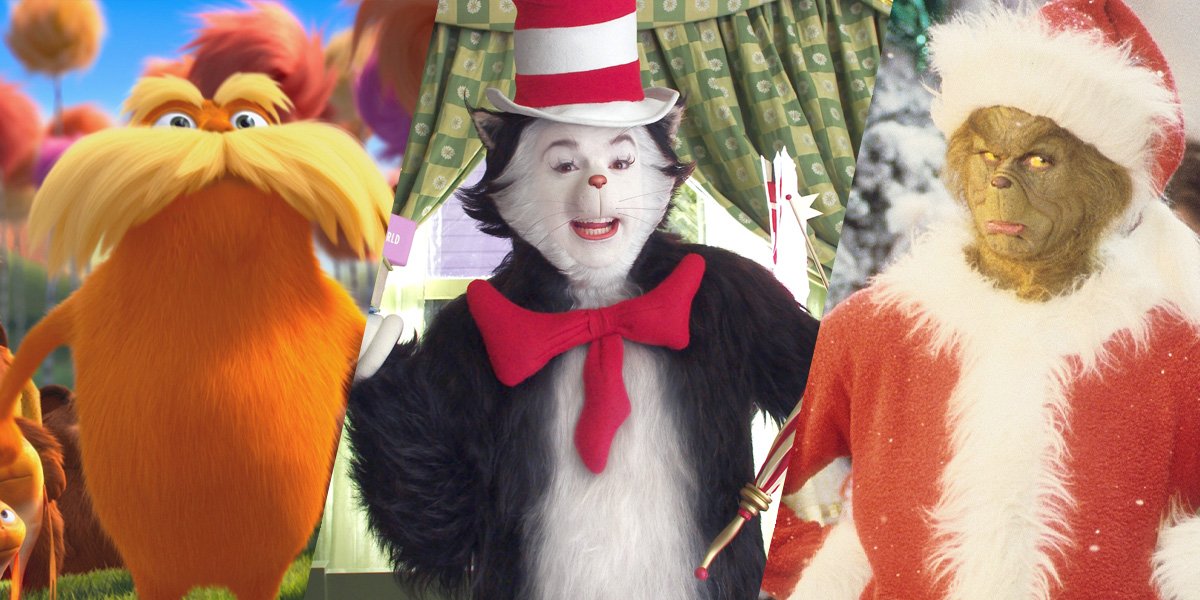 The Lorax, The Cat in the Hat, The Grinch
In honor of the cherished children's author's birthday, we take the time to reassess all Dr. Seuss adaptations, ranked from worst to best.
---
Whether due to The Cat in the Hat, Green Eggs and Ham, or How the Grinch Stole Christmas!, many children around the world were first exposed to the wonders of reading through the works of Dr. Seuss, and that passion has been passed down from generation to generation for decades. Though a number of television specials based on Seuss' stories were produced in the 60s and 70s, it was only a matter of time before his absurdist adventures made their way to the big screen as well, and that moment arrived in 2000, with Ron Howard's How the Grinch Stole Christmas – a blockbuster success at the box office that seemed to indicate that there was an intense interest in additional adaptations of Theodor Geisel's oddball odysseys.
In the years that followed, further features earned fans far and wide, and no matter if they were filmed in a live-action or animated format, they all shared one thing in common – their chaotically comedic charm that captivated audiences of all ages. While each movie has its individual merits, with today being the acclaimed author's birthday, we've decided to share our assessment of all Dr. Seuss adaptations, ranked from worst to best.
---
5. THE GRINCH
(2018)
Directors: Scott Mosier & Yarrow Cheney
Starring: Benedict Cumberbatch, Rashida Jones, & Kenan Thompson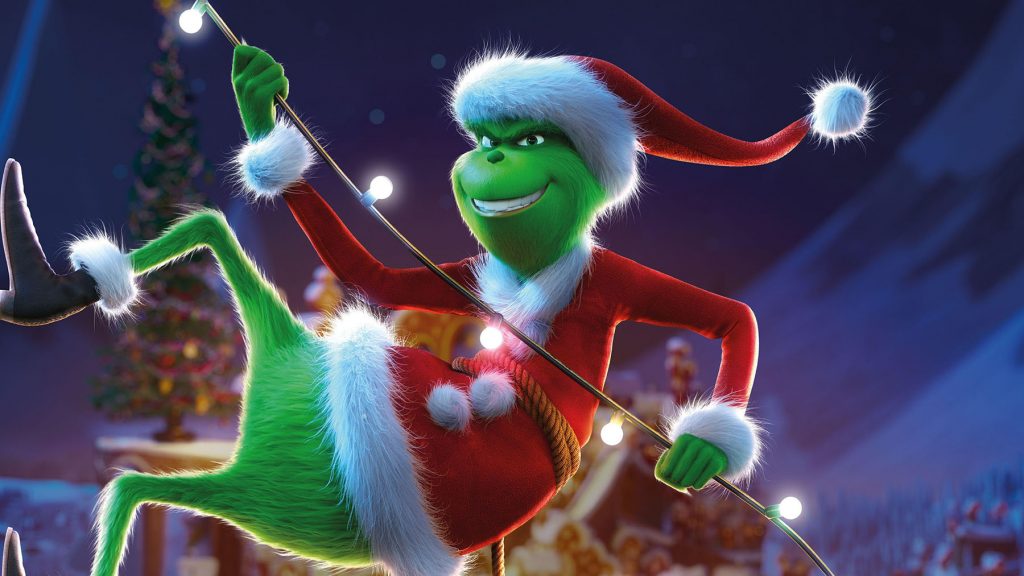 The most recent Dr. Seuss film adaptation finds itself at the bottom of this ranking, but that says more about the strength of the subsequent features on this list as opposed to any shortcomings of this specific story. On its own, Illumination Entertainment's The Grinch is a fine and fun – if fleeting – affair, full of the requisite Christmas cheer one has come to expect from this famous fable and topped off with some truly terrific voice acting from Benedict Cumberbatch (Doctor Strange, The Imitation Game) as the titular green grump.
Though its humor is targeted towards younger viewers first and foremost – as to be expected from Illumination, the studio that first found success thanks to kids' manic love for the Despicable Me Minions – there's more than enough goofy gags to keep the whole family fascinated for the film's expedient 85-minute runtime. It may lack some of the substance of other Seuss stories, but it still captures most of the magic one has come to associate with the author's works.
---
4. THE LORAX
(2012)
Directors: Chris Renaud & Kyle Barda
Starring: Danny DeVito, Ed Helms, & Zac Efron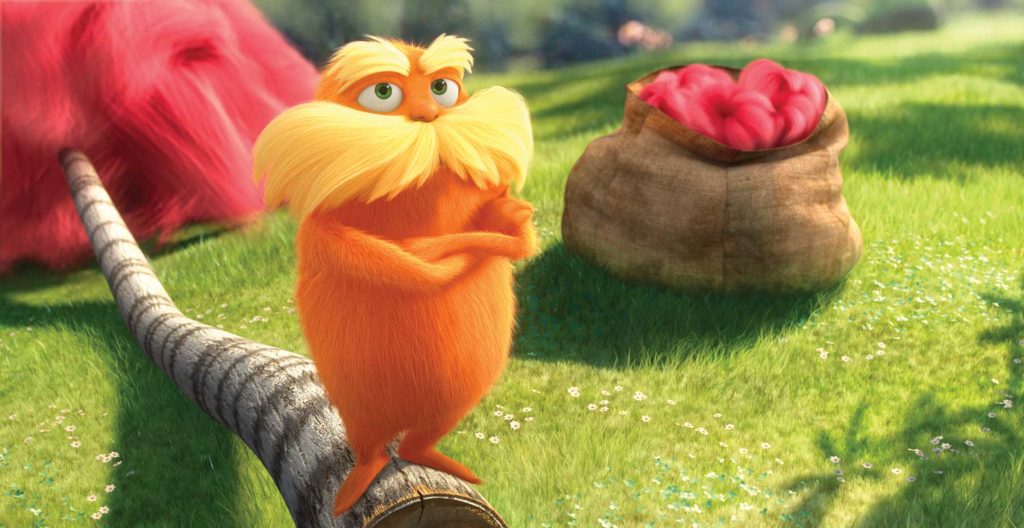 When The Lorax was first released in 2012, many weren't sure how successful it'd be with mainstream audiences, especially since its star was far less popular than Seuss' other original characters like The Cat in the Hat or The Grinch. Thankfully, these fears were all for naught, as the film not only amassed a substantial sum at the box office but proved to be an earnest and enormously entertaining environmentalist epic as well, complete with clever comedy, merry musical numbers, and an authentically affecting emotional core.
Much media attention was afforded to the casting of teen stars Zac Efron (High School Musical) and Taylor Swift (Valentine's Day) in supporting roles, but it was Danny DeVito (Hercules) and Ed Helms (The Hangover) who truly stole the show as the lead Lorax himself and the ornery Once-ler, respectively. Sure, their ridiculous repartee was highly humorous, but the push-and-pull of their relationship was somehow just as riveting, further driving home the film's moving message as we, like Helms' Once-ler, learned from DeVito's Lorax on how to better protect the planet and treat it tenderly, instead of with thoughtlessness.
---
3. HORTON HEARS A WHO!
(2008)
Directors: Jimmy Hayward & Steve Martino
Starring: Jim Carrey, Steve Carell, & Carol Burnett
See Also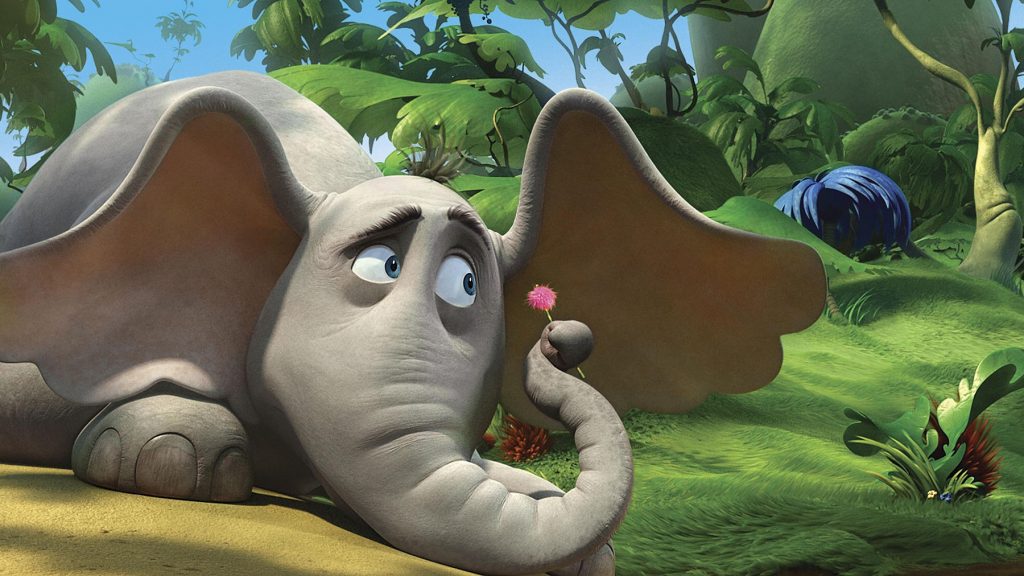 Eight years after his Golden Globe-nominated turn as The Grinch (more on that later), Jim Carrey made his mighty return to the world of Dr. Seuss – only now, he was an affable animated elephant named Horton. Though Carrey's showy sensibilities were definitely turned down this time around, he still suffused Horton with enough sincerity (and silliness) to completely channel the character fans knew and loved from Seuss' classic story, and he was aided by excellent – and entirely engaged – ensemble (featuring stars such as Steve Carell, Carol Burnett, Seth Rogen, Will Arnett, Amy Poehler, and Jonah Hill). Additionally, if we were ranking these films on their emotional impact, it's very likely that Horton Hears a Who! might take the top spot – its touching themes on treating everyone with empathy and equality no matter who they are remains just as relevant today as it was 13 years ago (or 67 years, in the case of Seuss' novel), and after watching the film, it's impossible to forget Horton's age-old adage, "A person is a person no matter how small."
---
2. THE CAT IN THE HAT
(2003)
Director: Bo Welch
Starring: Mike Myers, Spencer Breslin, & Dakota Fanning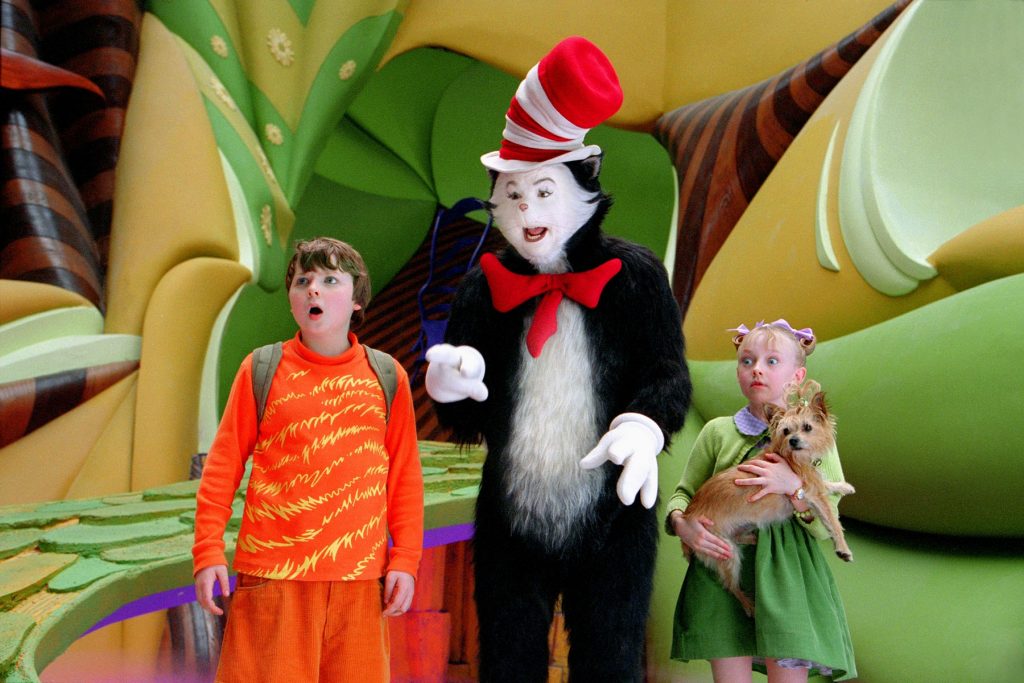 While The Cat in the Hat was critically maligned upon its initial release in 2003 (and Dr. Seuss' widow, Audrey Geisel, even famously forbid any further live-action adaptations after its rotten reception), in recent years, the film has undergone a bit of a re-evaluation as a "campy cult classic." Now, make no mistake – it's still an awfully misguided adaptation that does away with much of what makes the book work so well in favor of dirty double entendres and suggestive slapstick humor. However, there's something so absurdly amusing about how such a subversive take on Seuss' tale was able to sneak through the studio system relatively unscathed and expose kids to all sorts of "scandalous" – yet side-splitting – gags over the course of an erratic 82 minutes. It's probably the least "authentic" adaptation on this list, but thanks to Mike Myers' chaotic commitment in the title role and a stupidly silly script, it (almost) can't be beat in terms of sheer entertainment value.
---
1. HOW THE GRINCH STOLE CHRISTMAS
(2000)
Director: Ron Howard
Starring: Jim Carrey, Taylor Momsen, & Christine Baranski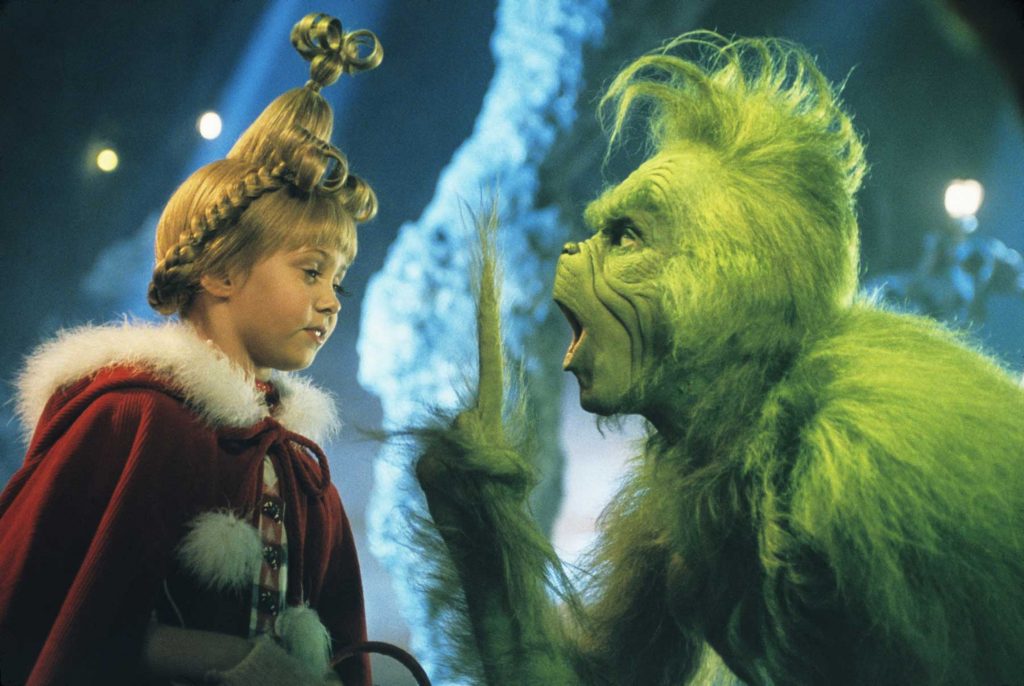 Ron Howard's How the Grinch Stole Christmas may have been the first Dr. Seuss adaptation, but it set such a high bar for the films that followed that none have ever been able to take its title at the top of this list. From the Oscar-nominated costume and production design that wholly immersed audiences in the world of Whoville right from the first frame to the compellingly committed cast (including Christine Baranski, Jeffrey Tambor, Taylor Momsen, Bill Irwin, and Molly Shannon), How the Grinch Stole Christmas could've earned its status as a "classic" on these factors alone, but the true cherry on top was star Jim Carrey's instantly iconic performance as the cantankerous curmudgeon himself. It's a role that relies on big braggadocio, but Carrey pulls it off without a hitch, bringing just the right amount of bombast into his portrayal while still honoring The Grinch's affecting character arc throughout it all and supremely selling us on his emotional evolution in spite of all his prior sourness. Simply put, How the Grinch Stole Christmas is the signature Dr. Seuss adaptation, balancing heart and humor better than any other.