All High School Musical Films Ranked

High School Musical (Walt Disney Studios)
With a Troy and Gabriella reunion on the horizon, we ranked all three High School Musical films from worst to best.
---
It has come to our attention that the beloved stars of the Disney Channel film franchise High School Musical have recently returned to the set of East High, concrete evidence posted first by Vanessa Hudgens, who played Gabriella Montez, and then Zac Efron, who played Troy Bolton. This has sparked rumours that the pair may appear in an episode of High School Musical: The Musical: The Series, which returned to Disney+ on July 27th. Upon seeing these posts, the possibility of a Troy and Gabriella reunion sent me into emotional turmoil, and reminded me, although I'd never really forgotten, of my deeply ingrained love for High School Musical.
The High School Musical films, directed by Kenny Ortega, follow the love story between East High's star basketball player Troy Bolton, and an academically gifted Gabriella Montez. The two have their areas of expertise, Troy on the basketball court, and Gabriella in the science labs of the countless number of schools she's attended since childhood. However, after meeting over winter break, the two find both a passion for singing and an interest in each other. What comes as a result is the eruption of the very foundations of archaic high school stereotypes and hierarchies. Punctuated with catchy musical hits, the students of East High must navigate these new waters over a series of three films, all whilst finding themselves along the way.
---
3. HIGH SCHOOL MUSICAL
(2006)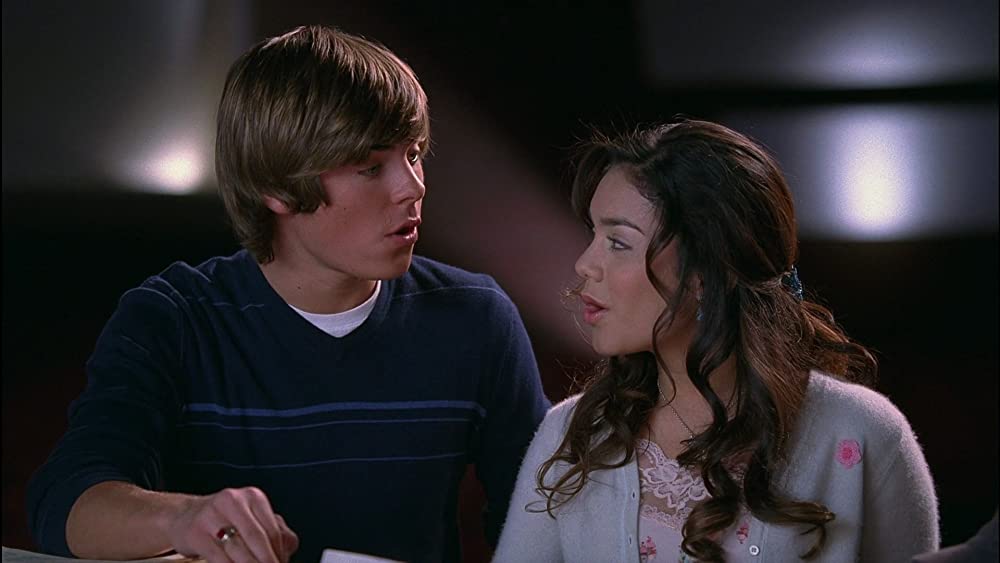 Released in 2006, High School Musical is where it all began. This first film has the beauty of any first instalment, as it had nothing to live up to and could be whatever it wanted to be. Released exclusively as a Disney Channel TV film, with a budget of around $4 million, and shot in one month in a real high school, High School Musical feels like a film purely fuelled by passion.
A New Year's Eve party prefaces the falling apart and coming together of East High's student body, as it's where the pair at the centre of it all meet. We are introduced to Gabriella 'freaky genius girl' Montez, who would rather curl up with a book than attend the New Year's Eve Party, and Troy 'the basketball boy' Bolton, who must be dragged off the basketball court by his mother. It's whilst the two unlikely friends are being forced into doing a karaoke duet of original song 'Start of Something New', that the two discover a newfound confidence in singing, and a connection with each other through performing.
Although unsure if they are to see each other again, the stars align as East High new-girl Gabriella walks into Troy's homeroom after winter break. From here we meet the rest of the cast, Troy's basketball-brained best friend Chad Danforth (Corbin Bleu) and Gabriella's soon-to-become gal pal Taylor McKessey (Monique Coleman). Also sitting behind their desks in Ms. Darbus' (Alyson Reed) class, are twins Sharpay and Ryan Evans (played by Ashley Tisdale and Lucas Grabeel, respectively). And here lies the first, and ever-present conflict within the High School Musical films – Sharpay Evans and her need to have whatever she wants. With Sharpay noticing Troy's interest in Gabriella, the blonde bombshell already puts Ms Montez in her bad books. So, when it's announced that Troy and Gabriella have a call back for the winter musical, Sharpay turns positively explosive. The budding performers must overcome the Evans' schemes as well as their friends doubts to remain both at the head of their respective school teams, and in the running for the winter musical.
There are many musical numbers in this first film that are among the most memorable in the franchise. 'Stick to the Status Quo' comes to mind first, an electrifying performance from the ensemble cast who move in synchronisation around the cafeteria whilst confessing their secret passions. I can be anyone I want to be, six-year-old me whispered as I sat on the living room floor. Or perhaps 'Breaking Free', which gave the children of the early 2000s their first glance at true, all-encompassing love. Kids on playgrounds everywhere would share out Troy and Gabriella's parts and serenade each other in the school hallways. And we can't forget the song that's pretty much synonymous with High School Musical, and is even reprised in the final movie, 'We're All in This Together.'
It comes third on this list not because there's anything significantly wrong with it. It mainly comes down to the tameness of High School Musical compared to the other two films, which is probably in part because of the budget. We must also deduct some points for the fact Zac Efron doesn't sing in this film. Troy's vocals are instead provided by Drew Seeley, who wrote 'Get'cha Head in the Game' and stood in for Zac Efron (who was busy filming Hairspray) for High School Musical: The Concert. Although it has never been one hundred percent confirmed why Efron didn't sing in the first film, the most believed theory is that Efron's natural voice was too low for that of a tenor, which the producers wanted for the role. This isn't to say that Seeley isn't talented, and that his vocals are out of place in the film. He should be credited as a key part of the making (and success) of the first movie, but knowing that Efron didn't sing thwarts this completed vision we have of Troy Bolton – the boy who can do everything.
---
2. HIGH SCHOOL MUSICAL 2
(2007)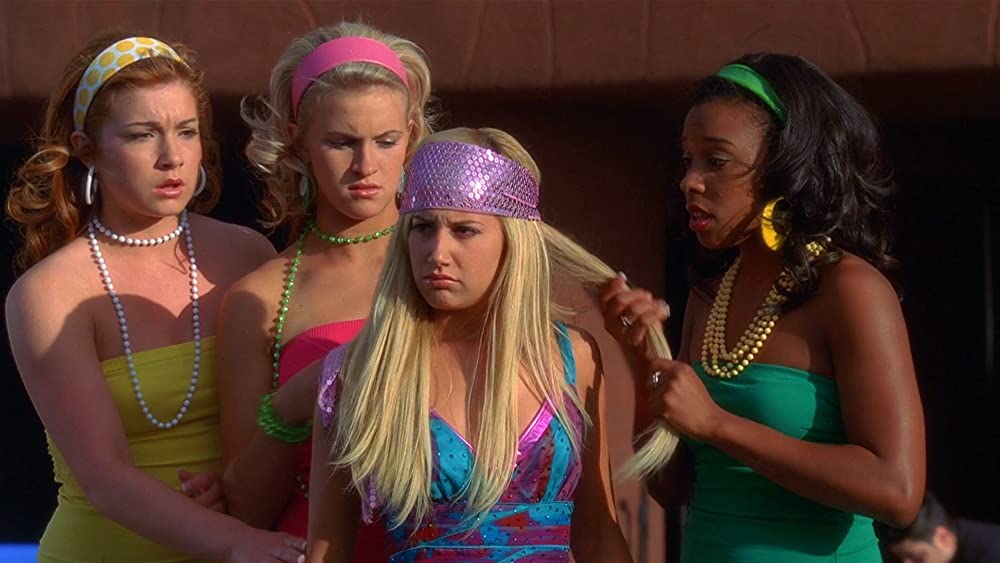 High School Musical 2 picks up at the end of the academic year, and the students of East High must find summer jobs to help them save for college. With an increased budget of $7 million, production was ready to be taken out of the confines of the school gates. Enter Sharpay Evans, who with an ulterior motive to keep Troy and Gabriella apart for the summer, arranges for Troy to work at her country club for spring break. Little does she know; Troy has managed to get all his friends and Gabriella a job at Lava Springs too.
The group of friends look forward to a summer making memories and money, whilst preparing to enter in the Lava Springs Talent Contest for the annual employee performance. All isn't as simple as it first appears, however, as Sharpay insists that the Stardazzle Award (the prize for winning the talent show) and Troy Bolton, will be hers. This results in a whole lot of angst, as Sharpay's scheming creates not only a divide between our star-crossed lovers, but between Troy and his friends too. Showered with benefits and opportunities by Sharpay's parents, Troy is peeled away from his server job at Lava Springs and treated as a prized member of the club. He must decide between these opportunities and his friends, what will he choose?
Arguably, High School Musical 2 has the worst opening song of all three films. 'What Time is It?' is probably a lower tier High School Musical song, and that's just the truth of the matter. It's okay, it's bound to happen, there are around 34 original songs over the three High School Musical films – they're allowed one skip. 'What Time is It?' is quickly forgotten anyway, as High School Musical 2 is jam packed with some all-time classic musical numbers. These include, but are not exclusive to, Sharpay and Ryan's performance of 'HUMUHUMUNUKUNUKUAPUA'A' (yes, that's what it's actually called), which quite frankly feels like a fever dream; Chad's spotlight moment with his deeply ironic song 'I Don't Dance' (performed almost entirely whilst dancing); the proof nobody needed that Zac Efron has pipes with his angst-filled 'Bet On It', and of course, the heartbreak song of all heartbreak songs, the tear-jerker that perhaps only falls second to Adele's 'Someone Like You', with Troy and Gabriella's duet 'Gotta Go My Own Way.'
We rank High School Musical 2 at the number two spot, not only because of its rocking track list, but its emphasis on some of the background characters of the first film. Although Chad and Taylor are still very much secondary protagonists, we see a lot more of Kelsi (Olesya Rulin), Martha (Kaycee Stroh) and Zeke (Chris Warren), which gives an opportunity for wider representation (although representation is clearly an issue within High School Musical *cough* justice for Ryan *cough*). Speaking of Ryan, his character arc is one of the best elements about HSM 2, as he finds his own voice away from Sharpay, as well as a passion for directing.
Set in summer, with an almost luminously saturated colour palette, most the time High School Musical 2 was reflective of our carefree school holidays as kids and, even now, it has a brilliant escapist charm about it. It builds upon the sense of community and comradery that the first film set in place, which is a great lesson for young viewers to learn. And most importantly, it has a Miley Cyrus cameo.
See Also

---
1. HIGH SCHOOL MUSICAL 3: SENIOR YEAR
(2008)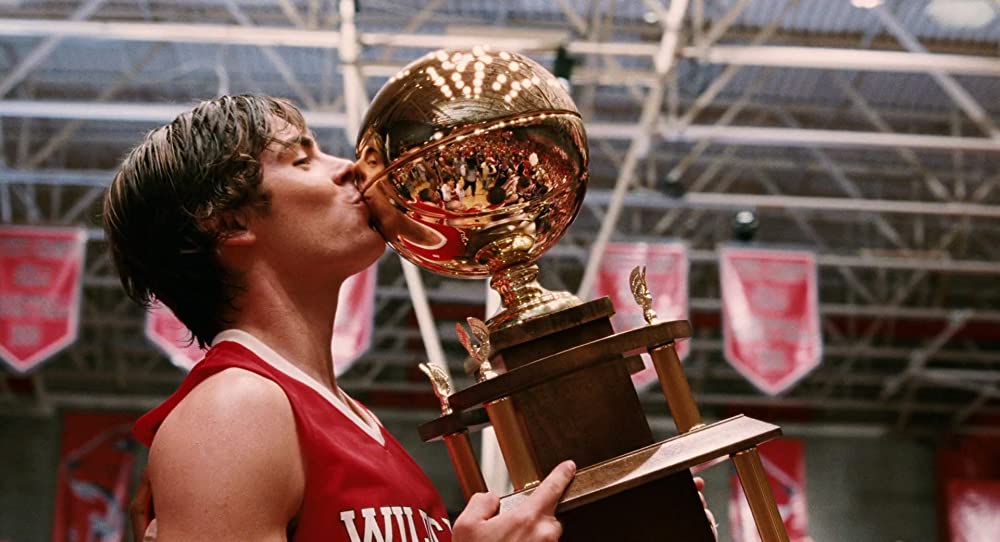 Although audiences are thrust into the very heart of the action in High School Musical 3: Senior Year, don't be mistaken, it wasn't directed by David Lynch. We begin amidst the Wildcats' most important game of the season, where the stakes have never been higher. This is Troy's last game as the Wildcats captain ever, because graduation is fast approaching and just like the rest of his friends his life is about the change forever. Senior Year focuses on the anxieties of growing up and leaving high school, what it means for us as people and what it means for our relationships. For some, like Chad and Taylor, the future is straightforward, but for others, like Troy, we must separate expectations and what we truly want so we can choose the right path for ourselves.
As a child, time is immeasurable, and the three years I'd spent with these characters felt like a lifetime. With its release in cinemas in 2008, it became the first film I remember seeing in theatres. As the film began, I sat front row, eyes glued to the screen, vibrating with all kinds of emotion. This, of course is partially why I love Senior Year the most, but this experience is personal to me. I feel, however, that Senior Year is the most universally relatable out of all the three films. Its subject matters are more mature, and the anxieties felt by the soon-to-be graduates are very real. Of course, the whole franchise is made for kids, is silly, and most of the time implausible, but I feel like Senior Year transcends its target audience.
Graduation is just around the corner, but for now they still have the school's musical, and the theme is Senior Year. The narrative of the musical is the story of their own lives, so most of the musical numbers seen in High School Musical 3 also appear in the show. This fact, aided by the healthy $11 million budget, meant that each and every song is a spectacle. We have Sharpay and Ryan's duet 'I Want It All', and 'A Night To Remember,' where the cast play out their future prom. We also have some of my personal favourites, Troy's solo song 'Scream,' with visuals plucked straight from a Christopher Nolan movie, and of course, 'Can I Have This Dance,' which is still able to bring a tear to my eye even though I've watched this film upwards of ten times.
Unfortunately, we can't say Senior Year is completely flawless, as we must address the superfluous inclusions of Rocketman (Matt Prokop) and Tiara Gold (Jemma McKenzie-Brown). It's implied that both Troy and Sharpay will pass the batons of sport and drama onto these two after their graduation, but neither newcomer appear to have any redeemable qualities and leaves us feeling even more miserable that the seniors are moving on. Rocketman is so ridiculous he doesn't feel plausible as a human being, and that's saying something when we have characters like Sharpay. Tiara Gold is also the archetype of what Americans believe the British to be like, which is always a little off the mark. Although the two don't get much screen time, it still feels like an odd decision that always feels out of place. In fact, it is very likely that if you haven't seen Senior Year in a while, you only remember them now because I've brought them up. Luckily for Kenny Ortega, he's done about everything else right so we can forgive him for this minor error.
---
So, it appears that, ranked from worst to best, High School Musical only got better. Perhaps it was the increases in budget, the building of nostalgia as the years went on, or the casts growing confidence and familiarity with their roles as the East High students. Although, it must be said all three films are five stars for me, and all of them are up there with my most re-watched films of all time. It's safe to say that we wait in anticipation for a Troy and Gabriella reunion.
All three High School Musical movies are now available to watch on digital on Disney Plus and on demand on Apple TV+ and Amazon Prime Video, and to own on DVD.