5 Films to Inspire You to Go Back to School

Legally Blonde (MGM)
---
For adults looking to make a career change, returning to school can be an intimidating prospect. If you're thinking of going back to school, you're probably worried about being older than the rest of the students, or not being able to retain as much information. But giving education a second chance might also open up new opportunities for you, and make for an experience you'll remember. To provide some motivation, we made a list of 5 films to inspire you to go back to school, as they revolve around people who decided to take on that very same challenge. From lighthearted rom-coms like Legally Blonde to more serious dramas like Good Will Hunting, you'll find our recommendations below!
---
1. 21 Jump Street (2012)
Phil Lord & Christopher Miller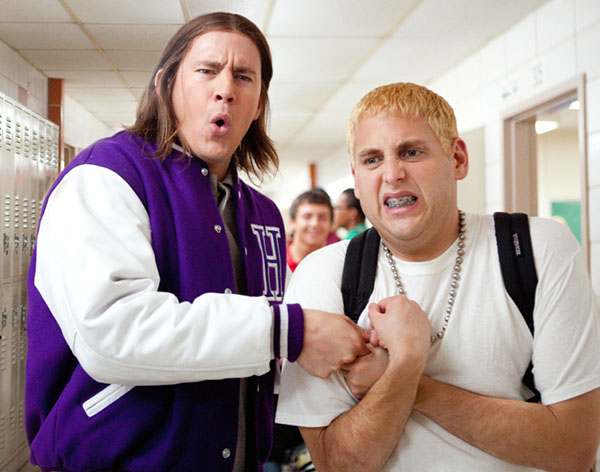 Jonah Hill, Channing Tatum and Ice Cube team up in this laugh-out-loud comedy that takes two undercover cops on an unpredictable journey. To catch a criminal mastermind, underachieving police officers Morton (Hill) and Greg (Tatum) must infiltrate a high school – no easy feat! As the plot unfolds, these unlikely protagonists navigate their way through the challenges of adolescence while trying to uncover critical information about their case.
21 Jump Street brings the highly successful 1987-1991 series to the big screen, and gives us a comedy that's just as entertaining and funny as the beloved show. If you're looking for lighthearted fun and some meta humor, this is the film for you!
---
2. Legally Blonde (2001)
Robert Luketic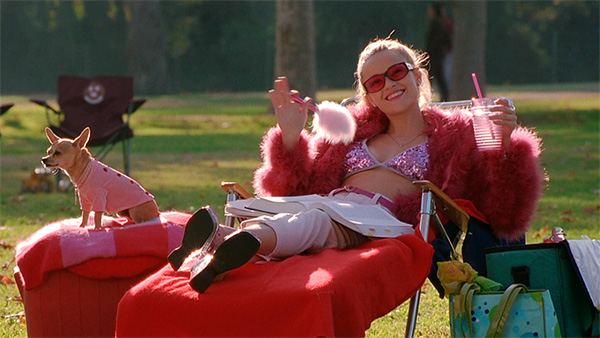 When popular sorority queen Elle Woods (Reese Witherspoon) is dumped by her boyfriend, she decides to get over it in a very unusual way. Even though our protagonist knows way more about fashion than she does about low, she decides to follow him to Harvard Law School, in an attempt to reconnect with him while also showing him that she's not just another "blonde". And prove it she does, as despite being initially dismissed by the other students and faculty, Elle ultimately shows that she has both the brains and tenacity to become successful at one of the nation's most prestigious schools.
Reese Witherspoon has gone on to tackle more dramatic roles since her iconic role as Elle Woods, and she even won an Oscar for her performance in Walk the Line. But she's just as charming and larger-than-life in Legally Blonde, which is not only a film that's full of personality and heart, but also one that has aged a lot better than many of its contemporaries. Don't be fooled by its silly premise: Legally Blonde is here to remind us to avoid stereotypes and embrace our inner talent, and it's still an extremely enjoyable film to this day.
---
3. National Lampoon's Van Wilder (2002)
Walt Becker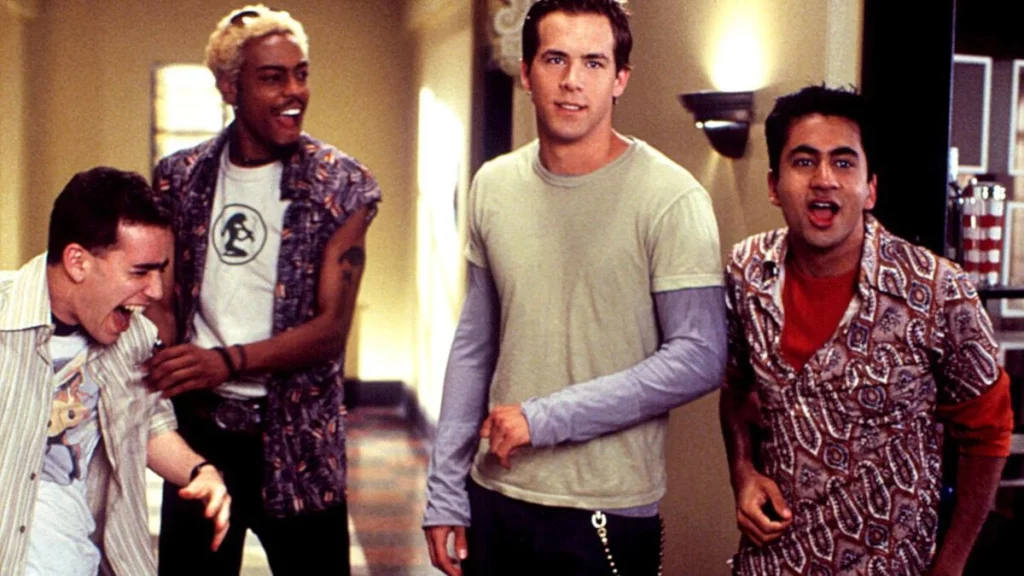 National Lampoon's Van Wilder stars Ryan Reynolds as the titular character, a student who attempts to extend his college experience for as long as possible. Along the way, Van deals with a variety of outlandish characters and situations which often create very humorous results, and ultimately make him realize that perhaps he's simply afraid to graduate.
Though two more Van Wilder films have been made after this, only the original acquired a following, even though it's not exactly high art. National Lampoon's Van Wilder is full of childish, puerile jokes and gross, disgusting moments, and yet people keep coming back to it. It's certainly not a film for everyone, but we dare you to give it a chance.
---
4. Senior Year (2022)
Alex Hardcastle
What if one day you were the most popular cheerleader at school, and the next you found yourself twenty years older, struggling to navigate a world that has evolved without you, and unable to recognize your own face in the mirror? This is what happens to Stephanie (Angourie Rice), who is one day sent into a 20-year coma after a cheerleading stunt goes wrong, and who wakes up to discover that she's 37 years old. Not only that, but Stephanie has no idea how to be a grown-up, having missed out on the most formative years of her life. And so, Stephanie (now played by Rebel Wilson) enlists the help of her friend Martha (Mary Holland), who's now become her old school's principal, and goes back to school.
See Also

Needless to say, the environment she finds couldn't be more different from the one she left, as popularity is now achieved by being woke and using social media strategies. But Stephanie eventually realizes that, even if the platforms have changed, some dynamics are still the same, and learns how to use that to her advantage. Senior Year is not a perfect film, but it's also a highly enjoyable watch with a great performance from Rebel Wilson. It's a movie about growing up and learning to accept the difficulties that come our way, which makes it a perfect film to inspire you to go back to school.
---
5. Old School (2003)
Todd Phillips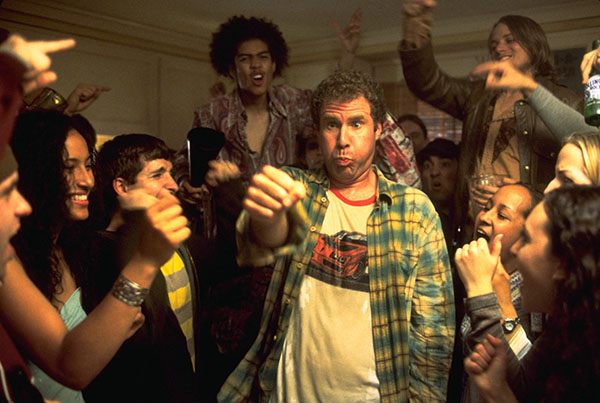 A group of middle-aged men decide to start a fraternity in order to relive their college days. From the director of Joker, this comedy follows friends Mitch (Luke Wilson), Beanie (Vince Vaughn) and Frank (Will Ferrell) as they try to fit back into the wild world of higher education while simultaneously dealing with issues such as mid-life crises and other growing pains of adulthood. This film will definitely make you excited for the more social aspects of college life and teach you about the culture around fraternities and sororities.
---
Whether you're a teen looking to go back and finish high school or an adult wanting to pursue higher education, these 5 films can provide invaluable insight on the various experiences that come with taking this brave step. It also shows that there are so many life experiences that people may miss out on if they instead choose to go with the increasingly popular online trade schools. With stories ranging from heartfelt dramas to lighthearted comedies, all of them will help spur that extra motivation needed for your own educational journey.