5 Binge-Worthy TV Shows for your Self-Isolation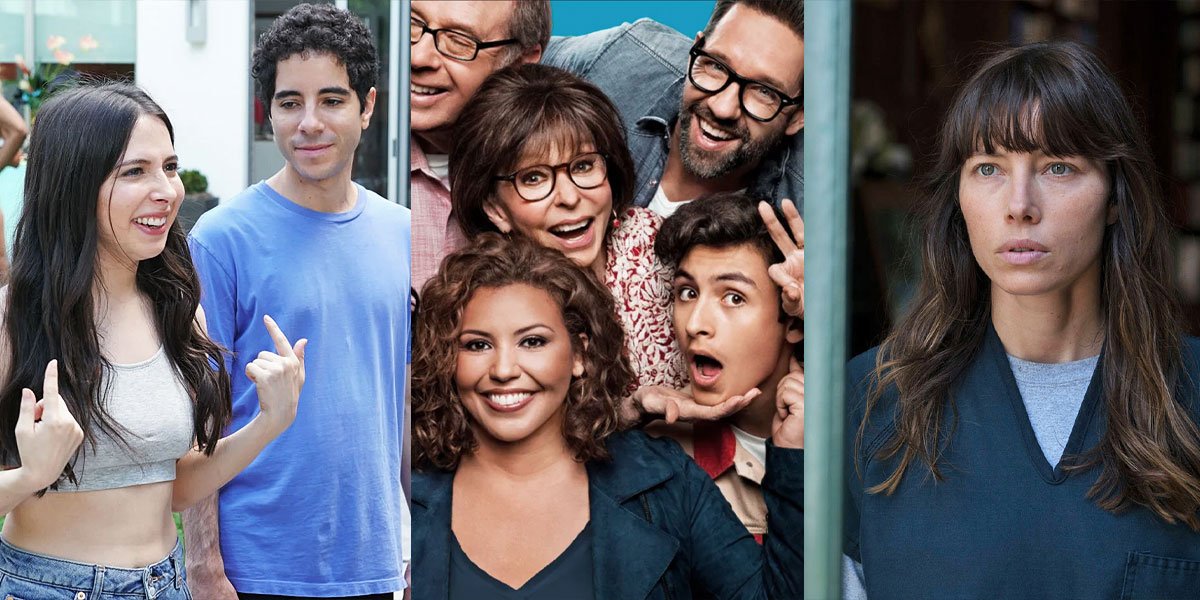 Alone Together, One Day at a Time, The Sinner (Freeform/Netflix)
From Chernobyl to Jane the Virgin, our writers recommended 5 binge-worthy TV shows to keep your mind off the Coronavirus.
"Is it just us, or is it getting crazier out there?" This quote from Joker has never seemed more appropriate to describe what's been happening all over the world. In our mission to keep your mind off the Coronavirus and entertain you with good quality entertainment, we wrote about Feel-Good Movies, 5 Film-Related Things to Do and Great Films of the 2010s. Today, we want to tell you about binge-worthy TV shows. We asked our writers to share their favourite self-isolation rewatches: here's what they picked.
---
ALONE TOGETHER
FRANCESCA'S BINGE-WORTHY TV SHOW
Creators: Benji Aflalo, Esther Povitsky, Eben Russell, Andy Samberg, Akiva Schaffer, Jorma Taccone
Year: 2018
Cast: Esther Povitsky, Benji Aflalo
Where to watch it: Hulu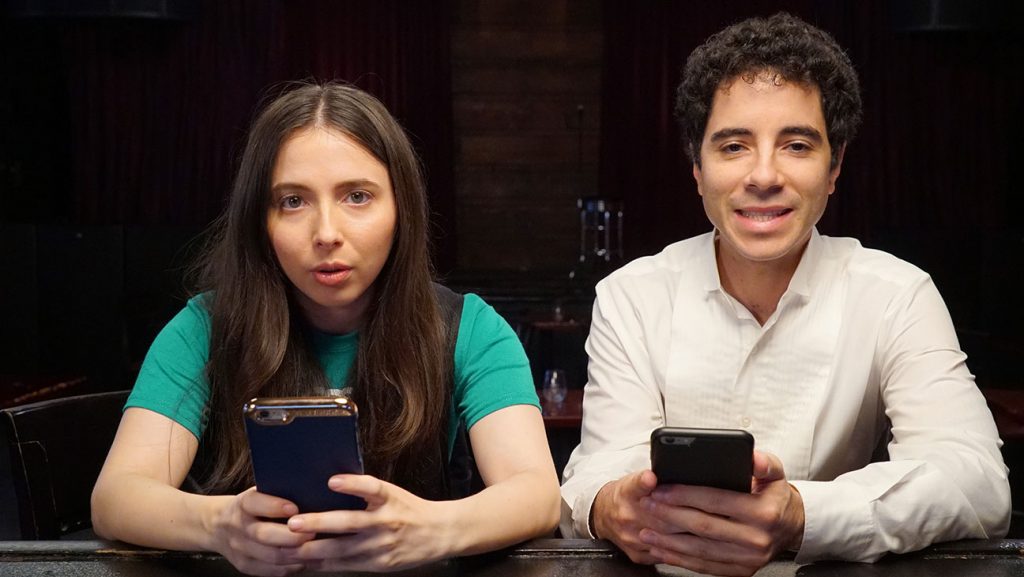 When you're stuck home quarantining, the last thing you need is seeing people on the screen cluelessly moving around different places. Rest assured that that's not going to happen in Alone Together. The comedy depicts the intricate and genuine friendship between Benji (Benji Aflalo) and Esther (Esther Povitsky), two ordinary millennials – also the show's writers – who live in LA but barely walk out of Benji's rich brother's house. They're constantly quarantining while trying to online-navigate the self-centered outside world that is adulthood in LA. And they do so through googling DIYs and making up different aliases that best represent their inner selves. In reality, Benji and Esther have no special talents or claims to do anything concrete, and still they want to make their mark in the world- which, in millennial terms, means becoming Youtube celebrities.
Alone Together will genuinely make you laugh (about yourself) and forget that there's something outside of your own bedroom in the first place.
---
CHERNOBYL
ADELE'S BINGE-WORTHY TV SHOW
Creator: Craig Mazin
Year: 2019
Cast: Jared Harris, Stellan Skarsgård, Emily Watson, Jessie Buckley
Where to watch it: HBO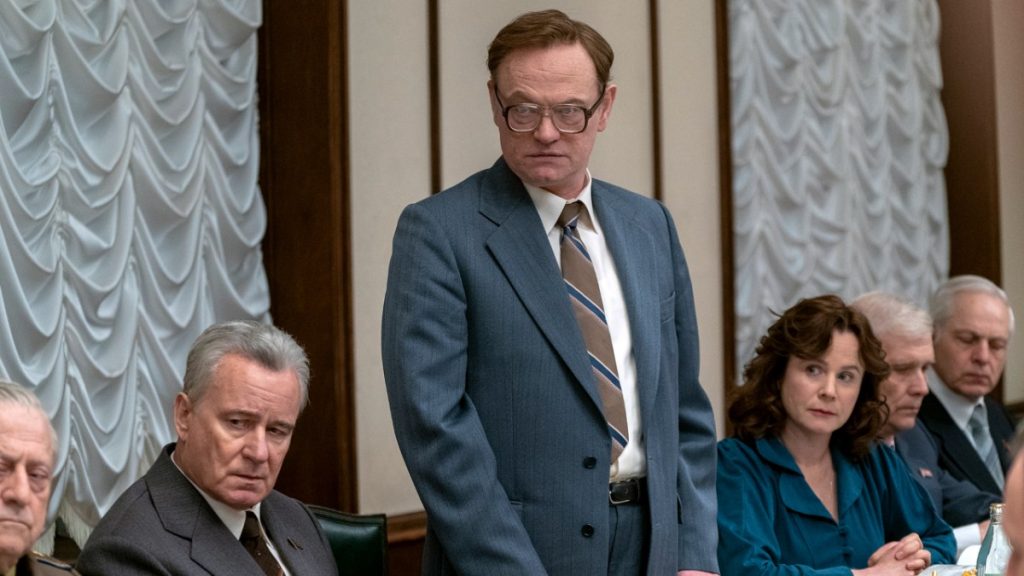 "What is the cost of lies?" these are the first words we hear Valery Legasov (Jared Harris) say in the first episode of HBO's Chernobyl, a 5-part miniseries that shows us just how high that cost was. As the title gives away, the show is the story of the Chernobyl Nuclear Power Plant's explosion near the city of Pripyat in 1986, and an account of the events that unfolded afterwards. Created by Craig Mazin (The Hangover: Part II) and directed by Johan Renck (Breaking Bad, The Walking Dead), Chernobyl has been described as one of the most engaging shows of all time, beating even Games of Thrones. Jared Harris, Stellan Skarsgård, Emily Watson and Jessie Buckley deliver extraordinary performances in this dramatized recounting (and re-enacting) of one of the most dreadful and scary human-caused disasters occurred to our planet.
Chernobyl follows Kurchatov Institute deputy director Valery Legasov (Jared Harris) and Council of Ministers' chairman Boris Shcherbina (Stellan Skarsgård), both real figures who were in charge of the clean-up of the nuclear plant disaster. Based on a composite of the many scientists who worked on helping to contain and fix the effects of the disaster, Ulana Khomyuk (Emily Watson) is the only fictional character. Jessie Buckley plays Lyudmilla Ignatenko, a fireman's wife whose pregnancy scans the passing of time, so we get to realise how much time passes between the first episodes and the last. In fact, the timeline expands slowly in this show, with the first episode revolving around the first few hours from the event: it is only in the last two episodes that we get a sense of how the tragedy unfolded for actual months and years down the timeline.
If Chernobyl was a recipe, it would have the right amount – and combination – of creepy, scary, emotional and dramatic, brought to our screen by incredible writing: each episode is equally gripping and terrifying, and you are, in fact, glued to the screen until the end credits. Not only does it tell us the most known facts about the accident, but it portrays quite a lot of unknown, smaller (or not so small, in fact) details we may not have learnt from textbooks. It also makes us feel a surge of gratitude towards firemen, doctors, nurses, coal miners, soldiers, civilians and all those who helped when the accident happened, despite knowing about the life-threatening situation. Is Chernobyl a cautionary tale? If it isn't, it definitely should be.
---
JANE THE VIRGIN
SERENA'S BINGE-WORTHY TV SHOW
Creator: Jennie Snyder Urman
Year: 2014 – 2019
Cast: Gina Rodriguez, Andrea Navedo, Yael Grobglas, Brett Dier, Justin Baldoni, Jaime Camil, Ivonne Coll, Rosario Dawson
Where to watch it: Netflix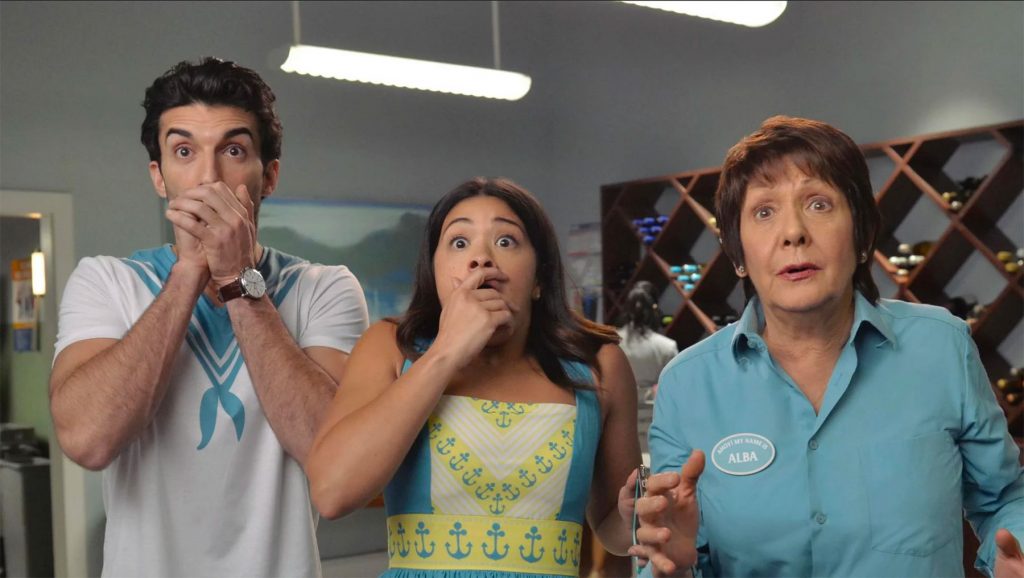 If you're looking for a show with a beginning and an end, a captivating storyline and multiple seasons that are consistently good… Jane The Virgin is what you should be watching. This Golden Globe Award-winning drama is about a virgin (you guessed it!) who discovers she has been artificially inseminated by a distracted doctor during a routine appointment. But this intriguing premise doesn't even begin to describe this wonderfully eccentric, incredibly human show.
Led by an exceptional Gina Rodriguez, Jane the Virgin uses telenovela tropes, such as voiceover, exaggerated reactions and unbelievable coincidences, to make fun of the genre, and the result is a hilarious (but affectionate) satire that is guaranteed to make you laugh. But if Jane the Virgin is a comedy, it's also a murder mystery drama, a romance and a soap opera that spans through generation of resilient women. From one episode to the other, the plot thickens with new, gripping turns of events that will have your eyes glued to the screen and make you want to channel your inner Jane in your everyday life.
It's in its apparent simplicity that the show really delivers its message, as something quite extraordinary happens not long after we first meet Jane (Gina Rodriguez), Xiomara (Andrea Navedo), Alba (Ivonne Coll), Rogelio (Jaime Camil), Petra (Yael Grobglas), Rafael (Justin Baldoni) and Michael (Brett Dier). From the Villanueva women to Jane's love interests, friends and rivals, every single character in Jane the Virgin will start to feel a little bit like your extended, onscreen family. And if you find yourself waking up singing "it's another beautiful day to be Rogelio" and listening to your soap opera-like internal monologue, don't worry: Jane the Virgin comes with side effects, but they're of the most human, heartwarming kind.
---
ONE DAY AT A TIME
THADDEUS'S BINGE-WORTHY TV SHOW
Creators: Gloria Calderon Kellett, Mike Royce
Year: 2017, –
Cast: Marcel Ruiz, Justina Machado, Todd Grinnell
Where to watch it: Netflix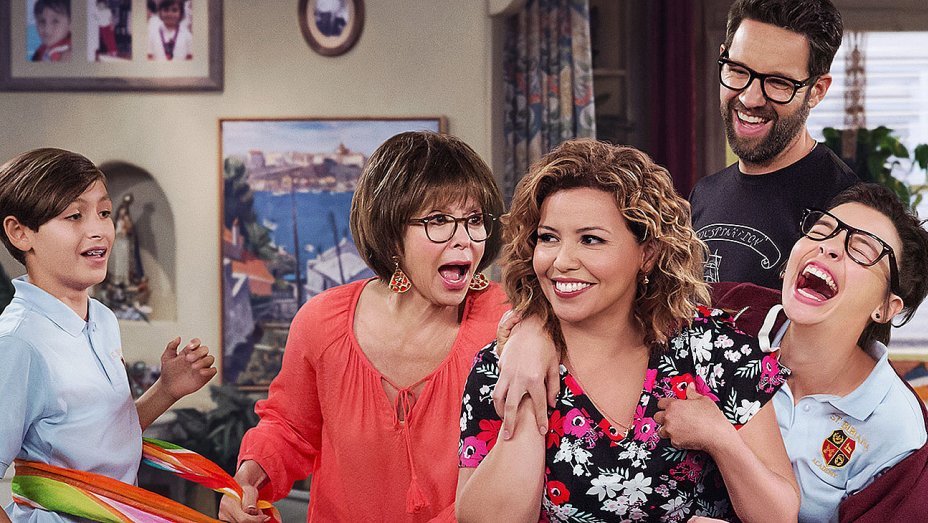 There's a long tradition in the United States of cheesy sitcoms centered around a dysfunctional but loving family. So many to the point where they've been parodied incessantly by the likes of Family Guy and Adult Swim. And frankly, a lot of the flack thrown towards the genre is valid. While there are certainly highpoints and shows worth watching (Fresh Prince of Bel Air and Arrested Development come to mind), the family sitcom is rife with clichés, fluff and filler, and an abundance of cheese.
Why then, of all the shows on Netflix I could have chosen, did I pick One Day At A Time? Well, I chose it because it easily falls within the ranks of the best family sitcoms I have ever seen. One Day At A Time follows the lives of a family of Cuban immigrants living in Los Angeles. The core cast of a single mother living with her two kids and her own mother in a single apartment are accompanied by a strong supporting cast including a Canadian trust-fund baby who's their landlord, a doctor whose personal life is in shambles, and a stuck up PTA parent who's enjoying the single life. The jokes often land as a result of sharp writing and a blend of both physical and topical humor. While the show is good about never taking itself too seriously, however, it also expertly weaves in more serious themes including tackling xenophobia, gender and sexual discrimination, and even microaggressions. And reviewing this show as a straight white man, these issues are presented in a way that is accessible to well meaning allies who want to improve themselves, but still have some learning to do.
A short blurb is not enough to delve deeply into the nuances of any show, but suffice it to say that One Day At A Time continues a trend in the vein of Blackish and Modern Family, where the family sitcom gains refreshing new voices to tell new and thoughtful stories, presented in a familiar way. For anyone with a tolerance for laugh tracks, and a desire for a break from family sitcoms of yore, One Day At A Time is the progressive, heartwarming, and, most importantly, funny show you may be looking for.
---
THE SINNER
ELISA'S BINGE-WORTHY TV SHOW
Creator: Derek Simonds
Year: 2017, –
Cast: Jessica Biel, Bill Pullman, Dohn Norwood
Where to watch it: Netflix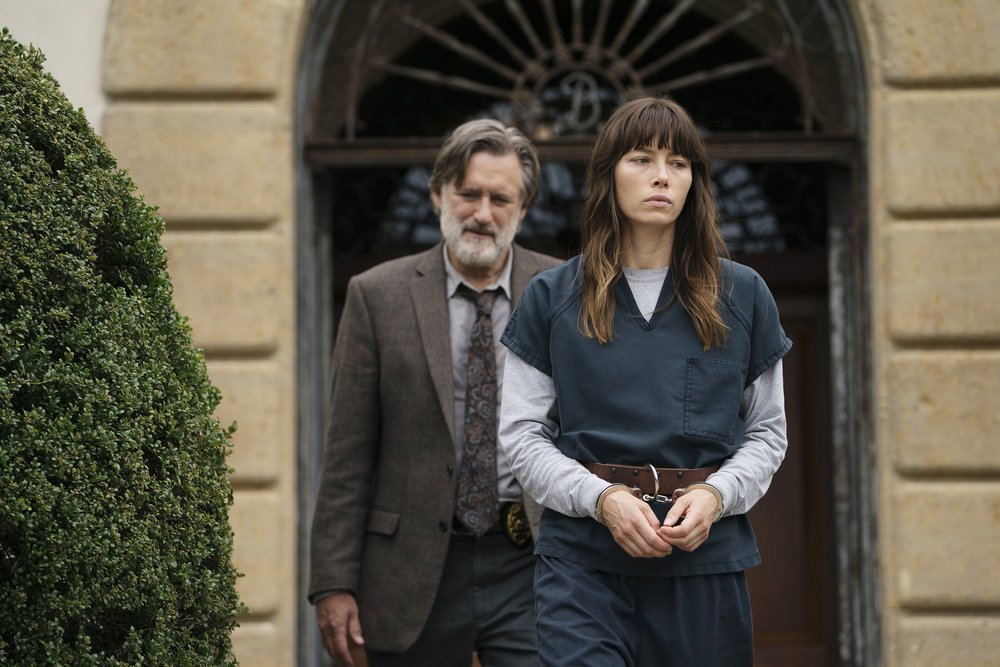 Just as selected tunes can trigger repressed trauma and existential nightmares, so can soundtracks, and Derek Simond's psycho-crime drama The Sinner (2017 – running) gives proof of that. As I'm writing, I'm assuming that none of you has ever even heard of the show – so, let's start from scratch and give you a proper induction training to how to enjoy the series without losing your wits on the way. Season one.
Mother-wife Cora Tannetti (Jessica Biel) runs amok and kills a perfect stranger on a sunny family day at the seaside. Detective Harry Ambrose (Bill Pullman) is assigned to her case. But, as Ambrose pries sharper into Cora's past, recondite secrets come to the surface and expose a whole generation of small-time provincial moral wrongdoers. America has a heart of blood indeed. And it was painted red through centuries of words unspoken and oppressive social hierarchies.
If TV shows scan be judged by the impersonation effect their scores and soundtracks have on their audiences – well, The Sinner is as superb a series as it can be. Get ready to play Big Black Delta's lead theme song Hugging & Kissing on repeat, and make sure you don't fall into the hellish pit of Cora's mind as you do so. Otherwise, Simond's fair of blatant vices and hidden virtues will prove the ultimate binge-watching treat. One always revels when they sees their own human fallibility cast on screen.