Virtual Reality: our 15 favourite experiences at the 2019 Venice Film Festival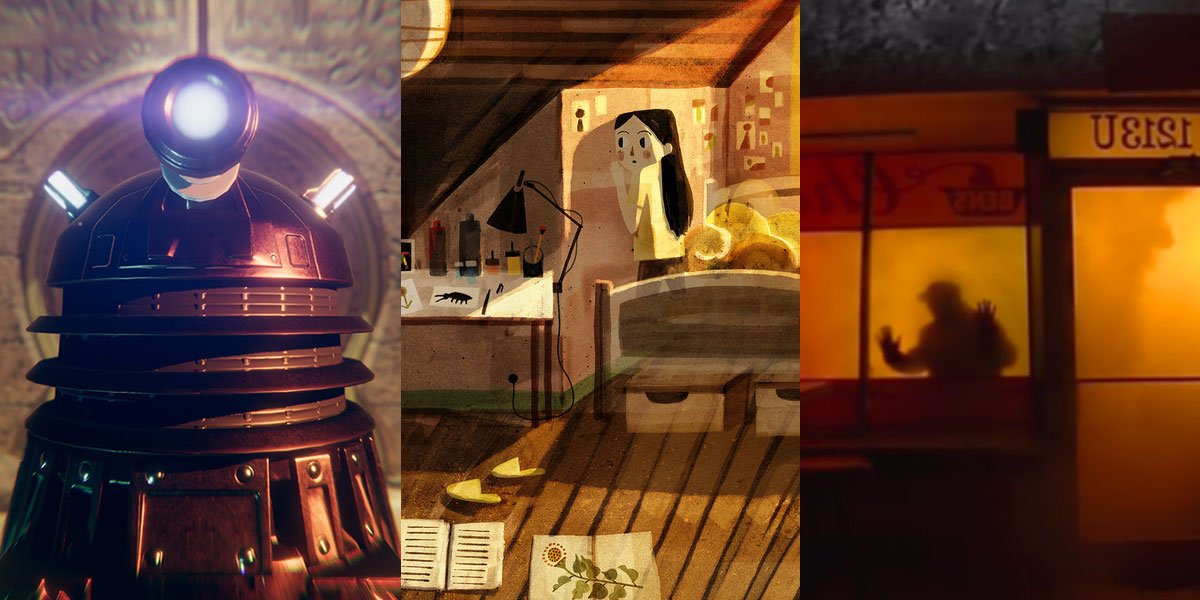 Doctor Who: The Edge of Time; Wolves in the Walls; Traveling While Black (Maze Theory/Fable/Felix & Paul)
Virtual Reality is about to take over Venice's Lido, and we will soon be able to choose from 29 groundbreaking projects. Here's a list of our 15 favourite experiences at the 2019 Venice Film Festival.
---
Virtual Reality is one of the most recent additions to the Venice Film Festival's programme, and it's also one of the most exciting ones. Two years ago, what used to be a leper colony was chosen to be the official "Virtual Reality" hub of the Festival, and more and more people were mesmerised by the groundbreaking installations they were able to experience at the atmospheric Lazzaretto Island.
The 76th Venice Film Festival's VR Line-Up is even more impressive than last year's, as not only will a total of 12 linear projects and 14 interactive experiences be competing, but even more projects will be shown "out of competition". The "Best of VR" section is worth keeping an eye on, as it is dedicated to the very best Virtual Reality has to offer: ten projects have been selected, and some of our Sundance favourites have made the list.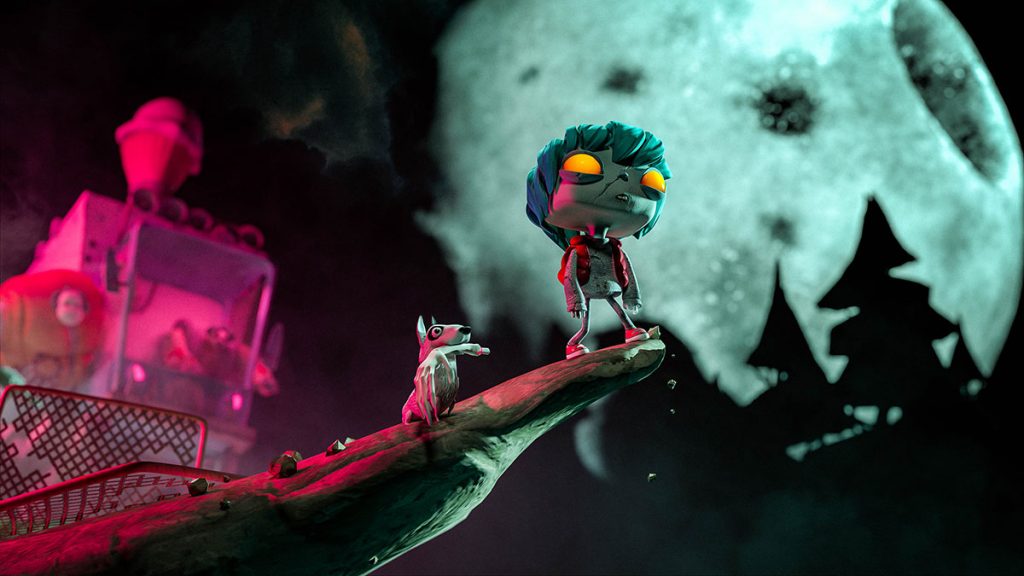 "Biennale College Cinema VR" is another important section, as its three installations have been developed by a creative community that aims to "help existing independent filmmakers and creative professionals from all over the world" acquire know-how and develop a VR project (more information here). Last year, Biennale College Cinema gave us 4 Feet: Blind Date, a tremendously important project that turned out to be an audience favourite at Sundance, Cannes, SXSW and other major festivals in 2019.
The 76th Venice Film Festival will take place at Venice's Lido Island from August 28th to September 7th. Last week we made a list of 25 films and TV shows you absolutely need to watch, and today we picked our favourite Virtual Reality projects of the festival. Here are 15 Virtual Reality experiences you don't want to miss.

---

VIRTUAL REALITY: INTERACTIVE
(In Competition)

DOCTOR WHO: THE EDGE OF TIME
Director: Marcus Moresby
Production Company: Maze Theory
Featuring: Jodie Whitaker, Jennifer Saayeng, James Goode, Adjoa Andoh
Type: Stand-up
Duration: 30′
Country: U.K.
Official Synopsis:
Doctor Who: The Edge Of Time will transport fans into a globally-beloved world of aliens, mystery and wonder, letting them embark on a brand-new and fully-interactive adventure, inspired by the show's 55-year history and starring the Doctor's current incarnation, played by Jodie Whittaker. (more)
We like it because:
It's an interactive Doctor Who adventure, and the Weeping Angels are a part of it! Trying not to blink for 30 minutes might turn out to be tricky, but it will be worth it.
---

GLIMPSE
Directors: Benjamin Cleary, Michael O'Connor
Production Company: Mr Kite
Featuring: Taron Egerton, Lucy Boynton
Type: Stand-up
Duration: 6′
Country: U.K., Ireland
Official Synopsis:
GLIMPSE is a highly emotive visual feast set in the imaginative mind of a heartbroken panda named Herbie who has recently broken up with his girlfriend Rice. Herbie is an illustrator and through his art we delve back through the memories of his relationship from the heartbreaking end to the beautiful beginning.
We like it because:
Directors Michael O'Connor and Benjamin Cleary (who won an Oscar for his short film Stutterer in 2016) bring us what is probably going to be the cutest Virtual Reality installation at this year's Venice Film Festival. We are already in love with their heartbroken Panda, and we can't wait to embark on a journey through his memories. (Also, … Taron Egerton is in this project! How exciting!)

LOVESEAT
Director: Kiira Benzing
Production Company: Double Eye Studios (Kiira Benzing, Alyssa Landry, Maria Soccor, Cherryl S. Espinoza)
Featuring: Jenn Harris (Abby), Jonathan David Martin (Bruce), Sam Kebede (The Host)
Type: Installation
Duration: 60′
Country: U.S.A.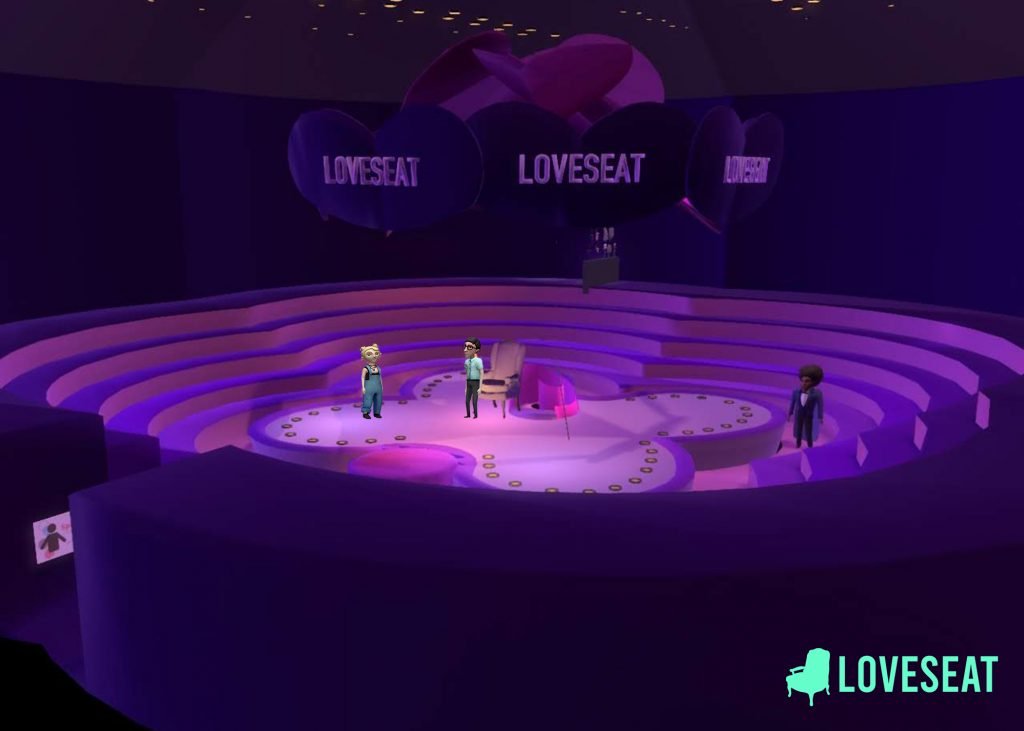 Official Synopsis:
LOVESEAT is a romantic comedy about Abby and Bruce, who compete for the love of an armchair on the reality show "The Perfect Partner." Part-story, part-interaction between virtual and real worlds, the actors perform simultaneously in front of a live audience and a virtual audience hosted on a social VR platform. (more)
We like it because:
The tagline describes Loveseat as "a virtual reality comedy performed simultaneously to virtual and real world audiences", and we love the idea of the double audience! The team behind this VR "reality show" incorporated such relevant social themes in their narrative, and we can't wait to experience it!
---

PAGAN PEAK VR
Directors: Ioulia Isserlis, Max Sacker
Production Company: Another World
Featuring: Christian Stotz, Bennet Büker, Ioulia Isserlis, Phillippe Droste
Type: Stand-up
Duration: 45′
Country: Germany
Official Synopsis:
An interactive VR thriller drawing on the fascination of escape room games that puts the player into the role of a detective with the goal of surviving an alpine serial killer. (more)
We like it because:
This one is for the horror fans! Inspired by the Sky Original series with the same name, Pagan Peak looks even scarier in Virtual Reality. And it's been developed by the same team that brought us Kobold last year, so we're even more excited.
---

THE KEY
Director: Celine Tricart
Production Company: Lucid Dreams Production
Producer: Gloria Bradbury
Featuring: Alia Shawkat
Type: Installation
Duration: 30′
Country: U.S.A.
Official Synopsis:
A room-scale interactive experience where the viewer controls a series of high pressure, delicate twists and turns. (more)
We like it because:
The Grand Jury Prize winner at this year's Tribeca Film Festival is a mysterious experience made in partnership with the Oculus VR for Good Creators Lab and Friends of Refugees. It's an immersive experience with an important message at the end, and we can't wait to find out what it is.

---
VIRTUAL REALITY: LINEAR
(In Competition)

BATTLESCAR
Director: Martin Allais, Nico Casavecchia
Production Companies: Atlas V in coproduction with 1STAveMachine, Fauns and Arte France, in association with Kaleidoscope
Featuring: Rosario Dawson
Type: Stand-up
Duration: 28′
Country: France, U.S.A.
Official Synopsis:
BattleScar follows a year in the life of Lupe, A Puerto Rican-American living in late 1970's New York City. The film utilises Lupe's handwritten journal to guide us through her experiences spanning across a the year 1978 as she meets Debbie, another runaway kid living in the city. Debbie will introduce Lupe to the Punk scene of the Bowery and expose her to the secret worlds co-existing in the Lower East Side in the late 70's. (more)
We like it because:
This Sundance, Tribeca, Montreal, Strasbourg… (the list goes on!) Film Festival favourite has been produced by the same company that gave us the extraordinary Gloomy Eyes (keep reading to find out about it!). It's a captivating coming of age story with original music (by Antfood), compelling graphics and an intriguing storyline! We can't wait to see it.
---

BATTLE HYMN
Director: Yair Agmon
Production Company: Yalla Films
Featuring: Itamar Eliyahu, Tomer Macloof, Offer Becher, Matan Jez
Type: Installation
Duration: 11′
Country: Israel
Official Synopsis:
Every night, hundreds of IDF soldiers go on dozens of arrest missions in Palestinian villages in the West Bank. The film "Battle Hymn" gives its viewers a one-time peak into this 'routine' IDF fundamental experience, where manliness and shame, strength and weakness, lowliness and power, combine. In doing so, the film tells a tale, both realistic and surreal of this crazy and sad place that I call home. (more)
We like it because:
Here's an original immersive VR project that sheds light on yet another subject that not many people know much about. Battle Hymn uses Virtual Reality to transport the viewer to a place that is very unfamiliar to us, but that many soldiers call "home". It won't be an easy installation to experience, but it's certainly a must-see for the important theme it approaches.
---

DAUGHTERS OF CHIBOK
Director: Joel Benson
Production Company: VR360Stories
Type: Installation
Duration: 11′
Country: Nigeria
Official Synopsis:
Daughters of Chibok is the first-ever virtual reality documentary that takes you right into the heart of a town that has not remained the same since the abduction of its children on April 14, 2014. (more)
We like it because:
It's been five years since 276 teenage girls were abducted from their classrooms in Chibok, and 112 of them are still missing to this day. Yet, not many people know about this terrible tragedy and the consequences Boko Haram's terrorist attack had on the families of this "little-known town in Northeast Nigeria". In his experience/documentary, Joel Benson uses Virtual Reality for the most noble purpose of all – to raise awareness on this tragedy.

---
GLOOMY EYES
Directors: Fernando Maldonado, Jorge Teresoy
Narrated by: Colin Farrell
Producers: Jorge Tereso, Angeles Blasco, Corentin Lambot
Production Companies: 3DAR, Atlas V
Type: Stand-up
Duration: 18′
Countries: France, Argentina
Official Synopsis: It's 1983 on a cold night in Woodland City. Being a zombie is against the law. The undead have been around for almost a decade now, but peaceful coexistence with the "normal" people continues to fail. They hide in the forest, away from the dange- rous zombie hunters. Nights are calm and quiet, but Gloomy still tries to stay out of sight. Hunters are a real threat, but this zombie is hiding from something else as well… (more)
We like it because:
This SXSW Film Festival Jury Award winner is one of a kind. We had the chance to follow "Gloomy the zombie" in his magical world at Sundance in January, where the first episode was shown, and we absolutely fell in love not only with the visually stunning graphics and incredibly cute story, but, most of all, with the quality of Gloomy Eyes's narrative. It's captivating and intimate but also insightful and exquisitely dark: you absolutely don't want to miss the second part of Gloomy's tale in Venice.
---
BEST OF VR
(Out of Competition)

A FISHERMAN'S TALE
Director: Balthazar Auxietre, Alexis Moroz
Production Company: Innerspace
Featuring: Jacob Augustin
Type: Stand-up
Duration: 20′
Country: France
Official Synopsis:
You play as Bob, a tiny fisherman puppet. You live alone in your tiny cabin, oblivious to the world outside. Until your radio broadcasts a storm alert – you must run to the top of the lighthouse and turn on the light! But as you try to leave your cabin, with the help of some uncanny sidekicks, you realize what lies outside is not at all what you expected… (more)
See Also

We like it because:
This "mind-bending puzzle adventure game" has travelled the world in these past few months, and it received many awards including a Game Connection Development Award for Best Storytelling and two München Film Festival Virtual World Awards for Best Immersive Work and Best Interactive Content. We can't wait to become Bob and find out what his world looks like!
---

BONFIRE
Director: Eric Damell
Production Company: Baobab Studios
Featuring: Ali Wong
Type: Stand-up
Duration: 20′
Country: U.S.A.
Official Synopsis:
You've just crashed your spaceship on a strange planet. Your only tools for survival are a fading bonfire, a surly robot and a limited supply of nourishment cylinders. (more)
We like it because:
The Award-winning Studio behind the beloved Crow: The Legend (one of the highlights of last year's Festival) is back with another incredibly appealing story, both visually and in terms of its narrative. Bonfire will transport you to an "unknown planet three-hundred light-years from Earth" and give you a robot sidekick (voiced by Ali Wong) as companion. This experience is all about making choices, and we are intrigued.
---

LE CRI VR (THE SCREAM)
Director: Sandra Paugam, Charles Ayats
Production Company: Cinétéve / Backlight Studio
Featuring: Paul Hamy, Ann Christine, Anna Flori Lamour
Type: Stand-up
Duration: 15′
Country: France
Official Synopsis:
Edvard Munch's The Scream is omnipresent. The famous face distorted by terror has fired our imaginations so greatly that it has become the universal symbol of dread. Are you ready to unleash the secrets of the most famous « scream » in art history? (more)
We like it because:
One of the many perks of Virtual Reality is that it can transport you to magical places and distort reality in all sorts of ways. This Award-winning experience takes you to an empty museum, face to face with one of the most famous and disquieting paintings that have ever existed. Not only that, but demons and phantoms will start to appear, and you will be dragged into "the depths of the artist's tortured mind". Which will result in an extremely fascinating Virtual Reality experience, both from a psychological and from a visual point of view.
---

TÓNANDI
Directors: Sigur Rós, Sarah Hopper, Mike Tucker, Steve Mangiat
Production Companies: Sigur Rós and Magic Leap
Type: Stand-up
Duration: 30′
Country: U.S.A., Iceland
Official Synopsis:
Together with Sigur Rós, we set out to discover and manifest the DNA of their sound in a new reality. The result of that collaboration is Tónandi, which translates to sound spirit in Icelandic, an interactive audio-visual exploration of the sounds and spirit of Sigur Rós. (more on Magic Leap's website)
We like it because:
Tónandi is an intriguing project. It took Magic Leap and Sigur Rós five years to complete it, and the final result is something that might even give us "a glimpse of the future of music", at least according to Sigur Rós. Virtual and "Mixed" Reality are a source of endless possibilities, and we are fascinated by the way this ambitious project combines different senses.
---

TRAVELING WHILE BLACK
Directors: Roger Ross Williams, Ayesha Nadarajah, Felix Lajeunesse, Paul Raphaël
Producers: Ayesha Nadarajah, Jihan Robinson, Lina Srivastava
Production Company: Felix & Paul Studios
Featuring: Sandra Butler-Truesdale, Virginia Ali, Therrell Smith, Courtland Cox, Frank Smith, David Strader, Amanda King, Samaria Rice
Type: 360° installation
Duration: 20′
Country: U.S.A., Canada
Official Synopsis: Traveling While Black is a cinematic VR experience that immerses the viewer in the long history of restriction of movement for black Americans and the creation of safe spaces in our communities. […] Confronting the way we understand and talk about race in America, Traveling While Black highlights the urgent need to facilitate a dialogue about the challenges minority travelers still face today. (more)
We like it because:
We were lucky enough to experience Traveling While Black at Sundance in January, and it was, without a doubt, our favourite VR experience of the festival. It was also the first Virtual Reality installation that moved us so much to make us cry, and certainly one of the most impressive projects we've ever seen (in VR or not). It's intimate, informative, shocking and everything in between, and we couldn't recommend it enough.
---

WOLVES IN THE WALLS: IT'S ALL OVER!
Directors: Pete Billington
Production Company: Fable Studio
Featuring: Cadence Goblirsch, Elizabeth Carena, Jeffrey Wright, Noah Schnapp
Based on: Neil Gaiman and Dave McKean's book
Type: Stand-up
Duration: 20′
Country: U.S.A.
Official Synopsis:
Not everything is at it seems, when 8-year old Lucy's imagination proves to be a reality. Based on the work by Neil Gaiman and Dave McKean, Wolves in the Walls transports you into the magic of virtual reality cinema, where only you can help Lucy discover what's truly hiding inside the walls of her house. (more)
We like it because:
This Emmy Finalist for Outstanding Innovation in Interactive Media is a "Virtual Reality fable" that you don't want to miss. Not only does it have excellent graphics and a compelling protagonist, but it is based on Neil Gaiman and Dave McKean's beloved book with the same name. Get ready to embark on a very unique quest!