Bodyguard (Netflix Review): Storytelling at its Best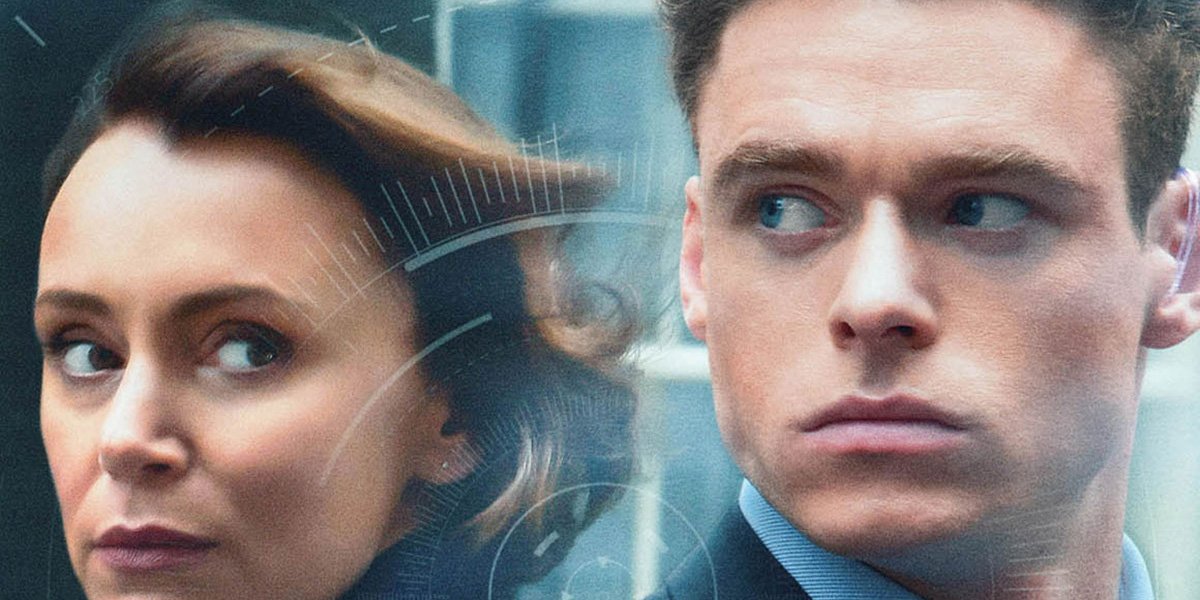 Keeley Hawes and Richard Madden in Bodyguard (Sophie Mutevelian/Netfltix)
Jed Mercurio's Bodyguard is a suspenseful, bingeworthy political thriller with charismatic leads, a well-constructed screenplay and more than one unpredictable twists.

---
Bodyguard is one of those rare shows that will have you hooked to the screen from the very first scene to the last. Jed Mercurio's compelling political thriller is both extremely watchable and incredibly entertaining, and there are a number of factors that make it one of the most binge-worthy series available on Netflix. And it's not a matter of storyline and casting alone: Bodyguard has the exact right amount of all the elements a good miniseries should have. Not only there are an intriguing plot with socio-political elements and the kind of suspence you'd expect in a good thriller: the series owes part of its success to its carefully constructed storyline that relies on its well-developed, layered characters – starting with the leads.
The show is set in London and develops around a series of controversial political figures. At the centre of the story is Home Secretary Julia Montague (Keeley Hawkes, of It's a Sin), a strong-willed, opinionated woman whose motives are as unclear as the personality that seems to be hidden under her political ambitions. But the Home Secretary is not the only compelling character in Bodyguard: war veteran David Budd (Richard Madden, of Game of Thrones) is just as fascinating and complex. Budd is not only the first character we meet, but also the one who changes the most and the one who ultimately holds the whole series together. He is first introduced to us as the hero who prevents a terror attack from happening, but his role quickly evolves with his promotion to Specialist Protection Officer (as part of London's Metropolitan Police's Royalty and Specialist Protection Branch), when he is given the assignment of protecting the Home Secretary. Which sets off a chain of events that will have your eyes glued to your TV for the entire duration of the show.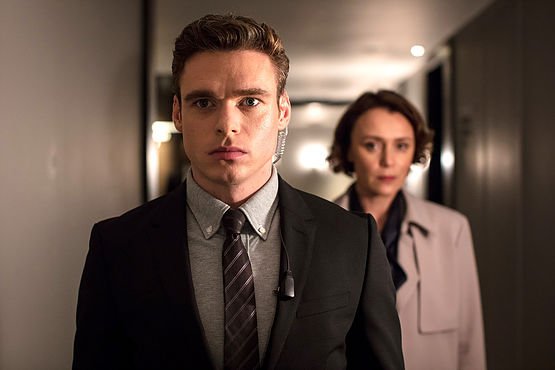 Sergeant Budd is a complex character to figure out. His undeniable courage and his strong sense of justice make him the perfect hero for this story, but, at the same time, it is clear from the very beginning that he is also dealing with more than one demon of his own. Haunted by his past and conflicted about his future, Budd is the kind of war hero that intrigues us, moves us and has us worried for him, all at the same time and without even uttering a word. Richard Madden excels at showing us a conflicted man who feels everything so strongly, and all those emotions are transmitted to us through the screen: underneath the detached appearance and fixed gaze, Budd is extremely human, and that's what makes him so relatable.
The chemistry between Madden and Hawes is undeniable, and watching them interact on screen is absolutely effortless. Their relationship evolves in a way that is both incredibly natural and full of surprises: the connection between the two is not only inevitable, but also extremely real. Their interactions are a pleasure to watch, and bring a rollercoaster of emotions that adds one more layer of drama to an already intense storyline. And what a storyline it is: as Budd divides his time between Montague and a series of ambigious politicians, the action unfolds and there is no time to think. In this fast-paced thriller, everything happens so smoothly that you won't even notice how you went from trusting to disliking a character within minutes, and, by the time you've realised it, more things will have happened and your sympathies will have shifted once more. It's a show that moves in different directions and keeps you guessing until the very end.
Bodyguard's main strength lies in the quality of its screenplay, and the excellent casting choices for its well-written characters are part of what makes this show immediately stand out. Hawes is exceptional as Julia Montague, and Madden's flawless performance as Sergeant Budd earned him a well-deserved Golden Globe, but the two leading actors are not the only cast members who are worth-mentioning. Gina McKee's portrayal of Anne Sampson, the Head of the Metropolitan Police's Counter Terrorism Command, is impressive to say the least: the Notting Hill actress was tasked with the difficult job of impersonating a character with a strong personality and a tendency not to let her emotions get in the way of her job, and rose to the occasion by giving us more than one scene we won't forget. Also noteworthy are Ash Tandon and Nina Toussaint-White's performances as DCI Deepak Sharma and DS Louise Rayburn, two key characters in the show, and so is Pippa Haywood's masterful portrayal of Chief Superintendent Lorraine Craddock, another complex, multilayered character.
See Also

Most of those who didn't like Bodyguard accused it of being incoherent and not believable enough. They looked at its depictions of police investigations and examined the sequence of events and claimed the writers favoured plot over credibility. Which might even be true, but it's also what makes the show so gripping from beginning to end. The show relies on its shocking twists, and its excellent structure is what makes it so unique. So what if there are too many revelations for it to be realistic? It's captivating and unpredictable, which is exactly what the very essence of entertainment should be. It's also so much more than that: it's an impressive, extremely precise work in which nothing has been left to chance and every single detail is there for a reason. It will shock you, it will confuse you, it will draw you in only to shock you again, until, when you least expect it too, it will all make sense.
---
Bodyguard was released in October 2018. The show is currently available to watch on Netflix.