10 Underappreciated American Films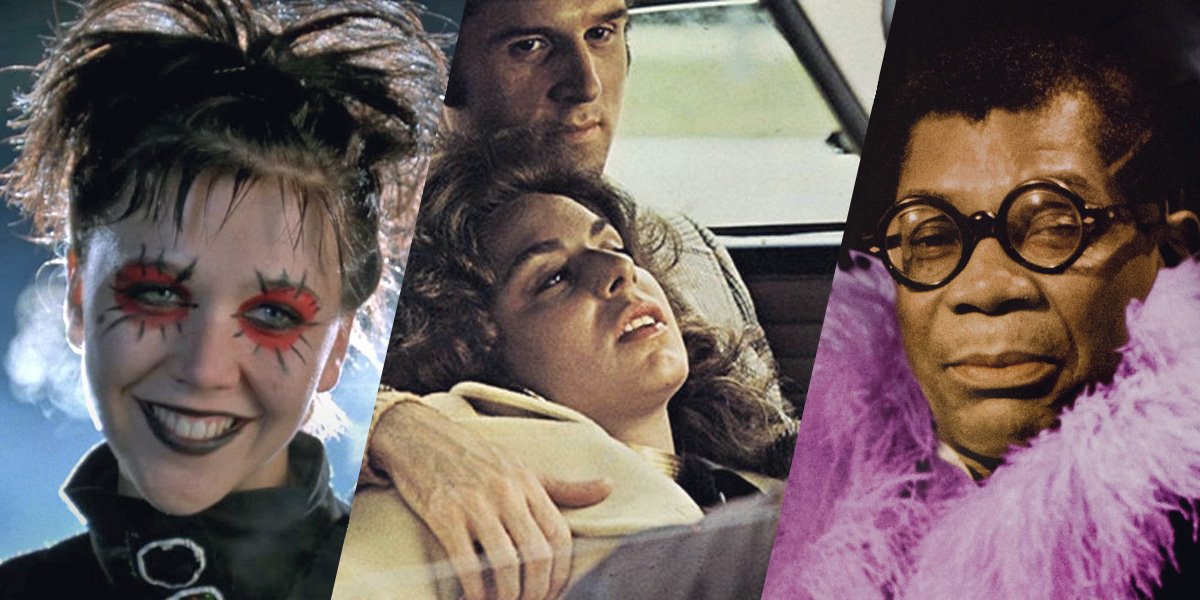 Cecil B. Demented, The Heartbreak Kid, Portrait of Jason (Bac, Palomar, Shirley Clarke)
While arguably best known for Hollywood, there is an array of underappreciated American films made by marginalized voices that are exciting and subversive.
---
One of the few constants throughout film history is that the majority of directors are straight white men. The same goes for American cinema. However, in the last few years there has been a push within film festivals and awards competitions for more inclusivity and diversity. Pushes like these are vastly important to give filmmakers who historically have not enjoyed the same privileges as their white male counterparts more opportunities within the industry. Viewers also benefit and can see movies that previously they may have not been able to and be introduced to new and different perspectives.
As the year starts to wrap up and the industry begins preparing for the awards season, I would like to take the opportunity to talk about ten greatly underappreciated American films in the larger film landscape. I have decidedly focused on Black, women, and gay filmmakers to attempt to complicate film history as we know it. Listed below are some of the best films to come out of America: some are groundbreaking documentaries, some are experimental dramas, and others are hilariously subversive comedies. And while I have sought to include historically marginalized voices in this list in order to platform these vital works, it is not in any way conclusive or fully representational. Simply put, the following underappreciated American films are all stellar motion pictures that aren't as widely recognized or popular as the ones made by their white male contemporaries. It is only an introduction into a wider display of American voices, not an end, but a doorway to hopefully lead you down new and exciting paths.
Ordered in a nifty list and arranged alphabetically, here are ten underappreciated American films worth checking out.
---
A DRY WHITE SEASON
Director: Euzhan Palcy
Year: 1989
Where to watch it: on Digital and on Demand (US) / on Prime Video (UK)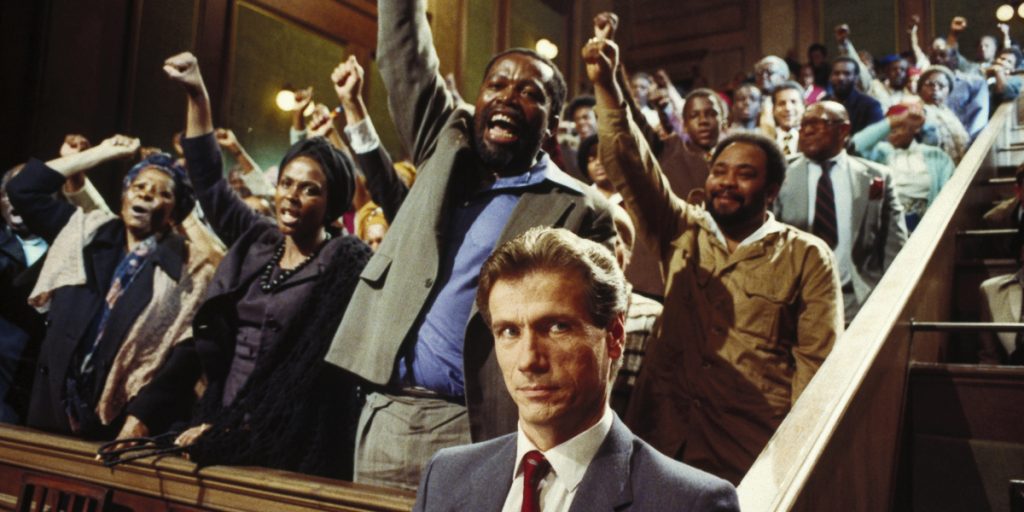 Perhaps best known for bringing Marlon Brando out of a nine-year retirement, Euzhan Palcy's A Dry White Season is also significant for being the first film directed by a Black woman to be produced by a major Hollywood studio. It takes place in 1976 South Africa during apartheid and follows the story of a white schoolteacher who becomes aware of the systemic oppression of Black people when his gardener mysteriously dies. While the film does unfortunately follow the old white savior trope, Palcy portrays this character archetype with nuance and purpose. The schoolteacher, Ben du Toit (Donald Sutherland), transforms from a "well-meaning" racist into a socially conscious political actor, and yet this transition is presented with uncommon depth. We see his obliviousness to the atrocious reality of apartheid and even how he upholds it by not questioning authority. We see the time it takes for him to learn about the systemic oppression the Black citizens face and learns to recognize his own privilege.
Du Toit's ignorance is challenged over the course of the film by the Black people around him, most notably by Stanley (Zakes Mokae), his driver. Additionally, A Dry White Season smartly dictates the disconnect between the concepts of justice and law. The film argues that laws are in place to uphold the status quo, they are used to oppress Black people. Justice, on the other hand, challenges the status quo, it works outside the law in order to demolish the status quo. Overall, while a white man is unfortunately the protagonist of the film, Euzhan Palcy's A Dry White Season is a bracing cinematic experience, rife with fantastic performances and astute political observations.
---
BUSH MAMA
Director: Haile Gerima
Year: 1979
Where to watch it: on DVD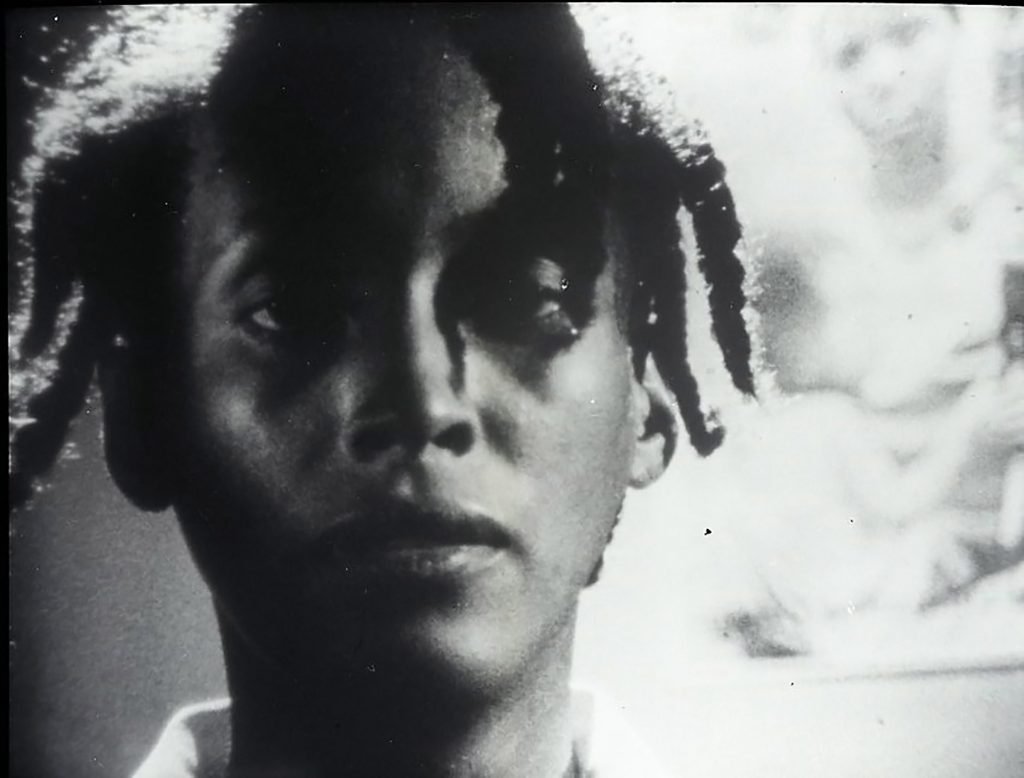 Bluntly put, Bush Mama is a mind-expanding piece of cinema. It revels in its breakneck pacing, experimental editing, somewhat non-linear narrative and scathing ending. For those who may be unaware, the L.A. Rebellion describes films made by Black UCLA Film School students between the late 60s and early 80s. These motion pictures were essential in creating a form of Black cinema that was completely independent from Hollywood. Many of them also worked to dismantle decades of harmful stereotypes of Black people seen in mainstream media. Bush Mama is one of the most visually and politically radical of these movies and a severely underappreciated American film.
While borrowing from French Cinema, notably cinéma vérité and the frantic experimentalism of Godard, Gerima expertly crafts a dense look at life within a white supremacist state. The story revolves around Dorothy and her husband T.C. He has returned from the Vietnam War traumatized and disillusioned, and one day is falsely arrested and imprisoned for a crime he did not commit. Dorothy is left to take care of their daughter. As Dorothy becomes more furious about the economic destitution, unemployment, and corrupt policemen that surround her, she becomes more and more politically conscious. The film builds up to a devastating, violent climax that also acts as a searing call to arms. Ultimately, Bush Mama is about a Black woman's political awakening. No longer are her neighbors, husband, or white welfare office workers telling her what to do. Finally, she decides what she wants.
---
CECIL B.DEMENTED
Director: John Waters
Year: 2000
Where to watch it: on Prime Video (US/UK)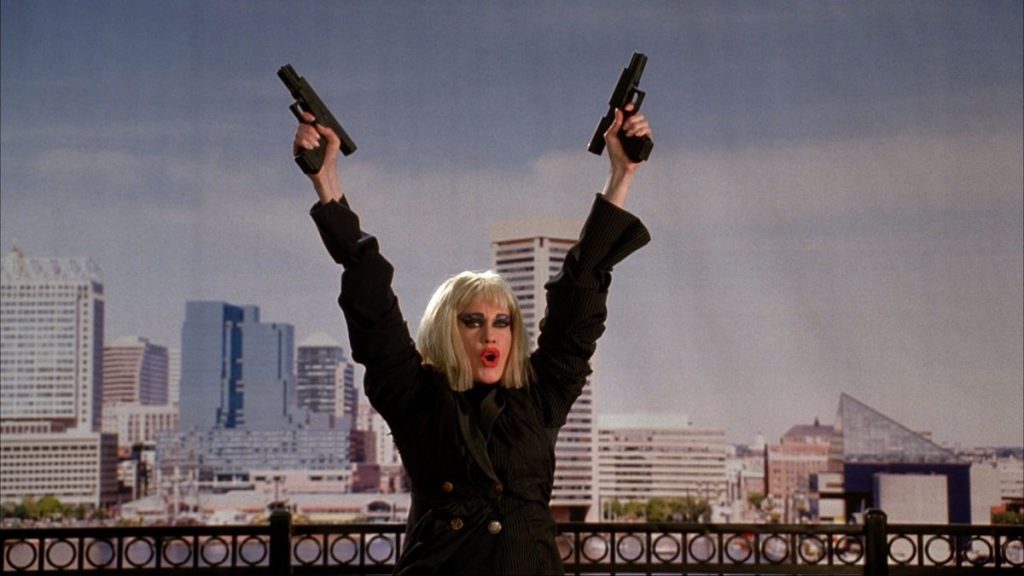 After discussing two intense dramas, now is a good time to talk about something a lot more lighthearted, Cecil B. Demented, by iconoclast filmmaker John Waters. This film is an absurd, riotously funny satire of not just mainstream cinema, but also cinephiles, auteurs, and Conservative America. It has its barbs out for just about everyone and everything and is consistently one of the most bonkers films to come out of the 2000s. Revolving around a famous actress, Honey Whitlock (Melanie Davis), being kidnapped by a group of horny guerilla terrorist filmmakers in order to appear in their next film, Cecil B. Demented is just about the most fun you can have watching a movie. The cast is overflowing with memorably wacky characters and over the top performances, including Maggie Gyllenhaal as a Satanist make-up artist, Michael Shannon as a gay hick in love with Mel Gibson, and many more!
The dialogue throughout is sharp, witty and full of cheeky references to cinema. And while John Waters is making fun of the bland quality of mainstream movies, he is also celebrating the rich history of outsider films, from softcore porn to low-budget action flicks and everything in between. Cecil B. Demented ultimately exists as a film for all outsiders, a tongue-in-cheek, wickedly funny send-up of the conventional and a joyous expression of left-field art.
---
HARLAN COUNTRY USA
Director: Barbara Kopple
Year: 1976
Where to watch it: on HBO Max & The Criterion Channel (US) / on Demand (UK)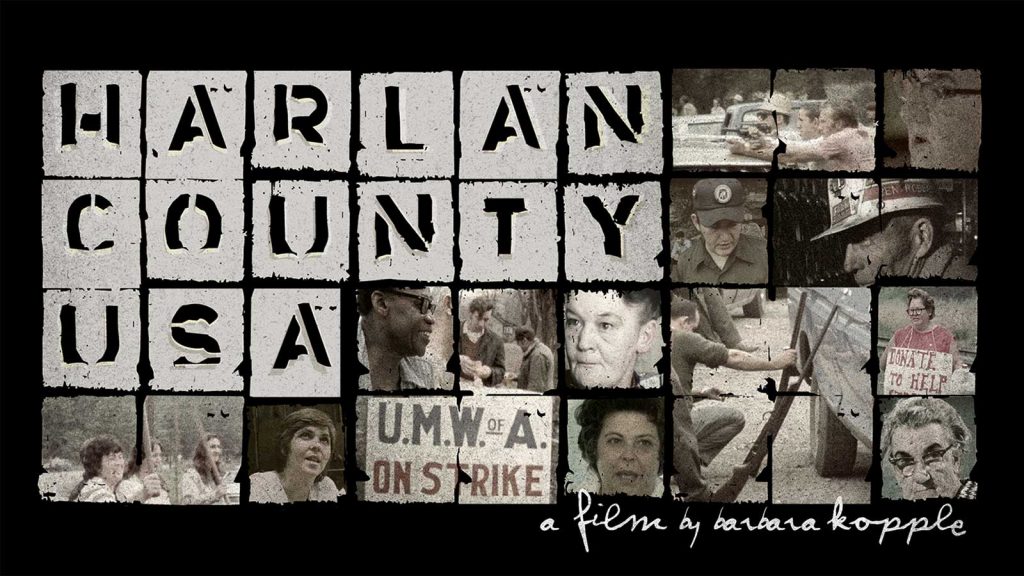 The first of several documentaries on this list, Barbara Kopple's Harlan County USA is one of the most powerful American documentaries ever made as well as a rousing portrait of workers fighting for their rights. While a critically acclaimed and Oscar winning film, Harlan County USA is not as widely discussed as it should be, as it is a captivating, emotionally charged watch. Made over the course of several years, the film follows a group of miners in Harlan County, Kentucky, as they go on strike against the Brookside Mine of the Eastover Mining Company. The handheld camerawork places the viewer directly into the events of the film. We hear about the horrific conditions of the mines, listen in to the miners debate what courses of action to take, and witness the violence coming from the mine owners and those in their pockets. The whole experience is grounded in a stark, confrontational reality, aided by the lack of traditional voiceover. We feel as if we are right there on the picket line with the miners. When they experience success, we experience it with them, and when tragedy strikes, we grieve with them. It is rare for a documentary to feel so viscerally compelling.
---
THE HEARTBREAK KID
Director: Elaine May
Year: 1972
Where to watch it: on DVD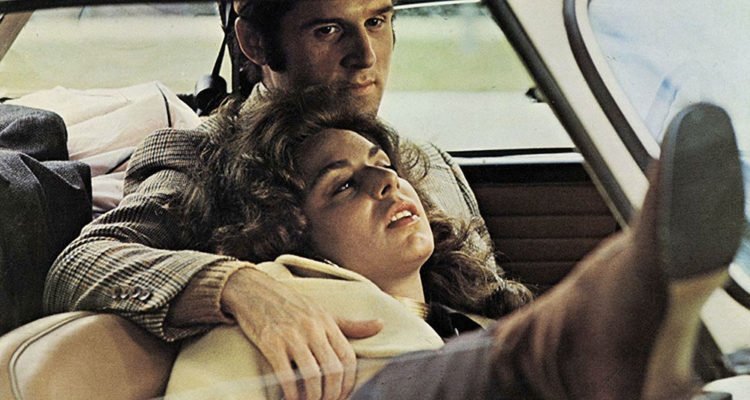 One of the more underappreciated talents of the 70s, Elaine May's most popular works are probably Tootsie and The Birdcage, both of which she was a writer for. However, she also directed several insightful, hilarious, and pointed films, including The Heartbreak Kid. It follows newlyweds Lenny (Charles Grodin) and Lila (Jeannie Berlin) as they spend their honeymoon in Miami. While there, Lenny runs into a younger, more attractive blonde woman, and decides he will try and woo her. Comic antics ensue, of course, making The Heartbreak Kid a breezy, fast paced, and frantic comedy of errors. Although, what makes the film standout amongst the crowded field of 70s American comedies is its pitch-black humor and insightful social commentary.
Charles Grodin as Lenny exudes pure selfishness and male entitlement. He has just recently married and already decided this isn't what he wanted. Instead of communicating with his wife, instead of analyzing the reason for his disillusionment, he pursues another woman. The film is a shocking and brutally felt takedown of toxic masculinity, sexism, and entitlement, and yet still manages to be completely uproarious. May pulls off a difficult tonal balancing act, delicately making sure that the darkness and emotional devastation never overshadows how cruelly sharp and funny the dialogue is (courtesy of writers Bruce Jay Friedman and Neil Simon). Because of its committed performances, uncomfortably relatable characters, tight screenplay, and rapidly paced narrative, The Heartbreak Kid remains an underseen classic of 70s American comedies.
---
NOWHERE
Director: Gregg Araki
Year: 1997
Where to watch it: on Digital (US)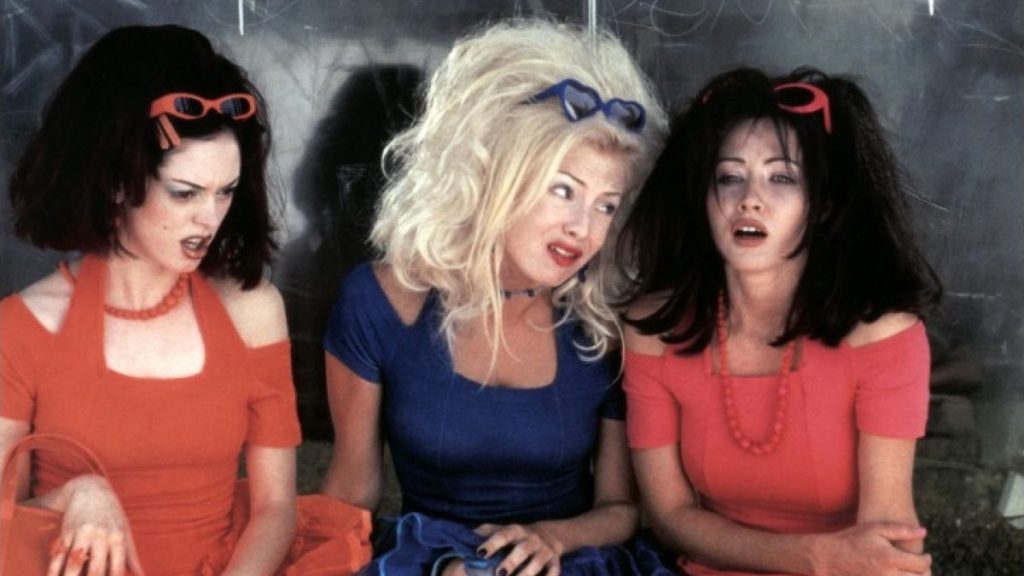 Welcome to the world of Nowhere, a quintessentially 90s whirlwind of sex, love, violence, and a possible alien invasion. Gregg Araki, an independent filmmaker and a major figure of the New Queer Cinema movement, catapults the viewer into a gloriously exaggerated version of Los Angeles. Everything about the film is stylized, from the surreal DIY sets to the erratic editing: Nowhere is cinema at its most fully realized. Each element is finely tuned to place the viewer into a distinct, yet elusive world populated by some of the most memorable characters you'll find anywhere. The premise is simple, relaying the events of a day in the life of a cast of teenagers. Yet, this simplicity is deceptive. Araki has much more up his sleeve than making just another high school sex-comedy.
The threat of apocalypse hangs over the whole film, perhaps a metaphor for the new millennium as these characters struggle to find their place in the world. As a piece of queer cinema, Nowhere is incredibly empathetic and relatable, presenting the LGBTQ community as containing multitudes and finding depth in even the most minor of characters. Additionally, the film is bolstered by an eclectic 90s soundtrack, a delirious mix of dance music, grunge, and just about any distinctly 90s genre you could name. And even though the film maintains the veneer of a nihilistic black comedy, there is a genuine heart underneath it. Nowhere is not just a presentation of a specific community in an exact time and place, but a timeless celebration of sexuality, friendship, and partying at the end of the world (oh, and aliens).
---
PERSONAL PROBLEMS
Director: Bill Gunn
Year: 1980
Where to watch it: On KinoNow, Mubi & The Criterion Channel (US) / on DVD & Blu-Ray /UK)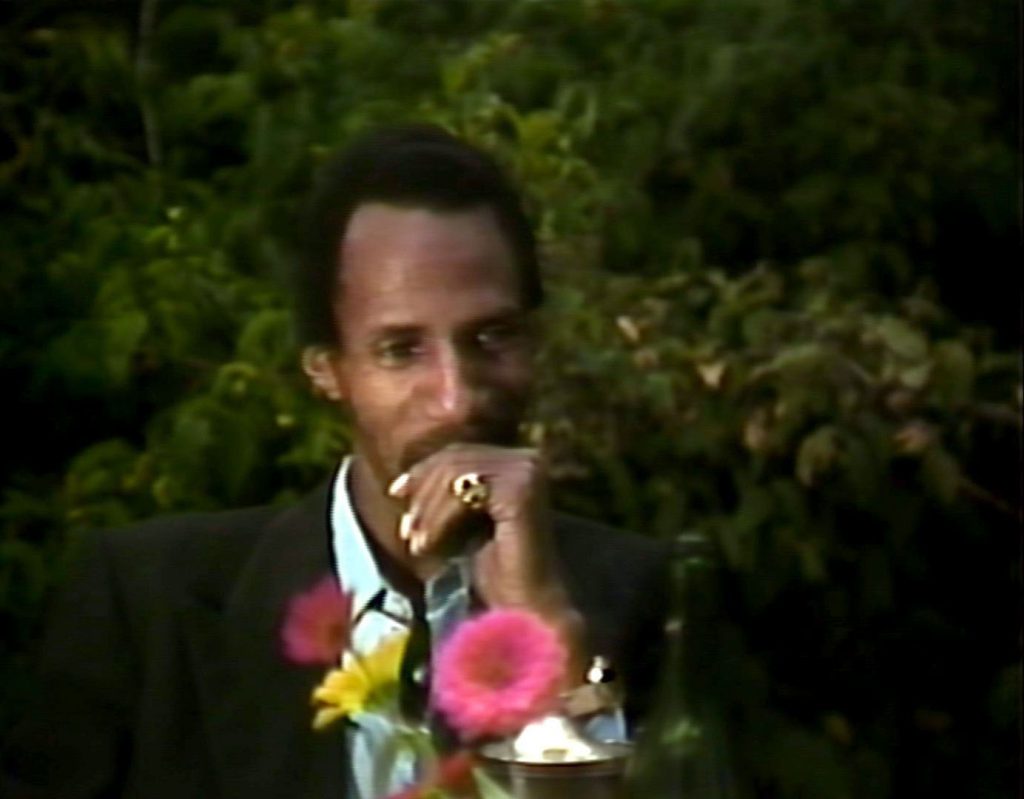 The surreal blaxploitation-inspired vampire film Ganja and Hess may be visionary director Bill Gunn's most popular film, but the so-called "experimental soap opera" that is Personal Problems is easily his masterpiece. At over 2 and a half hours long (though broken into two parts), it is a long sit, yet it is absolutely enthralling throughout. Centered around Johnnie May Brown (Vertamae Grosvenor, in a tremendous performance) as she navigates life, love, and family, the narrative often folds into itself, so that the past, present, and future all reflect and inform on each other. We sometimes flash forward into the future or flashback to the past, witnessing the complex tapestry that makes up a life. The film was also shot on a videocassette recorder, which makes the imagers look grimy and low budget, but conveys the sense that what you're watching is a home video.
The low budget turns out to be one of Personal Problem's greatest strengths, highlighting the feeling of intense emotional vulnerability. Even more impressive was that much of the dialogue was improvised, aiding the grittiness and immediacy of the story and making it resonate that much more. The video aesthetic happens to look gorgeous, if unconventional, as figures glide through the world like spirits, sometimes even transparent, thanks to motion ghosting. And while the film tends to be an emotionally devastating experience, it is not without moments of side-splitting humor, such as when a white Marxist and a Black businessman attempt to have a conversation with one another. With expert performances and cinematography, Personal Problems is one of the most underappreciated American films and a gem of experimental cinema.
---
PORTRAIT OF JASON
Director: Shirley Clarke
Year: 1967
Where to watch it: on Digital & on Demand (US) / on DVD & Blu-Ray (UK)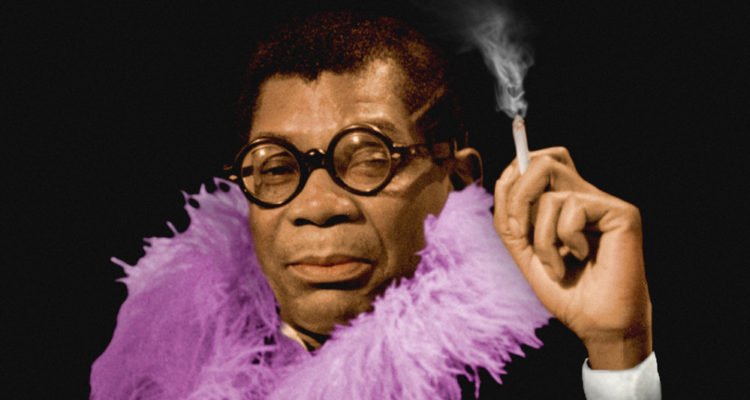 Portrait of Jason is nothing short of a masterclass in minimalist documentary filmmaking. The premise is thus: a 105-minute interview with Jason Holliday, a gay Black man, an entertainer, performer, storyteller and self-proclaimed "hustler." We listen to him weave elaborate stories of him doing what he must to make a quick buck, stealing from white folks, growing up, coming to terms with his sexuality, all as he continues to drink more and more gin throughout the interview. The film is in stark black and white throughout, the camera always pointed at Jason's face. It is almost too intimate: Jason's humanity flows past the boundaries of the screen until it feels as if he's really there in the room with you. He is effortlessly charming, disarmingly funny, but he keeps avoiding the questions Clarke asks him.
Instead, he indulges in segues and non-sequiturs, anything to not answer the tougher and tougher questions Clarke asks him. However, through all the time we spend with him, the viewer is able to parse together the painful history Jason is attempting to cover up. His laugh seems to belie hidden pain, trauma he has experienced from a racist and homophobic society. Tensions rise slowly over the course of the film as Clarke and her crew become increasingly frustrated with Jason's unwillingness to directly answer their questions. Portrait of Jason eventually reveals itself to be an autocritique of the ethics of documentary filmmaking, treading the line between berating a subject and trying to get them to reveal themself.
---
WHEN THE LEEVES BROKE: A REQUIEM IN FOUR ACTS
Director: Spike Lee
Year: 2006
Where to watch it: on Demand (US/UK)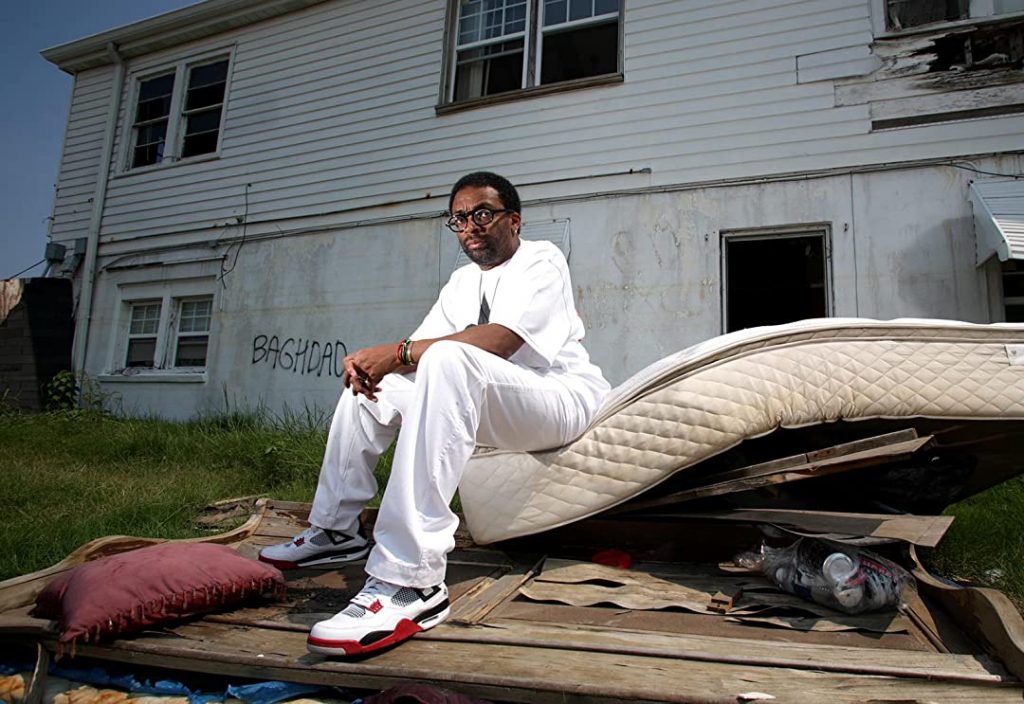 Spike Lee is one of the best known Black American filmmakers working today, most notably for his acclaimed Do the Right Thing and the commercially successive, Oscar-winning film BlacKkKlansman. Although these are both very deserving films in his expansive filmography, his documentary epic When the Levees Broke is without a doubt Lee's greatest achievement. It is about the devastation Hurricane Katrina wreaked upon the city of New Orleans and those affected by it. The film details the U.S. government's delayed and lackluster response to the hurricane, the property damage and deaths it caused, how the levees that were built to New Orleans were not up to code, and how the hurricane disproportionately affected poor and Black residents of New Orleans. It is a profoundly emotional watch, not least of all because of the many parallels between the U.S. government's response to Katrina and the government's response to COVID-19. Once again, the U.S. government has sided with corporations over its people, once again Black people are disproportionately dying because of government inaction.
When the Levees Broke is a towering but vital experience, not only in the original footage shot, but also how masterfully Lee weaves together news footage, interviews, and film he shot months after the catastrophe. Lee also takes a traditional talking heads approach to documentary and makes it more conversational. Interviewees with different viewpoints are edited together, creating a complex, shifting mosaic of Katrina. This is far more effective than just listening to people rattle off facts about the hurricane, and Lee finds small narratives he continuously builds upon throughout the film. When the Levees Broke is a quintessentially American film, about an American tragedy, about the racism and classicism ingrained in America, but also about hope for change, for a better future. Hope for increased political consciousness and substantial, institutional reform.
---
WITHIN OUR GATES
Director: Oscar Micheaux
Year: 1920
Where to watch it: on Prime Video (US) / on MUBI (UK)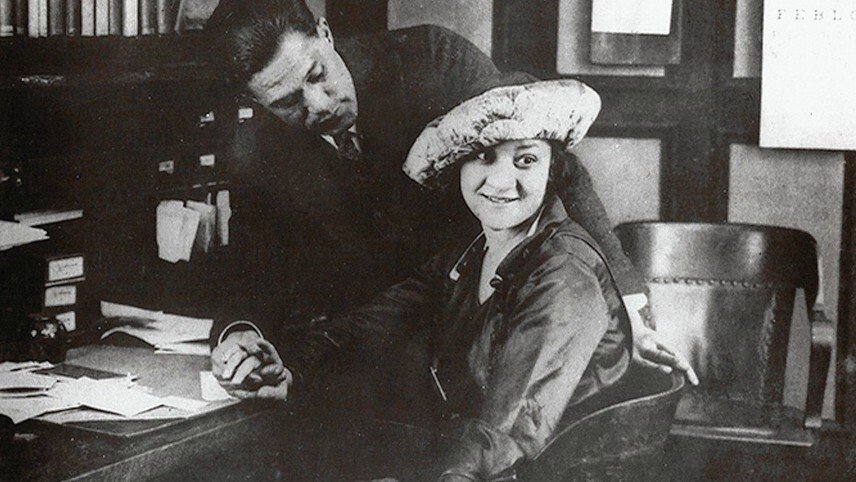 Nearly lost to history before a print was discovered in Spain in the 70s, Oscar Micheaux's outstanding Within Our Gates is a necessary historical document of early Black American filmmaking. It's also an intricate, emotionally involving look at the horrific legacy of slavery and racism within the U.S. and the lasting trauma those institutions have wrought. The narrative is surprisingly twisty and complicated for a film from the 20s, engaging in a progressive flashback structure as well as featuring multiple scenes happening concurrently. The use of cross-cutting in the film feels astonishingly ahead of its time.
The gist of the story is that a young Black woman, Sylvia (Evelyn Preer) who volunteers to help a poor Southern school for Black children to raise $5,000, or else they will have to shut down. This is a very condensed retelling of the plot, but the riveting narrative is best experienced in the viewing of the film itself. Furthermore, Micheaux imbues political and social commentary, attacking the misconception that the Northern U.S. states were less racist than the Southern ones, advocating for political action within the Black community, and criticizing how Christianity was used to subjugate Black Americans. Within the Gates is one of the most important, underappreciated American films of early cinema and is sadly not as widely discussed or praised as it should be. It is a furious, intensely emotional watch, with superb performances, forward-thinking cinematic techniques, and incisive political commentary.
---
JOIN US!
Be among the first to receive our monthly updates with film news, movie-inspired recipes and exclusive content! You'll only hear from us once a month. #nospam