6 Underappreciated Horror Movies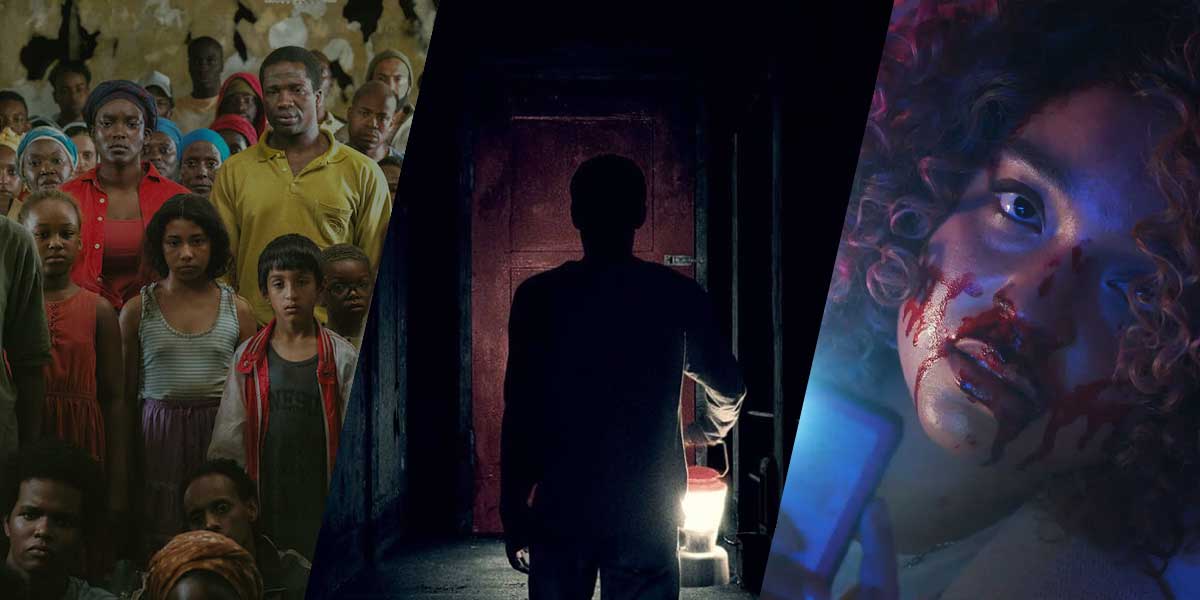 From slow-burning hysteria to nerve jangling gore, these are 6 underappreciated horror movies to add to your watch list this Halloween season.
---
October is the month to celebrate the spooky and the unusual, whether it be through costumes and candy or watching a movie through the gaps between our fingers. But as the tree leaves begin to amber and the air sweetens, horror fans tend to flock to what's familiar. From slow-burn paranoia to a hold-your-stomach gore-fest, these 6 underappreciated horror movies are a fresh slice of terror to add to your October watchlist.
---
1. Sissy (2022)
Hannah Barlow & Kane Senes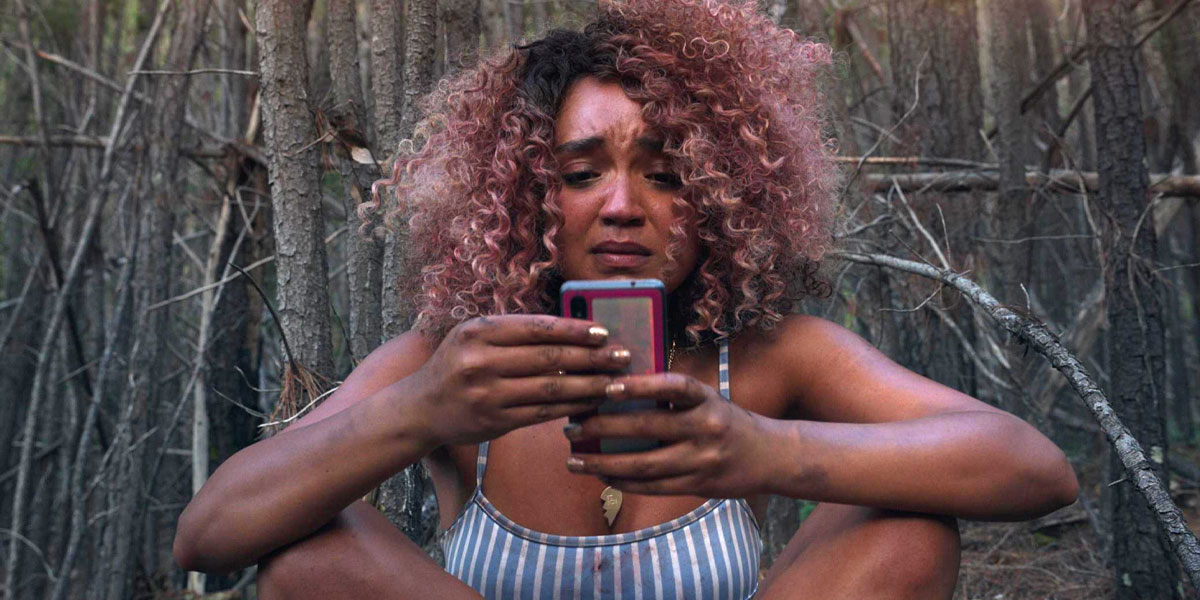 After a decade apart, childhood best friends Celia (played superbly by Aisha Dee) and Emma (Hannah Barlow) run into each other and Emma invites Celia on her bachelorette weekend. Stuck in a remote cabin with her high school bully, Celia develops a seething taste for revenge. Sissy is excellent at blending its twisted sense of humour and impassive violence with its rich social commentary on bullying and how we use social media to warp ourselves.
Celia is a wellness influencer who finds fulfilment in online followers when real-life friendships are less than welcoming. The film opens with her filming in front of a pink screen surrounded by potted plants, a rolled-up yoga mat, and a glossy pink diffuser. In an interview with The Curb, director Kane Senes states "anyone can make themselves into anything they want with just a phone in their hands." As the shot widens, we see that Celia has plonked herself in the kitchen of her tight apartment where pizza boxes are seen tucked behind a stack of dirty dishes and presumably empty soda cans. Soon after Emma's bachelorette weekend kicks off, the film builds in scale and brutality. Garish, bloody, and thematically rich, Sissy is an underappreciated horror gem.
---
2. Terrifier 2 (2022)
Damien Leone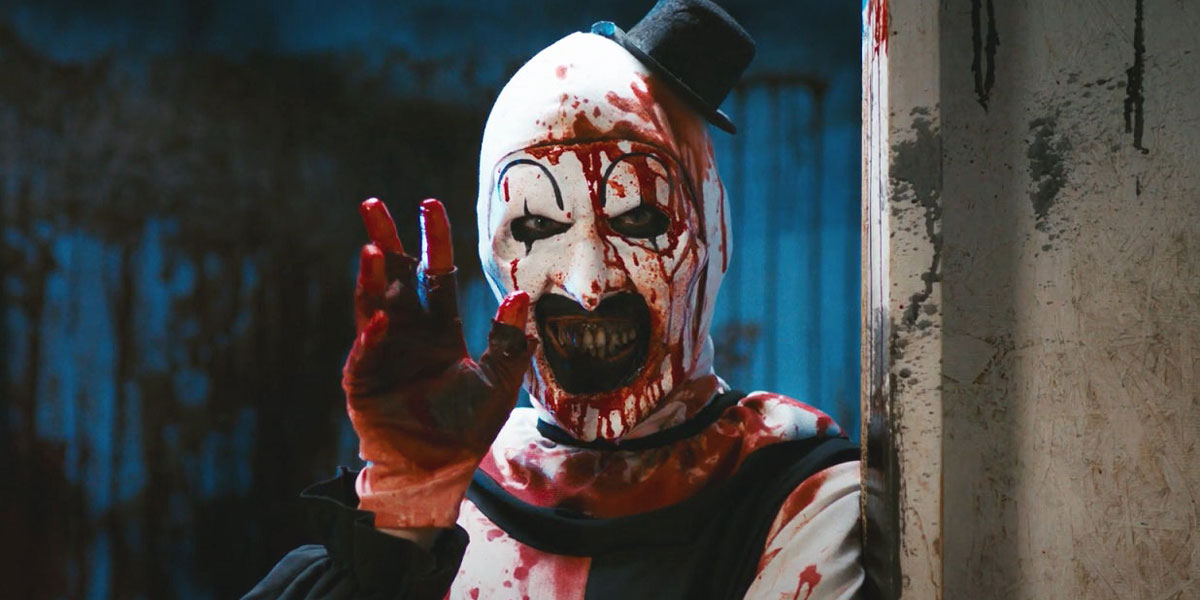 Resurrected by a sinister entity, Art the Clown returns to the timid town of Miles County to terrorize teenage Sienna (Lauren LaVera) and her younger brother on Halloween night. Leone's impressive sequel feels like a fun nod to those straight-to-video 80s schlock-fests, but hold your nerve and your stomach: Terrifier 2 is eye-popping gory. I grew up petrified of clowns and David Howard Thornton's barbarous Art makes Pennywise look like an amateur. Expect disembowelment, scalping, decapitation and anything remotely gut-churning, the makeup work is truly remarkable.
Most of the film's special effects were done practically, including a dummy manipulated by puppeteers during the cult favourite 'bedroom scene'. Leone and his team relied on everyday innovations like latex gloves, balloons, and lunch meat to create a visual illusion. LaVera is excellent as Sienna. Donning a Valkyrie-like Halloween costume for most of the film, Sienna begins having freakish encounters with Art, who goes on tormenting her friends and family. Terrifer 2 is proof you don't need a magnitudinal Hollywood budget to create a stylish and albeit, absolutely frightening horror movie.
---
3. It Comes at Night (2017)
Trey Edward Shults
Seeking refuge from a mysterious threat outside, a desperate family shows up at Paul's (Joel Edgerton) door. Feeling backed into a corner, Paul allows the family to join his own. Despite the good intentions, both families end up building distrust and paranoia. It Comes at Night is a compact thriller. It's confronting and unresolved which didn't bode well with viewers when it was released, in 2017. The film was met with disappointment from audiences' who were led to believe Shults' mismarketed debut centred on 'it' being a creature. To put it bluntly, the title is just a metaphor.
It Comes at Night is an excellent examination of paranoia and human instinct. Knowing just as little as the two families makes whatever 'it' is all the more terrifying and allows the viewer to make real-world decisions alongside the characters. Joel Edgerton plays Paul with a subtle complexity; his stutter and soul-stirring eyes do a lot of the heavy lifting. The film is set in one location, and Shults often examines the aloneness of the space with gorgeous long takes. It Comes at Night's bare-bones story and distressing sense of tension deserves another shot on the horror movie watch list.
---
4. The Invitation (2015)
Karyn Kusama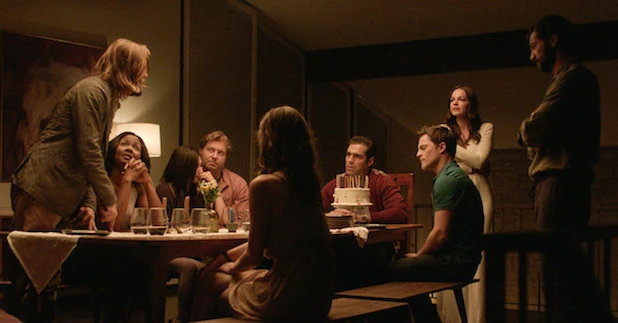 Will (Logan Marshall Green) and his girlfriend Kira (Emayatzy Corinealdi) accept the dinner invitation of his ex-wife Eden (Tammy Blanchard), and her new husband, David (Michiel Huisman). A reunion of old friends goes awry when bizarre and unsettling instances begin to spiral leaving Will to believe their invite had an ulterior motive. The Invitation—no, not the 2022 film with vampires—is the dinner party from hell, served tense and painfully awkward. Much like It Comes at Night, most of The Invitation takes place in one location: a sprawling home in the Hollywood hills.
Early on, we learn that it was once Will and Eden's marital home: modern, cosy, opulent. But as the already uncomfortable reunion becomes more unnerving, the house begins feeling claustrophobic. Soon, our dinner guests start to unravel and the reliability of our protagonist comes into question. The Invitation is very direct and simplistic. There are no scenes, characters, or bits of dialogue that don't belong. The tension builds and builds until we're left with a masterful final shot that's so subtle, but the implication is chilling.
See Also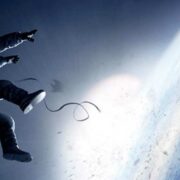 ---
5. Annihilation (2018)
Alex Garland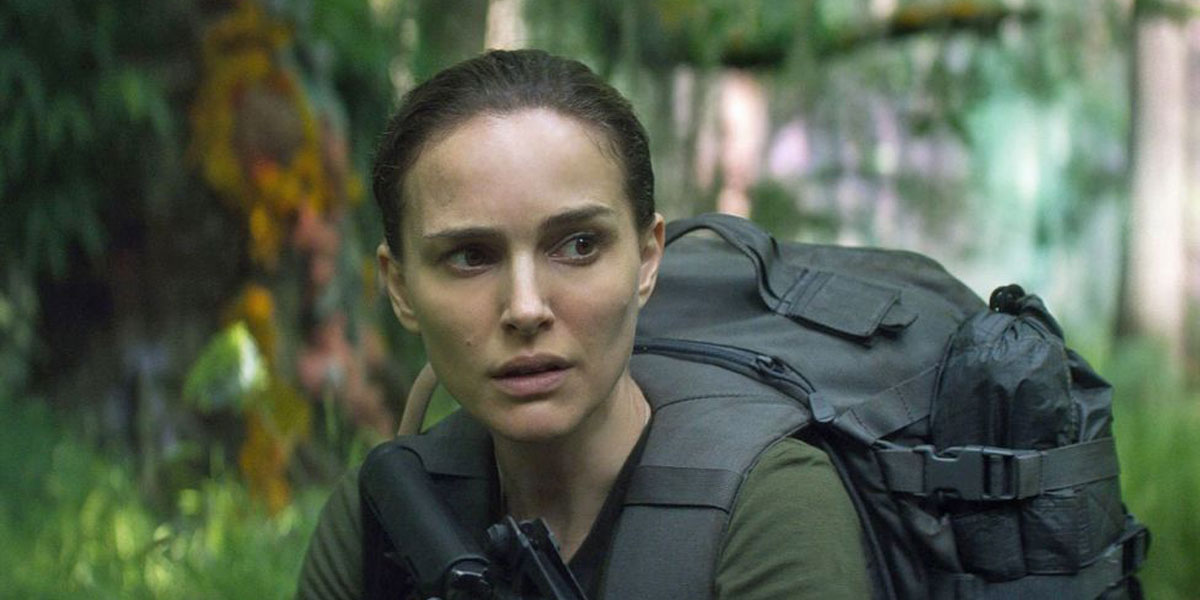 Lena (Natalie Portman) and a group of scientists venture into an anomalous zone known as 'The Shimmer', where plants and animals inexplicably mutate. On mission, Lena and the team come across a sinister presence. Annihilation makes my gut churn. Besides its trippy visuals it requires the audience to become more than just a viewer. Annihilation explores themes of self-destruction, and transformation and deals heavily with our perception of evil. Is something evil because we view it as dangerous or is it just nature persisting? Lena's husband Kane (Oscar Isaac) is the only person to ever return from entering The Shimmer although, his condition appears abnormal. Portman gives an astonishing performance as Lena: it's probably my favourite of hers aside from Black Swan. The rest of the cast is great too, notably Jennifer Jason Leigh as psychologist and team leader.
Annihilation is underappreciated if considered a horror. In fact, it's more likely to be categorised as science fiction, but it certainly makes my stomach twirl. Ben Salisbury and Geoff Barrow's score is particularly gnawing and some of Garland's creatures are truly ghastly; including a mutating black bear with a withered nose and human teeth. The brilliance of Annihilation is that it encourages conversation, it makes your brain itch whether you're on your first, second, or third viewing.
---
6. His House (2020)
Remi Weekes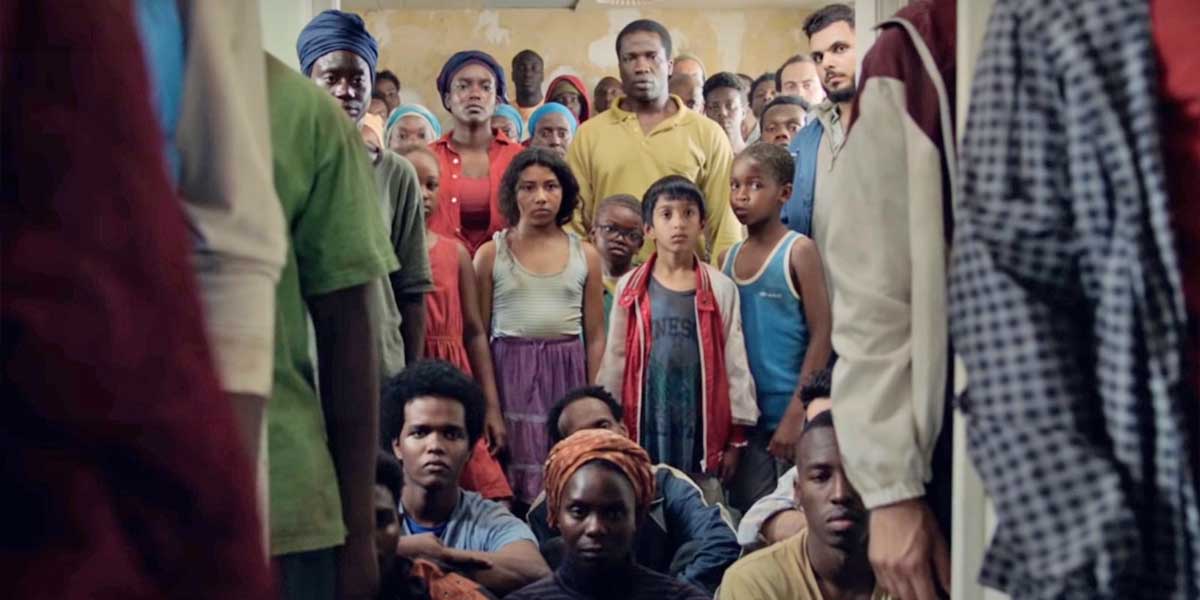 Rial (Wunmi Mosako) and Bol (Sope Dirisu) are a couple from Sudan seeking asylum in the UK. After a gruelling immigration process, the two are finally provided with a home but their hope for a better life is interrupted when they discover the house is haunted. His House is a terrifying look at the refugee experience with some genuinely frightening and visually enticing scares. Director Remi Weekes challenges a common horror trope using real-world commentary. As in most haunted house films, we find ourselves yelling at the screen wondering why the characters don't just move out and sell. In this case, Rial and Bol can't leave: Britain's asylum system is so broken that movement would be an impossible option.
Rial learns that the evil in their house is an apeth, or 'night witch' and Bol tears apart the house looking for it. The apeth continues tormenting the couple and their relationship comes into peril. Mosako is a star. She and Dirisu share some weighty back-and-forth. Jo Williams' cinematography is impressive, using light and shadow to cast fascinating motifs regarding the refugee experience. His House is a striking Lovecraftian debut from Weekes.