Winning Time: The Rise of the Lakers Dynasty Season 2 Episode 6 Review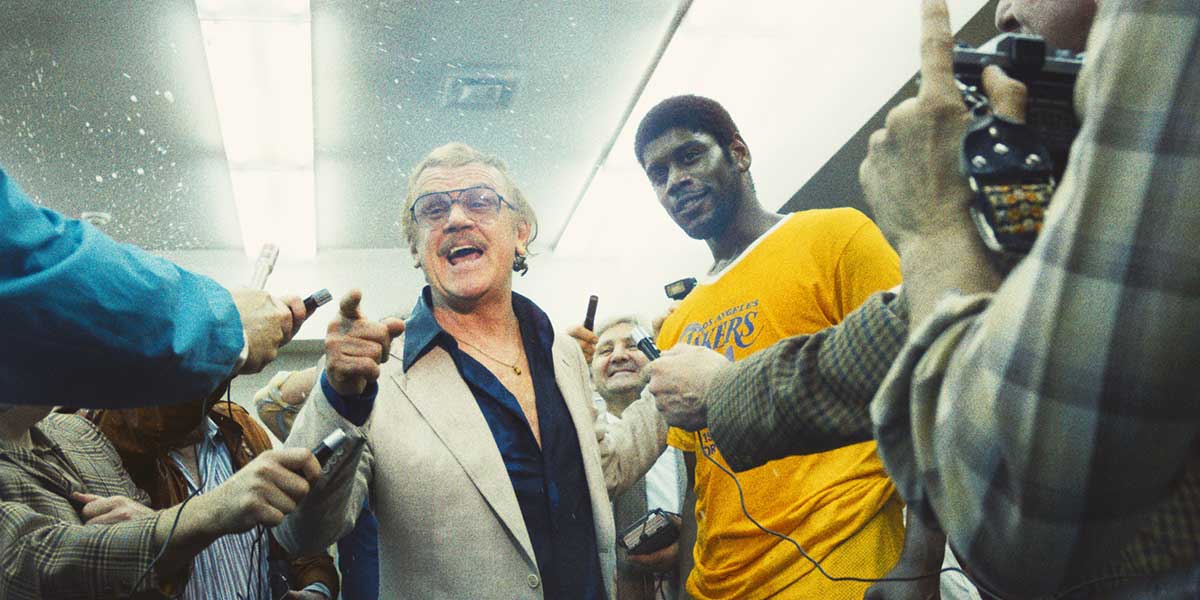 Winning Time: The Rise of the Lakers Dynasty Season 2 Episode 6 (Warrick Page/HBO)
Season 2 Episode 6 of HBO's Winning Time: The Rise of the Lakers Dynasty sets up quite the conclusion.
---
Season 2 Episode 6 of Winning Time: The Rise of the Lakers Dynasty is the last episode before everything wraps up. That does not even seem crazy to me, because the creative team have done an incredible job week after week of creating a compelling narrative that does not drag. Since the second episode, which I still consider the low point of the season, things have gotten better and better. The way the series has pivoted to a new way of telling this story is well done and despite my skepticism at first, is truly for the best. No episode proves that more than Winning Time Season 2 Episode 6.
In a bit of a surprising move that makes sense, Winning Time Season 2 Episode 6 takes viewers to the aftermath of the 1982 NBA Finals, in which the Lakers once again triumphed over the Philadelphia 76ers to claim their second title in four years. What follows is quite the offseason and a frustrating quest to repeat in 1983. Along the way, several storylines are wrapped up as we continue to make our way to the 1984 NBA Finals, during which as we know, Magic Johnson's (Quincy Isaiah) Lakers will finally face off against Larry Bird's (Sean Patrick Small) Boston Celtics with so much on the line.
As you can tell by my synopsis, a lot happens this week. I have not mentioned everything in this review just in case some of you reading this have not watched the episode yet. As you have come to expect if you have stuck with me on this ride, this piece will touch on a couple of my favorite narrative points, give you this week's player of the game, but I will refrain from heavy spoilers as always. This week, I am going to briefly focus on how the season and series have benefited from the creative team speeding things up in Winning Time Season 2.
The first and most important thing that Season 2 Episode 6 of Winning Time does fantastically is set up an electrifying finale. Two seasons of this series have been building to this one point in some way or another, the first playoff matchup between Magic Johnson and Larry Bird, the renewing of the Lakers/Celtics rivalry with a championship at stake. With that in mind, the writers had to get as many of the storylines of Season 2 wrapped up to give that matchup as much attention as possible next week. They also manage to put a bow on most of them in a way that impressed me.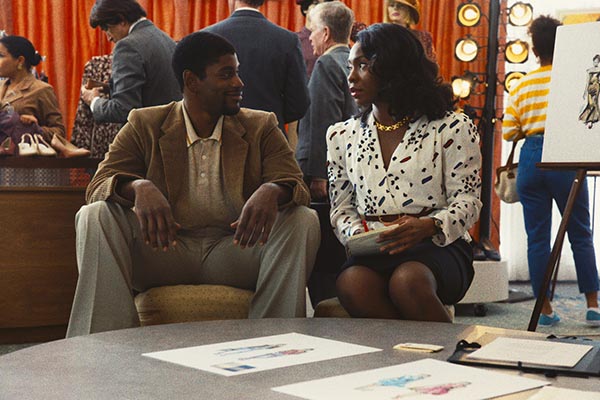 Even though I have not touched on the relationship between Magic Johnson and his love interest Earletha "Cookie" Kelly (Tamera Tomakili), it has continued to be a fixture. Most of Magic's escapades and personal life traces back to Cookie in some way. Their "will they/won't they" dynamic has been part of Magic's journey from the very beginning. Cookie brings out a different side of the Lakers superstar and has spent the better part of two seasons bringing him back to reality in a way that only she is able to. This week, we get a lot of the pair together, and a brief look into what Cookie wants from life. Unlike Dr. Jerry Buss (John C. Reilly) and Honey (Ari Graynor), Magic and Cookie have a relationship worth watching and getting invested in. Part of that is of course thanks to the chemistry that Quincy Isaiah and Tamera Tomakili have, but it is also because the writers have made Cookie someone that matters.
Honey's inclusion in Winning Time Season 2 has always felt jarring and unnecessary. This character does not matter, she only exists because Dr. Buss has mommy issues and seeks a replacement for his deceased mother Jessie Buss (portrayed by Sally Field in Season 1). In Winning Time Season 2 Episode 6, their entire storyline is rendered pointless, and I have reached a point where I do not even want to think about them.
There is incredibly positive news from this week's episode, and that is that Kareem Abdul-Jabbar (Solomon Hughes) receives a ton of love in Season 2 Episode 6. We see more of Kareem on and off the court, probably the most since last season. Hughes is my player of the game this week by a mile. He is fantastic and leads the entire ship with his performance. Winning Time and Hughes finally give audiences a prolonged, emotional, and purelookat one of the greatest players in NBA history.
Rather than focus the entire season on the 1981 NBA season, the creators and writers made a pretty bold decision to have their sophomoric effort take place from the offseason of 1980 to 1884. This could have damaged the show completely, but instead it resulted in something that is awesome to watch and a wonderful look at this period of basketball history. The way things have been written this season is not even rushed either, everything is progressing according to the storylines that they either set up last season or introduced early in Season 2.
See Also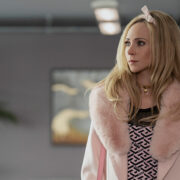 They also have clearly had an end point for this part of the narrative in mind from the jump and worked towards it in a way that is not completely confusing to the audience. With this new pace established, odds are high that it will not take Winning Time as long to move through the "Showtime" Lakers era while still doing it and everyone involved plenty of justice in this unique take. Season 2 Episode 6 is probably the best proof that the series can move quickly, make the points they need to in order to complete arcs, all while keeping things entertaining and not feeling disjointed.
By the time the credits roll on Winning Time Season 2 Episode 6, you will be jazzed up for the season finale and feel pretty fulfilled by this week's developments. However, there is one thing that I noticed did not get a proper wrap up. Succession: Basketball Edition seems to have gotten lost in the shuffle somewhere along the way this season. The show checks in on Hadley Robinson's Jeanie Buss every once in a while but the tensions between her and her brothers, Johnny Buss (Thomas Mann) and Jimmy Buss (McCabe Slye) look like something the writers may pick up on next season.
Season 2 Episode 6 of Winning Time sets the stage for a massive battle between the Los Angeles Lakers and the Boston Celtics for the NBA title while also closing the book on several arcs of storytelling. Seeing Quincy Isaiah's Magic Johnson and Sean Patrick Small's Larry Bird face off should be worth the wait, hopefully everyone can make it through another work week before next Sunday.
---
Season 2 Episode 6 of Winning Time: The Rise of the Lakers Dynasty is now available to watch on Max.