Winning Time: The Rise of the Lakers Dynasty Season 2 Episode 5 Review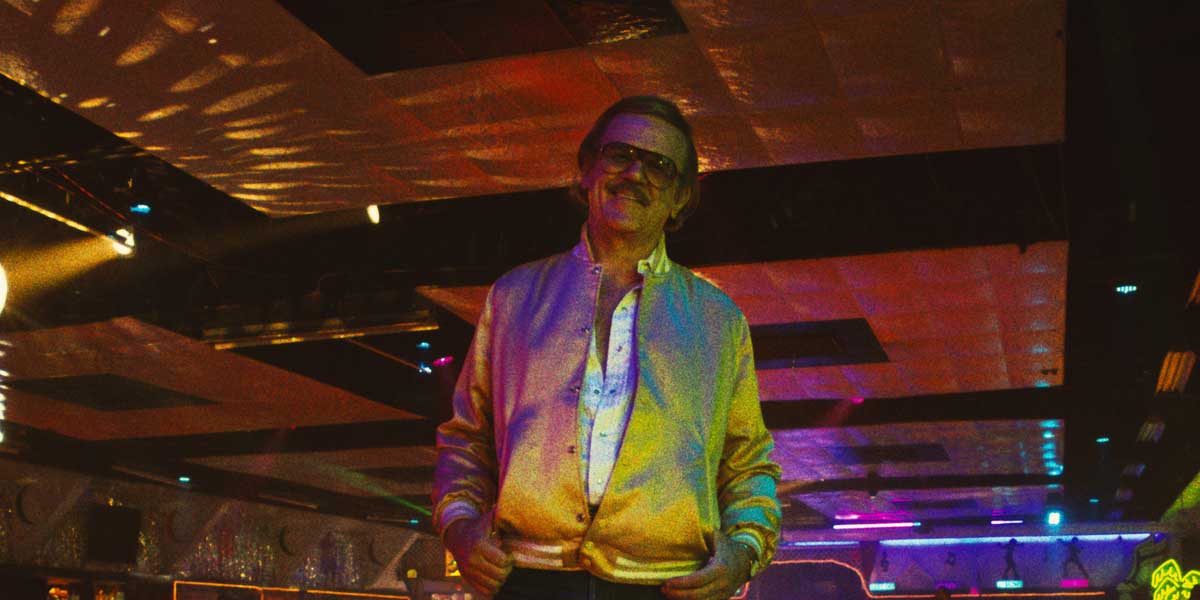 Winning Time: The Rise of the Lakers Dynasty Season 2 Episode 5 (Warrick Page/HBO)
After Magic Johnson's trade request, the Lakers are forever altered in the thrilling Season 2 Episode 5 of HBO's Winning Time: The Rise of the Lakers Dynasty.
---
Last week's episode of Winning Time: The Rise of the Lakers Dynasty certainly felt like the culmination of several storylines that have been told throughout the first half of Season 2. It of course ended with Magic Johnson (Quincy Isaiah) making a bombshell trade request during his post-game interview in the locker room. That request has generated quite the firestorm, and now Dr. Jerry Buss (John C. Reilly) must make his toughest decision to date as Los Angeles Lakers owner. Time for us to dive into all the things that unfolded in Winning Time Season 2 Episode 5.
The tensions between Magic Johnson and Lakers head coach Paul Westhead (Jason Segel) have finally reached a breaking point in Winning Time Season 2 Episode 5, and the superstar point guard has publicly demanded that LA team owner Dr. Jerry Buss trade him. Now, Buss and his top executives Bill Sharman (Brett Cullen) and Jerry West (Jason Clarke) have a critical decision to make that will have lasting implications either way. Once that choice is made, how will everyone react? It is a safe bet that not every member of the Lakers will walk away happy, I will say that much.
This week's story does a tremendous job of recreating what is one of the craziest periods of Lakers history and wrapping up the storylines that have been in place, specifically the chaos between Magic and Paul, as well as the beef that Magic had with Norm Nixon (DeVaughn Nixon). It also fully brings assistant coach Pat Riley (Adrien Brody) into the next phase of his career, something that was obviously briefly highlighted in the opening of Season 2. Based on that, you can figure out what happens to Paul Westhead and who Dr. Jerry Buss decides to side with. By all accounts that I have read, the depiction of the firing of Westhead in Season 2 Episode 5 of Winning Time is pretty accurate, right down to how the press conference held by Dr. Jerry Buss to announce it and promote Pat Riley to head coach played out.
One of the things I loved most about this episode was that Dr. Jerry Buss had his biggest scenes in weeks, and few of them are tied to his relationship with Honey (Ari Graynor). He must deal with a disgruntled star in Magic Johnson, someone that he sees like a son, and decide whether to fire another head coach so early in his tenure as Los Angeles Lakers owner. It is not an easy decision for him and John C. Reilly's performance makes that evident. By the time Dr. Buss and Quincy Isaiah's Magic Johnson finish clashing, you get the feeling that the choice between Magic and Paul could go either way. That is until we return to John C. Reilly's Dr. Jerry Buss for his meeting with Westhead, his demeanor is different, and you know the character has made his decision offscreen.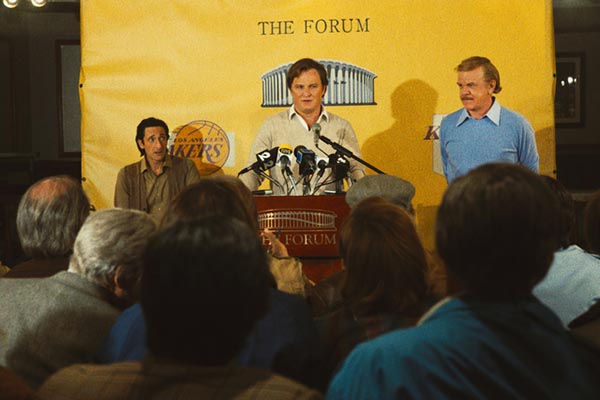 It was wonderful to see John C. Reilly truly embody the man again, and his passion is on full display throughout. His performance is so good that for the first time all season, I am naming two players of the game, with John C. Reilly being the first. The press conference recreation in Season 2 Episode 5 really sold it for me, because you can really feel the pressure and nerves coming through Dr. Jerry Buss. He is in a place once again where if this does not work out, and the Lakers collapse, everything that the Lakers owner has built will crumble. It is not easy to depict that kind of anxiety on screen, the fear of losing everything you have built. We are so used to seeing John C. Reilly portray the fun and charismatic side of Dr. Jerry Buss, but this season of Winning Time, particularly Season 2 Episode 5, have shown that Reilly is such a multifaceted actor.
The other player of the game is Adrien Brody as Pat freaking Riley: what I thought was coming, Brody fully evolving into the legendary coach, is here. He has been on the razer's edge of that evolution for so long and every so often, bits of the Riley that most are familiar with would begin to creep through in Season 2. During the press conference in Season 2 Episode 5, audiences can see that while Pat is thrilled about being Lakers head coach, there is a clear fear of failure, something that Riley's father experienced when he finally got his shot at being a major league baseball manager. There is also inner conflict within Pat and a bit of pain, because as happy as he may be, Paul Westhead gave him a shot at coaching, and having to step over the man that hired him visibly hurts him. My god, is Brody so sensational to watch, especially since that last step to becoming the ultimate portrayal of Pat Riley is taken via an epic monologue that leads into one of the greatest sports montages that I have ever seen. I could not get enough of him this week and man do I want more.
Another plus, we get a little balance of everything: some comedy, some drama, even some excellently recreated moments. Jason Clarke as Jerry West continues to be a scene stealer and at long last, we get something that I have been begging for: more of Solomon Hughes as Kareem Abdul-Jabbar. After three straight weeks of the Lakers captain being regulated to the sidelines, he regained the spotlight in Season 2 Episode 5 of Winning Time in a big way. Much like Brody as Pat Riley, it appears that Hughes as an actor and Kareem as a character are finally being allowed to come into their own. This naturally was great to see and I hope that it bleeds into the final 2 episodes of the season.
This episode was so good that even the negative aspects that it has did not hinder my enjoyment as much as previous episodes of Season 2. Even the Dr. Buss and Honey stuff, which winds up in a place that is incredibly predictable and cliché, was a far afterthought to all the good that the creative team did this week. Season 2 Episode 5 as a whole is one of the most precisely written and visually captivating episodes of the series to date. The visuals are especially superb during the press conference and basketball montages. Watching these montages, you can see and feel why people fall in love with and get excited about basketball, they are that fun and that beautiful.
Winning Time Season 2 Episode 5 gave me everything I have been clamoring for up to this point. Several plotlines have now been wrapped up and will make way for those that have not reached a natural conclusion yet or maybe even some unexpected developments. There was so much to cover, and it somehow did not get overwhelming on the side of comedy or drama, with the writers firmly maintaining a balance between the two while also making sure things were always exciting. The performances were terrific all around this week, especially by John C. Reilly and Adrien Brody. Hopefully, this momentum will be maintained as Season 2 wraps up with its final two episodes over the next couple of weeks.
---
Season 2 Episode 5 of Winning Time: The Rise of the Lakers Dynasty is now available to watch on Max.