Winning Time: The Rise of the Lakers Dynasty Season 2 Episode 1 Review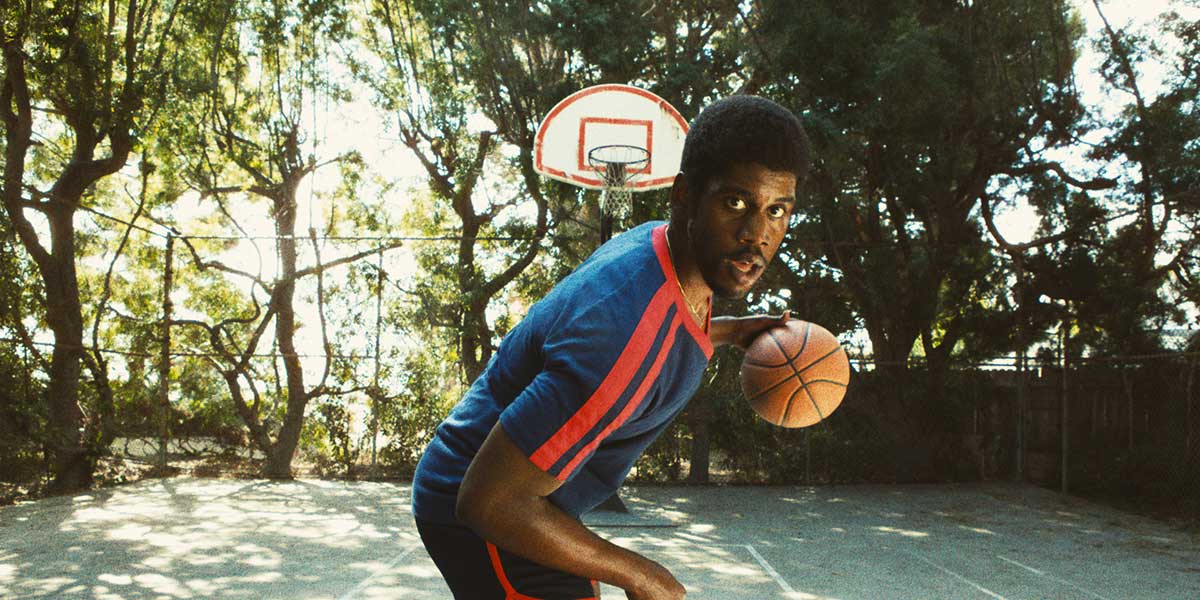 Winning Time: The Rise of the Lakers Dynasty Season 2 Episode 1 (Warrick Page/HBO)
HBO's Winning Time: The Rise of the Lakers Dynasty returns for Season 2 and sets up such an exciting ride for viewers with a dramatic Episode 1.
---
Welcome one and all to the first of seven weeks that I will be reviewing Season 2 of Winning Time: The Rise of the Lakers Dynasty for Loud and Clear Reviews, beginning of course, with Episode 1. This is the first season of the series that HBO has released since Succession concluded back in May. If you are looking for an HBO original to sink your teeth into, I highly recommend this one.
The first season was so good that I wound up including it on our Best Shows of 2022 list and I have been eagerly awaiting this show's return. Granted, basketball is my favorite sport and the Los Angeles Lakers are my favorite team in the NBA. That meant that I naturally had an interest from the second that HBO announced it would be bringing an adaptation of the book "Showtime" by Jeff Pearlman to the small screen and streaming. That book, and by extension Winning Time: The Rise of the Lakers Dynasty, chronicles the Showtime era of Lakers basketball in the 1980s led by superstars Magic Johnson and Kareem Abdul-Jabbar.
While the series does take several liberties, much to the ire of NBA legend Jerry West and Abdul-Jabbar, who objected to a number of choices made by the creative team, Winning Time is a fascinating and nostalgic look back to one of the greatest eras that the sport of basketball has ever seen. Not only that, but the casting department really knocked it out of the park, casting actors that not only resemble their real-life counterparts but have the acting abilities to convincingly portray them.
Even if you are not a basketball fan, there is something here for you, with the series offering fantastic acting, nostalgic needle drops, a narrative that frankly must be seen to be believed, no matter how outlandish things may get or what exactly is the truth. Season 1 of Winning Time: The Rise of the Lakers Dynasty chronicled the 1979-1980 NBA season, Dr. Jerry Buss' (John C. Reilly) first as owner and Magic Johnson's (Quincy Isaiah) rookie year. That of course ended with the Lakers winning the NBA championship, but as sports fans are aware, and the series reminds us, one ring does not create a dynasty, which means there is still a lot left to be told.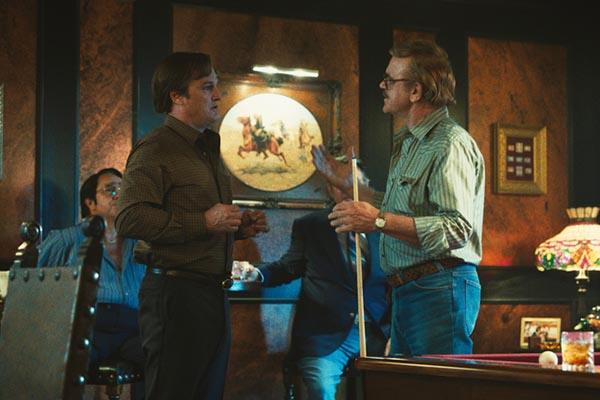 Season 2 Episode 1 of Winning Time: The Rise of the Lakers Dynasty picks up as the Los Angeles Lakers are still basking in the glory of their championship victory over the Philadelphia 76ers, led by Julius Erving (James Lesure). However, as LA gears up to defend their title, the team and Dr. Jerry Buss find that repeating might not be as easy, given that legendary coach and executive Red Auerbach (Michael Chiklis) and the Boston Celtics have retooled their roster around Larry Bird (Sean Patrick Small). The first episode also sees the Lakers deal with turmoil on and off the court, particularly when it comes to Magic Johnson, team captain Kareem Abdul-Jabbar (Solomon Hughes), and Dr. Jerry Buss.
This season of Winning Time opens with much more drama than one might expect. While this series is technically labeled a sports drama, there always seemed to be a fair bit of comedy involved. Season 2 Episode 1 is noticeably light on the comedy as it picks up on certain threads from last season and creates new, intriguing avenues for our central characters. Most of this week's narrative centers on Quincy Isaiah's Magic Johnson, including the increasing tension between him and Lakers captain/center Kareem Abdul-Jabbar over leadership of the team, which was teased in the finale of Season 1.
There are also some unexpected serious developments for Magic's life on and off the court. Both were things that I had personally forgotten about and took me by surprise. I had expected Episode 1 to primarily focus on Magic and Kareem's relationship, and we get that and more. Obviously when you have two legendary alpha players like Kareem and Magic on one team, things are not always going to be sunshine and rainbows. Their scenes this week are particularly interesting because you can see the sort of mentor/mentee relationship they have, but there is also clear frustration on both sides.
Additionally, you have Dr. Jerry Buss making moves to not only keep the core of the Lakers together, but also to mend his relationships with his children, Jeanie (Hadley Robinson), Johnny (Thomas Mann), and Jimmy (McCabe Slye). Dr. Buss has a desire to keep his children under one roof, especially in the wake of the death of his mother Jessie (Sally Field) last season but he has not really tried to get to know any of them. Even Hadley Robinson's Jeanie, whom he is closest to and the one that has expressed the greatest interest in basketball and her father's business ventures, is struggling to truly get his attention. The Buss family storyline figures to feature prominently in Season 2 of Winning Time: The Rise of the Lakers Dynasty if Episode 1 is any indication and it is the closest thing to Succession that HBO can offer now. A scene between Dr. Buss and the children even has John C. Reilly channeling his best impression of Brian Cox as Logan Roy, something that I did not expect to be typing.
Finally, you have a small but important development in Season 2 Episode 1 of Winning Time: the retooling of the Boston Celtics, who have made key additions around their superstar small forward Larry Bird. You can see that the rivalry between Boston and LA, and Magic and Bird, will really begin to heat up this season after we got a little taste during Season 1. That should also bring more of Michael Chiklis as Red Auerbach, who may be hamming it up, but he brings such a love/hate quality to the Celtics legend and seeing more of him opposite John C. Reilly as Dr. Jerry Buss will be an absolute plus.
See Also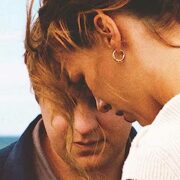 This week's player of the game is Quincy Isaiah as Magic Johnson, because not only is the character the central focus of Season 2 Episode 1, but Isaiah does a lot of heavy acting. He has to butt heads with Solomon Hughes as Kareem, and deal with the chaos of being a professional basketball player. There is also a surprise that he has to deal with off the court and seeing Isaiah create a portrayal that feels very real and yet different from what people have publicly seen from Magic Johnson in real life is sensational. On the court in Episode 1, Magic faces a situation that does not have an easy fix, and Quincy Isaiah sells the fear and frustration stimming from it, as well as the uncertainty that Magic certainly felt.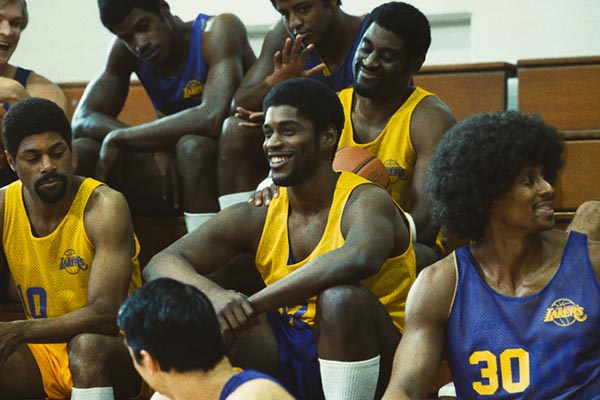 If there is one thing about Season 2 Episode 1 of Winning Time: The Rise of the Lakers Dynasty that bugs me a little, it is that the season premiere featured a lot less comedy. As previously mentioned, while the series is technically considered a sports drama, there was a good balance between comedy and drama in the first season. The second season premiere does not have that balance and leans more on the dramatic side. In fact, there is only one good joke that I can think of in Episode 1. While focusing on drama is excellent for setting up the major plotlines of the season as this opener does well, hopefully the creative team can recapture some of that comedic edge and sprinkle in back in from time to time. That will help viewers not be too overwhelmed while watching.
Overall, Winning Time: The Rise of the Lakers Dynasty gets off to a solid start with Season 2 Episode 1, which sets up so much for viewers. The dramatics may be heightened at the expense of some of the comedy. However, Episode 1 features some fantastic performances, particularly from Quincy Isaiah, and everything teased here should create an incredible second season that I am beyond ready to watch unfold.
---
Season 2 Episode 1 of Winning Time: The Rise of the Lakers Dynasty is now available to watch on Max.