Competition: Win a Blu-Ray of Wander Darkly! (Ended)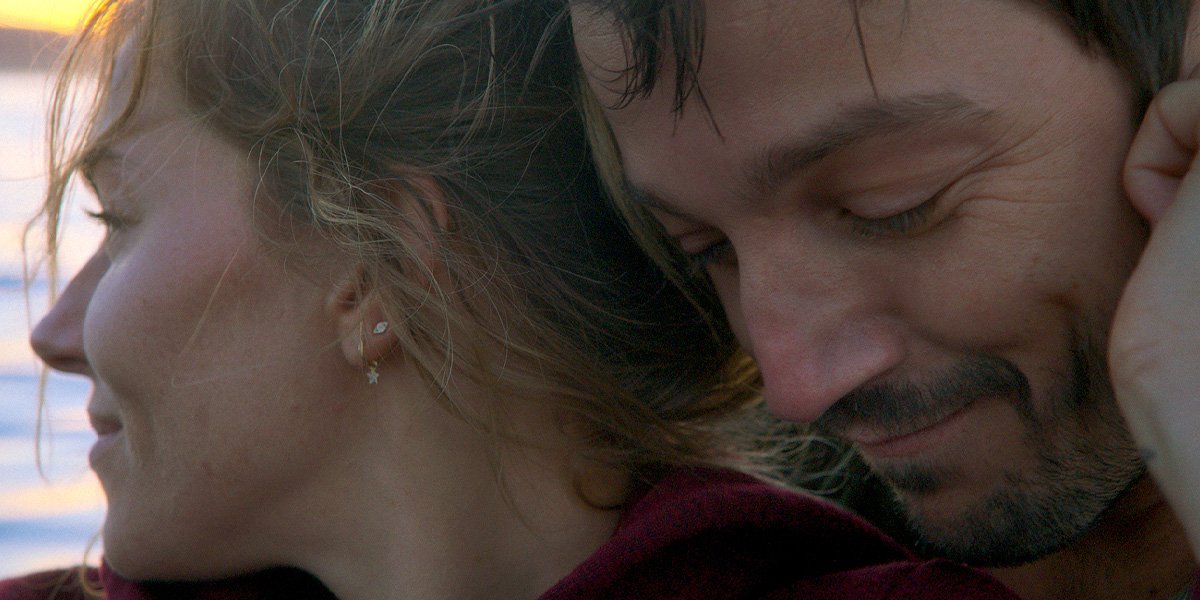 Sienna Miller and Diego Luna in Wander Darkly (Lionsgate)
Enter our competition to win a Blu-Ray of festival favourite Wander Darkly, starring Diego Luna and Sienna Miller and out on February 9!
---
To celebrate the upcoming release of Wander Darkly, starring Sienna Miller and Diego Luna and out on DVD & Blu-Ray February 9, 2021, we have teamed up with Lionsgate to give away two Blu-Rays of this festival favourite!
In Wander Darkly, a traumatic accident leaves a couple, Adrienne (Sienna Miller) and Matteo (Diego Luna), in a surreal state of being that takes them on a disorienting journey through the duality of their shared moments. By reliving fond recollections from the beginning of their romance while also navigating the overwhelming truths of their present, they must rediscover the love that truly binds them together. Writer/director Tara Miele offers a profound new perspective on the delicate nature of relationships with this emotionally moving story about a couple who must reflect on their past in order to face their uncertain future.
We have been given two Blu-Rays of this festival favourite to give away (courtesy of Lionsgate): if you're a U.S. resident and you're over 18, enter our competition to win a free Blu-Ray of Wander Darkly!
a Rafflecopter giveaway
The winners will be announced on 9th February on our Twitter page, and emails will be sent to the winners to ask for their addresses. Fingers crossed!
---
Lionsgate will release WANDER DARKLY on DVD & Blu-Ray February 9, 2021. Click here to pre-order the film.
---
This competition has been listed on Sweepstakes Bible, Sweepstakes Advantage, Contest Girl, Giveaway Frenzy, 2Sweeptakes, and Sweeptakes Lovers.
---
JOIN US!
Don't miss our monthly updates with film news, movie-inspired recipes and exclusive content! You'll only hear from us once a month. #nospam