Vivo (Review): A Spectacular Animated Musical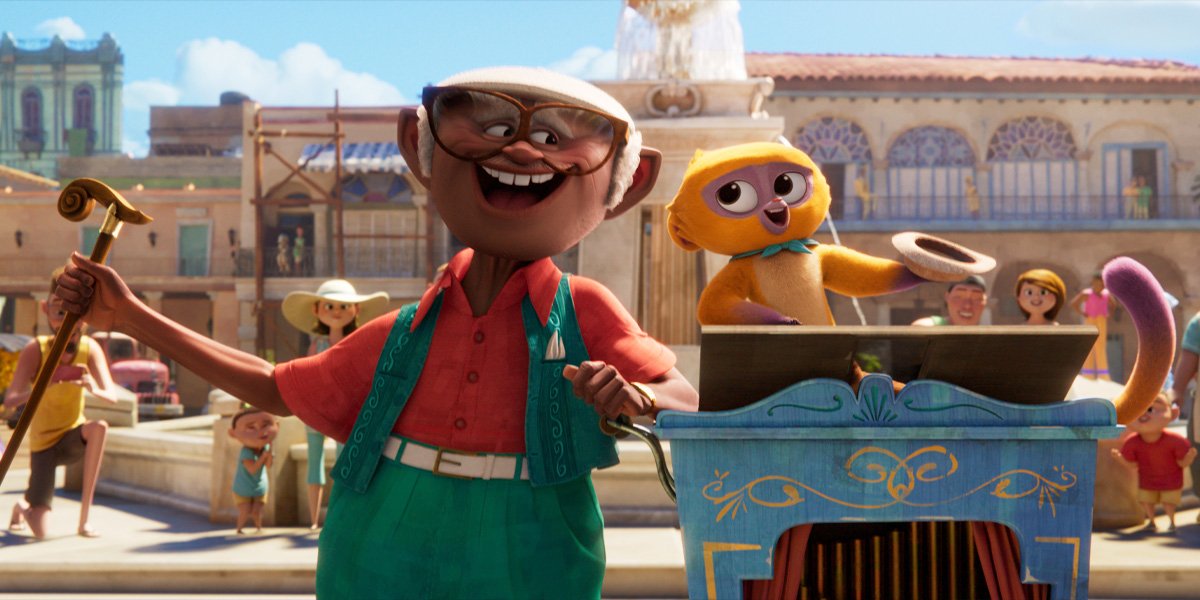 JUAN DE MARCOS GONZÁLEZ as "Andres" and LIN-MANUEL MIRANDA as "Vivo" (©2021 SPAI. All Rights Reserved.)
Lin-Manuel Miranda and Alex Lacamoire deliver yet another musical masterpiece with memorable songs and colorful animated characters in Vivo.
---

Last week, the full trailer for Netflix/Sony Pictures Animation's Vivo was released, a sign that the streaming service would likely be burying this film amidst an ever-evolving algorithm. Audiences would probably consume the film and forget about it just in time for The Kissing Booth 3's release on August 11th. Netflix doesn't put much thought into the quality of their acquisitions, and thinks that the more original films they produce and release, the more choice it gives to the viewer. However, most of their original films get lost in the service within mere days, which will likely be the fate of Vivo. Initially scheduled to release in theatres, the film was delayed indefinitely due to the COVID-19 pandemic and then sold to Netflix, who decided to market it the same way as their previous Sony Pictures Animation acquisitions: with a very short marketing campaign and legitimate push for consumers to watch it. It's really sad, when what's currently been buried is the best animated film of the year, as Vivo showcases the genius of Lin-Manuel Miranda and Alex Lacamoire's intricate musical compositions in an accessible kids' film with sumptuous animation and colorful characters like no animated production has done before.
The film tells the story of a kinkajou named Vivo (Lin-Manuel Miranda), who lives a great life in Havana with his human partner Andres Hernandez (Juan de Marcos Gonzalez), as they play music together outside the plaza. One day, Andres receives a letter from singer Marta Sandoval (Gloria Estefan) who writes to him in hopes to reconnect, as she is retiring and will perform her last show at the Mambo Cabana in Miami. Andres never got the chance to tell Marta he loves her, and this will finally be his opportunity to say it, through a song he wrote for her but never got to sing. Unfortunately, he dies in his sleep and leaves Vivo alone with the song. However, Vivo has the opportunity to deliver the song with Gabi (Ynairaly Simo), the daughter of Andres' niece-in-law, Rosa (Zoe Saldana), after stowing away in Florida on a briefcase. Gabi and Vivo must now go to Marta's final show before it ends.
It's a story we've all seen before, yes, but director Kirk DeMicco and co-writer Quiara Alegria Hudes craft it with such elegance that everything about the film feels fresh and new. As soon as the film opens with "One of a Kind", the animation lifts up and brims with terrific energy as Lin-Manuel Miranda's songs take center stage. Some have grown tiresome of his usual schtick of songs, which mix the grandiose spectacle of a Stephen Sondheim production with the complex rhythmic lyrics of an MF DOOM track, but that technique has allowed him to perfect the art of the stage musical to new and exciting horizons. No one crafts songs quite like him, and no one ever will. Miranda takes his knowledge and literacy of stage musicals, with the very best of rap, to create elaborate and layered songs, amplified by Lacamoire's score that could only be described as pure sensory overload.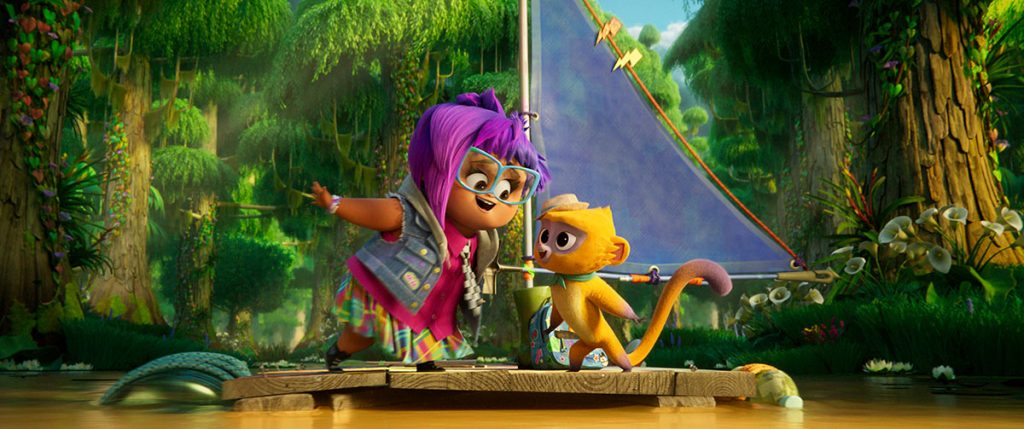 There hasn't been a singer/songwriter in recent memory that has made me feel such a watercolor of emotions better than Lin-Manuel Miranda. Seeing Hamilton on Disney+ last year, during the height of the pandemic, made me reconnect with the screen and fall in love with the power of music even more, and the cinematic experience of In the Heights solidified him, for me, as a genius of the craft. Vivo amalgamates Lin-Manuel's greatest hits through a timely animated story and may even introduce children to his craft, before they'll eventually explore his other productions, whether it be film (Moana) or his best-known musicals. Vivo also allows Miranda to deliver another great lead performance, which is as impactful as his tenure as Alexander Hamilton or Usnavi in his stage productions. He's funny when he has to be, with the film featuring some terrific physical comedy with expert timing, and emotional when a song will gut-punch you and make you a total emotional mess. At least that's how I was when it ended, during its final sequence, a perfect encapsulation of what makes Lin-Manuel the greatest songwriter working today. Its supporting cast is also great, with Simo, Michael Rooker and Brian Tyree Henry as the film's highlights. Miranda shares a fantastic sequence with Rooker, as an anaconda who hates all forms of noise, and Tyree Henry has the funniest arc of the entire film.
Vivo also contains the best 3D animation I've seen all year, which shouldn't be a surprise when you see that Roger Deakins acted as a visual consultant for its look. The 3D animation is highly kinetic and lively, and its 2D-driven sequences are just as vibrant. When the film transitions from "traditional CGI" to 2D, it puts the audience in a dream-like state as the music is brought to life in more ways than one. It's the most beautiful animated film of the year, with a highly important cultural significance, as it celebrates Latinx culture in a way that makes young children feel seen. If younger children can't see In The Heights due to its PG-13 rating, they will surely appreciate Vivo's accessibility for both kids, who'll enjoy the lively songs and Miranda's vocal performance as the titular character, and adults, who will appreciate the film's timely message on love and connection, which are at the core of virtually every Lin-Manuel production.
See Also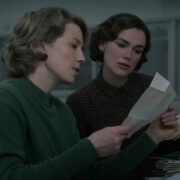 There's no doubt in my mind that the film is a masterpiece. I rarely use this word, but Vivo is an endlessly creative, wonderfully animated and vibrant animated film that only comes once in a lifetime. In fact, the last animated musical I loved this much was Moana (with songs also composed by Lin-Manuel). There isn't anything Miranda won't do to reinvent the art of music, and not just through its composition, but how the viewer will assimilate the song's multiple layers of intricate rhymes and compositions. Some believe his style is distracting and has been already overdone, but if you're still able to pull our heartstrings at every single turn and make us care about every character (whether good or bad) through song and dance, then you have done your job. Lin-Manuel Miranda keeps overdelivering on his art, and you can guarantee I'll be there when Encanto and Tick, Tick…Boom! open.
---
Vivo is now available to watch on Netflix.
---
WATCH VIVO:
---
JOIN US!
Don't miss our monthly updates with film news and exclusive content! You'll only hear from us once a month. #nospam