Best Virtual Reality at 2019 Sundance & Venice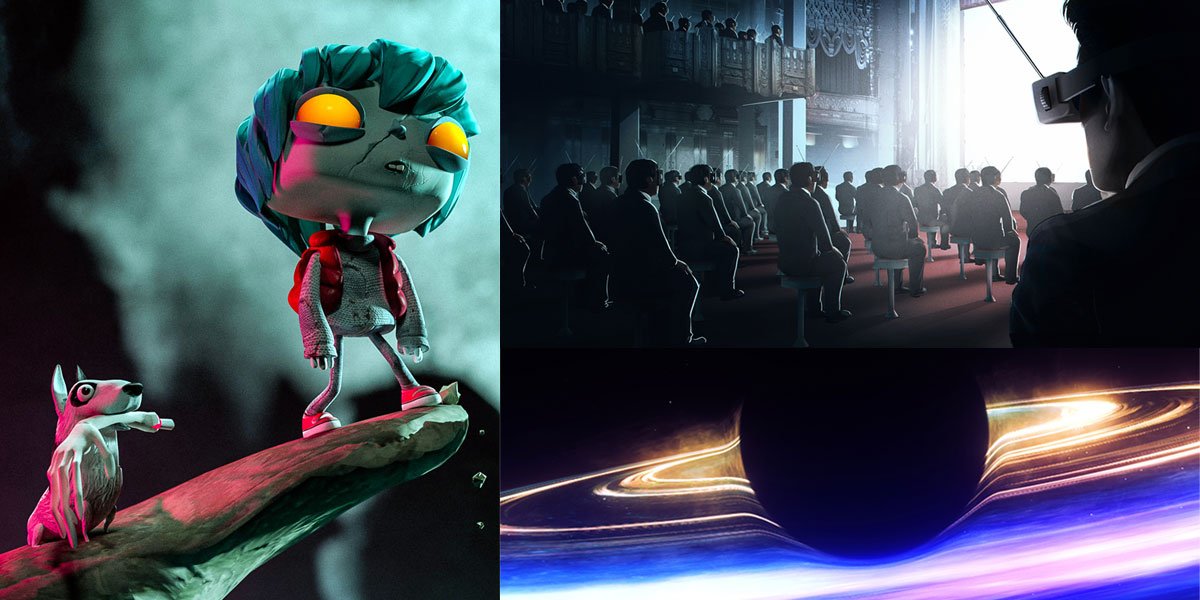 Left: Gloomy Eyes (3DAR), Right: The Horrifically Real Virtuality (DV Studio), Spheres (Eliza McNitt)
The ten best Virtual Reality experience from the 2019 Venice and Sundance Film Festival! All the VR and XR projects you don't want to miss.
---
There's been much talk about Virtual Reality, not just at the 2019 Venice and Sundance film festival but also among film lovers, and not all of it has been entirely positive. Some focus on the cost of its equipment and describe it as expensive and unpractical, others find it too artificial and claim that an experience that can only be enjoyed by a single player at a time can have an isolating effect on its users.
And then there are those who simply don't believe it can be as effective a medium for storytelling as a film is, and prefer to stick to what they know and love. But while it is true that many filmgoers might be put off by the fact that Virtual Reality is usually associated with games and apps, it is also true that VR can assume a thousand of shapes, and should not even be compared to traditional movies.
Virtual Reality is something else entirely, and, when applied to the film world, it can be a surprisingly powerful tool. If used well, this immersive narrationcan produce stories that have a special way of transporting users into new worlds. And whether these experiences aim to inspire us, move us, educate us or make us travel the world, one thing is certain: Virtual Reality is what makes room for a kind of storytelling that plays with our emotions.
So many exciting, groundbreaking VR and XR projects have been produced in the past few years, and it would be impossible to list them all, so we decided to focus on ten experiences we enjoyed at two film festivals we recently attended that included VR installations in their programs. Here are our favourite Virtual Reality projects from the 75th Venice Film Festival (2018) and the 2019 Sundance Film Festival.
---
10. WILD IMMERSION
AUGMENTED REALITY: 360° FILM
Directors: Adrien Moisson, Raphaël Aupy
Executive Producers: Damien Maura, Brainworks
Endorsed by: Jane Goodall
Country: France
Supported by The Jane Goodall Institute and Lenovo, The Wild Immersion is the world's first Virtual Nature Reserve. This 360° film is a new kind of wildlife documentary – one that uses the latest virtual reality technology to create an immersive environment that is as breathtaking as it is educational. Three 12 minutes films are part of this project: Aqua is an immersion in the marine world, Alba is for polar habitats and Terra is a journey through tropical lands with giraffes, african elephants, lions, koalas, chimpanzees, pelicans, flamingos and more.
What's even more impressive is that all these animals have been filmed in their natural habitat, which is what makes this unique Natural Reserve a real journey to Sri Lanka, India, China, Thailand, Cambodia, Hong Kong, Australia, Indonesia, Belgium, Spain, France, Norway, Sweden, Tanzania, Kenya, South Africa, Mauritius, Reunion Island, the Bahamas, Guadeloupe, Florida, California, Canada, Alaska, Quebec, Peru, Costa Rica, Colombia, Brazil, Tahiti and even more countries.

The Wild Immersion was first shared with the public at last year's Cannes Film Festival, and we visited it at Sundance a few months ago. It is currently being brought to cities across the world to inspire people to protect the environment: click here to find out how you can see it.
---
9. MAKE NOISE
INSTALLATION
Director: May Abdalla
Producers: Kim Nicholls, Zillah Watson, Michelle Feuerlicht, Amy Abdalla, Amy Rose
Production Companies: BBC, Anagram
Narrated by: Nikki Amuka-Bird
Country: U.K.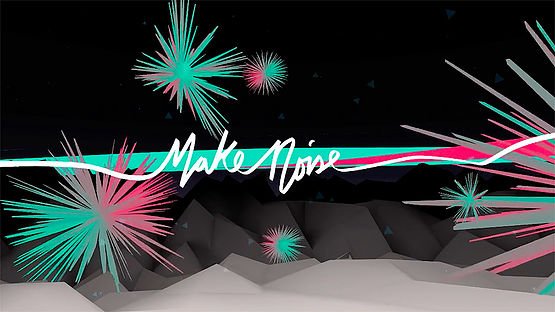 If you attended the 2019 Venice Film Festival, you might have visited the Lazzaretto Vecchio, an isolated building that used to be a leper colony and has now been converted into the festival's Virtual Reality hub. If you happened to be there, you might have noticed how every single one of the 39 Virtual Reality installations, stand-up experiences and interactive screenings came with its own unique set-up. There were props, costumes, rotating chairs and entire rooms dedicated to these installations: some of them even happened behind closed doors. And then there was one very bizarre space with two people sitting down in front of each other, alone in a room that could be seen by everyone through a glass. But, if you were to pass by this very unique installation, the first thing you'd notice wouldn't be the setting: it would be the screaming.
Make Noise is a very clever installation with an important message to send across. The suffragettes were one of the most important movements in history, as they fought for women's right to vote, and this installation uses original archive material to tell their story. You will be able to listen to the suffragettes' real testimonies while being entertainted by colorful visuals, but that's not all. Just as the title suggests, this installation is about "making noise", which is exactly what you'll be encouraged to do by suffragette Emmeline Goulden.
---
8. FRESH OUT
INTERACTIVE STAND-UP: ANIMATION, LINEAR STORY
Directors: Sam Wey, Fangchao Tao
Producers: Eddie Lou, Eason Chow
Production Companies: Sandman Studios
Cast: Andrew Chan, Sam Wey, Liu He
Country: China, U.S.A.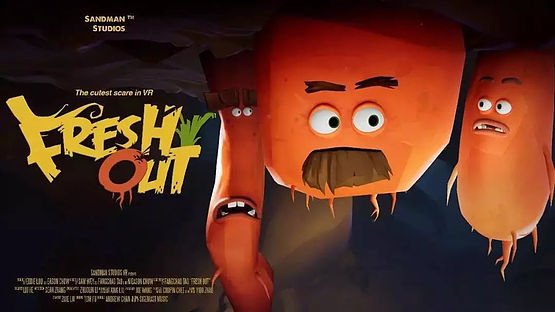 What would would feel like to be a carrot? Fresh Out can show you What the poster describes as "the cutest scare in VR" is not only genuinely entertaining, but also thought-provoking and, believe it or not, absolutely unpredictable. Fresh Out transports you underground, where your "carrot" self wakes up and listens to its (carrot) peers as they share scary tales of a terrifying monsters with a big mouth. It doesn't take long to understand that the monster is, in fact, a human being, but the most intriguing (and interactive!) part of the story is yet to come. We won't spoil the experience for you, as seeing where your choices lead you is part of the fun, but we promise you'll fall in love with the characters, you'll be gripped by the story and you'll learn an important lesson at the end.
---
7. REACH
INTERACTIVE INSTALLATION WITH VOLUMETRIC VR
Director: Nonny de la Peña
Producers: James Pallot, Cedric Gamelin
Production Company: Emblematic Group
Country: U.S.A.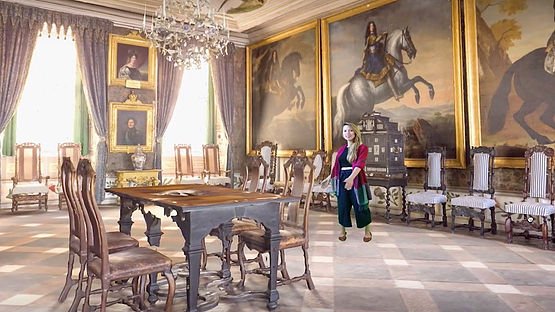 Produced by the team that brought us Venice Film Festival favourite Greenland Melting (Emblematic Group), Reach is a very unique installation. It uses volumetric VR to create a new kind of virtual reality, using real people and places. What's really impressive about it is the technology that has been used to create it: the idea of capturing users in dimensionalized videos and placing them in a location of their choice – whether it's one of the software's own 3D hi-res images or a new upload – is truly innovative. What comes next is a completely original video that has been developed through VR technology but is first and foremost a product of the user's own imagination. Reach makes virtual reality more accessible and fun, and it was one of our favourite experiences at this year's Sundance Film Festival.
---
6. ARDEN'S WAKE: TIDE'S FALL
STAND-UP: ANIMATION, LINEAR STORY
Director: Eugene YK Chung
Producers: Eugene YK Chung, Alicia Vikander
Production Company: Penrose Studios
Cast: Alicia Vikander, Richard Armitage
Country: U.S.A.
We have a soft spot for Arden's Wake. We had the chance to watch the first chapter of this story (The Prologue) at the 2017 Venice Film Festival, where it won theBest VR Film Award, and we were mesmerised by this extremely immersive, fascinating, incredibly cute story and the exceptional technology it has been developed with. Not only we absolutely fell in love with its likeable characters and admired the outstanding quality of its graphics: we were so impressed by the amount of freedom that has been given to the user in this installation that we wished we could watch it more than once just to keep exploring Arden's world. Mark our words: Penrose Studios is one of the production companies to keep an eye on in the future.
Arden's Wake is the story of a young woman called Meena who lives with her father in a lighthouse on an endless sea, in a post-apocalyptic world, and The Prologue focuses on Meena's descent into the sea to look for her father, who has disappeared. As an audience, we can decide whether to look not only inside or outside the house, but also above or below the water level. Needless to say, the journey underwater is incredible, in terms of both graphics and storyline. In Tide's Fall, Meena has grown up and is now played by Alicia Vikander, who is also Executive Producer on the project. We won't tell you what happens as we don't want to spoil it for you, but we'll say this: the second chapter is even more layered and intense than the first, and it is proof that Virtual Reality can be as linear and emotionally charged as a traditional movie.
---
5. 4 FEET: BLIND DATE
INSTALLATION: LINEAR STORY
Director: María Belén Poncio, Rosario Perazolo Masjoan, Damián Turkieh, Ezequiel Lenardón
Writer: Rosario Perazolo Masjoan
Producer: Ezequiel Lenardon
Production Companies: Detona Cultura, Realidad 360 Argentina, Maldito Maus, Mena Studio, Caja Roja Tv
Cast: Delfina Diaz Gavier, Cristobal Lopez Baena
Country: Argentina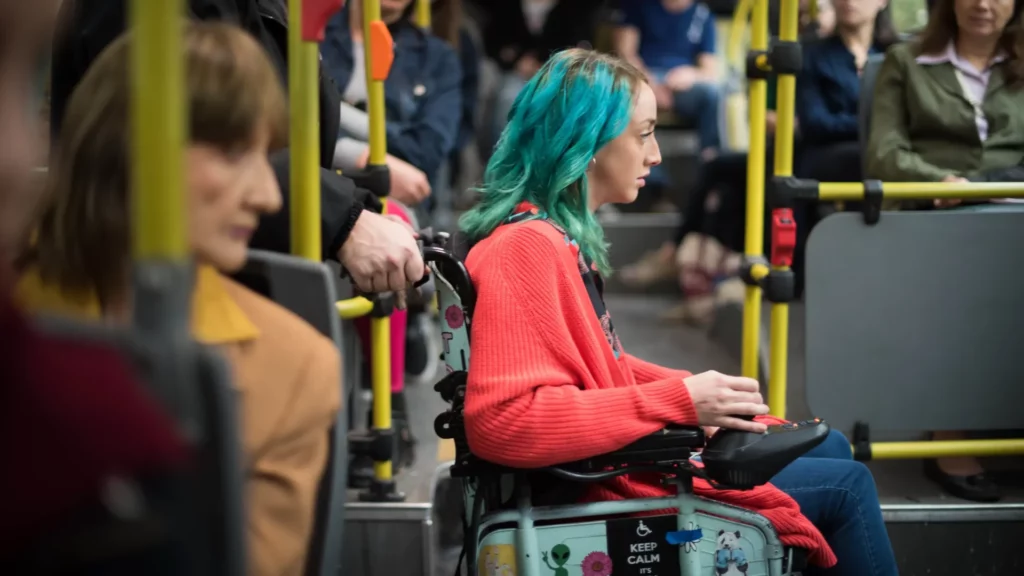 4 Feet: Blind Date was first produced as part of Biennale College Cinema, a workshop developed by the organisation behind the Venice Film Festival, and then premiered at the festival last year. We saw it at the 2019 Sundance Film Festival, where it was praised for exploring such an important theme in an accessible and relatable way. In fact, the idea for the film came from Rosario Perazolo Masjoan, whose inspiring 2015 TED Talk raised awareness on what it's like to be a young woman with a disability.
4 Feet: Blind Date is about a 18-year-old girl on a wheelchair (Juana, played by Delfina Diaz Gavier) who decides to go on a blind date with a guy she found on social media, in order to explore her sexuality. Perazolo also wrote the screenplay, and you can definitely feel her input: the film is told from Juana's point of view but it also has a way of transporting us back to our own teenage years, which is what makes its message resonate so effectively.
---
4. GLOOMY EYES
STAND-UP: ANIMATION, LINEAR STORY
Directors: Fernando Maldonado, Jorge Tereso
Narrated by: Colin Farrell
Producers: Jorge Tereso, Angeles Blasco, Corentin Lambot
Production Companies: 3DAR, Atlas V
Countries: France, Argentina
It's 1983 on a cold night in Woodland City and being a zombie is against the law. The undead are being hunted and forced to hide in the forest, but Gloomy is a very special zombie. He can see things differently from everyone else, and this stand-up installation allows us to follow him in his lonely, magical world. Gloomy Eyes is a definitely dark but incredibly cute story with a Burtonesque vibe, both in terms of the animation and of the way it links with our society.
It's set in a world in which human beings have been separated from each other by an unjust government, and at the same time, if we look very closely, we'll find that there is still room for hope and connection. Virtual Reality adds to the narrative, and the result is a final product that is stunning, entirely convincing and thoroughly enjoyable.
---
3. THE HORRIFICALLY REAL VIRTUALITY
INTERACTIVE INSTALLATION WITH LIVE ACTORS
Director: Marie Jourdren
Producer: Antoine Cardon
Produced by: DV Studio
Starring: Josh Jefferies, Robin Berry
Country: France
The Horrifically Real Virtuality's own tagline describes it as "a horrific comedy set in the 1950s", which is exactly what this installation is all about. It was developed by the same team that defined the concept of "virtual reality play" by creating Alice, an extremely imaginative and absolutely insane VR installation that brought its users on a trip to Wonderland and let them physically interact with its inhabitants (played by real actors). Alice was one of our highlights from the 2017 Venice Film Festival, and The Horrifically Real Virtuality had the same effect on us the following year.
It's unusual for a VR installation to last longer than a few minutes, but The Horrifically Real Virtuality is the exception. Not only it's 45 minutes long, but it develops through a 70 sqm space, divided into seven different sets that users get to explore ingroups of six. DV Studio has grown a huge deal in the past year, and the amount of work that has been put into both graphics and storyline resulted in a project that is well developed, hugely entertaining and genuinely hilarious. What originates as a visit to an alternate dimension (the "Real Virtuality") with the (very real) ghosts of Bela Lugosi and Ed Wood becomes a much deeper reflection on actor/spectator dynamics that ultimately leaves viewers pondering on deeper themes.
Check out the official page for The Horrifically Real Virtuality for news and updates.
---
2. TRAVELING WHILE BLACK
INSTALLATION: 360° DOCUMENTARY
Directors: Roger Ross WIlliams, Ayesha Nadarajah
Producers: Ayesha Nadarajah, Jihan Robinson, Lina Srivastava
Production Company: Felix & Paul Studios
Featuring: Sandra Butler-Truesdale, Virginia Ali, Therrell Smith, Courtland Cox, Frank Smith, David Strader, Amanda King, Samaria Rice
Country: U.S.A.
Directed by Academy Award Winner Roger Ross Williams in collaboration with Félix Lajeunesse and Paul Raphael and co-directed by Ayesha Nadarajah, Traveling While Black is a very impressive project and our favourite VR installation from the 2019 Sundance Film Festival. This very informative 360° documentary uses virtual reality to transport us to Ben's Chili Bowl, a historic safe space in DC where African Americans could seek refuge during segregation.
But Traveling While Black doesn't just show us a very detailed recreation of the restaurant: as viewers, we are also part of the community. As we sit in Ben's Chili Bowl surrounded by African American visitors who lived through segregation and had to use the Green Book on a daily basis, we listen to their testimonies and, just like the others around us, we are saddened and outraged by their heartbreaking tales. Both an intimate experience and an eye-opener, traveling while Black is the Virtual Reality film that everyone should be made to watch.
---
1. SPHERES
STAND-UP: INTERACTIVE
Director: Eliza McNitt
Producer: Darren Arnofsky
Production Company: ATLAS V
Narrated by: Millie Bobby Brown, Jessica Chastain, Patti Smith
Countries: USA, France
Written by Eliza McNitt and executive produced by Darren Arnofsky, this interactive Virtual Reality experience is one of a kind. It premiered at last year's Sundance and then headed to SXSW before winning the Grand Prize in VR at the 2019 Venice Film Festival, and its success is well-deserved to say the least.
Divided into three chapters, Spheres is set entirely in space. It starts by exploring our solar system and showing us the sounds our Universe makes (Chapter I: Chorus of the Cosmos, narrated by Millie Bobby Brown), it then explores gravitational waves (Chapter II: Songs of Spacetime, narrated by Jessica Chastain) by showing us what it would be like to be into the heart of a black hole while it's colliding with another black hole, and it ends with an unexpectedly moving environmental message by taking us back to The Big Bang and showing us the way our planet has changed through the centuries (Chapter III: Pale Blue Dot, narrated by Patti Smith).
Imagine being able to look inside planets, play with their orbs, listen to the songs they make and create beautiful patterns made of lights as you float in the middle of the universe. On second thought, don't even try to imagine it: Spheres is an out-of-body experience that no words could possibly describe. It's breathtaking, awe inspiring and Virtual Reality at its best.
---
RUNNERS UP (in no particular order):