Unicorns: LFF Film Review

(BFI London Film Festival)
Beautifully shot and visually daring, Unicorns is a film that questions identity and labels in the gaysian London queer scene.
---

Unicorns was one of the films I was most looking forward to watching at the 2023 London Film Festival. It's co-directed by Sally El Hosaini, the director of one of my favourite 2022 films, The Swimmers, and her next film seemed to be just as fascinating. It's also a promising directorial debut for James Floyd, who also wrote the screenplay, who has been working on the movie for the past seven years.
Mainly set in East London, the film follows Aysha (Jason Patel), a British Indian drag queen, as she moves in the London gaysian scene and meets Luke (Ben Hardy), a single father who works as a mechanic, in a club where she is performing. As Unicorns goes on, the audience gets to witness the bond between Aysha and Luke grow closer throughout the film but we also see their own journeys towards self-acceptance and self-discovery of their respective identities while exploring both their own conflict relationship with their respective families and their evolving relationship with each other.
During the film, Aysha says "my only pronouns are icon and legend." If anything, this is probably the best quote to describe the film: not only does it perfectly capture the humour of the film, but it also depicts its attitude to labels and fluidity. Unicorns is ultimately a love story, one that champions fluidity, giving more importance to the chemistry and relationship between the two main characters rather than necessarily feeling the need to put them in a box and assign them a label at all costs. For Luke and Aysha, their identity is not tied to one definition but rather comes from accepting who they truly are without needing to adapt to one single pre-conception of identity.
Unicorns is a film that dares to put Muslin queens at the centre of the story: this is particularly relevant as mainstream media often moves away from such representation. It is also significant, and perhaps even a good sign for the industry, that this film is being made now after being in development for seven years. Part of the plot is inspired by stories that come from real queens that the director interacted with or Floyd own's experience. In fact, much of the film's plot surrounding Aysha comes from a real place of fear within the community as Muslim queens are often not accepted either in their religious community or in the LGBTQ+ community.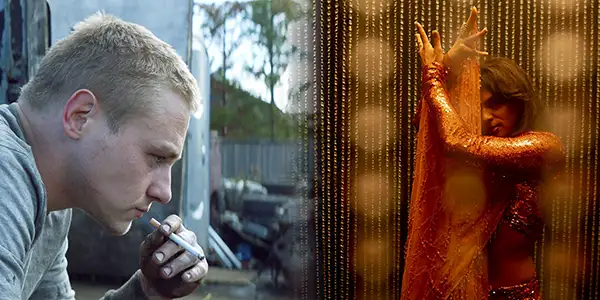 Visually, Unicorns is also fascinating. The camera often follows the characters, almost building an emotional connection with them, which becomes particularly relevant during the fight scene halfway through the scene when the camera movements make the audience feel involved in the action itself. In general, I thought the cinematography was brilliant: many of the club scenes are built to look like a dream-like scenario. The same is true for the scenes when we see Aysha's flat, which is shot almost exclusively in red light. Therefore, all the places where Aysha can truly be herself are shown with a very aesthetic style. 
See Also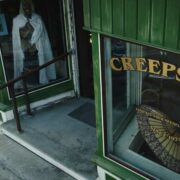 While much of the film focuses on Aysha and the other queens in the Gayasian scene in London, we also see a lot of Luke and his journey throughout the film. After meeting Aysha and unexpectedly forming a bond with her, Luke is forced to rethink his sexual identity. However, Lukey's identity is not exclusively centred around his sexual orientation: much of his character is also focused on his relationship with his kid. It is also interesting to see a male character being portrayed as the sole caretaker as that is not something we often see on screen. As Floyd mentioned, Luke's journey in Unicorns is also reminiscent of that of many white working-class guys finding themselves in the East London party scene and community.
Unicorns is a fascinating exploration of identity and self-acceptance with beautiful cinematography and compelling characters that immediately grab our attention from the very beginning of the movie. The film also manages to tackle many important topics, giving all the same importance and relevance on screen. This allows everyone in the audience to find some topic or character portrayed on screen that they can relate to or empathise with, while also learning more about a subculture not all of us may necessarily be familiar with, thus raising awareness regarding the struggle these minority groups have to face.  
---
Unicorns was screened at the 2023 BFI London Film Festival on 14-15 October, 2023.