Killing Eve: 10 Reasons to Fall in Love with the Show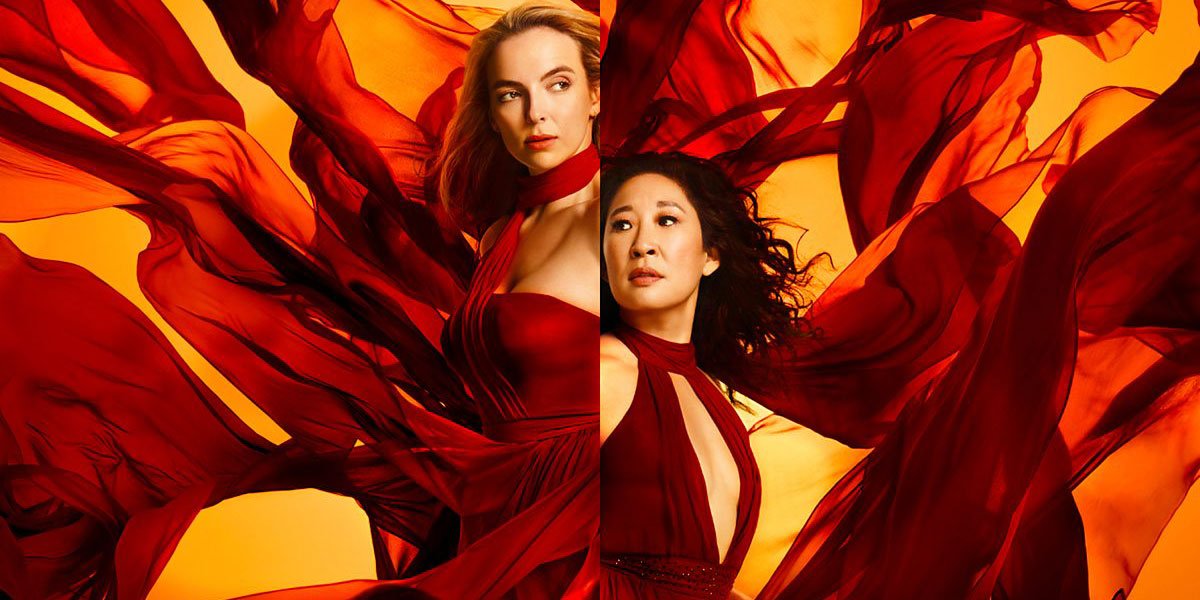 Killing Eve (BBC America)
As Killing Eve 's third season continues to air, here are 10 reasons to fall in love with Phoebe Waller-Bridge's must-see dramedy show.
---
Killing Eve is a spy-thriller/black comedy/drama TV show that follows the story of Villanelle (real name Oksana Astankova), a psychopath assassin (played by acting revelation Jodie Comer), and Eve Polastri, a British intelligent agent (played by Sandra Oh, who also delivered us Christina Yang's now long gone character in our beloved Grey's Anatomy) whose job is to find Villanelle and stop her killing spree. The two main characters end up developing a mutual obsession during a cat-and-mouse-chase that will bring them both close to real danger.
The show is written and produced by Phoebe Waller-Bridge (who graced us with the witty and profane writing of Fleabag as well), and is based on Luke Jennings's "Villanelle" novels, which revolve around a somewhat James Bond-like female character, a sort of Nikita with a better sense of style and a marked psychopathic personality.
This wonderful show is already at its third season (already renewed for a fourth. Yay!). So, let me just give you a quick short list of 10 reasons why Killing Eve is a must-see, if you already haven't dived into it yet.
---

1. JODIE COMER AS VILLANELLE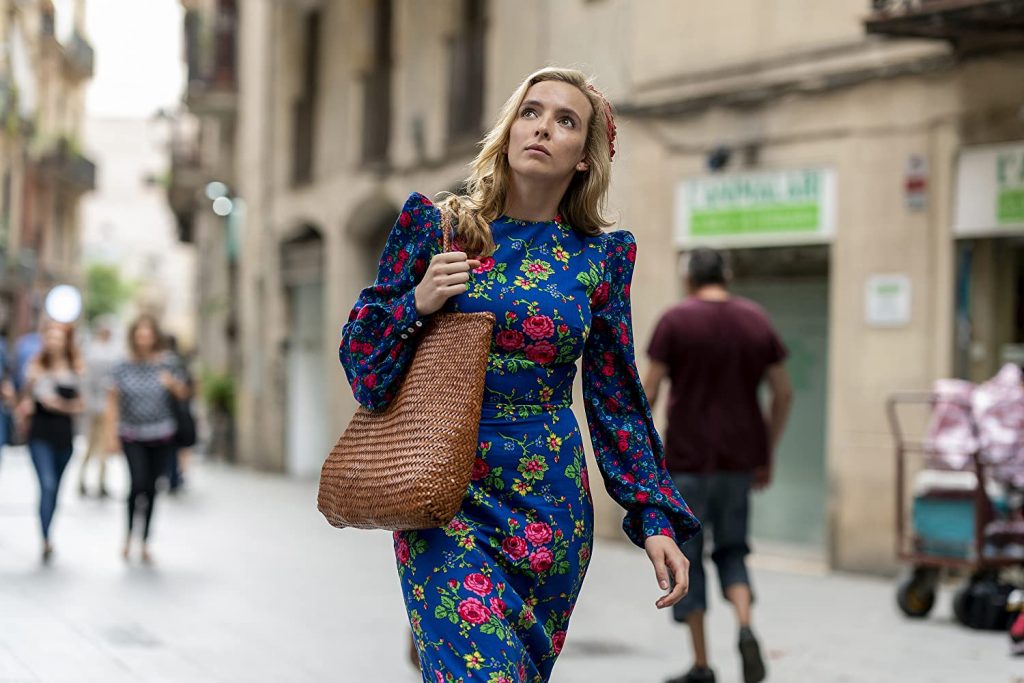 In her latest SNL Monologue, Phoebe Waller-Bridge said "It's a really great time to be a psychopath right now! They really are having a moment, aren't they?" Yes, it is, indeed, Villanelle's time. So let's have a moment of silence to praise Jodie Comer's acting skills in Killing Eve. Comer delivers a hell of a performance in each episode, and her portrayal of Villanelle is perfect: from mastering foreign accents to that truly psychopathic staring into-the-void look to the almost adorable childish eye-roll, she nails it. Every. Single. Time.
Villanelle's not the classic villain: as the story unfolds, it's noticeable that her psychopathic spirit is somehow curbed by a weird and faint sense of morale. She shows wits and layers, and it's fun to watch her in every scene. One of my favourite examples is in Season 3's episode "Are You from Pinner", in which she reconnects to her family roots and leaves her crazy-Elton John-fan brother a message. The message gets him to go to a barn, where (spoiler alert) he finds money from her, with a note that reads "Go see Elton". Which happens, in true Villanelle spirit, right before she sets their family home on fire. I heard Sir Elton was actually somehow delighted to be part of the episode. Her mix of crazy, mean, weird and psychotic will make you love her for making you gasp, laugh, scream in horror and even, at times, worry for her life.
---

2. THE DIALOGUES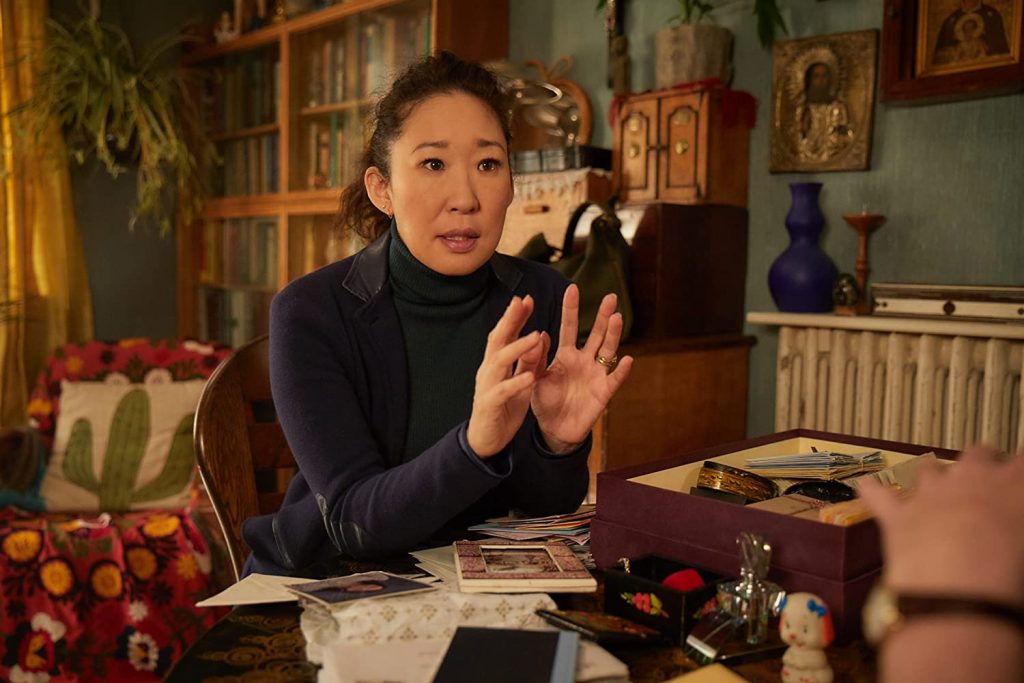 Phoebe Waller-Bridge delivers another hit, more internationally popular than Fleabag, with the same witty, dark and humorous signature dialogues that elevate the interaction between our main ladies to a different level. One of my favourite dialogues takes place in Season 1, Episode 2 (the one in which she wears that organza dress). Villanelle has a psychiatric evaluation, and, as you know, goes a little wild. The psychologist asks her: "Have you been feeling any anxiety or stress recently?", and she bites back: "I had quite a heavy period last week, but other than that, I think I'm OK." In another episode, Villanelle pretends to be upset while talking to Eve, and replies to being called a psychopath with a: "You should never tell a psychopath they're a psychopath. It upsets them."

---

3. THE OUTFITS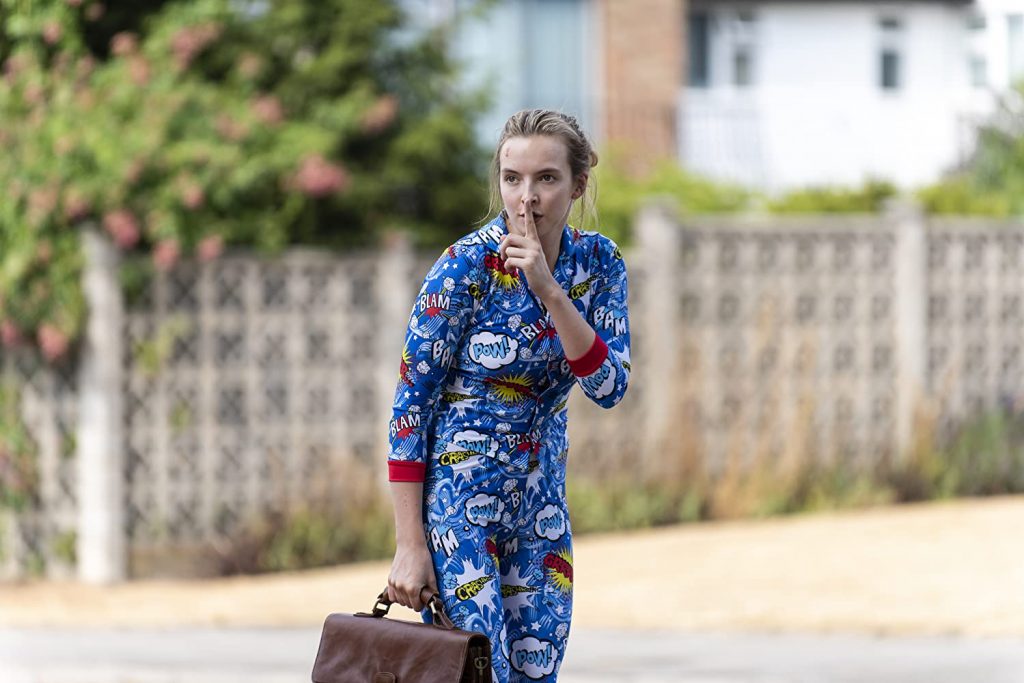 Villanelle's wardrobe screams "Carrie Bradshaw" if only Sex and the City was set now and not in the 90s, when fashion was ok and not so refined. That pink organza dress, the gloriously colourful suits (all of them), the retro dresses, and also that comic printed pyjama: she's never tacky, can pull off basically any kind of style and look (even the prison uniform) and always makes us green with outfit-envy. We could dedicate a whole article to her fashion choices, if this were a fashion blog.
---

4. FEMALE EMPOWERMENT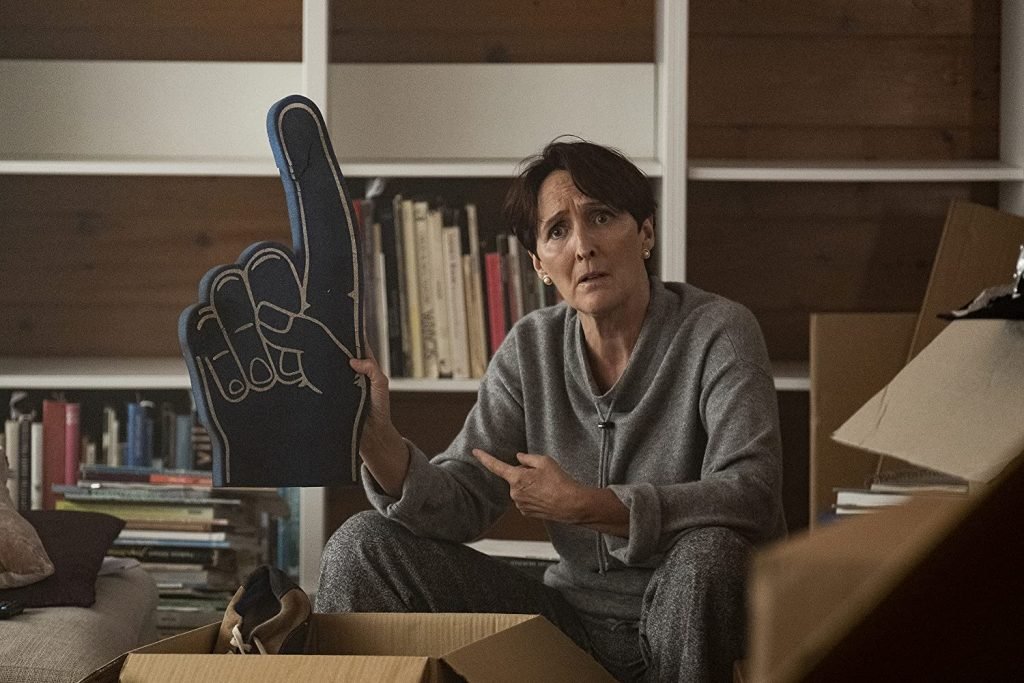 The show counts a strong female producer and writer (Waller-Bridge), two very strong female leads (Comer and Oh), an equally strong supporting character (Carolyne Martens played by Fiona Shaw, who also starred in the Harry Potter series and guest starred in the hit series… wait-for-it…Fleabag!). Having such strong female characters in one show is so very relevant now, and also very powerful.

---

5. SANDRA OH AS EVE POLASTRI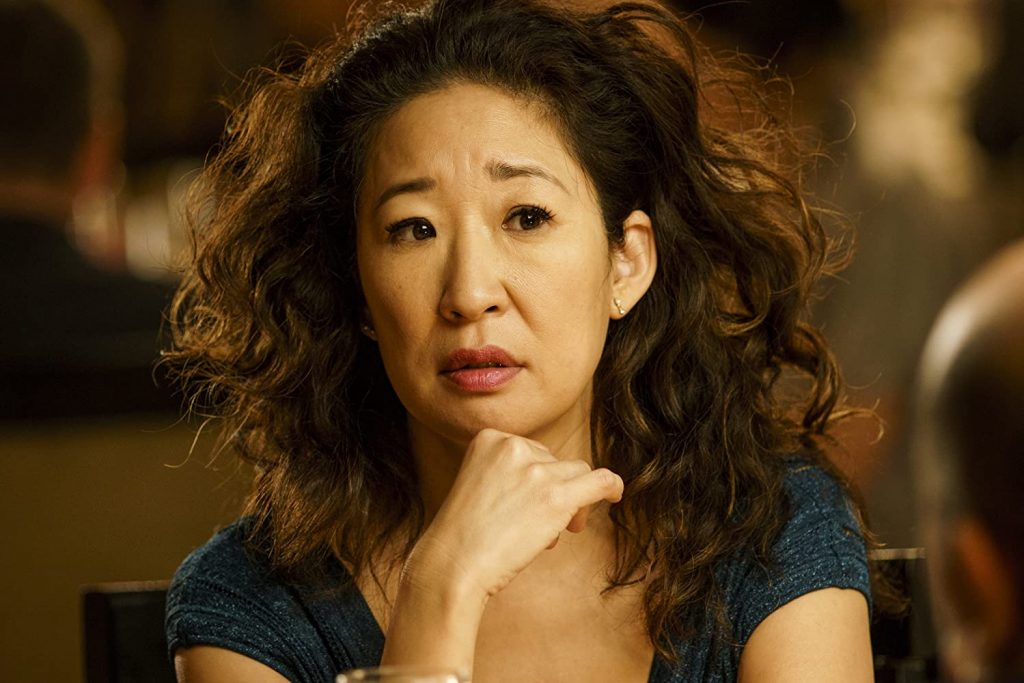 Sandra Oh's portrayal ofEve is less annoying than her previous, and most famous, role in Grey's Anatomy, where she played Meredith Grey's best friend/"person", Christina Yang. Don't get me wrong. She's only slightly less annoying, but in a way that fits perfectly into the story. Eve is not the classic good-to-the-bone hero, and that is what makes me (perhaps you too?) connect with her, and like her more than I want to admit. She's messy, not 100% grounded, a bit neurotic and at times selfish, but Sandra Oh brings courage and relatability to the titular character.
---

6. THE SOUNDTRACK
The American band Unloved created the perfect soundtrack for each scene of the show, and, trust me, you will have your phone out to Shazam the hell out of every episode.
My personal favourite is the song "Xpectations", which plays at the end of each episode. Now, open Spotify on your phone, put the song on and close your eyes: can't you picture Villanelle walking towards you, with a cold stare and wearing her sophisticated allure?
See Also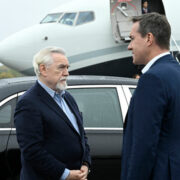 ---

7. THE HERO VS VILLAIN DYNAMIC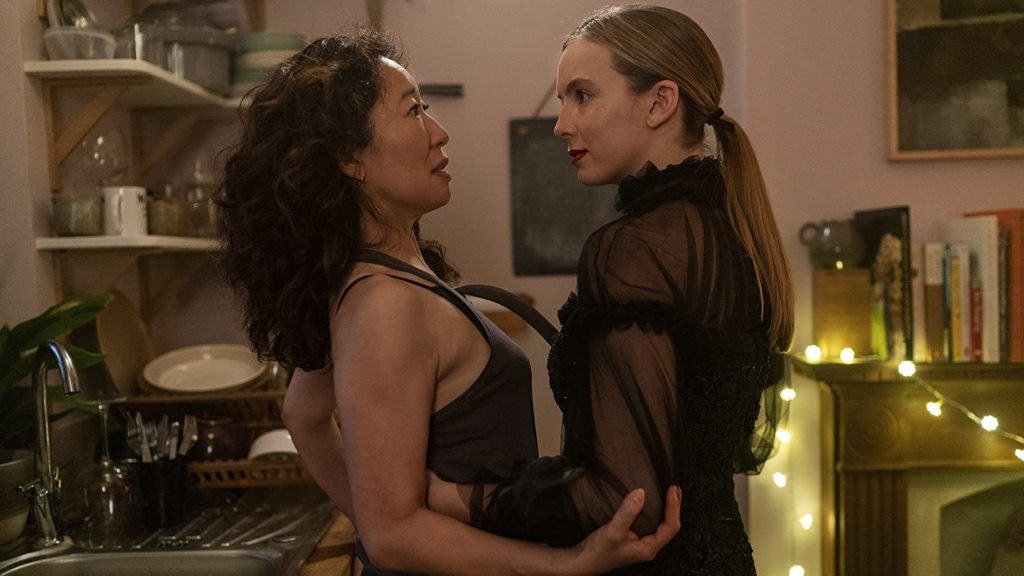 Villanelle and Eve's relationship is as dangerous and unhealthy as it possibly could be, but the two women are magnets to each other. Villanelle provides energizing force to Eve, who was bored for a while, and had resigned herself to her desk job for MI5. From the first moment she appears, Eve is Villanelle's new fascination and obsession, and they are both unable to let go of each other. These two characters are polar opposites in personality, life style, fashion sense and morale, and yet, they connect. The show sees them growing and learning about both themselves and each other through their interaction.
---

8. THE KILLINGS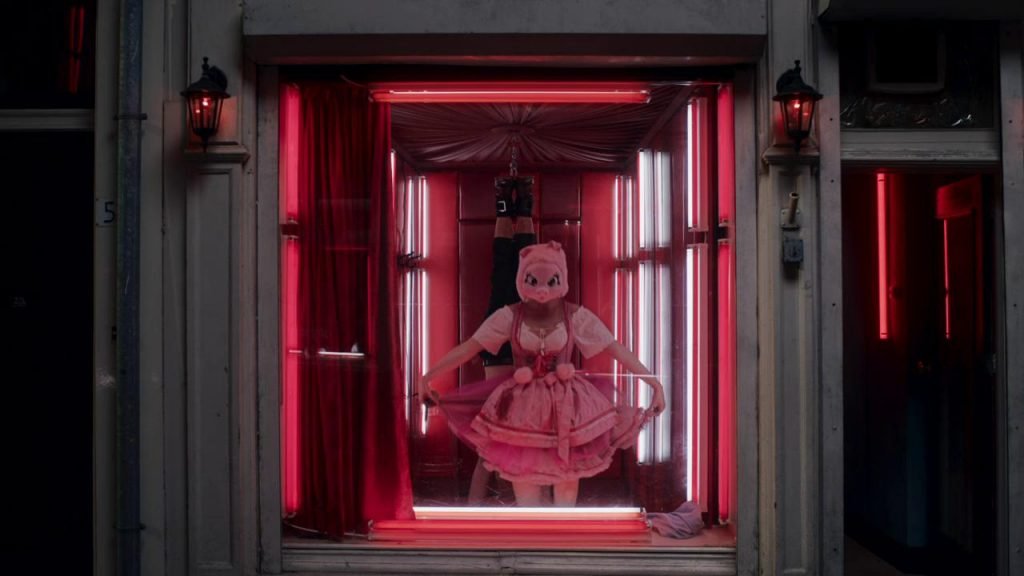 Villanelle plays with her victims in a very cat-like way, and there's never a dull shot: you can absolutely tell she enjoys her "job". Her creativity and style in completing her assignments are an absolute trademark of hers, and also of the show itself. Who would have thought that glamorous harpins could also be an effective weapon? Villanelle, of course: in Season 1's very first episode, she travels to Tuscany to infiltrate a mafia boss' party and stabs him in the eye with her hairpin.
---

9. SETTINGS AND LOCATIONS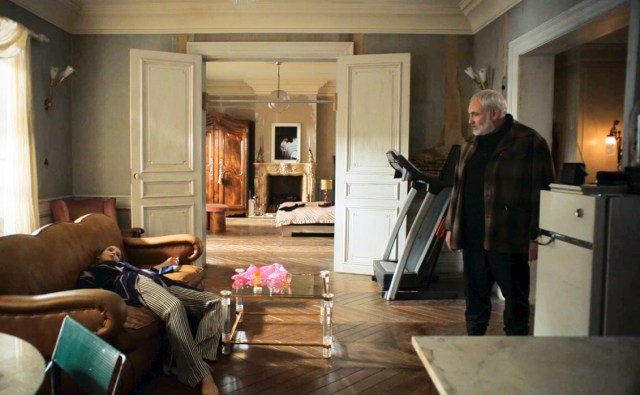 There's a fantastic international feel about the show. Locations are perfectly scouted and chosen, and all the in-studio locations are designed with incredible attention for details. My favourite location is Villanelle's Paris apartment, which screams both chic and crumble: you literally wonder if the ceiling might fall off that wonderful retro lamp in her bedroom, and if any of the walls have been painted since the 1890s. The look of each room and each corner is created with exquisite attention to reflect Villanelle's personality, age and lifestyle. It's a real treat for the eyes, and it's fun to spot all the little knick-knacks scattered around her flat – stuff that she probably collected throughout her "job trips", and that give her Parisienne flat a real Villanelle feel. Have you noticed the design of the bathroom's tap? Now, you won't be able to miss it.

---

10. PHOEBE WALLER-BRIDGE
Last but not least. I have to admit I'm a little partial to Phoebe Waller-Bridge, as, when I first saw her Fleabag, I fell in love with it immediately. For all the "Fleabag virgins" out there: it's a TV show that was originally born as a play (which PWB wrote and starred in), and that revolves around a woman named Fleabag who tries to navigate her life in London. Everyone is talking about Fleabag: it's the one with the Hot Priest. The show is infused with lots of sass, fun, sex, a bit of drama and the vitriol-fuelled dialogues that distinguish PWB's writing.
You will not be able to choke a laugh watching the scenes between Fleabag and Hot Priest (Andrew Scott *sigh*) – one of the most memorable moments is when he asks her if she's ok and she replies: "Fancy a drink, and a priest and a chat maybe". In her SNL Monologue, PWB stated: "Back in the day, horny women were burnt at the stake, and now they are given Emmys": you should definitely expect more of these brassy, fun and sharp dialogues in the next series of Killing Eve.