Why Season 2 of The White Lotus Was Far More Compelling Than the First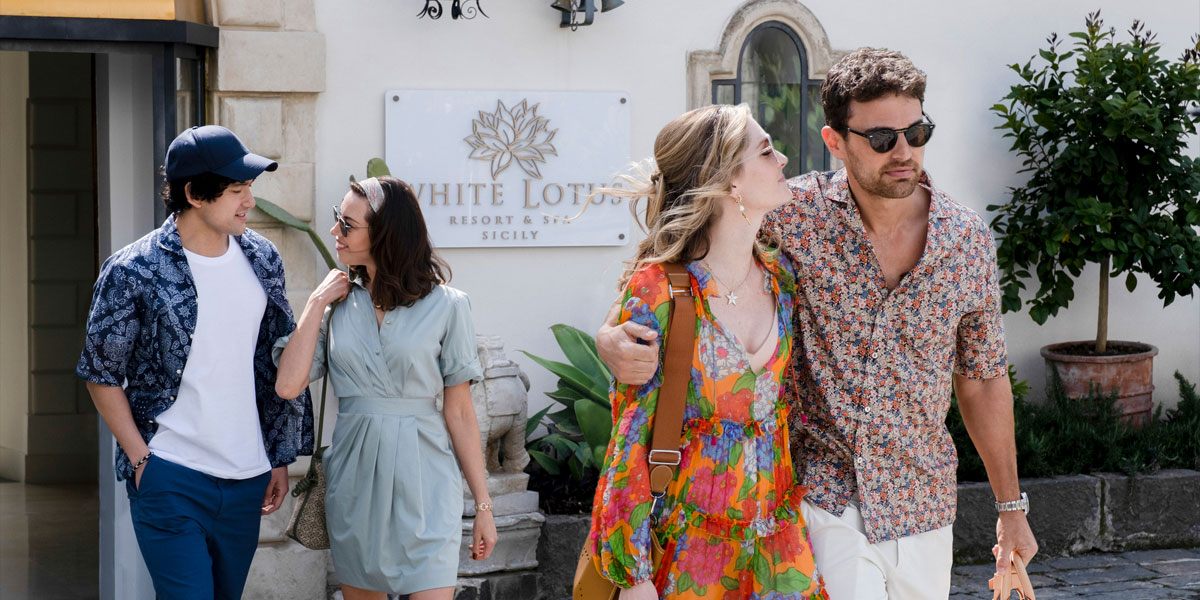 Season 2 of The White Lotus (HBO Max)
While season 1 of The White Lotus captured viewers' attention, season 2 was a far more compelling demonstration of creator Mike White's outlandish comedy.
---
This article contains spoilers for The White Lotus season 1 and 2.
Season 1 of The White Lotus turned heads and certainly turned on televisions, reaching nearly two million people per episode. Set in the Aloha state, it followed a bunch of privileged people on vacation and the deadly twists that pursued. Audiences were drawn to its sun-kissed Hawaiian haze and creator Mike White's outlandish approach to social satire. However, I found myself struggling to hop on the bandwagon, unable to grasp its tone and off-key humour. There was no draw for me to continue and so I decided to use my Binge trial elsewhere. Recently, I gave into online pressure, ramming through season 1 before hopping aboard the season 2 yacht, a season of vast improvement upon the first.
Intended as a six-part limited series, The White Lotus impressed enough for a second season at HBO Max. This time, it's set just off the toe of Italy's boot with an impressive new line-up of stars and a fresh murder to solve. Initially, I gave it a miss and for seven weeks scrolled past variants of the 'these gays are trying to murder me' meme before binging the entire season in three nights.
Season 2 opens just as the first one did, with a mysterious death. The so-far sweet Daphne (Meghan Fahy) sets about her final swim in the Ionian Sea but is interrupted by a body floating beside her. The police arrive, followed by The White Lotus Resort manager Valentina (Sabrina Impacciatore), who looks like an anchor-woman straight out of my nonna's Italian TV guide. Contrary to the first season, we're told that there are in fact 'a few' bodies.
With a fresh whodunnit and who-carked-it plot right out of the gate, we're flung back a week to meet our new arrivals on the dock. Woeful heiress Tanya is the only character returning from season 1. Once again, played by the incomparably funny Jennifer Coolidge, who in February, won a Screen Actors Guild Award for her performance. Tanya is joined by her new husband and Hawaiian fling from the first season, Greg (Jon Gries) as well as her spottily styled personal assistant Portia (Haley Lu Richardson).
Daphne, who we met in the prologue, is joined by her arrogant but brutally handsome husband Cameron (Theo James). Cameron has brought along old college buddy and workaholic Ethan (Will Sharpe) and prickly wife Harper (Aubrey Plaza).
We also meet the Di Grasso family, here to burrow in their Sicilian heritage. Grandfather Bert (F. Murray Abraham), son Dom (Michael Imperioli) and his college-age son Albie (Adam DiMarco).
But despite our new arrivals, my personal favourites might just be the unscrupulous Italian sex workers Lucia (Simona Tabasco) and Mia (Beatrice Grannò). Lucia is arguably the middle woman of this series, slithering her way into every guest's bed like a couture-clad snake, emerging the series' victor: satisfied and unscathed.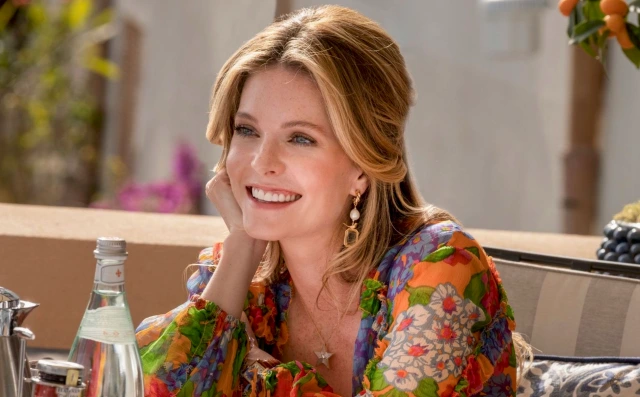 I found White's newly curated batch of disposable guests more compelling than the first. When the series was greenlit for a second season, the choice to anthologise it was a clever one, as reuniting with the same deliberately unlikeable characters over and over can become rather stale.
The characters from season 1 felt written with a poison pen. I found that there's a difference between disliking a character and disagreeing with one while still finding investment in their narrative. For example, snotty guest Shane (Jake Lacy), who stabbed hotel manager Armond, or Olivia (Sydney Sweeney), whose terrifying teenage snark hit too close to home (I mean we all knew an Olivia in high school, right?). I wasn't invested in the characters, at least not enough to care if they were the ones in that body bag at the airport. Nothing drove their arch forward. Even Armond was too destructive and unpleasant for his own good.
While season 2 is still shown through White's sneering lens, it's clear he took more time developing the characters this time around, managing to find that balance between likeability and intrigue. Case in point, Daphne. Daphne appears to be the stealthily snappy trophy wife, when indeed, she's far more complex than that.
The dynamic between Daphne and Cameron's relationship and Ethan and Harper's is made apparent during their first dinner together. With clever dialogue at their disposal and a subtle but excellent performance from Fahy, we learn the former don't watch the news and Daphne is even unsure as to whether or not she voted. There's a clear clash of status and intelligence between the two couples. This irritates Harper, who believes Daphne's dick-swinging husband is often unfaithful.
Harper feels she must expose Cameron to shatter the illusion of their picture-perfect marriage, distracting from her marital troubles and proving Daphne foolish. But Daphne is a lot smarter than we're led to believe. 'Don't feel bad for me,' she tells Harper, 'I've figured out how to handle it.' In episode three, Daphne drags Harper to a deluxe villa in Noto after Cameron is reluctant, wanting to stay back and race jet-skis with Ethan. Knowing her husband is prone to FOMO, Daphne sneakily books the villa for an entire night, telling Cameron she and Harper are having way too much 'fun' to leave. She's toying with him. While steeping in the Sicilian sun, she tells Harper, 'I do what I want, so I'm not resentful.'
Later in that same episode, we learn Cameron is in fact a cheater. As the season progresses, Daphne's benign nature becomes more prolific. It's made clear she is the one in control and is smart enough to play the game in order to find happiness, rather than settling for what could have been a deplorable life.
Even Tanya, our White Lotus alumna is given more of a robust narrative this time around. Season 2 provides a deeper insight into her insecurities, which were only briefly touched on in season 1. We now find her stuck in a loveless marriage to Greg, whose treatment of her has shifted as he's become somewhat of a bully. Early on, we see him show no interest in delighting her desire and is often critical of her weight, blaming her for eating all the macaroons in their suite. Tanya soon catches him on the phone with a mystery woman, leading her to consider that Greg may have only married her for the money.
White made her a lot more vigilante this season, later realising the group of wealthy gays that lead her to Palermo were actually hired to murder her so that Greg could keep her inheritance. Seeing Tanya in this new light has added a sense of depth to her character that wasn't shown to us in season 1. This also made it a lot tougher to digest when it's revealed that the floating corpse in the prologue belongs to her.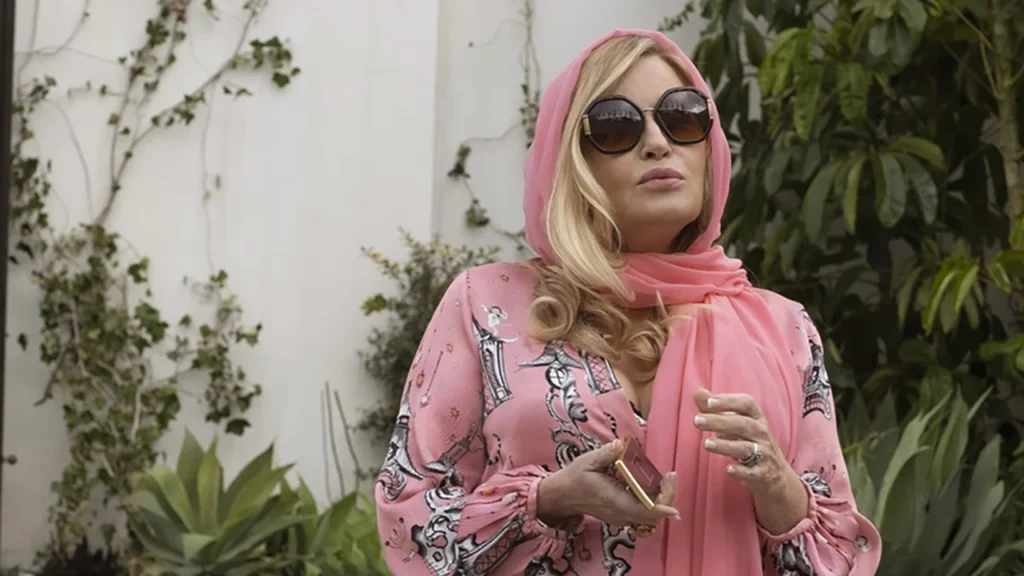 The White Lotus' season 2 is not only elevated by its deeper exploration of character, but by its clearer through-line of themes. Season 1 was more concerned with racial politics despite being very much limited to the resort. We didn't travel to Maui the way we do Sicily in season 2, where we experienced the azure coastline and Baroque architecture for ourselves, becoming steeped in the culture and language.
A focus on sexuality and themes of toxic masculinity are prevalent throughout season 2. Most of the conflict experienced by our characters arises from their fixation with sex. For example, Ethan and Harper are having a dry spell, Tanya is unsatisfied, Cameron and Daphne have a don't-ask-don't-tell policy and Albie is just a typically horny young man but cowers in fear of being like his philandering father.
Early on in the season, we uncover Dom's past infidelities via a telling phone conversation between him and his fed-up wife (who I've come to learn was voiced by the masterful Laura Dern). In this slyly written moment of exposition, it's made clear she and their daughter have not accompanied the Di Grassos on vacation because of Dom, who openly speaks of his struggle with sex addiction throughout the season. He promises to change, pleading for redemption but is met with a colourful array of curse words from his livid wife. Promises, schmomises. A few scenes later, we see Dom having sex with Lucia, whom he hired to accompany him for the week. There's even a hilarious scene where Dom tries adding Lucia to his room, leading to a farcical back-and-forth with Valentina in the lobby about who's sleeping where.
See Also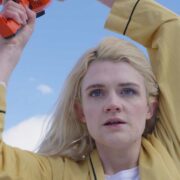 The Di Grassos can be seen as the Mossbachers of season 2. The Mossbacher family was the best demonstration of the first season's themes of wealth and classism. Girl-boss mum Nicole (Connie Britton) constantly spoke of the 'hellish ladder' she had to climb to get to where she is today, as a CFO in a male-dominated industry. However, she failed to consider the role that her privilege played in the process, even expressing concern for her husband and son, who as straight white men, are now being 'alienated from culture.' Nicole's ideology is seemingly never in question, leaving these discussions unfurnished throughout the remainder of the season.
Comparatively, I think the Di Grassos' relationship with sex and gender is perhaps the most fascinating conversation in either season and easily the most transparent reflection of season 2's aforementioned themes.
The Di Grassos represent three ages of men and their penises. Bert is often flirting with every young hotel worker he meets. This embarrasses Albie, who thinks his grandfather is harassing these women. Bert doesn't see the issue, believing there's nothing wrong with a little harmless coquetry. 'People used to respect the elderly,' he tells Albie, 'now we're just a reminder of an offensive past everyone wants to forget.'
A scene about The Godfather bluntly captures White's exploration of this generational point of view when the Di Grassos visit set locations from Francis Ford Coppola's machismo classic, including the one where Michael Corleone's first wife gets blown up.
Bert, Albie, Dom and Portia sit for lunch beside a dummy in a car dressed like Apollonia Corleone, when Bert does his best interpretation of Pacino wailing 'Apollonia!', claiming The Godfather is the 'greatest American movie ever made'. Albie quickly disagrees, sparking a fascinating conversation about how this generation reassesses classic cinema, and in particular, the film's representation of gender.
'You're nostalgic for the solid days of the patriarchy', says Albie, 'men love the godfather because they feel emasculated by modern society.' The accordion swells. Dom takes another spoonful of tiramisu. 'It's a fantasy about a time when [men] could go out and solve all their problems with violence and sleep with every woman and come home to their wife who doesn't ask any questions and makes them pasta.' Albie is trying to condemn this dated image of gender, though enacting it later in the series when he develops a sexual and inevitably transactional relationship with Lucia. Dom chimes in, suggesting gender is foolproof: 'movies like this exist because men already do have that fantasy, we're hard wired'.
This scene alone sums up an almost generational conflict of gender as none of the Di Grasso men goes on to prove otherwise. They're all inherently similar as shown overtly in the finale when all three men swivel with desire in the wake of a pretty young woman passing by at the airport.
While season 1 of The White Lotus set up an enticing premise, it didn't have a tight enough hold on its core ideas and felt rather like a disjointed series about wildly unlikeable people on vacation. Season 2 is far richer in narrative and exploration of character and theme, making for a much more compelling season of television.
---
Seasons 1 and 2 of The White Lotus are now available to watch on HBO Max. Read our review of Season 2.