The White Lotus (HBO) Season 2 Review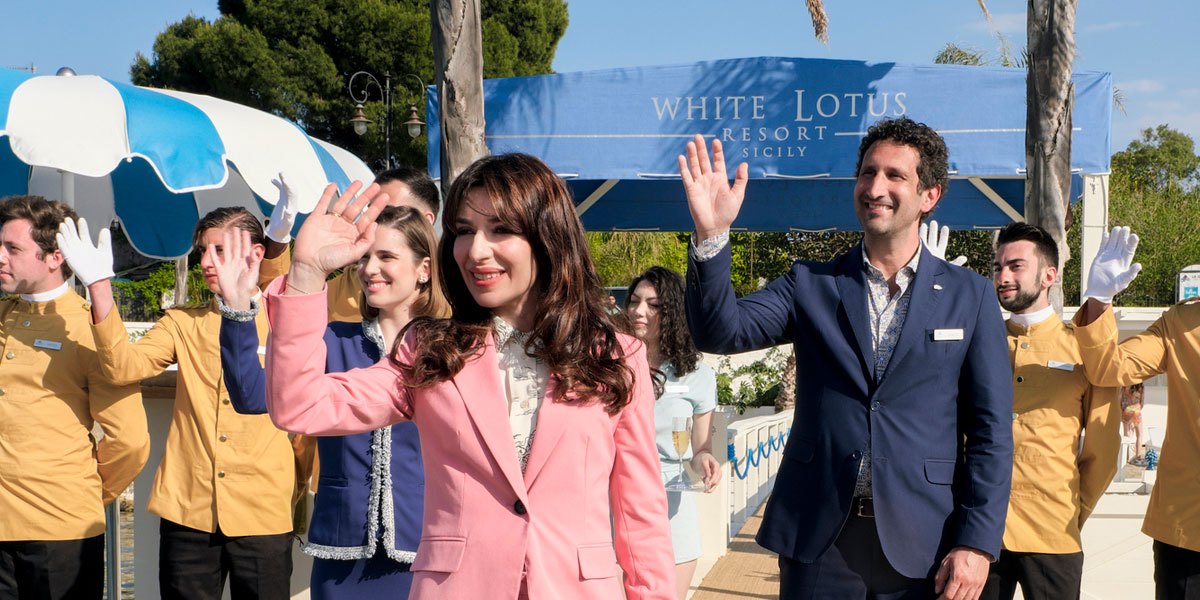 Sabrina Impacciatore in The White Lotus (Fabio Lovino/HBO)
HBO's The White Lotus season 2 explores the complications of love. Are we good enough, or are we destined to end in rotten relationships?
---

This review contains spoilers for Season 2 of The White Lotus.
Ever so often there comes a TV show that satirizes social classes, particularly those who belong in upper-class groups. There are Empire, Gossip Girl, Succession, Veep, and most recently HBO's hit series The White Lotus. Why are we so fascinated by the prospect of seeing life through rich people's eyes, though? Is it because we yearn to have that amount of money and power? Or because we're simply curious to discover what an average day of the week looks like for these wealthy individuals?
Created by the extravagant Mike White, The White Lotus follows multiple employees and guests staying at the luxurious hotel named White Lotus. Both seasons of the show play out as anthologies, despite taking place in the same world and having a recurring character in Tanya McQuoid-Hunt (Jennifer Coolidge, The Watcher), a frequent guest at the White Lotus who's a diva with a good heart. There are murder mysteries set in the background of seasons 1 and 2 of the series that slowly unravel across its several episodes, while it pokes fun at the ridiculous situations our characters encounter.
If season 1 mostly focused on the themes of money and entitlement, season 2 of The White Lotus trades them for the issues of sex, love, and how those feelings change over time. The show's second season explores these ideas in a cut-clear manner, which is the best possible compliment the series can get following its choppy first season. Season 1 was good, but it often struggled at balancing its comedy with its more dramatic moments. This time around, The White Lotus does a much better job at cutting back and forth between both tones, thus making for stronger character work.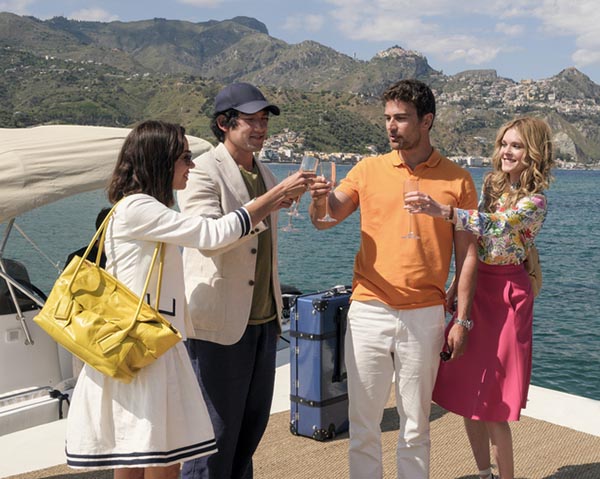 The White Lotus is slowly but surely becoming recognized by its grand cast of talented actors. Mike White managed to get Aubrey Plaza (Emily the Criminal), Theo James (The Witcher), Meghann Fahy (The Bold Type), Michael Imperioli (The Sopranos), and many other great names for season 2. Our characters might find themselves in the same room, although they don't always interact. And yet, the thematic threwlines of the brilliantly written scripts carry through because it is this cast that pulls the different, distinctive storylines together by the end.
Fahy and James play one of the center couples of the season in Cameron and Daphne Sullivan. These two seem to have deep love for one another, but their marriage is far from perfect. It doesn't take much time for you to guess Cameron cheats on his wife, loves to consume loads of alcohol and drugs, and partakes in making his old friend Ethan Spiller (Will Sharpe, The House) and his wife Harper (Aubrey Plaza) uncomfortable with his constant mind games.
All things considered, Daphne and Cameron somehow have one of the most solid relationships in the series. They are very open with each other, yet keep secrets that the two of them either accept as part of the deal, or willingly turn a blind eye on. Cameron will go out of his way to do whatever he wants, risking his marriage in the process, but he will fight for what he has with his wife as well. Daphne is an interesting character, too, because you often wonder if she is truly oblivious to what is going on around her, but then you discover she knows more than she lets on. With that in mind, Cameron is a narcissist who likes to take a lot from people, while Daphne is a very giving person, which is why their marriage might work as well as it does.
You can't really say those things about Plaza and Sharpe's characters. Ethan is now a successful businessman after being in Cameron's shadow for so long, and Harper is a smart woman with a solid career who happens to be very judgmental about everyone around her. They don't have the extreme issues that Daphne and Cameron face, which in theory should make their marriage easier, but in reality their lack of trust and lust for each other is what's killing it. Ethan and Harper are the perfect example of a couple's spark being nonexistent. It may have been there before, but it isn't anymore. That is what The White Lotus does so well: it pairs sets of characters whose storylines parallel and dives into the psyche of all parties involved.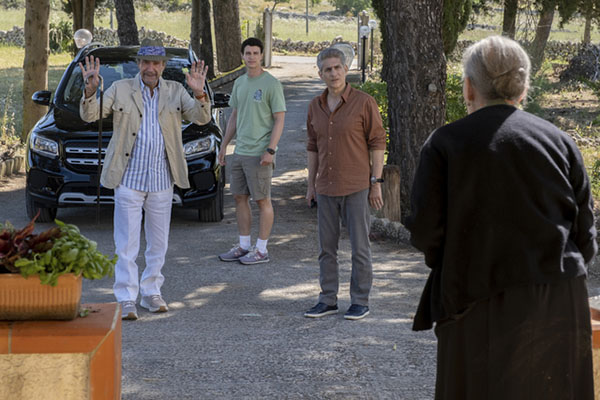 Early in season 2, a seed is planted with the possibility of Cameron and Harper having an affair. This seed is watered down as the season goes on, following Harper's suspicions after finding out Ethan and Cameron spent a night with some hookers. Though the affair is never fully confirmed, you're left just as uncertain as Ethan is. Once the storylines for both of these couples come to an end, you can't help but be satisfied. They make amends, concluding in a relatively happy place, but with dark clouds in the horizon threatening to jeopardize the marriages. Love isn't something you can be sure will have a happy ending: it is constantly up in the air, based on the decisions we make.
Touching back on how well The White Lotus' season 2 pulls off its themes, the subject matter of love and our sexual desires is further discussed with the subplot of the Di Grasso family, who are visiting Sicily to meet their Italian relatives. The family consists of three generations of men who seem to set a bad example of what a proper gentleman should be like. We have Bert (F. Murray Abraham, Moon Knight), who in his youth did not care to keep a good relationship with his late wife and prioritized his love affairs. There is Imperioli's Dominic, a byproduct of his father who led him to be a cheater as well and endanger his marriage. Then, Albie (Adam DiMarco, Pillow Talk) enters the picture, as he's trying to have a better relationship with women than his father and grandfather ever did.
This side of the series does not seem very interesting at first. If anything, it comes across as the most generic one of them all. As things develop, though, and Dominic gets involved with a local sex worker named Lucia Greco (Simona Tabasco, Luna Park), the storyline does attract some momentum, especially when his son Albie becomes enamored with Lucia without knowing her past history with his father. Not only does that make for good tension, but also for brilliant comedy. And when the odd love story of Albie and Lucia is explored, you genuinely care for them, even if it ends in a bittersweet note with Lucia using him for his father's money.
Let us talk about the real meat of The White Lotus season 2: Jennifer Coolidge's Tanya and her personal assistant Portia (Haley Lu Richardson, After Yang). Tanya wasn't the best written character back in season 1. Some would even argue she was quite annoying and didn't add much substance to the show. Here in season 2, though, she feels like a fully realized character, while also retaining her comedic complex.
Portia complements Tanya very well because, in a sense, she's a younger image of Coolidge's character. She mirrors Tanya's naivete, both in a sweet and frustrating manner. This is ironic when, deep down, Portia yearns for love and adventure. Her character at times comes off quite judgemental of her boss for being needy and manipulated by others, without realizing she, too, is being used in a larger scheme just like Tanya is. In a way, Portia also parallels Albie when she gets romantically involved with a guy named Jack (Leo Woodall, Vampire Academy). Both Albie and Portia are played by their much more interesting lovers, only for them to end up in the same place where they started.
Like the rest of our main players, Tanya is desperate for love and attention. Her marriage with Greg (Jon Gries, Not Quite College) is not going well, particularly after he suddenly leaves her alone in Sicily for a business trip despite their vacation being his idea. This serves as the catalyst for Tanya and Portia's arcs, since Greg's departure pushes them to get involved with a group of men led by Quentin (Tom Hollander, The King's Man), who seem friendly at first but may have more sinister intentions than he lets on.
Tom Hollander delivers one of the cleverest performances on TV this year. At first glance, you might think he's a typical comedic relief, which he kind of is. Once we get into the last two episodes, though, and things start to unravel with his nephew Jack, you really get a great payoff to the season's themes. Tanya's kidnapping by Quentin, organized by Greg, serves as a poetic end to the season's themes of love. Here we have a woman who just wants to be taken care of and as a result she's only taken advantage of. This can sum up everyone's arcs.
The White Lotus has become as popular as it is for good reason. Although not all audience members will personally relate to the specific scenarios our characters find themselves in, there are a lot of human flaws in this show. From the decisions made to the consequences that come with them, HBO's series centered around vacations is a perfect example of how not even in paradise can you escape life's problems. Ethan, Daphne, Tanya, and Dominic, they all showcase vacation can be hell under the wrong circumstances.
---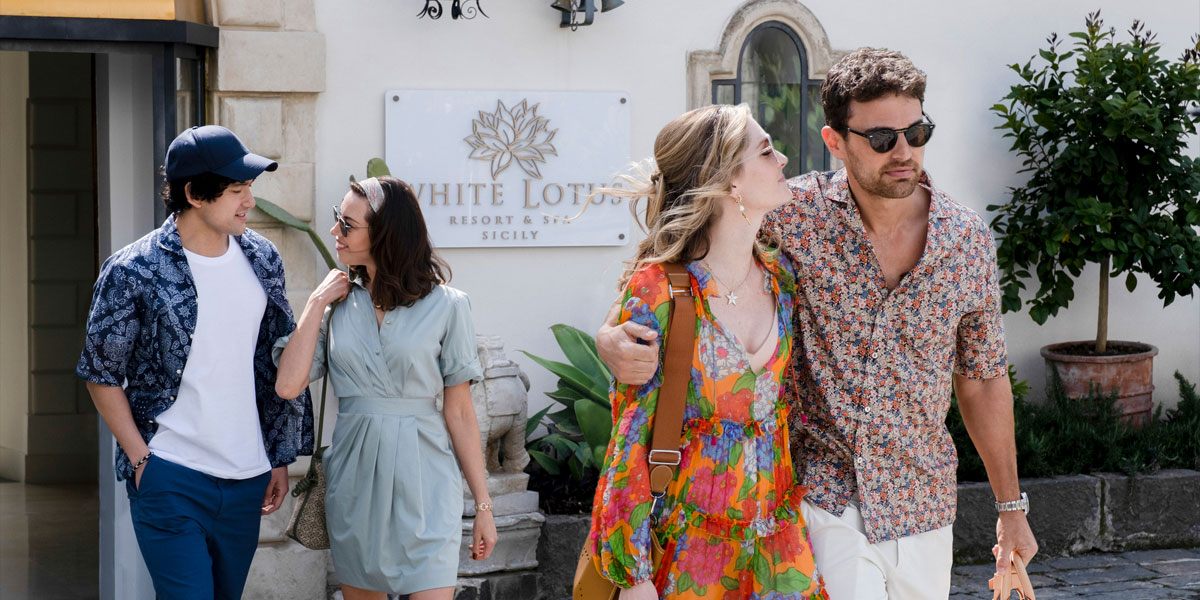 Season 2 of The White Lotus is now available to watch on HBO Max. Find out why season 2 of The White Lotus was far more compelling than the first.