The Score (Film Review): A Crime Drama with a Musical Twist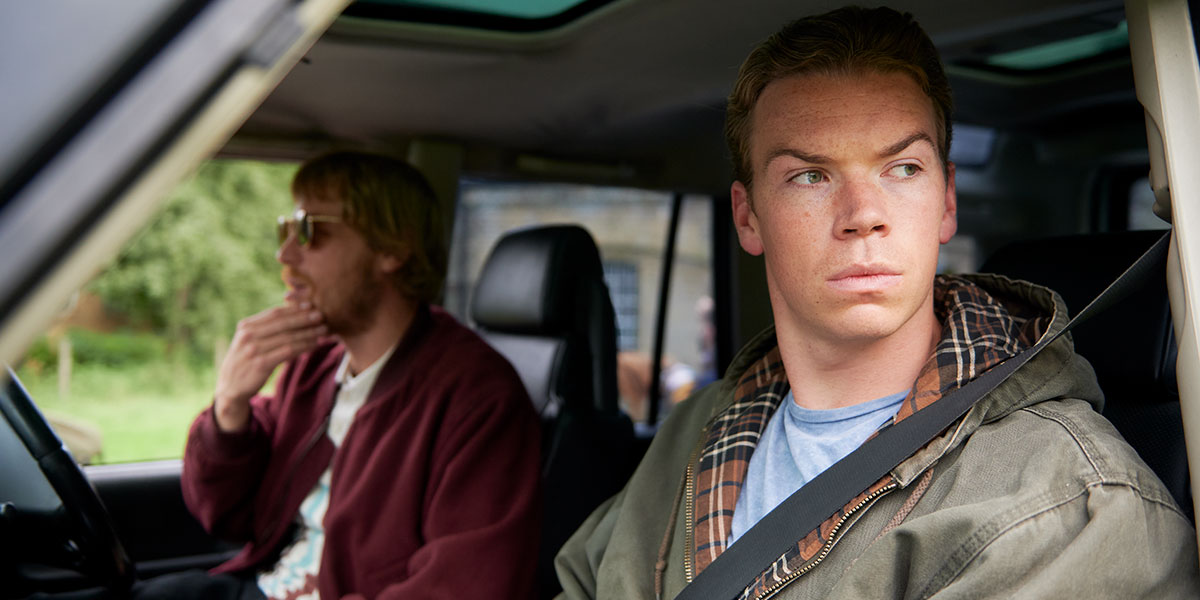 The Score (Rob Baker Ashton, Republic Film Distribution)
The Score, starring Will Poulter and Johnny Flynn, attempts to blend crime, dark comedy and music into a quirky twist on a British heist film.
---

When it comes to British crime dramas, there are plenty that have mastered the perfect formula to be extremely entertaining. Snatch, Sexy Beast, Legend, Layer Cake: the list goes on. The Score attempts to branch out and incorporate more than just the theme of crime into its runtime, and instead brings the focus towards being a musical. Combining dark comedy,  crime, and heist elements and the sudden bursting into song from all of the characters, the film just doesn't work as well as it could.
Mike (Johnny Flynn) and Troy (Will Poulter) are "partners in crime" (said very lightly, as neither really knows what they're doing), despite Mike leading the entire operation and Troy just being in it for the money. There's little information provided over what is being given or taken in the eventual trade-off, but we know something is ultimately being exchanged in secrecy. Mike and Troy wait in a secluded cafe in the middle of nowhere for the majority of the runtime, sitting across from each other whilst drinking coffee and making small talk. Gloria (Naomi Ackie) is the only waitress working at the cafe where they're waiting, and she ultimately gets involved in the heist when both Gloria and Troy take a strong liking for each other.
Every so often, the characters burst into song, which caught me off guard every time. The songs do fit with the theme of the film, as it doesn't take itself too seriously. However, sometimes it does feel abrupt and unnecessary to the story. The Score begins with a musical number to set the scene, and that feels like the only song valuable to the story. All the other songs appear rushed and don't add any important information. It's not a Hamilton-esque or Hairspray kind of musical, where the lyrics advance the characters and storyline. If the emphasis was meant to be on the end crime scene, then it should have been sung about, as it's very ambiguous what the climax we're waiting for is. Johnny Flynn has a great talent for composing the songs in The Score, and he even sings a few himself. His aptitude for writing music definitely shouldn't go unnoticed even if it wasn't necessarily right for this particular screenplay.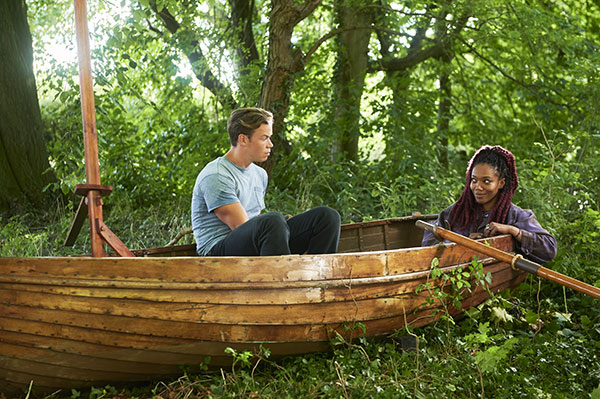 Poulter's acting almost saves the film. If you put Poulter in front of the camera, he'll do his absolute best to give a performance of a lifetime. Poulter is full of witty humour that makes its way into his role as Troy. He ends up being the star even though Flynn's character is meant to be at the forefront. Naomi Ackie shines as a singer and an actress, but it feels as though we never really get to know or understand her character, so she feels a little two-dimensional at times. Gloria's eventual fondness of Troy leads us to root for the lovebirds rather than the bad guys though. Who doesn't love a little romance amidst a crime?
See Also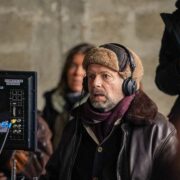 Director and writer Malachi Smyth has clearly endeavoured to create something unique. The Score is a quirky film with a talented cast that would work increasingly better as a stage production, especially as most of the scenes take place in a single location. If genre-bending screenplays are something you enjoy, then maybe this will be your exact cup of tea. If you're looking for a crime drama with a twist, there are plenty of others much more worth your time.
---
The Score will be released in UK cinemas on 9 September 2022. The film is available to watch on digital and on demand in the US and select countries.