The Proud Family: Louder and Prouder Episode 8 Review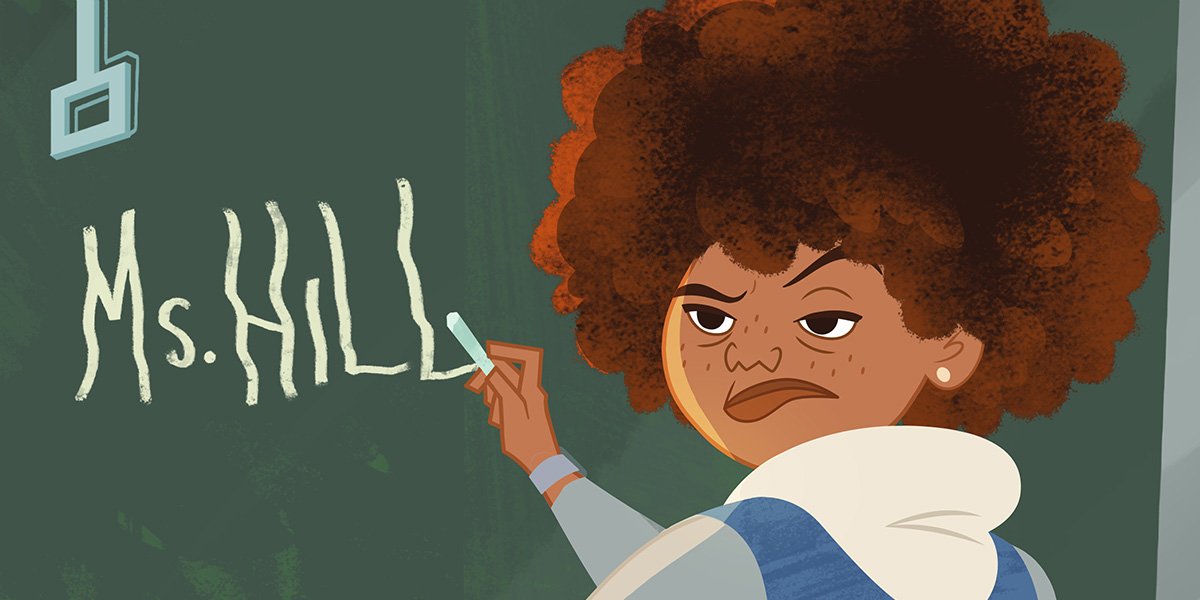 The Proud Family: Louder and Prouder (Disney)
The Proud Family: Louder and Prouder 's Episode 8 ties its A and B plots together perfectly, and the end result is a very fun watch featuring an awesome guest star.
---
If you can believe it, we're in the home stretch of the first season of The Proud Family: Louder and Prouder. There are two episodes left in the Disney+ revival after this week's Episode 8, which is crazy to me. This revival, with a few exceptions, has absolutely lived up to my expectations thus far. It's wonderful how the creative team behind the series continues to make something that old and new fans can enjoy, no matter their age, with each passing week.
Refreshingly, Episode 8 features two plots that don't arise from a conflict between Penny Proud (Kyla Pratt) and her father, Oscar (Tommy Davidson). Unlike Episode 6, which was also written by the writer of Episode 8, Tiffany Thomas, this break from the father-daughter spats works quite well. The main plot centers on Penny and her friends having to deal with a mean substitute teacher, Ms. Hill (voiced by guest star Tiffany Haddish). Through a serious of events, Penny discovers the teacher is homeless and worst of all, inadvertently gets her fired. From there, our protagonist must deal with the fallout from that, which includes offering to let the teacher live with her family. Meanwhile, Penny's friend Zoey Howzer (Soleil Moon Frye) is made a drum major in the school band, and without any rhythm, she turns to Penny's uncle, Bobby (Cedric the Entertainer) for help.
What's most interesting about Episode 8 is the lack of a real lesson for Penny to learn. Instead of having our protagonist learn something, she applies a lesson that her parents already taught her after making a mistake. However, even that good decision made out of the kindness of her heart has some consequences and Penny must work her way out of it.
In a way, that could be considered the lesson of the episode, that even our good decisions can have consequences, but I'm not entirely sure if writer Tiffany Thomas meant for this to be the main takeaway. There isn't a real moment of realization for Penny, so I'm thinking that it's more that the teenager is regretting that good decision she made and looking for a way out. This makes sense, when you consider that even when Penny lets Ms. Hill stay with her family after getting her fired, the teacher is still mean. I'd probably do the exact same thing if this person I offered to help was being rude to me in my own home.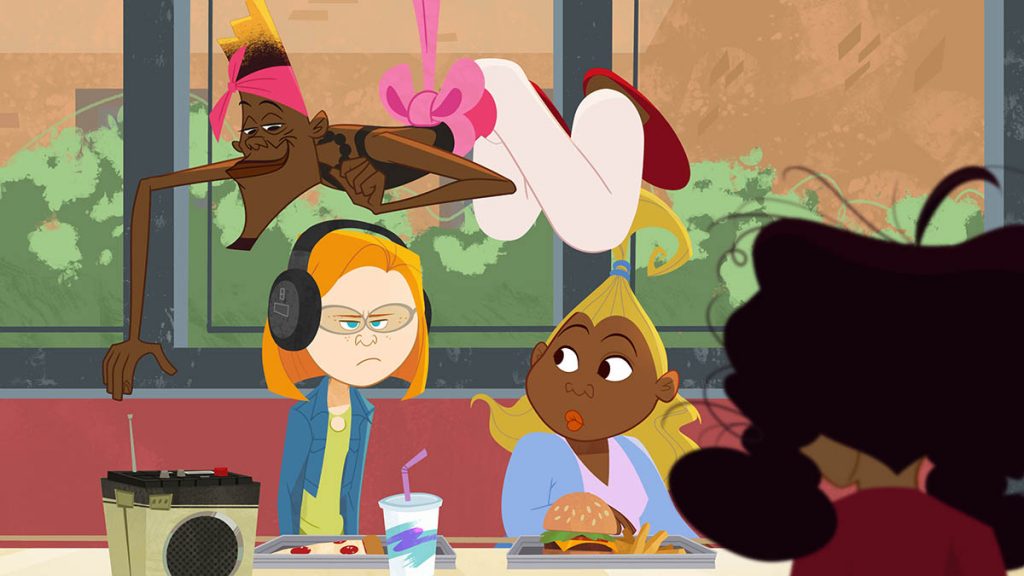 Thomas also manages to shine a spotlight on how teachers are underpaid for the amount of work they do, which has become an even bigger issue in the years since the original series aired. It's a point that Penny makes, and it doesn't feel like a soapbox moment in the slightest. Instead, it feels like the show acknowledging this harsh reality that teachers face without going overboard, and making it a distraction.
Tiffany Haddish brings her blend of charm, bluntness, and comedy to the world of The Proud Family with ease as Ms. Hill. She never feels out of place, and it even took me a split second to recognize her voice. I wouldn't call her character the most likeable by any stretch, but she did make me laugh, and even gained some sympathy from me throughout Episode 8. Ms. Hill is a very unique character, one that you might get sick of, and yet also recognize or relate to in one way or another. I'm very interested in seeing if Haddish will appear again, because there is room for this character to grow into a more likable person, or become a reoccurring obstacle for Penny and her friends.
The subplot centered on Zoey becoming a drum major without any rhythm is pretty funny on its own. When you throw Uncle Bobby in there, and manage to tie what seems like an obscure side story into the main plot perfectly, it helps create a fantastic episode all around. Bobby and Zoey make for a more compelling pair than one might think as Bobby teaches her some moves using the new jack swing genre. Thomas also brings back a funny element from Episode 6 by having Bobby Proud teach the girl for the price of gas station nachos. Audiences get to learn more about these two side characters by putting them together, and their story is tied back to Penny's in a way that makes sense and doesn't come out of nowhere.
See Also

With these two plots that wind up working better than anyone could've possibly expected once they come together: Louder and Prouder firmly proves it can do more than a couple of episodes without having the plots center on a conflict between Penny and Oscar. Not only that, it proves that these episodes can actually be done well, much like Episode 2. The comedy also works wonderfully, with Haddish leading the charge on that front in the main plot and the unlikely character pairing of Bobby and Zoey providing a good bit of hilarity in the secondary story.
Episode 8 of The Proud Family: Louder and Prouder stands out in a lot of ways, from its lack of a moral to its superb blending of two plots that don't seem like they would work together. Writer Tiffany Thomas deserves a ton of credit for crafting an episode that is serious, fun, and very unique, and for tying everything together before a satisfying ending. I wouldn't call it better than Episode 7, but it definitely is a fantastic episode that deserves a lot of praise.
---
The Proud Family: Louder and Prouder 's Episode 8 is now available to watch on Disney Plus.