The Proud Family: Louder and Prouder (Episode 6 Review): Car Rides & Gas Station Nachos

The Proud Family: Louder and Prouder, Episode 6 (Disney)
The Proud Family: Louder and Prouder sees Penny Proud start a ride share service with her Uncle Bobby in the decent, but forgettable Episode 6.
---
In last week's review, I expressed a hope that Episode 6 of The Proud Family: Louder and Prouder would turn the focus away from a plot revolving around Penny Proud (Kyla Pratt) and her Father, Oscar (Tommy Davidson) before that winning formula became stale. While the main plot and subplot do revolve around Penny and Oscar, they don't really connect outside of the beginning and ending of the episode. The end result is a classic case of "Be careful what you wish for" on my part because "Get In" is an okay episode, with some funny moments, but it's also very forgettable.
The Proud Family: Louder and Prouder 's Episode 6 mainly focuses on Penny's frustration with her parents, Oscar and Trudy (Paula Jai Parker), forgetting to pick her up. As a result, she starts a ride service with her Uncle Bobby Proud (Cedric the Entertainer) named Get In, that will pick up kids after school. Meanwhile, Oscar is combating animal services, attempting to hide the fact that his only employee at Proud Snacks is a monkey named Mr. Chips, by passing him off as a human.
While the story of Episode 6 isn't bad by any means, and in fact I think what writer Tiffany Thomas tried to do had potential and is unique, but it only manages to be okay at the end of the day. Bobby Proud is my favorite character in the entire series, so pairing him with Penny for most of the runtime should've been a runaway recipe for success, at least in my eyes. While Uncle Bobby provided the most hilarious parts (and also one of the most bizarre moments) of Louder and Prouder 's Episode 6, the rest of "Get In" doesn't measure up to the bar set by the last three episodes of the series.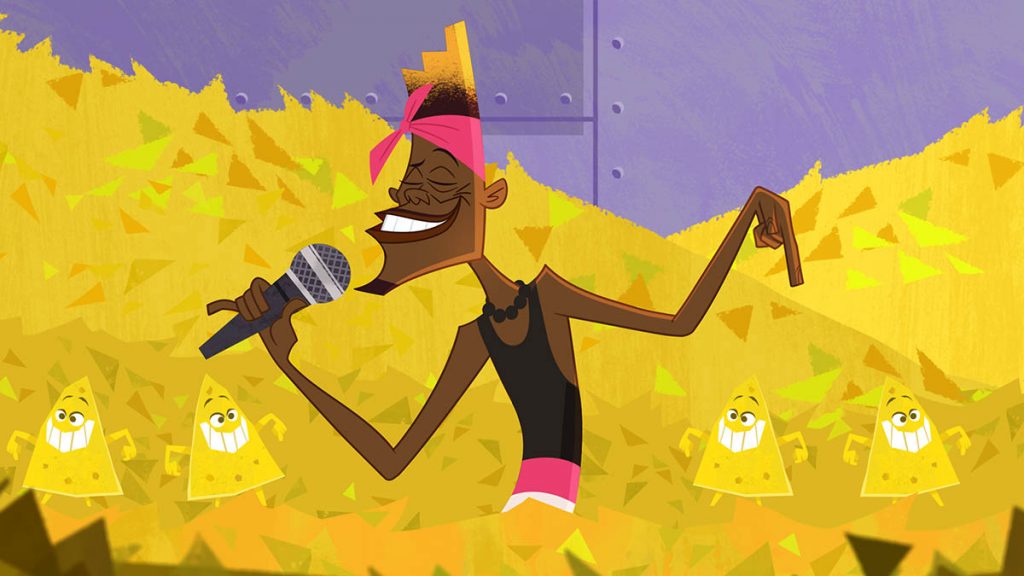 There isn't really a clear moral in Episode 6, at least not one that I can figure out. The closest thing would be that Penny learns that she can do anything that she puts her mind to, but even that one isn't delivered well. Much like Episode 1, "Get In" doesn't really give whatever moral it's trying to get across the time to develop, if there is one at all. While not all episodes of the original Proud Family series had morals, I don't recall them feeling forgettable like this one. In fact, "Monkey Business" also known as the episode that starred Mariah Carey as a fictionalized version of herself, didn't have one and it was absolutely hilarious. Louder and Prouder 's Episode 6 has its funny moments, but the lack of a clear moral and rather abrupt ending to both plotlines. This could be a case, like with Oscar's theme park and Penny's puberty, where the creators can pick up these plots again in the future. As of right now though, Episode 6 very much feels like a filler episode, one that you don't have to watch if you aren't interested in these characters.
Even if you are interested in these characters, it might be worth skipping. If Bobby Proud hadn't been involved and I weren't reviewing this episode for Loud and Clear, it might've been a skip for me. Bobby provides the funniest moments of the episode for me, especially his love of gas station nachos. That love does lead to another random musical number though, and even Bobby can't make me love those in an episode that could've focused the attention elsewhere. For the most part, this is a fun outing for Penny, and I enjoyed seeing her interact with characters that weren't Oscar for most of the episode. Even Oscar's subplot got a chuckle or two out of me, though it probably could've also been cut down after the opening gag that helped to set up the main plot.
See Also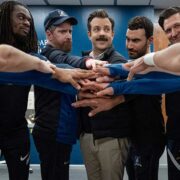 Outside of the poorly defined or nonexistent moral, and the way both stories wrap up so quickly, there aren't really any other criticisms of this episode that I have besides the nitpicky thing about random musical numbers. Episode 6 of The Proud Family: Louder and Prouder could've been better, considering it brought some funny moments to the table, and had a pretty unique main plot. Those main criticisms wind making the episode feel forgettable and half baked though, which is a real shame. Hopefully things can get back on track next week, with next week's episode "When You Wish Upon a Roker" being my most anticipated episode of Louder and Prouder thanks to the return of the Today weather anchor Al Roker as an antagonistic fictionalized version of himself that is a genie. Yes, it sounds ridiculous, but if his prior appearances on the original Proud Family series are any indication, it should be special.
---
The Proud Family: Louder and Prouder 's Episode 6 is now available to watch on Disney Plus.
---
WATCH THE PROUD FAMILY: LOUDER AND PROUDER: EPISODE 6:
---
JOIN US!
Don't miss our monthly updates with film news, movie-inspired recipes and exclusive content! You'll only hear from us once a month. #nospam