The Lost City (Review): Bullock & Tatum Are a Riot in Raucous Romcom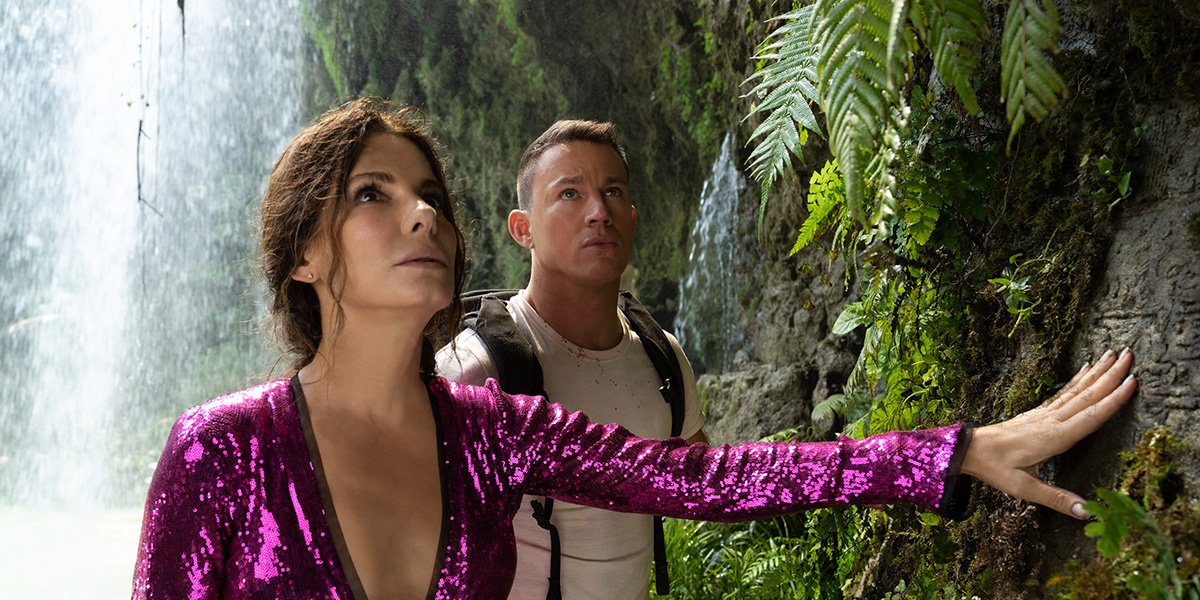 Channing Tatum and Sandra Bullock in The Lost City (Paramount Pictures)
The Lost City is a terrific throwback to studio romcoms of the 90s and 00s, with two true-blue movie star performances from Sandra Bullock and Channing Tatum.
---

As superhero films strengthened their grip on the industry, one of the first genres for studios to no longer deem a "theatrical necessity" was the romantic comedy. Nowadays, most people get their romcom fix from Netflix (Set it Up, Always Be My Maybe, etc.) but there was a time – not so long ago – when movies like My Big Fat Greek Wedding, Hitch, and Pretty Woman could pair a couple of movie stars (Will Smith, Julia Roberts, etc.) with a creative concept and make nearly $200 million at the domestic box office, packing in crowds like a Marvel movie. Cut to 2022 and, extraordinary exceptions like 2018's Crazy Rich Asians aside, most romcoms simply can't compete with the IP-driven titles that have theaters in a chokehold; despite being critically acclaimed, 2017's The Big Sick and 2019's Long Shot, for instance, barely registered with average audiences. However, that doesn't mean some romcom aficionados aren't still trying to keep the genre alive.
Just this February, we saw the release of the Jennifer Lopez's Marry Me (co-starring Loki's Owen Wilson as her mismatched love interest), and the multihyphenate even has another due for June – Shotgun Wedding, co-starring Transformers' Josh Duhamel. But, before that, this month brings us the long-awaited The Lost City, which not only gives Sandra Bullock yet another starring role in one of the genres she's most famous for (While You Were Sleeping, The Proposal, you know the rest) but also, along with last month's Dog, serves as co-star Channing Tatum's triumphant return to live-action cinema, having been absent since 2017's Kingsman: The Golden Circle. On paper, The Lost City looks like the kind of thing that used to be Hollywood's bread-and-butter – a old-fashioned "movie movie" based around an original idea and led by two mega stars with clearly defined public personas who lure in audiences despite the lack of IP. And, in execution, it's every bit the exuberant big-screen entertainment you'd expect it to be.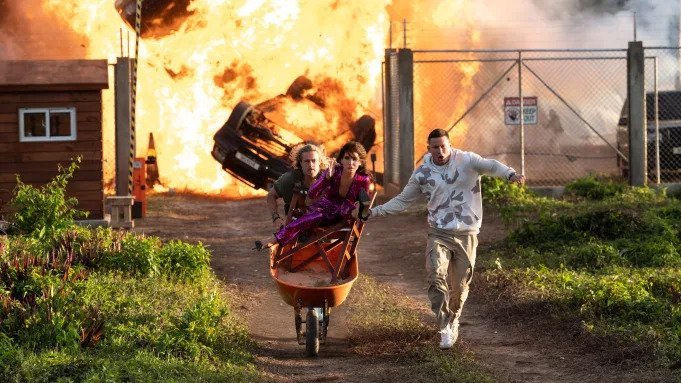 We start on Loretta Sage (Bullock), a dissatisfied, middle-aged author who, following the death of her husband and her inability to publish a book on their archeological findings, turned to writing romance-adventure novels centered around a beautiful and brooding fictional hero named Dash (who is given a vibrant visage by clueless cover model Alan Caprison, played by Tatum). But now, Loretta's found herself in a rut; aside from rarely (if ever) leaving her house, she's grown disenchanted with the series as a whole, and she wants this latest book – which she's about to leave for a book tour on – to be her last. That doesn't sit well with Alan (who relies on this job since he can't really do anything else) and her brassy publicist Beth (Da'Vine Joy Randolph, of Dolemite Is My Name and Office Christmas Party), but before they can voice too many frustrations, Loretta is kidnapped by Abigail Fairfax (Harry Potter's Daniel Radcliffe), a bizarre billionaire who believes that the lost city in her new book is real and that, based on her descriptions, she knows where it is. Against all odds, Alan sets off to save her, but he soon finds out that this task will be a lot tougher – and far more absurd – than anticipated.
First, praise must be paid to Seth Gordon (of Horrible Bosses and Identify Thief fame) for coming up with such a classic romcom concept and screenwriters Oren Uziel (22 Jump Street, Mortal Kombat), Dana Fox (Cruella, Isn't It Romantic), and the Nee brothers (who also direct here) for shaping it into such a snappy and side-splitting script, as this is exactly the kind of creative inventiveness needed to keep any project that isn't tied into a cinematic universe prospering today. No one is going to accuse The Lost City of "rewriting the rulebook on romcoms," but it didn't have to! What we've got here is a thrill of a throwback – a ingenious idea (a romance novelist who used to be an archeologist being used to find hidden treasure based on scientific knowledge she slips into her books while her moronic cover model is the only one who can save her from sudden doom) paired with two powerhouse performers (Bullock and Tatum), and sometimes, that's all you need. These types of films used to be a dime a dozen in theaters, but their lack of prevalence these days makes The Lost City's presence all the more special – and the experience all the more exciting, given how little we get to enjoy anything like this anymore.
There are nits to be picked with the plot here-or-there – the story gets off to a slow start before the script shifts the cast to the island, Radcliffe's antagonist is a tad underwritten, and, at nearly two hours, there are certainly scenes that could be condensed or shortened to allow for a tighter runtime – but, in all honesty, you'll be too busy basking in the radiant charm of Bullock and Tatum's crackling chemistry or having a riot with their raucous repartee that these minor gripes hardly even register when all is said and done. The script is strong enough (especially when it comes to crafting sincerely comical setpieces) and the star power is so significant that you're almost always having a good time regardless, especially since there's such a sustained sense of energy and enthusiasm throughout – something that also translates to the shockingly impressive action sequences, skillfully shot by the Nee brothers, which allows the film to truly check every genre box. There's something for everyone!
See Also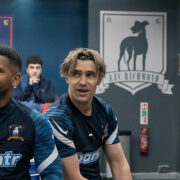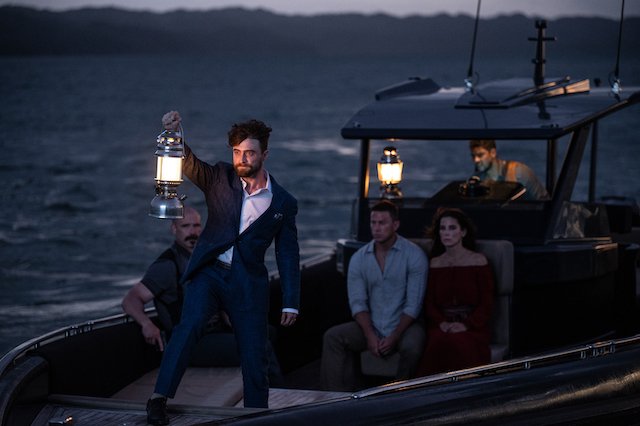 Bullock is such a pro at "the romcom thing" at this point that she could practically do it in her sleep, and even though the writing for Loretta somewhat makes her feel like a "wet blanket" at the start of the movie, Bullock eventually comes into her own as the character and showcases her signature synthesis of sarcasm and sentimentality. Still, it's Tatum who undoubtedly steals the show, partially on account of how sensational it is to see him killing it on a big screen again, but also because he knows how to harness his inherent himbo energy unlike almost any other conventionally attractive male actor working today, with priceless line-readings in practically every single scene. Brad Pitt – in an utterly exceptional extended cameo as Alan's tenacious trainer, who takes it upon himself to help out – additionally once again proves why he's one of the most reliable and versatile movie stars to ever exist, leaving a lasting impression on the film and audiences despite only starring in a ten-minute stretch of the story. Randolph, still awaiting her own leading role that is hopefully coming someday soon, serves up one blistering barb after another, beat after beat (receiving a hilarious subplot of her own) while I Think You Should Leave's Patti Harrison also livens up the proceedings in a limited role, and Radcliffe relishes "breaking bad."
It's hard to imagine a more perfect movie to help welcome people back to the theaters who still held out throughout 2021 than The Lost City. Sure, it doesn't have a superhero's name in the title, but it's as thrilling a theatrical experience as anything you'll get from the MCU, packing in a plethora of genres and contorting its high concept into enthralling cinematic escapism that has something to offer everyone. It may not be the most surprising or subversive story around, but thanks to a still-sturdy script and the ever-reliable strength of megawatt movie stars like Sandra Bullock and Channing Tatum, it doesn't need to be, as it finds the fun to be had in this fable in spite of its familiarity, and it's hard to imagine anyone resisting its comprehensive charms.
---
The Lost City will be released in US theaters on March 25, 2022.