The Last Letter from Your Lover: Nostalgia and the Eternality of Love (Review)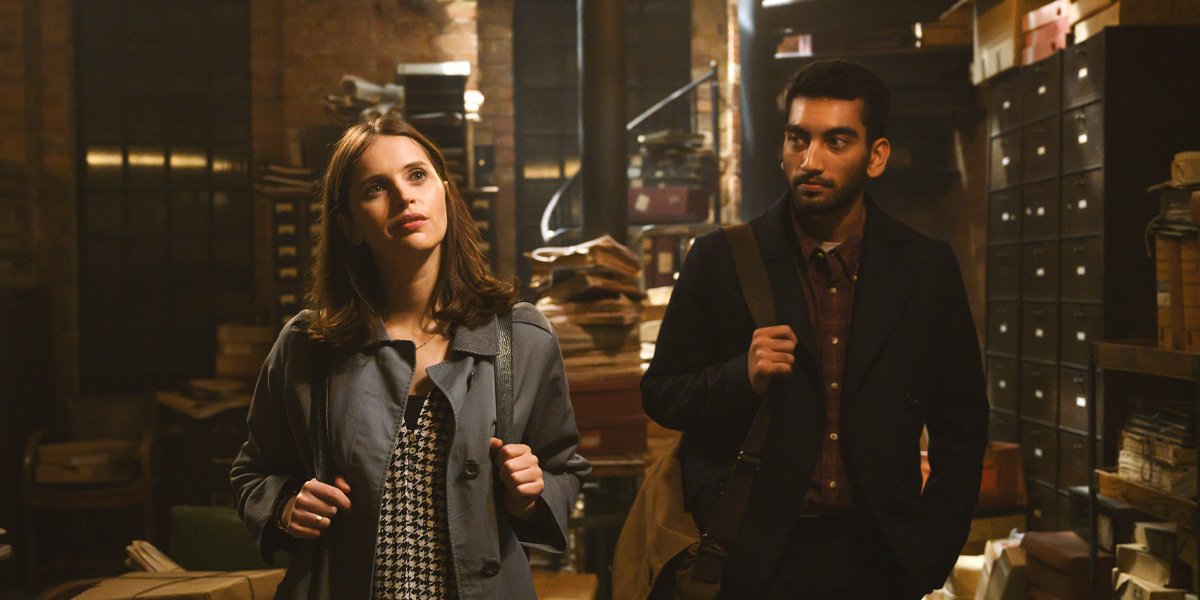 The Last Letter from Your Lover (Courtesy of StudioCanal)
The Last Letter from Your Lover 's dual narrative unites generations of romanticists in its captivating look at the omnipresence of love.
---

Adapted from Jojo Moyes' novel of the same name, The Last Letter from Your Lover is a dual-narrative romance that shows the universality of love. Its intertwined stories are headed by two strong female leads, Shailene Woodley (Divergent series and The Spectacular Now) as Jennifer Stirling and Felicity Jones (The Theory of Everything and On the Basis of Sex) as Ellie Haworth. Although living in different eras, the two parallel each other in their disillusionment with romance. However, for both, it is a set of unabashed love letters that reignite their faith and unite them with their rightful lovers. At its core, The Last Letter from Your Lover has the familiar tropes of a Romeo & Juliet love story told many times before, but, with strong performances, inspired sets and costume design, it still delivers with a punch.
The passion behind this project is evident, with director Augustine Frizzell admitting she had 'a very personal connection to [the] script based on her own relationship.' By being parted from her now-husband for eight years, Frizzell's parallel to the story breathes life into the characters. Within minutes of Woodley's entrance on screen, she portrays a woman who feels alienated and isolated without even saying a word. As the audience grow to understand her, she is perceived as a 1960s housewife desperate to break out of her confining life whilst adamant on conducting herself with grace. Woodley's ability to carry out this balancing act of a characterisation makes her the stand-out performer.
Callum Turner, who plays Jennifer's star-crossed lover Anthony O'Hare, may at times appear a little wooden. Despite this, he is still able to embody the tall, dark and handsome romanticist that will make you swoon. The bleakness of Jennifer and O'Hare's every day, separate lives are contrasted by their time shared together. At home, there is hostility between Jennifer and husband Laurence (Joe Alwyn). Alwyn's little screen-time doesn't hinder his effectiveness as the villain, his crime that of putting outdated traditions before true love. Beyond this, the set design already says enough. With cool colour palettes and sharp edges, Jennifer's entrapment is palpable. Whereas Jennifer and O'Hare's scenes are either ablaze with the orange tones of a honeymoon dream, or they are drenched through by torrential downpours. Nothing is ever subtle when they are together, everything simply comes alive.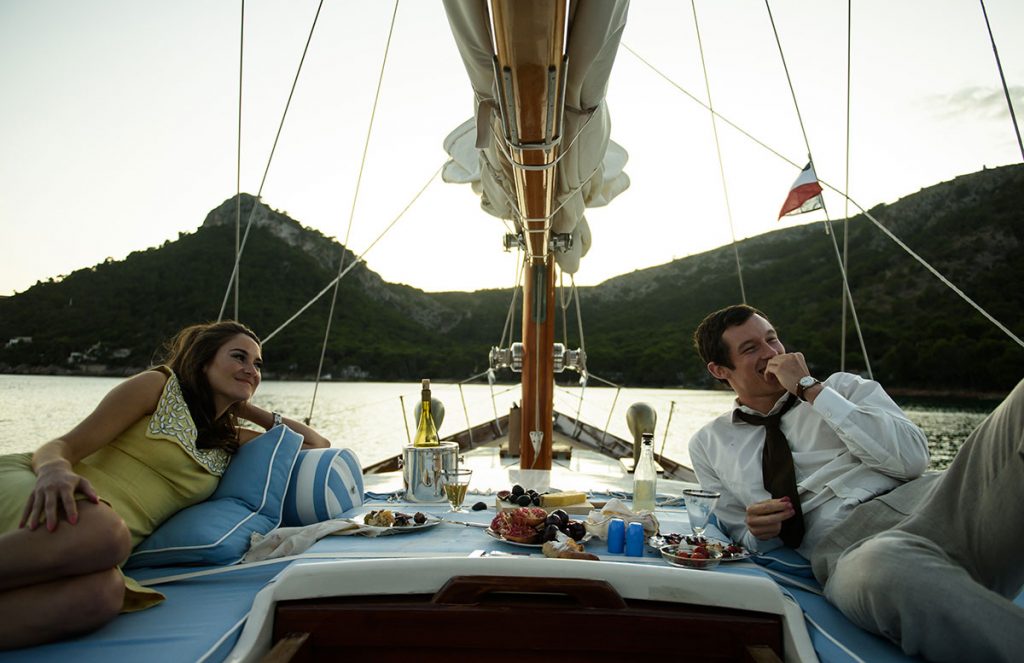 The present-day narrative focuses on journalist Ellie Haworth. Jones' Ellie acts as our lens – an awkward, erratic millennial whose avoidance of commitment and inability to communicate makes her easily relatable to audiences of our time. Through her story, The Last Letter from Your Lover ignites our love for the nostalgic. Although Ellie and Jennifer couldn't appear more different, the similarities between the two women become prevalent as Ellie looks into the found love letters. The digital age may have dramatically altered the romantic landscape of our contemporary society, but both believe in the power of love and allow the letters to mobilise their own stories.
Ellie's love-interest can be found in Rory, played by Nabhaan Rizwan. Where 1960s O'Hare is a lyrical man, Rory wreaks of innocence and social anxiety. Screenwriter Nick Payne's talent for contemporary sensibility and humour becomes most prevalent in Rory's characterisation but doesn't faulter at Ellie's either. Rory offers lightness to the heavy conflicts explored in Jennifer and O'Hare's narrative. Together with Jones, Rizwan creates a romance worth investing in, challenged only by Jennifer and Anthony's love story, a pair who are equally worthy of the audiences hopes.
As these characters fight for their happy ever after, you can be sure to shed a tear or two. Perfect for audiences young and old, as Frizzell expresses herself, The Last Letter from Your Lover is the ultimate 'comfort food' film.
---
The Last Letter from Your Lover will be playing exclusively in cinemas in the UK and Ireland from August 6th, 2021.
The film will be released in the US, Canada and select countries on Netflix on July 23rd.
---
JOIN US!
Don't miss our monthly updates with film news and exclusive content! You'll only hear from us once a month. #nospam