National Theatre's Romeo & Juliet: Stage on Screen (Review)

Jessie Buckley and Josh O'Connor in Romeo & Juliet (Rob Youngson / National Theatre)
Simon Godwin's Romeo & Juliet (National Theatre) is a perfect encapsulation of the magic of cinema and stage, told through the world's most famous love story.
---
It's been over a year since the National Theatre opened its doors for patrons, and so for the past 12 months, the magic of the stage has been experienced through TV and computer screens. The musical Hamilton, featuring its original Broadway cast, premiered on Disney+ last July, and WhatsOnStage's YouTube channel created a series titled 'The Shows Must Go On', in which musicals like The Phantom of the Opera, Cats and The Sound of Music were made available to stream for 48-hour periods. But this isn't new territory for the National Theatre: they've been recording productions and screening them in cinemas across the UK since 2009. And last year, they created 'National Theatre at Home', a streaming platform where they offer a new production every month for rent or unlimited access through a yearly subscription programme. Simon Godwin's Romeo & Juliet, however, is something new and original for them.
Filmed inside an empty theatre, over the course of 17 days during the pandemic, it's a production of William Shakespeare's tragedy that is unlike previous stage or filmic adaptations, in that it's a genuine combination of the delights of both.
For those unfamiliar with perhaps the most famous of Shakespeare's works, Romeo & Juliet tells the doomed love story of the youngest children from two feuding families – Romeo (Josh O'Connor) from the Montagues, and Juliet (Jessie Buckley) from the Capulets – in fair Verona. Adapted and condensed from the Bard's original play by Emily Burns, this version begins with a group of actors entering what looks like a rehearsal space. Within a circle of hard plastic chairs, clothing rails and cages of props, everyone appears to be in their own clothes and gathering around to begin the performance. It's disarming for a brief moment, before the action shifts to more traditional set pieces, edited and shot for a more filmic appeal. It's a directorial choice from Godwin that really emphasises the fact that this is a play being made cinematic purely by the presence of a camera, and they really don't want the audience to forget that.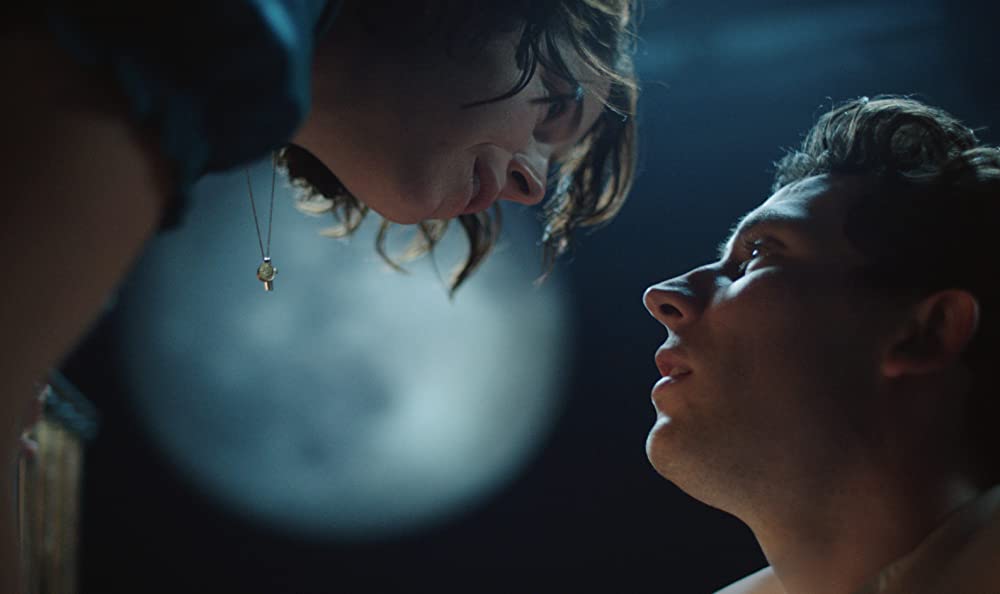 As such, it doesn't ever shy away from its 'stagey-ness', which is often used as a negative descriptor for mediums on screen. There's no disconnect, and instead there's an intimacy that lets the audience in closer than they would be from a seat up in the dress circle, but still packs the exaggerated emotional punch that stage performances tend to produce.
The staging is absolutely beautiful. A prop full moon is lowered from the rafters during the balcony scene, brightening the faces of O'Connor and Buckley as they profess their burgeoning love. It's not in focus, and so doesn't ever feel cliché or fake, and instead provides that feeling of excitement experienced when watching the pieces shift into place on stage. The warm glow of flickering candles surrounding the couple as they marry is contrasted with a dull yellow slash of light highlighting Romeo as he is banished beyond the walls of Verona, sitting alone in a barren room with stone floors, steel beams and one lonely window up high. It really gives the sense that this is all happening in one static place without feeling cheap or gimmicky, and simultaneously feels like the stylistic visuals of both a film and a stage play.
The film deliberately doesn't shy away from reminding the audience that this is a production, switching seamlessly mid-scene from the 'set' of Juliet's bedroom to a bed placed within the circle of chairs from the beginning. The other actors are in costume now, out of focus and almost ghostly, surrounding and bearing witness to Juliet's pain as Buckley performs one of the play's most impactful monologues. This directorial choice, and the presence of the camera, allows the audience to watch Romeo watching Juliet and creates more depth to the immortal words. It gives this version an energy – a life – that would have been missing from a more formulaic filmic adaptation.
The performances themselves are astounding. Buckley's Juliet has a strength and maturity that suggest a wisdom beyond her assumed teenage years, and her emotions are intense and visceral from beginning to end. O'Connor's Romeo is more subdued, depicting the delicate balance between his lover and fighter characteristics in a way that isn't too subtle, but also never as showy as Buckley's performance. As a pair, their chemistry is blistering, and every smile, touch and tear can truly be felt through the screen. The tremendous supporting cast is a who's who of acting talent from the UK's stage and screen. Tamsin Greig is ice cold as Lady Capulet, Juliet's controlling mother; Lucian Msamati is full of heart and compassion as the Friar, and Fisayo Akinade as a gay Mercutio is passionate and full of spark, to name but a few. Every role is played to near perfection, and they are all utilised perfectly in this condensed version, while allowing the film's heart to remain with O'Connor and Buckley.
See Also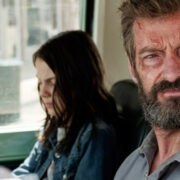 Simon Godwin and the National Theatre have produced a Romeo & Juliet quite unlike anything we've seen before. It's unlikely to be a model repeated, but as an artistic endeavour it perfectly encapsulates what makes both film and stage so enchanting. The intimacy and absorption of the former, and the power and rawness of the latter.
Take a bow.
---
Romeo & Juliet premiered on Sunday, 4 April 2021 on Sky Arts (UK), and on Friday 23 April on PBS (US). The National Theatre film, now available online in the UK with a NOW TV entertainment pass or Sky subscription, and in the USA on the PBS Video app, will be playing in select cinemas in the UK and Ireland on 28 September.
---
JOIN US!
Don't miss our monthly updates with film news, movie-inspired recipes and exclusive content! You'll only hear from us once a month. #nospam