The Last Full Measure: tremendous performances in service of a staid narrative
Sebastian Stan, Christopher Plummer and Diane Ladd in The Last Full Measure (Tina Rowden/Roadside Attractions)
The Last Full Measure serves as a chance to see a whole slew of acting legends giving great performances… so long as you can put up with a bland narrative and some flaccid Vietnam flashbacks.
---

The Last Full Measure tells the story of an ambitious Department of Defense lawyer, Scott Huffman, played by Sebastian Stan (Captain America: The Winter Soldier), tasked with the job of investigating if a pararescue named William Pitsenbarger should have been given a Medal of Honor for his heroic sacrifice in Vietnam. This leads to an almost episodic film structure that sees Stan interviewing numerous veterans, played by uniformly great actors, about their experiences with Pitsenbarger.
Director Todd Robinson (Phantom) has a calm, measured directorial style which actually works quite well in these scenes. There is no sense of busyness to the editing – Robinson simply frames his actors and lets them work their craft. And he has acquired a Murderer's Row of talented thespians to tell Pitsenbarger's story: Christopher Plummer (Beginners), Diane Ladd (Alice Doesn't Live Here Anymore), Ed Harris (The Truman Show), Amy Madigan (Field of Dreams), Samuel L. Jackson (Jackie Brown), William Hurt (Broadcast News), John Savage (The Deer Hunter), and the final performance of Peter Fonda (Easy Rider). Each performer is given what amounts to a monologue or two to deliver to Stan, whose expressive face makes him an effective listener.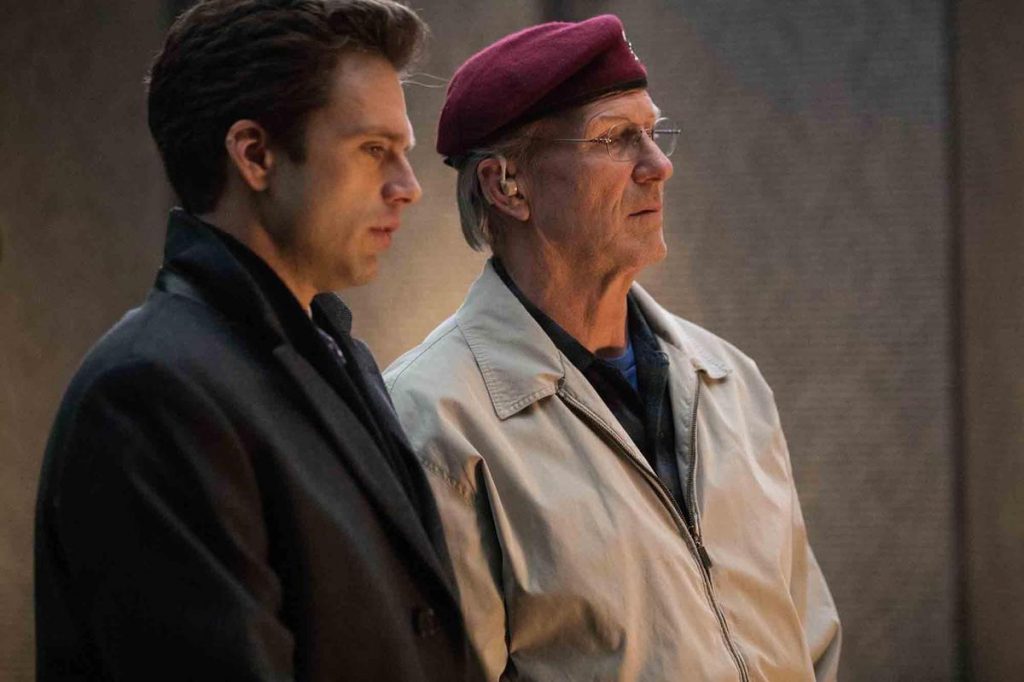 The simple reality is that watching each of these performers work their craft is enough for me to recommend the movie. Jackson continues the strong run of performances he has been on in recent years. Ed Harris brings texture to the least showy of the monologues. Most noteworthy are Christopher Plummer and Diane Ladd, who play Pitsenbarger's parents. Their work is nuanced, elevating what could have been one note maudlin characters into flesh and blood. Plummer's description of the disappointment of not getting to see his son grow up and fall in love with his own child absolutely broke my heart.
Despite the film's flag waving marketing campaign, The Last Full Measure actually plays things with the politics held to a smart subtext. There is no real sense of jingoism or American exceptionalism usually so common to the genre. Robinson clearly finds the treatment of veterans by politicians and citizens alike to be detestable. However, there is a near overwhelming sense of sadness that permeates the whole film.  The individual soldiers are heroic and honorable, but war itself clearly uses the marginalized as pawns for grander political machinations. Robinson's message is most clear in one of the film's more understated moment. Late in the film, Huffman's young son asks if he should be a soldier like the men his dad had been interviewing. The question goes unanswered, but Stan's concerned, conflicted grimace speaks volumes. Of course, he does not want his son to see combat, but he cannot bring himself to say it aloud.
This is far from a perfect movie, unfortunately. The calm, measured direction of the monologues feels stale and staid when it turns to the film's frequent flashbacks to combat in Vietnam. While I do not believe The Last Full Measure needed any flashbacks at all to work, the decisions to show the film's major combat scene chopped up into short bursts serves to make them feel like emotional shortcuts. Leaving aside that the combat staging feels similar to what you might see on a CBS procedural, the editing serves to create a sense of mystery about what actually happened in Vietnam that I do not think serves the film's primary narrative in the least. The film's predictable emotional climax sees Scott Huffman weighing his political ambitions against his new sense of duty to Pitsenbarger's friends and family. Stan does his best to sell the material, but it simply does not work.
See Also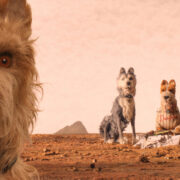 I cannot help but feel sad when a movie just misses the mark of greatness. The Last Full Measure comes this close in so many ways. Nevertheless, it is worth ignoring the film's flaws to see so many excellent performers ply their craft.
---
The Last Full Measure is now available on Digital, Blu-Ray & DVD in the U.S., and will be released on Digital in the U.K. on 1st June.
---
JOIN US!
Be among the first to receive our monthly updates with film news, movie-inspired recipes and exclusive content! You'll only hear from us once a month. #nospam