The Infiltrators (2020) Film Review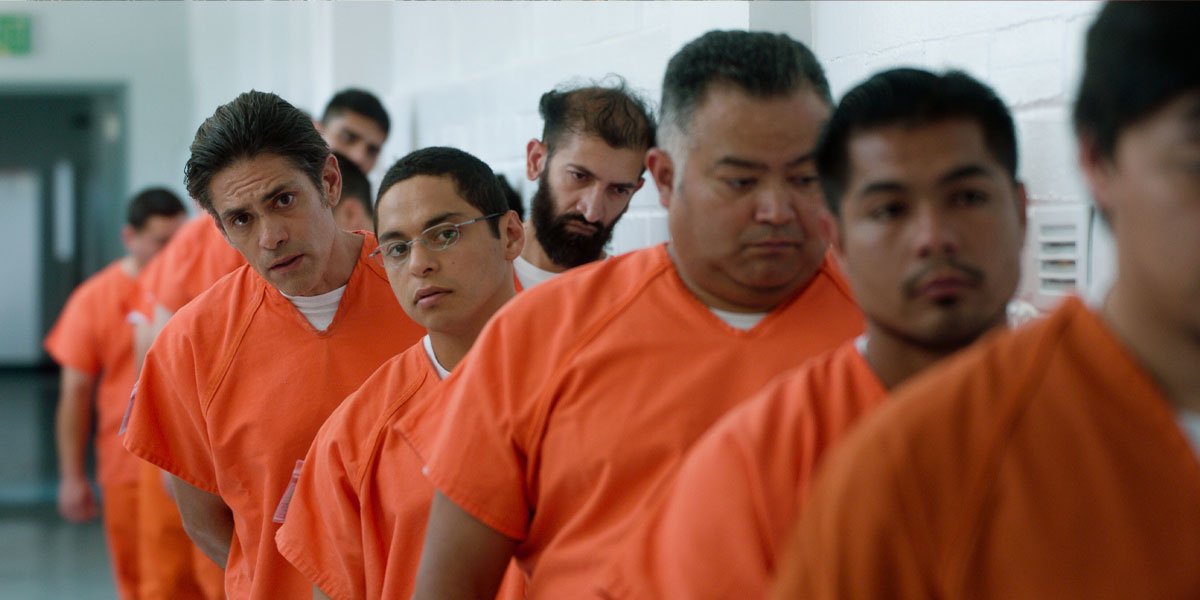 Manuel Uriza and Maynor Alvarado in The Infiltrators (Oscilloscope Laboratories)
The Infiltrators uses genre-bending techniques to document the real story of the activists who went undercover into a migrant detention centre in Florida.
---

What's the difference between reading Kafka and living it? To the protagonist of Alex Rivera and Cristina Ibarra (husband and wife as well as co-directors)'s insightful docu-drama, the difference lies in having a plan that involves doing the exact opposite of what most people have been attempting to do for years. In fact, The Infiltrators's resourceful leading character is trying to infiltrate a for-profit detention centre in Pompano Beach, Florida, where hundreds of non-criminal, undocumented immigrants have been detained on purpose. Waiting to be deported, the fates of the detainees of the Broward Transitional Center depend on a pin on a board, their whereabouts often unknown to their family. And, while the detainees have lost hope of ever getting out, Marco (Maynor Alvarado) is determined to get in.
In fact, the Broward Transitional Center, which is still operating in Pompano Beach under the supervision of the Immigration and Customs Enforcement (ICE), has been defined as a "model detention centre": since the detainees have no criminal record, not only are their rooms quite comfortable and equipped with TVs, but there is minimum security at the facility. And, when Michael attempts to infiltrate the centre, on February 12, 2012, showing up at the gate is all he has to do in order to earn a friendly arrest. Which is how this compelling true story begins.
In fact, The Infiltrators's innovative format is the first welcome surprise of the movie. If audiences are used to watching actors re-enact true stories in fictional accounts that only show the pictures of their real-life counterparts at the end, Rivera and Ibarra's docu-drama subverts our expectations from the very start, introducing both figures at the same time. As actors are introduced to portray the protagonists of our story – the National Immigrant Youth Alliance activists that organised this "reverse prison break" as well as the detainees, their real-life counterparts are presented alongside them, earnestly reminiscing in front of the camera. And, if the interchange of characters might be surprising or even confusing at the start, it's also what gives The Infiltrators a real feel, especially when the fictional re-enactments are combined with real phone recordings made by the activists back in 2012.
And, if seeing the real "Infiltrators" and hearing their recordings makes this account more real, it's the excellent casting choices and believable acting that turn this unbelievable series of events into a truly compelling drama. Because The Infiltrators also has plenty of epic moments involving likeable characters who embark on quests such as undercover missions, forbidden phone calls, collective hunger strikes, privacy waivers, public protests and all sorts of attempts to get the media's attention in order to get the detainees released.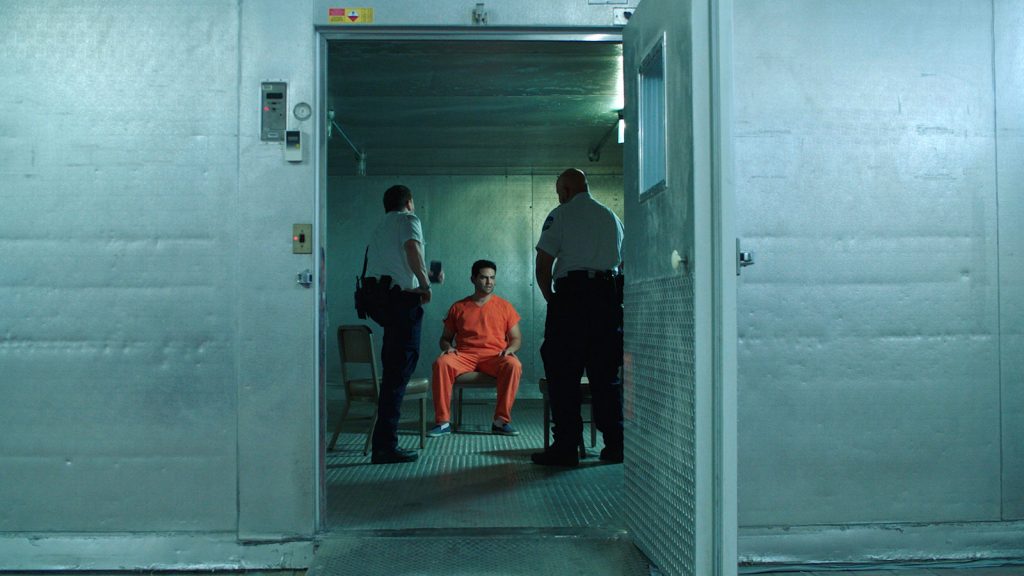 And so we learn that, for some of these immigrants, being deported is a death sentence. Some have never even been to their home countries as adults, others were detained when trying to find justice, having been victims of domestic abuse and earning an arrest instead. Some have been locked up for so long that they haven't been able to go to college, others have only ever lived their life as American citizens. And then there's all those who are outside the centre – some trying to locate their relatives, others having grown up knowing that any member of their family could be taken away for deportation at any moment.
See Also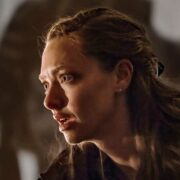 Like many other stories that centre around matters of social justice, The Infiltrators often appears to be a little too one-sided. Extremely clear on who the heroes and villains of this story are, the film often prompts the audience to take sides, not only by using specific vocabulary (such as "kidnapping" to define deporting) but also by framing the story in a way that is always very clear about who the victims are. More than that, the film often neglects to explore more than one side of the matter, often associating the guards with the villains without really portraying them as full-rounded characters, which is a shame.
However, The Infiltrators's innovative technical aspects as well as its compelling narrative make it easy to forgive the film for its one-sidedness, enabling us to enjoy an engaging, intriguing, cleverly crafted story that is still in the making, with well-rounded characters that will keep you entertained, an innovative narrative structure that will make you think and a very clever ending that will urge you to find out more about its real protagonists.
---
The Infiltrators will be released in Virtual Theatres on 1st May, and will be available to rent and own from 2nd June.