The Devil All The Time (Netflix) Review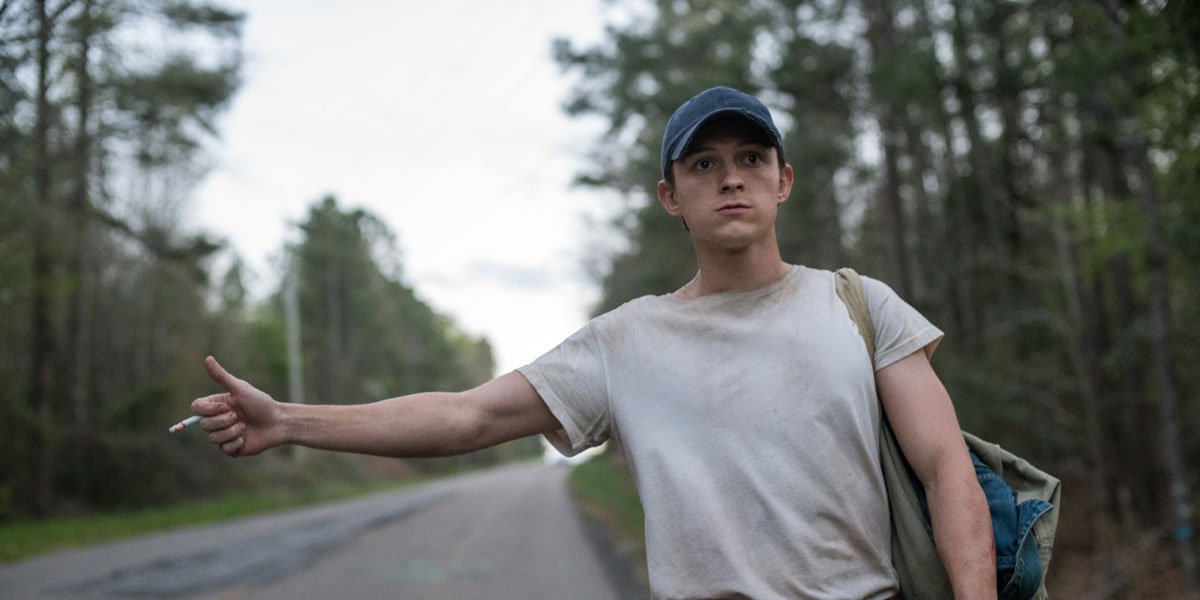 Tom Holland as Arvin Russell in The Devil All The Time (Glen Wilson/Netflix)
Tom Holland and an all-star cast shine in The Devil All The Time, a midwestern gothic crime drama whose well-crafted, meaningful ending makes up for a confused narrative structure.
---

It's not hard to understand why Tom Holland, Bill Skarsgård, Robert Pattinson, Sebastian Stan and many more talented actors all decided to take part in Netflix's latest release. Adapted to the screen from Donald Ray Pollock's 2011 novel with the same name, The Devil All The Time is a slow-burning, gothic crime drama set in a wonderfully disquieting location that begins from an intriguing premise and tackles many themes, from war to religious fanaticism and the kind of violence, injustice and abuse that spans through generations, silently shaping our identities against our will and leaving scars of grief, guilt and regret that we'll carry with us for a lifetime. Not only is Antonio Campos (Afterschool)'s midwestern drama as dark, gritty and unsettling as it is surprisingly introspective, but it features enough serial killers, immoral priests and severely disturbed individuals to serve as the perfect way for an actor to showcase his/her skills, especially if that actor needed to detach his/herself from the Marvel Universe and other big studio releases.
In this, The Devil All The Time absolutely succeeds. Not only do Bill Skarsgård (It), Robert Pattinson (Twilight), Harry Melling (Dudley in the Harry Potter Saga), Tom Holland and Sebastian Stan (MCU's Spider-Man and Winter Soldier) manage to instantly make us forget about their best-known appearances, but every single cast member of the film delivers impressive, career-defining performances that ensure the success of the film notwithstanding its many flaws. Because, as eerily fascinating, visually stunning and exceptionally well-acted as The Devil All The Time is, it is also structured in a way that often prevents the narrative from flowing as well as it should. Often confused on whether it should be a dark comedy or an intense crime thriller, it ultimately settles with being neither.
The Devil All The Time is a story that takes place in 1957, whose action revolves around "two piddlin' places" a ten-hour drive away from one another – as the film's compelling voice-over informs us. Those places are Knockemstiff, Ohio (where Pollock himself was born) and Cold Creek, West Virginia, and they are home to a series of wonderfully sinister protagonists. There's a twisted couple made of a "bait" (Riley Keough, of Mad Max: Fury Road) and a "shooter" (Jason Clarke, of Zero Dark Thirty), and there's a priest with unconventional ideas of what constitutes sacrifice and prayer. And then, there are a crooked sheriff (Stan) and a generation of preacher-loving young women (Eliza Scanlen, of Little Women and Babyteeth, and Mia Wasikowska, of Alice in Wonderland). There's a weird, immoral personality for every taste.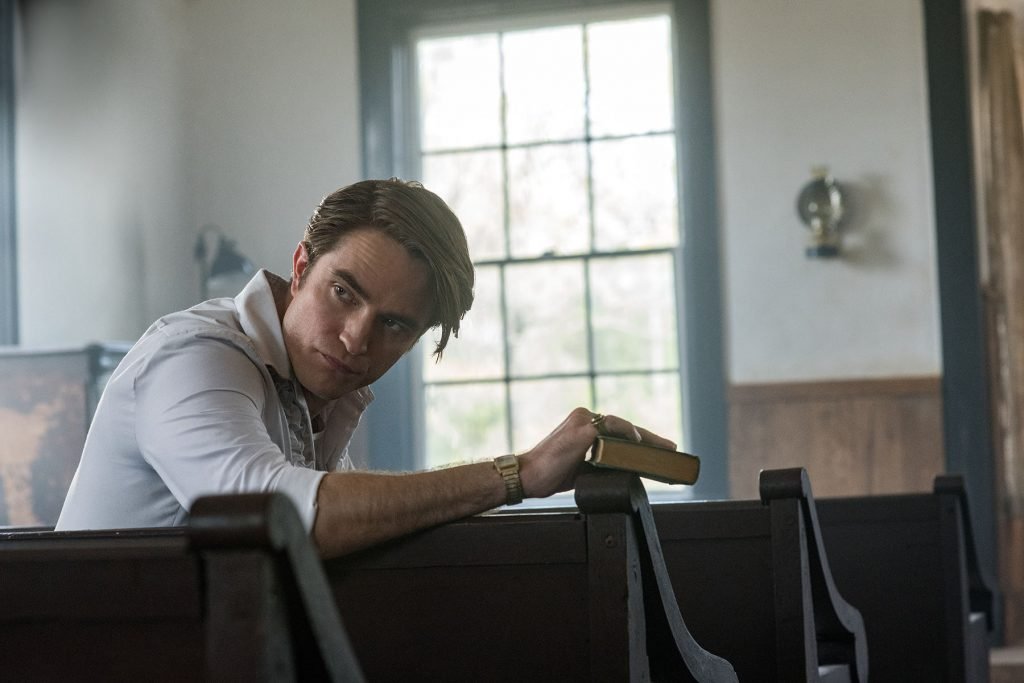 Yet, the film mainly revolves around Arvin Russell, whom we first come to know as a 9-year-old child (Michael Banks Repeta) who was robbed of his childhood and raised to know violence at an early age, before losing everything and everyone he ever cared for to meaningless acts of violence committed by ignorant people with extreme ideals and religious beliefs. It's only nearly an hour into the film that a grown-up Arvin (Tom Holland) appears, wearing the scars of his violent past but still carrying the same determination and humanity that defined his younger self.
As we follow Arvin, the film also takes us back and forth in time, carefully selecting the moments we do and do not get to see. We witness an equal mix of highly disturbing, violent acts and darkly humorous dialogues that tackle intense material with the same kind of irony that can be found in films like Bad Times at the El Royale or Extremely Wicked, Shockingly Evil and Vile. When the recipe works, the film delivers compelling, thought-provoking scenes that might even make you shed a tear. When it doesn't, it makes for puzzling storytelling, and you'll find yourself confused by The Devil All The Time's many timelines, characters and settings, as compelling as they may be.
See Also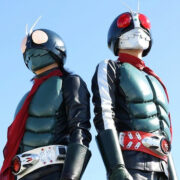 Ultimately, you'll disregard The Devil All The Time's flaws, and you'll find yourself focusing on the good, as this slow-burning drama finally reaches its full potential, delivering a magnificent, meaningful ending. If Campos's film isn't always clear on what it wants to be, it's at the very end that its powerful message can be grasped, and it's worth every single confusing plot twist. As violent and unsettling as it is, The Devil All The Time is not about vengeance and punishment, no matter how hard it tries to make you believe it is. This slow-burning drama is ultimately about compassion, and it teaches you that peace can be found, even after a century of violence and abuse, by learning from the past and embracing who we are.
---
The Devil All The Time is now available to watch globally on Netflix.