The Departed (2006) Review: Crime Has Never Felt So Fun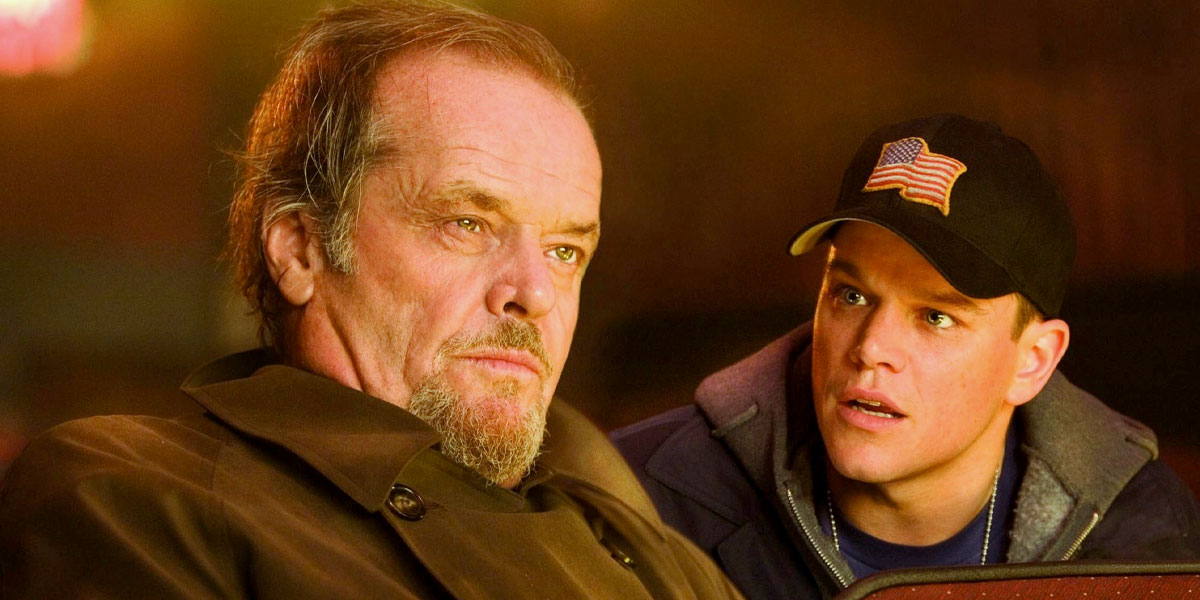 The Departed (Warner Bros. Pictures)
Nobody makes a crime drama quite like Martin Scorsese, and The Departed (2006) sees his talent firing on all cylinders.
---

Since the very beginning of his career, Martin Scorsese has been making a name for himself as the king of the crime drama. Ruling the '80s and '90s with classic movies such as Raging Bull, Goodfellas, and Casino, the director quickly became many audiences' complete authority on the genre. Whilst many like to complain that Scorsese's movies all follow a signature formula that's more or less the same, he's constantly working to reinvent his style and provide fans with thrilling stories that might seem similar on the surface, but actually explore a wide selection of complex themes and commentaries. The Departed is one of those films, blending all the best aspects of his greatest successes but never stooping low enough to be a formulaic copy of any single project.
At the heart of The Departed are two protagonists, a corrupt police officer named Colin Sullivan (Matt Damon) and an undercover state trooper named Billy Costigan (Leonardo DiCaprio). Despite their hidden identities, the pair quickly find themselves in desperate search of one another – each individual attempting to expose the lies and undercover status of the other. Meanwhile, powerful mob lord Frank Costello (Jack Nicholson) attempts to maintain his operations in Boston whilst upholding the secrecy of his mole in the police force – whilst Officer Costigan secretly works his way into Costello's ranks.
It's an exhilarating game of secrecy and deception, told from several different perspectives that know almost nothing about each other. It's obviously not the first 'undercover cop' story ever told, but the film's sharp screenplay maintains a level of intensity and mystery that makes it feel completely new and unprecedented. None of the characters know the same information as any of the others, which makes for a viewing experience full of excitement, frustration, and adoration at Scorsese's ability to weave such an intricate narrative web.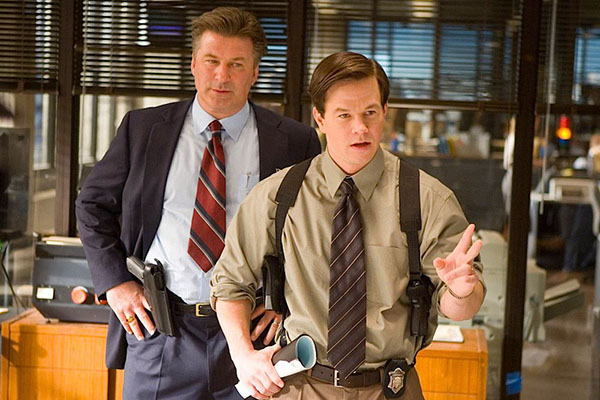 It may not strictly be Scorsese's best film to date, but there's no denying that it's one of his most entertaining. Twists and turns arise constantly as every scene morphs into an important puzzle piece, allowing the audience to play this game alongside the characters and watch this complex story unravel before their eyes. The stakes are constantly sky-high, and the charismatic performances from DiCaprio, Nicholson and Damon ensure that even the most uneventful scenes are thrilling to watch. Scorsese knows exactly how to play with tension and apprehension in the most exciting ways, which is why so many audiences (and critics) fell in love with this project upon its release almost 20 years ago. The world's adoration and appreciation of The Departed were also proven at the Academy Awards, where Scorsese picked up the first Best Picture and Best Director Oscars of his career.
However, saying that The Departed is Scorsese's most fun and most entertaining movie shouldn't distract from the fact that it's also brimming with complex ideas and philosophies. He puts the very concepts of crime, justice, and authority on trial, using his filmmaking prowess to draw in the audience and then injecting these poignant concepts into their own thoughts. By utilizing an undercover cop and an undercover criminal, Scorsese blurs the distinctions between good and evil, proving that most people don't fit comfortably in either superfluous box. The world is full of moral ambiguity – and it's often our intrinsic need to characterize good and evil that perverts our justice system beyond the point of repair.
See Also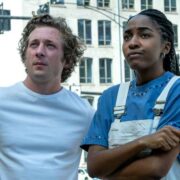 Whether you're just there for the surface thrills or you're looking to indulge yourself in a richly thought-provoking narrative, it's really hard to go wrong with The Departed. Scorsese's crime drama is both similar and completely different from anything he'd ever done before, and somehow that's better than either being one or the other. He brings the familiarity of the crime genre without rehashing anything that's ever been done before, and provides a completely fresh narrative without depriving audiences of the style and substance that they already love.
---
The Departed is now available to watch on digital and on demand.