The Best Movies About Colleges and Universities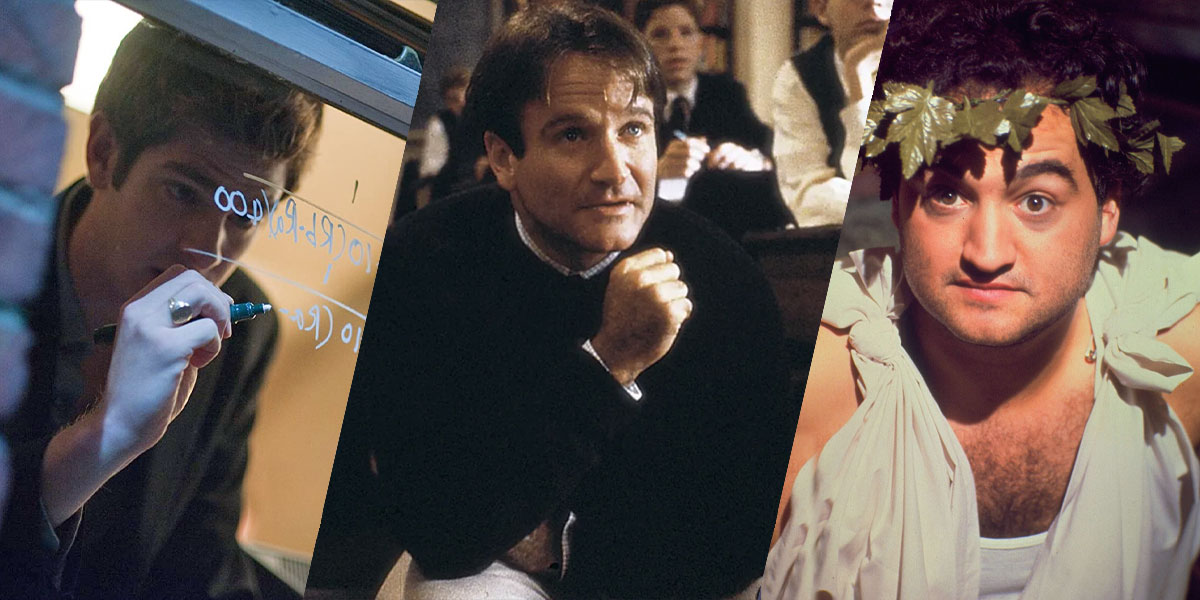 The Social Network, Dead Poets Society, Animal House (Sony, Warner Bros., Universal)
---
Why do we love watching movies about colleges and universities? Because, even if those years are often stressful and filled with studying and assignments to write, they are also a time of our life we often remember fondly. Those years of learning are also when friendships are made that last for a lifetime, and when our life takes a better direction as we understand which kind of career we want to pursue. They are also year where most of our worries and anxieties come from the stress of exams, tuition fees, or write my homework stress, and the rest of our time is dedicated to finding out who we are. Watching movies set in high school or universities will bring you back to those times and make you forget about your everyday worries, and it will also give you compelling stories with just enough drama, comedy, and romance to keep you hooked. Below are 5 movies about colleges and universities!
---
1. Starter for 10 (2006)
Tom Vaughan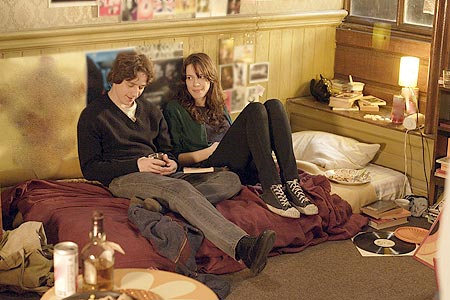 A comedy-drama adapted from a novel by "One Day"'s David Nicholls and starring James McAvoy, Rebecca Hall, Catherine Tate, Mark Gatiss, Dominic Cooper, James Corden and Benedict Cumberbatch? If you haven't heard about this British production, you're not alone: Starter for 10 was well-received back in 2006 and is currently 90% fresh on Rotten Tomatoes, but its writer and cast weren't as well-known back then, and this made the movie fly under the radar. But Starter for 10 is absolutely worth watching for its witty approach to its storyline, which subverts the genre while still giving us everything we love in movies about colleges and universities.
Set in 1985, the film revolves around a Bristol University fresher named Brian (McAvoy) who has been obsessed with a TV quiz show named "University Challenge" for his entire life, and who has become incredibly good at retaining information. Not long after arriving at uni, Brian meets two women with whom he forms very different connections: the opinionated Rebecca (Hall), and the rebellious Alice (Alice Harbinson). The film follows Brian's interactions with both, as well as his attempt to enter the quiz show – all while trying to stay on top of his uni work. At its core, Starter for 10 is a rom-com, but its clever approach to its premise and great performances from its young cast make it a delight to watch.
---
2. Rudy (1993)
David Anspaugh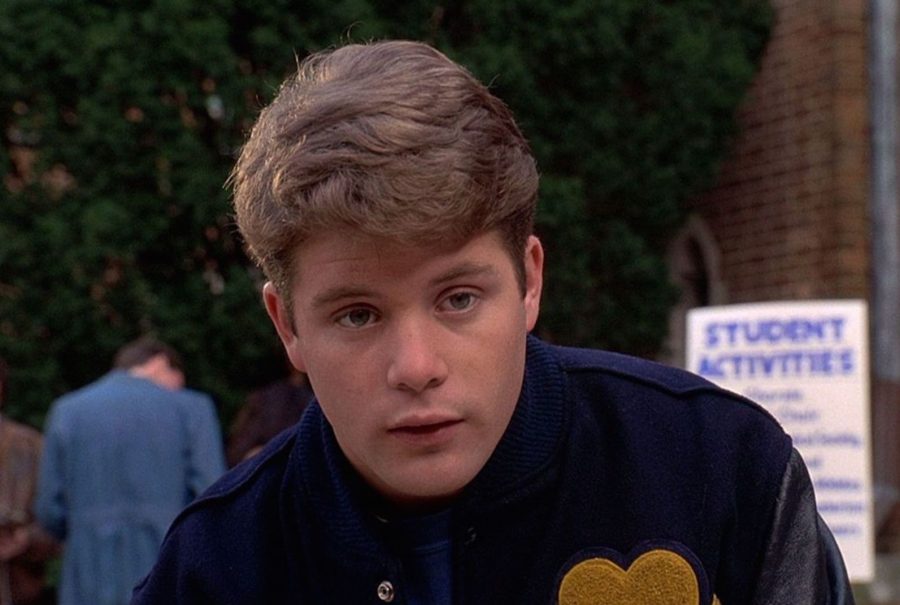 Rudy is a great inspirational movies you can watch and enjoy as a student, especially if you need a little motivation and if you like biographical films. The movie tells the true story of Daniel "Rudy" Ruettiger, a University of Notre Dame student who dreamed of becoming a top footballer but lacked grades, money, and support from his family, who continuously pushes him to quit. In the film, we follow Rudy (a young Sean Astin) as he befriends a teaching assistant named D-Bob (Jon Favreau) who discovers that he has dyslexia, and helps him do better at school. The film follows Rody's life from those school days till years later, when he faces several rejections from Notre Dame until he's eventually admitted, only to be met with new challenges. Rudy is quite conventional in its formula, but it's also heartwarming and uplifting, and that what makes it a favorite of many.
---
3. Dead Poets Society (1989)
Peter Weir
If you haven't heard about this 1989 movie, you've probably been living under a rock. Dead Poets Society stars the great Robin Williams as a teacher of English named John Keating, who arrives at an all-male prep school in Vermont only to find that the students need to be taught much more than grammar and literature. Welton Academy has very strict rules as to what makes up their teaching curriculum, but Professor Keating decides to give his students a more valuable lesson. With unconventional but highly effective methods, he teaches them not to give up on their dreams, despite the obstacles that may come their way. The professor is successful, as Neil (Robert Sean Leonard), Todd (Ethan Hawke), Josh (Knox Overstreet), Charlie (Gale Hansen) and his class learn to "seize the day" and live their lives with passion, but things aren't so easy for him when the other teachers learn of his methods.
Dead Poets Society is not revolutionary, but it has aged incredibly well considering it was made in 1989, and it's still a favorite amongst audiences when it comes to not only movies about colleges and universities, but also affecting stories that will stay with you for pretty much your entire life. Anchored by a superb performance from the late Robin Williams (who also gave us Good Will Hunting, another great film that sees him as a mentor in a college) and featuring a fantastic cast of then up-and-coming actors, Dead Poets Society rightly earns its spot among classics of this genre.
---
The Social Network (2010)
David Fincher
Who would have thought that the first film people would name when thinking of David Fincher would be neither Se7en nor Zodiac or Gone Girl, but a movie about the creator of Facebook? But The Social Network is no ordinary movie: this incredibly multilayered, compelling film is both an account of how the notorious social network came to be – as seen through the eyes of co-creator Eduardo Saverin (Andrew Garfield), who was a consultant for the book from which the film was adapted – and a gripping tale of betrayal, narcissism and switched allegiances that delivers its message with suspense, irony, and clever social commentary.
The Social Network begins in 2003, where computer genius Mark Zuckerberg (Jesse Eisenberg) is an undergraduate at Harvard, and he's fully aware of his ability. One day, after his girlfriend (Rooney Mara) leaves him, he begins working on a project out of spite that eventually became the infamous social network with the help of his roommate Eduardo and Napster founder Sean Parker (Justin Timberlake), among others. The film tells us the story of the rise of Facebook by using the narrative frame of multiple lawsuits that were filed against Zuckerberg, which make the film even more compelling. The Social Network is a film that belongs to its own genre, and is not only one of the best movies about colleges and universities but also one of the best films of all time.
See Also
---
5. National Lampoon's Animal House (1978)
John Landis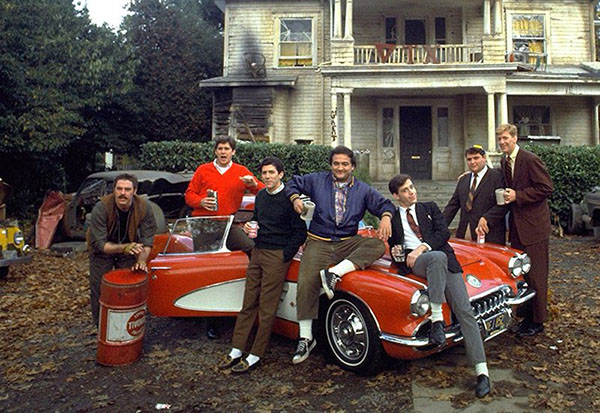 It should come as no surprise to learn that Animal House is a very good movie, as it was directed by the great John Landis (The Blues Brothers, An American Werewolf in London) and helmed by the larger-than-life John Belushi. This irresistible comedy-drama is set in 1962, where freshmen Larry (Tom Hulce) and Kent (Stephen Furst) fail in their attempt to join the prestigious Omega Theta Pi house and end up at the fraternity next door, Delta Tau Chi. But Delta doesn't quite have the same reputation, and we soon find out why. Over the course of the film, we follow its members John "Bluto" Blutarsky (Belushi), Eric "Otter" Stratton (Tim Matheson), Donald "Boon" Schoenstein (Peter Riegert), Daniel "D-Day" Simpson Day (Bruce McGill) and Robert Hoover (James Widdoes), as well as new members Larry and Kent, in their endeavors to disrupt the system – which, in this case, is embodied by the school's Dean (John Vernon).
Animal House is quite simply an utterly bonkers gem of a movie, where director, cast and screenwriters (Harold Ramis, Douglas Kenney and Chris Miller) give us one gag after the other, in a film that had a huge influences of the comedy genre as a whole and gave us some of the most memorable lines and moments in comedy history. Put on your best toga and prepare to join Bluto and his gang at the Delta house!
---
Whether you are a student at college or a university, you're about to be one, or you simply want to revisit your uni years, these films should help! They are bound to inspire and entertain you, while giving you great stories you'll want to revisit in the future. Happy watching!