Sweetheart (2021) Film Review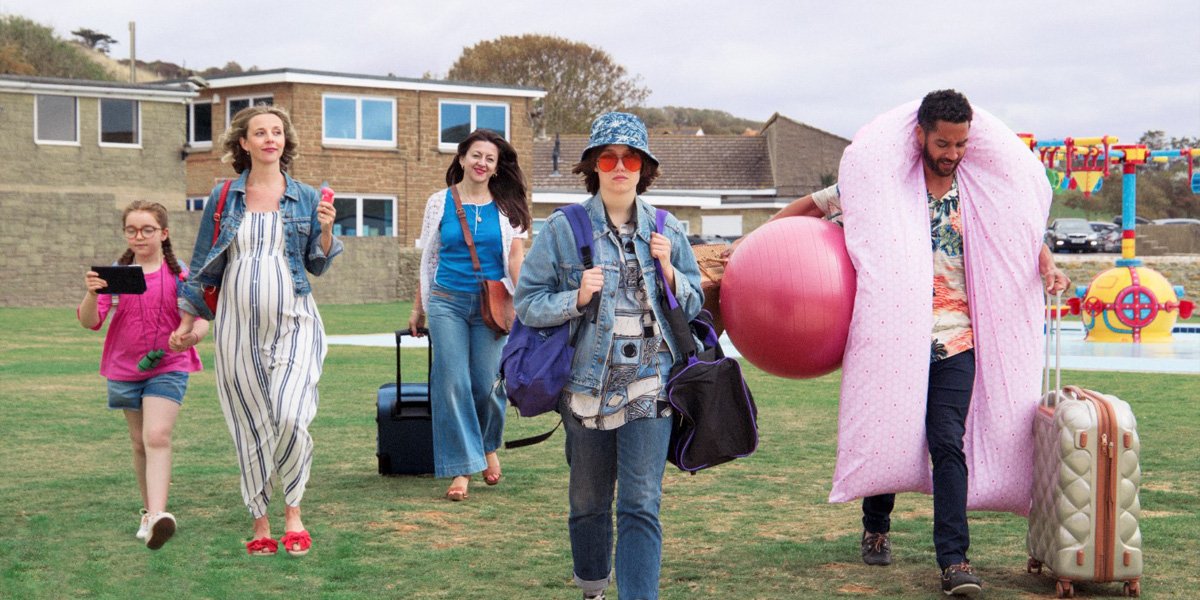 Sweetheart (Courtesy of the Glasgow Film Festival)
Sweetheart shows how emotional turmoil over sexuality and gender add an extra dimension to teenage angst, and how family holidays remain a place for self-discovery.
---

Driving through a grey-green landscape with nothing but cows or sheep on either end of the road, valleys and hills with no soul to be seen, only to arrive at an enormous holiday park perched somewhere close to the sea. It is the dream and nightmare most teenagers grew up with; family holidays spent in some home-caravan park close to the sea and nature with a games hall and entertainment nights to occupy not-for-this-week-adults. It is not only the place where you could be anyone you want to be a for week, but also the place where most family tensions that build up throughout the year are resolved. A mystic place of teenage angst and spiritual healing. Director Marley Morrison's (Baby Gravy, Leroy) newest feature Sweetheart premiers at the Glasgow Film Festival today, and fulfils all your nostalgic dreams about those summers spent at the holiday park.
AJ (Nell Barlow, Doctor Throne, Behind her Eyes), a socially awkward and environmentally conscious teenager, is forced by her kind mother Tina (Jo Hartley, After Life, This is England) to spend the week at a coastal holiday park with her painfully heteronomous family – elder and heavily pregnant sis Lucy (Sophia Di Martino, Loki, Yesterday), Lucy's kind-hearted boyfriend Steve (Samuel Anderson, The Lady in the Van, Witless) and AJ's adorable little sister Day-Day aka Dayna (Small Axe, Hetty Feather). Having recently come out, AJ falls immediately for the tanned and free-spirited lifeguard Isla. Over the course of the holiday, we follow a conflicted AJ as she struggles with her feelings and Isla's intentions, AJ's kind and goodhearted family who are trying to be respectful of her feelings and thoughts, and her own relationship with a mother who tries to feminise her.
The beautiful thing about this film is that it dives into the deep end of sexuality and gender politics, without ever actually mentioning it. Sweetheart lets the images speak for themselves and tackles interesting notions on stereotypes and the idea that women need to look feminine and 'be normal.' The heteronormativity might be strong in the film, but it is essentially a mirror held up to our current society. It is enforced even more so through the women in society, and it is in fact AJ's mother Tina who tells her daughter that "lesbians can look normal, you know, feminine, too." It is said with such genuine care for AJ's future that you can help but sympathise for what is clearly a difficult situation for mother Tina.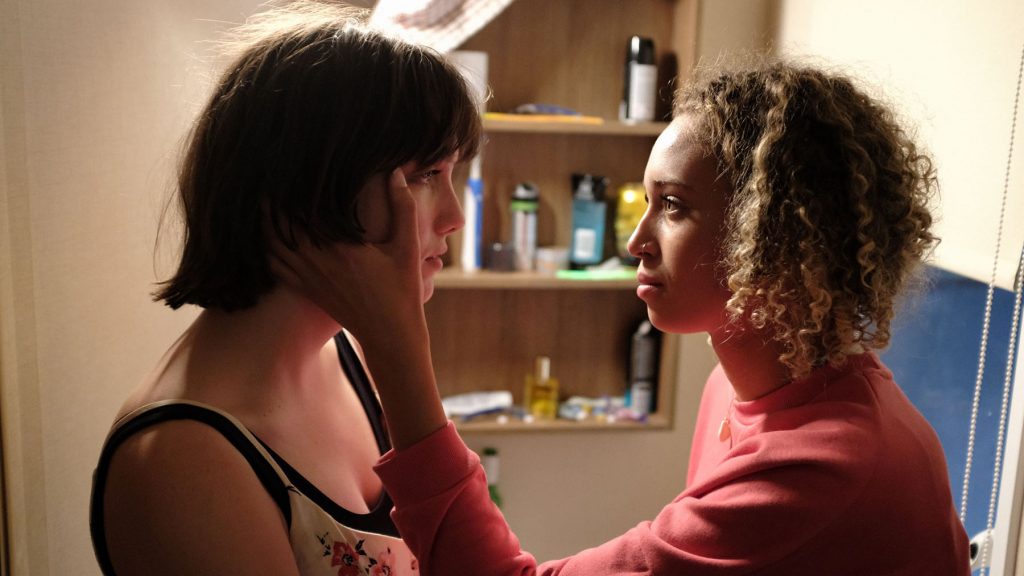 Questions of what it means to be a woman, to be feminine, and how names and first appearances can form an opinion, or more often confirm a stereotype can be a tough sea to swim through. There is a pointedly accurate scene on that topic in the first ten minutes of Sweetheart that sets the tone for the rest to come. It made me realise that, out of all the outspoken things AJ is struggling with, their biggest unspoken struggle might just be whether they identify as male or female. In a subtle and refreshing way, director Marley Morrison unveils what it means to be a teen coming of age in this vast and diverse society that is, thankfully, become more inclusive and open-minded.
This is all done with a beautifully 80s soft pastel cinematic aesthetic that makes AJ's summer holiday that more ethereal and touching. It reminded me in a way of Black Mirror's San Junipero episode. The soundtrack, consisting of 80s tracks, provides Sweetheart with a timeless feel and places the very topical themes at hand in neutral setting I am sure anyone (even the older generation viewer) can immensely relate through. The circumstances of first love might have changed throughout the years, but the internal debates are the same in any seventeen-year-old dealing with teenage angst. Jo Hartley's lovely motherliness, combined with her soft and gentle accent, are the perfect counterbalance to Nell Barlow's frustration and erratic outbursts.
See Also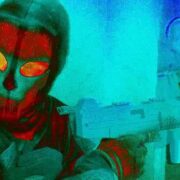 Strangely nostalgic and at the same time wildly progressive, Sweetheart contains numerous references to modern-day TikTok-culture that are a delight even for the older viewer. The film is a genuine joy to watch and a must for lovers of modern coming of age dramas.
---
Sweetheart premiered digitally at the Glasgow Film Festival in March 2021. The film will be released in cinemas across the UK from Friday, September 24, 2021.