Storage Locker: Film Review
Storage Locker (Freestyle Digital Media)
Storage Locker is a well acted horror comedy that can't escape the terrors of its confusing subplots. It has great potential, but it tries to be too much at once.
---

I love classic horror films. From iconic slashers to creature features, there's nothing like sitting down to watch a 20th century flick with eerie screams and noticeably outdated practical effects. There's a certain nostalgia that invites our pardon for the effects that were "good for their time." In this era, however, effects similar to those of '80s movies aren't as easily pardoned. Storage Locker unfortunately can't escape this treatment, though it still has redeemable qualities, especially in acting.
Storage Locker follows Packer Stanley (Avery Mayo) as he joins a rare comic book collective after his engagement is broken off. The horror comedy is a chaotic blend of styles and subgenres (such as possession, slasher, and sci-fi), pop culture references, and worn out tropes. Casting Allen Danziger (The Texas Chainsaw Massacre) and Mike Gassaway (who performed stunts in Mission: Impossible – Dead Reckoning Part One and John Wick: Chapter 3 – Parabellum) wasn't enough to redeem the sludge of a horror movie trying to be too many things at once. This movie had the same struggles as many blockbuster releases this year: fan service and too many typical genre tropes actually weakened the film's overall watchability.
Storage Locker is the fourth directorial effort from Ray Spivey, following The Pro Bono Watchman (2022), a short film called Process (2020), and Writer's Block (2019). The Pro Bono Watchman, starring Gassaway, won 33 awards from various festivals.
While Spivey's latest work has definite shortcomings, Storage Locker still added to his accolades, becoming an award-winning film. Impressively, Spivey wrote, directed, and produced the film. His talent, along with that of the cast and crew, earned the film recognition at festivals. Hannah Hufford, who plays Jenni Watson, won Best Acting Debut at the New York International Film Festival. This is highly deserved, as Hufford's portrayal of Packer's fiancée is well done, both in depicting a struggling relationship and later becoming a crucial component of the film. Though it didn't receive as much praise as his previous film, I see Storage Locker as a strong start in acting for both Hufford and Mayo.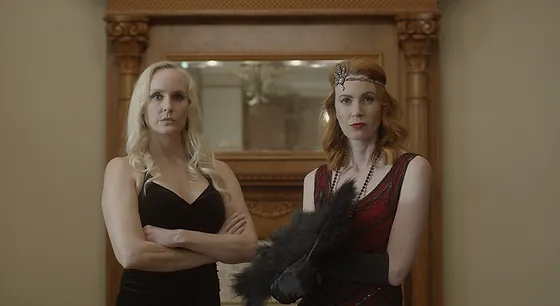 The most redeemable scenes in the movie might be found in comedy relief with Chas Morales (David Trevino). Here are genuinely hilarious sequences between the two friends, which were well acted by both of them. Chas's reactions to the terror they hunt (and are hunted by) are particularly humorous, and lend to lighthearted breaks between dialogue-heavy and jump scare driven scenes.
The film's set design is another highlight, especially the storage lockers in which the film's gruesome reveal takes place. Hazy glass containers (like the one on the film's poster), victims are sedated, weakly hitting the glass as their last ditch effort at escape. The set pieces make for a recognizable symbol of the film, and their use of light over each victim, a silhouette, is well done.
See Also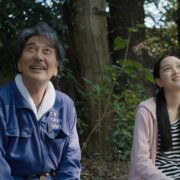 Because of the film's lower budget, practical and CG effects are lacking significantly; at times the movie feels like something out of another decade. This is the most significant qualm I have with the film. Perhaps if it didn't try to tie in so many horror tropes, it could have honed in on one or two and done them very well. Still, Storage Locker had some good things to offer. One scene in particular, between Packer and Jenni, consists of stellar cinematography (thanks to Rob Moore and Anton Savenko). A critical moment in their relationship is only further intensified by the use of shadow and light as they discuss their future.
In all, Storage Locker is a film full of potential. If it had been more focused and less an homage to tropes and pop-culture icons, it might have been an excellent horror movie. Instead, it became confusing, distracting, and hard to follow. Still, it has elements that give me hope for the future of horror, especially considering the young talent that will hopefully have more opportunities to contribute to the horror genre.
---
Storage Locker will be released on digital platforms on August 22, 2023. Watch Storage Locker!