"Still Up": First Look at Apple TV+ Original Series
Still Up is coming to Apple TV+ in September! Here's a first look at this new original comedy series starring Antonia Thomas and Craig Roberts.
---
Apple shared the first look at Still Up, a new original comedy series starring Antonia Thomas and Craig Roberts, out in September on Apple TV+! What is the show about? How many episodes will it have, and when will they air? Here's all you need to know, from the release date and schedule to why you should be excited about this upcoming Apple TV+ show!
---
"Still Up" (Apple TV+) First Look: All You Need to Know
What is "Still Up" (Apple TV+) About?
So what is Still Up about? This new Apple TV+ original series is a romantic comedy that takes place when most people are sleeping. But insomniacs Danny (Craig Roberts, of Submarine) and Lisa (Antonia Thomas, of Misfits and Small Axe) are wide awake. In the show, we see them at nighttime as they tell each other everything – well, almost everything. The only thing they don't know about each other is the most important thing of all: they both have feelings for one another. This is all we know about the series from this first look, but here's some information on its cast and crew!
Still Up is also stars Luke Fetherston, Blake Harrison, Lois Chimimba, and Rich Fulcher. Co-creators Steve Burge (Seekers) and Natalie Walter wrote it, alongside writer Bryce Hart (Ten Percent). The director is John Addis, who directed Lucky Break and was also an editor on The Grand Budapest Hotel and more acclaimed films.
When and How Can We Watch "Still Up" (Apple TV+)?
Still Up is coming to Apple TV+ on Friday, September 22, 2023. Apple shared a first look and some information about the show, and here's what we know. The original series has eight episodes, and the first three will be released together, on September 22. After that, Apple TV+ will release new episodes weekly, every Friday, with the finale airing on October 27.
To watch Still Up, you can follow this link or click on the button below:
A First Look at "Still Up" (Apple TV+)
Here are the first stills of Apple TV+'s Still Up! First, the first still of Craig Roberts as Danny.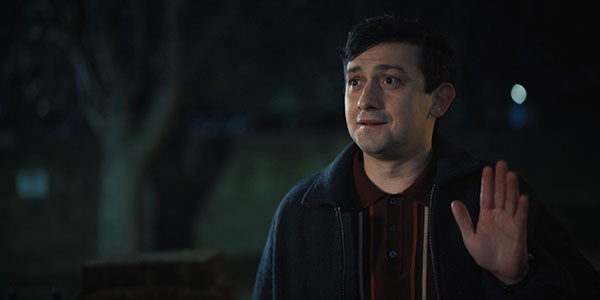 And here is Antonia Thomas as Lisa!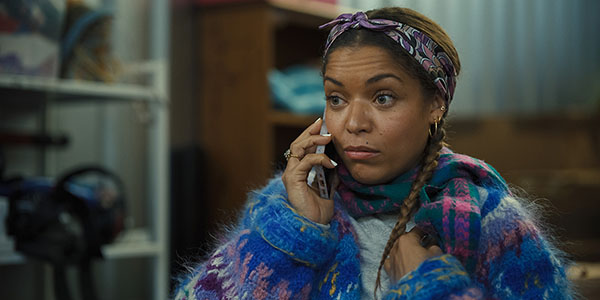 And finally, here is the newly released trailer for Still Up!
---
Other Apple TV+ Original Series to Watch Before Still Up:
If this first look at Still Up made you want to watch this original series, here's a list of other great Apple TV+ original shows you can stream right now! They will all soften the wait till the release of Still Up and are some of the best the streaming platform has to offer!
Severance is about a group of people who have undergone a surgical procedure that divided their memories in two, in order to keep their private and work lives separate. Mark (Adam Scott) and his co-workers begin a quest to find out who they are and what they actually do for a living. Watch Severance!
Ted Lasso is one of the most popular Apple TV+ original series to date, following an American football coach who is hired to coach a professional soccer team in the U.K., despite knowing nothing about the sport. Watch Ted Lasso!
In The Crowded Room, Tom Holland plays Danny, a young man who is arrested for a terrible crime that he didn't commit — or did he? The truth might be more complex than what it appears to be, and this psychological thriller soon tells us why. Also starring Amanda Seyfried and Jason Isaacs. Watch The Crowded Room!
The Morning Show is one of the best #MeToo series out there. Its protagonist are two women who work in the titular show and navigate their jobs in less than ideal situations. It's an eye opening show with stellar performances from Reese Whiterspoon and Jennifer Aniston. Watch The Morning Show!