The Morning Show: A Tremendous Take on Today's #MeToo Movement (Review)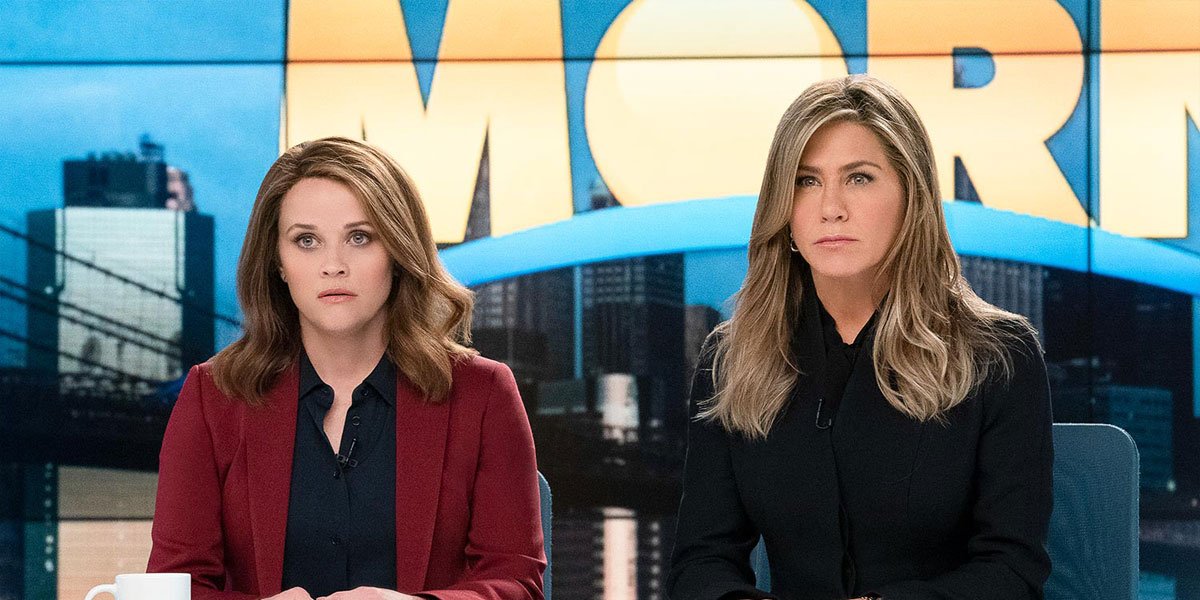 Jennifer Aniston and Reese Witherspoon in The Morning Show (Apple)
The Morning Show is a sharp-witted, subversive, and supremely sobering screed against sexual harassment in the workplace.
---

As one of the first standout shows to premiere on Apple's fledgling streaming service, Apple TV+, The Morning Show was charged with communicating the company's might in an overwhelmingly overcrowded marketplace. Sure, the tech titan had Jason Momoa's See and Hailee Steinfeld's Dickinson on deck to debut as well, but The Morning Show was the series with the splashiest stars and the most provocative plot; as such, all eyes were on Kerry Ehrin's drama to deliver. And deliver it did.
Following the fallout at a booming "breakfast news" program after one of its crowning co-anchors, Steve Carell (The Office, The 40-Year-Old Virgin)'s Mitch Kessler, is accused of sexual misconduct, The Morning Show offers an insightful and intricate investigation of the petulant power dynamics that manifest in the media industry and allow such abhorrent actions to occur, time and time again. At the apex of this analysis is Jennifer Aniston (Friends, We're the Millers)'s Alex Levy, Mitch's former on-air partner who was at risk of being fired before this "bombshell" broke loose.
Now, since the "Morning Show" brand can't withstand any more bad publicity (especially by doing away with the female face of the franchise), Levy has to serve as the singular star of the show and counter the continual critiques it suffers from society at large – Who knew of Mitch's unbecoming behavior? How much did they know? As his long-time associate, was Alex herself complicit?
To make matters even more complicated, UBA – the network that airs "The Morning Show" – starts to swoon over a rash and resourceful field reporter climbing up the ranks named Bradley Jackson (played by Reese Witherspoon, of Big Little Lies and Legally Blonde), who prides herself on balancing "both sides" in her news coverage and comes to clash with Levy over her confident chutzpah. With Billy Crudup (Almost Famous, 20th Century Women)'s conniving but charismatic television executive Cory Ellison by her side, Jackson challenges Alex's control at the company as the two try to plan a new path forward for the once prosperous program after Mitch's departure.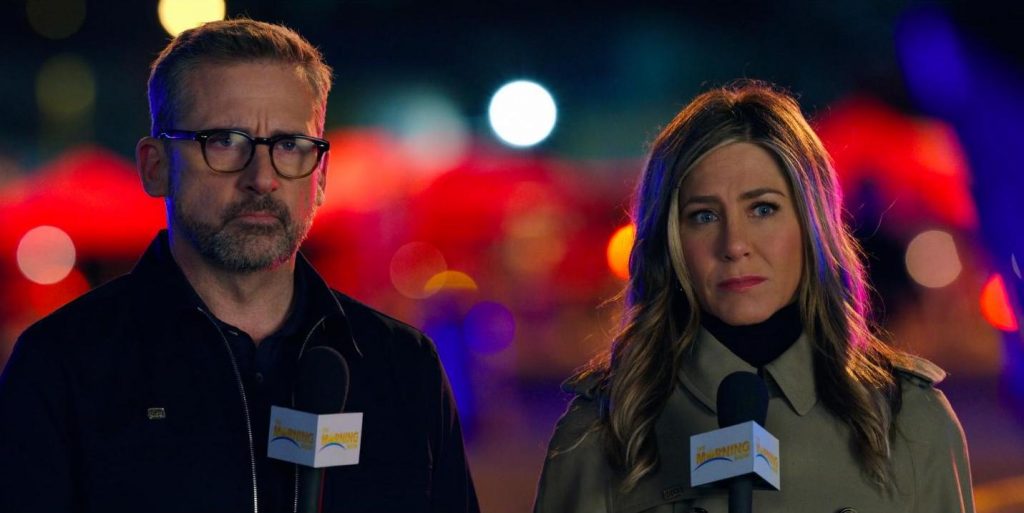 Even a two-paragraph plot description can't properly convey all the complexities present in a carefully constructed chronicle like The Morning Show – which somehow touches on almost every timely topic imaginable, from the #MeToo movement to the management of female representation in entertainment to the manipulation of today's media coverage and more – but it's to showrunner and screenwriter Kerry Ehrin's credit that the series never feels like a "Mad Libs"-esque hodge-podge of hot button issues tossed together. In lesser hands, it's quite easy to see how The Morning Show would perish beneath the weight of its own "prestigious" ambitions, but Ehrin so skillfully synthesizes all of these separate story lines and subjects together that the show never seems "overstuffed" or "undercooked."
The series seldom stops to state that it will now begin a "distinguished discussion" on some "atrocious ailment" that is "plaguing the population," as it's much too mature to present itself in such a plain and preachy manner – and Ehrin knows these deliberations deserve more delicacy. Instead, her devilishly delicious dialogue (which apes the style of Aaron Sorkin on more than one occasion) covertly and quickly offers caustic commentary on a specific controversy before promptly progressing forward with the plot, leaving the audience to connect the dots and draw their own conclusions on the contentious conversations it starts.
Furthermore, with such ferociously fortuitous female leads – Aniston's Levy and Witherspoon's Jackson – The Morning Show could have also easily become a diluted and dramatized display of pretentious corporate feminism pandering, but Ehrin never paints her parable with broad strokes, rather choosing to continually challenge these characters and their convictions instead of shakily shying away from them. The protagonists of this piece are problematic beings with bona fide blemishes on their résumés (Levy is oftentimes oblivious to others' emotions and overly ostentatious, while Jackson is immensely impulsive), but Ehrin nevertheless finds a way to make us understand and empathize with these women even if they do or say things we disagree with.
They aren't saints by any stretch of the imagination, but at the end of the day, it's clear that they're just imperfect individuals who are simply struggling to make the best of their situations – whether it be discovering a dear friend wasn't who they said they were, in Levy's case, or preparing oneself for the pressures of a public presentation as a part of "The Morning Show," for Jackson – and both characters regularly react to story revelations with an unceasing unpredictability that makes them fascinating to follow.
The Emmy-nominated Aniston turns in a tour-de-force performance as the acerbic Alex Levy, a sometimes selfish but surprisingly still sympathetic show-host who has to come to terms with her shrinking star power and possible past mistakes that cloud her perception of the present. It's a true testament to Aniston's innate allure as an actress that the occasionally arrogant and easily annoyed Alex remains such a powerful presence throughout all ten episodes, especially as her questionable actions test the limits of our compassion for the character. However, for as absurd Alex can be at points, the ultimate achievement of her arc is exhilarating to experience, and Aniston formidably lays the foundation for this unforeseen finale. Likewise, Witherspoon is a fantastic and multifaceted foil for Aniston's Alex as the bold Bradley Jackson, a stranger to this "shady" show whose overeager outspokenness and diligent desire to detect the truth intimidates the entire institution as a whole while actively engaging the audience.
See Also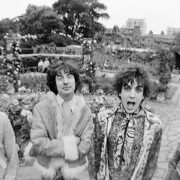 Carell has the trickiest role to tackle as the imperious but intriguing Mitch Kessler, and the show sensibly shields us from the entire extent of his "etiquette" while working at "The Morning Show" until the very end, deftly keeping us in the dark and experimenting with our empathy. Initially, it isn't quite clear whether the allegations against Mitch are authentic or not, and Carell's natural charisma further confuses viewers, as we too start to see the compelling characteristics that once appealed to all his acquaintances, Alex included.
However, somehow, Carell – and Ehrin – end up pulling off the impossible by making Mitch a multidimensional man (as opposed to some "stereotypical sinner") who nevertheless behaved very badly, never sacrificing his singular selfhood to emphasize his "evilness" or vice versa. It's so rare to see entertainment offer such rich resonance to such a potentially perverse person, but Ehrin doesn't allow any character to go devoid of deep development, and Carell courageously accepts this challenge.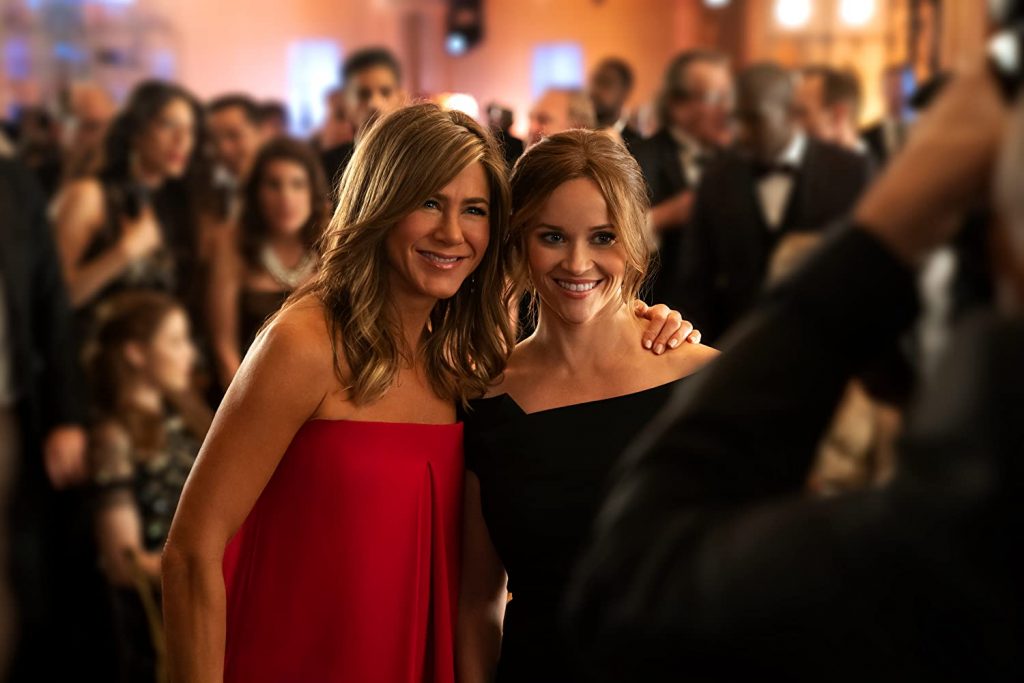 In addition, thanks to the work of the rest of the series' electrifying ensemble cast – featuring tremendous talent such as Mark Duplass, Gugu Mbatha-Raw, Karen Pittman, and Bel Powley – Ehrin is able to explore an even greater array of abuses of power in an elaborate and engaging manner. Although the series is set at this fictional "Morning Show," and a fair amount of the events and endeavors that occur result directly from the program's woeful working conditions, Ehrin uses The Morning Show to uncover the universality at the middle of this menagerie of memories. So many of the insufferable incidents that take place are not unique to "The Morning Show" by any means, and Ehrin's (and other contributors') shrewd scripts shine a spotlight on the grander institutional inequities that allow for harrowing harassment to continue.
Each character has their own clear obstacles to overcome, and all serve as specific snapshots of one set strife (with Mbatha-Raw receiving perhaps the most stirring and saddening subplot), but they also simultaneously coalesce to represent a more all-encompassing example of corporate wide corruption and its consequences. Across the board, this blend of audacious acting and scintillating screenwriting is simply spellbinding, and The Morning Show leaves no stone unturned in its study of society's struggles with sexual harassment.
A series like The Morning Show is so significant because it cuts through the chaos of today's real-world conflicts and collides with the core of the cultural conversation. With captivating characters, sharp-witted writing, and an overall commitment to candor, the show directly displays both why sexual harassment has persisted as long as it has and how. What we do with this imperative information is ultimately up to us, but Ehrin and her crew do a remarkable job at dismantling this dilemma as prodigiously as possible and exhibiting it in an enormously entertaining – yet still exhilaratingly emotional – fashion.
---
---
WATCH THE MORNING SHOW: