Starve Acre: LFF Film Review

(Cornerstone)
Grief and nature consume a mourning couple in Starve Acre, Daniel Kokotajlo's unsettling and deeply atmospheric folk horror.
---

In Starve Acre, Daniel Kokotajlo's (Apostasy) absorbing adaptation of Andrew Michael Hurley's novel of the same name, it isn't only grief that consumes and eats away at married couple Richard (Matt Smith, Last Night in Soho) and Juliette (Morfydd Clark, Saint Maud). From the very start and even before a dangerous tree spirit threatens their rural idyll, nature floods both the screen and their lives. Visually and aurally, the surrounding environment overpowers people, subtly at first but with ever-increasing power. This bucolic isolation and oddness, similar to that of The Wicker Man (1973), bleeds into every corner of Starve Acre, creating a remarkably confronting atmosphere that never dwindles.
In 1970s rural England, Richard and Juliette live a happy life. We see them first sitting under a tree—a spine-tingling foreshadowing of later events—as they watch their young son Owen (Arthur Shaw) play football. After they both doze off, a scream punctuates the air: a horse has had its eye stabbed out, and standing nearby with a sharp, bloodied branch is Owen. Psychological assessments follow, and then suddenly, Owen is dead, collapsing from a serious asthma attack at their remote country house.
From here, the distance between Richard and Juliette builds until it is all they know. Each person's grief affects them differently: Juliette withdraws into silence and sleep, whilst Richard, an archaeologist and researcher, becomes obsessed with digging up large swathes of their fields, entranced by both the wonder and fear of discovery. They both seem to turn a blind eye to the folklore of Jack Grey, a tree spirit referenced in a book titled 'Starve Acre' which Richard's own father had an unhealthy interest in. In the book, a dark tale of a man, woman and child being sacrificed around a tree bears chilling similarities to their own situation.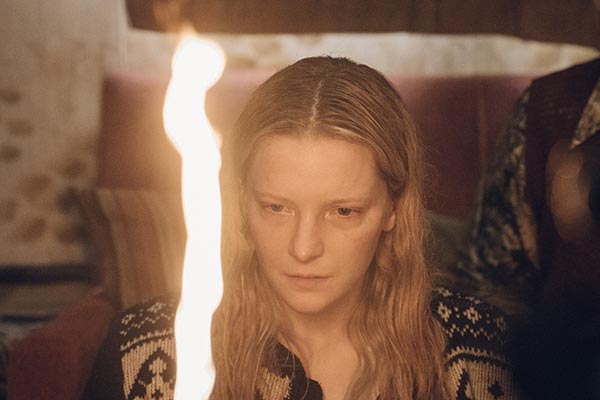 Kokotajlo, who is also the writer behind Starve Acre, boldly tackles the folk horror genre, successfully avoiding the usual pitfalls of thin atmosphere or mundane plotting, and instead crafting a disturbing and delightfully twisted contemporary take on it. When Starve Acre divulges its Pet Sematary influence too heavily in its middle section, things falter, but Kokotajlo eventually rights proceedings for the film's gruesome and glorious climax. Even the story's increasingly absurd premise—think Lamb (2021) but without the mind-numbing, ineffective stupidity—is pulled off (just about), with disturbing imagery akin to other contemporary horrors such as The Witch (2015). 
Adam Scarth's (Pretty Red Dress) spectacular cinematography influences much of Starve Acre's atmosphere: he frequently frames characters consumed by nature, such as capturing Juliette engulfed by only the background bark of a tree, and draws out the nostalgia and isolation of the 1970s British countryside. After the death of Owen, snow hits their farm, and Scarth barely allows us to see anything in the white mist and swirling, bitter snowflakes. As Richard and Juliette find warped solace later on, Starve Acre takes on brighter, sunnier hues—but ones that are still deeply disturbing. Reinforcing this distressing mood is Matthew Herbert's sensational score, which has all the distortion and danger of his music The Wonder (2022) whilst still feeling unique.
See Also

Despite running at only 98 minutes, Starve Acre takes a while to fully execute its mysterious, intriguing premise, which causes a dip in energy in the middle. But when it commits and runs with it, the results are chilling, albeit frustratingly brief and introduced with some lurching, rushed exposition. Smith and Clark both wow with two intertwining performances, with the latter proving, after 2019's Saint Maud, that she is just at home in a horror film as she is in any genre, combining a deeply emotional core with a suitably spooky presence. As Starve Acre hurtles to its conclusion, both actors hammer home the film's compelling angles of grief and trauma, and as the final disturbing scene becomes sun-kissed in tone before the screen snaps to black, their weary grief takes on an altogether more troubling aura.
---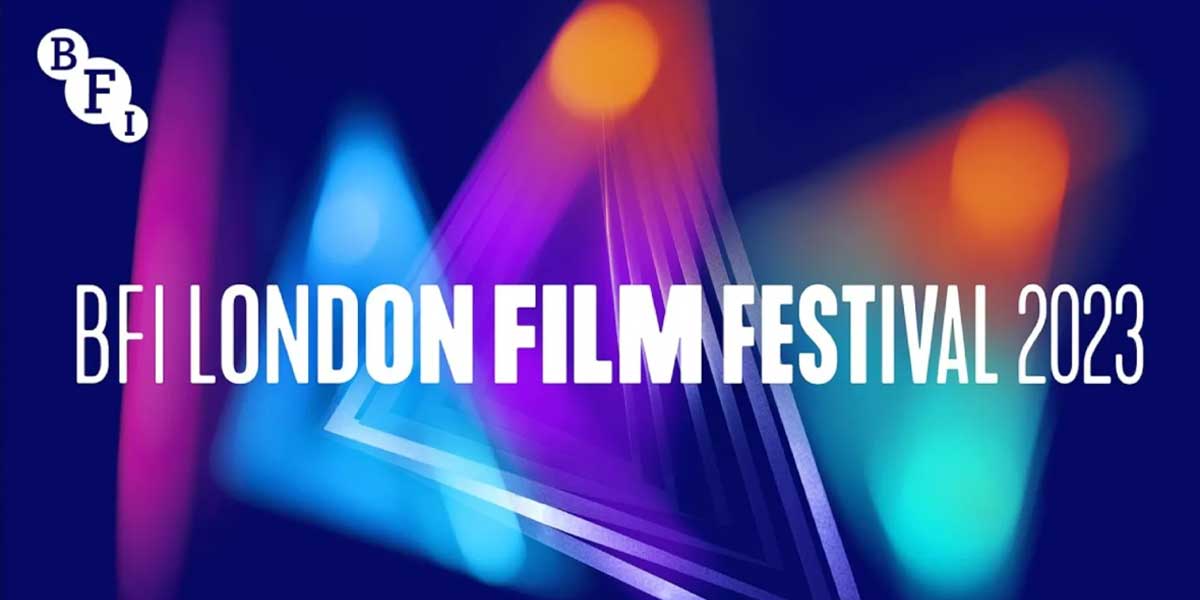 Starve Acre had its World Premiere at the 2023 BFI London Film Festival on 12 October. Read our list of 25 movies to watch at the 2023 London Film Festival!