Snake Eyes: G.I. Joe Origins: G.I. Joe Reboot is a Misfire (Review)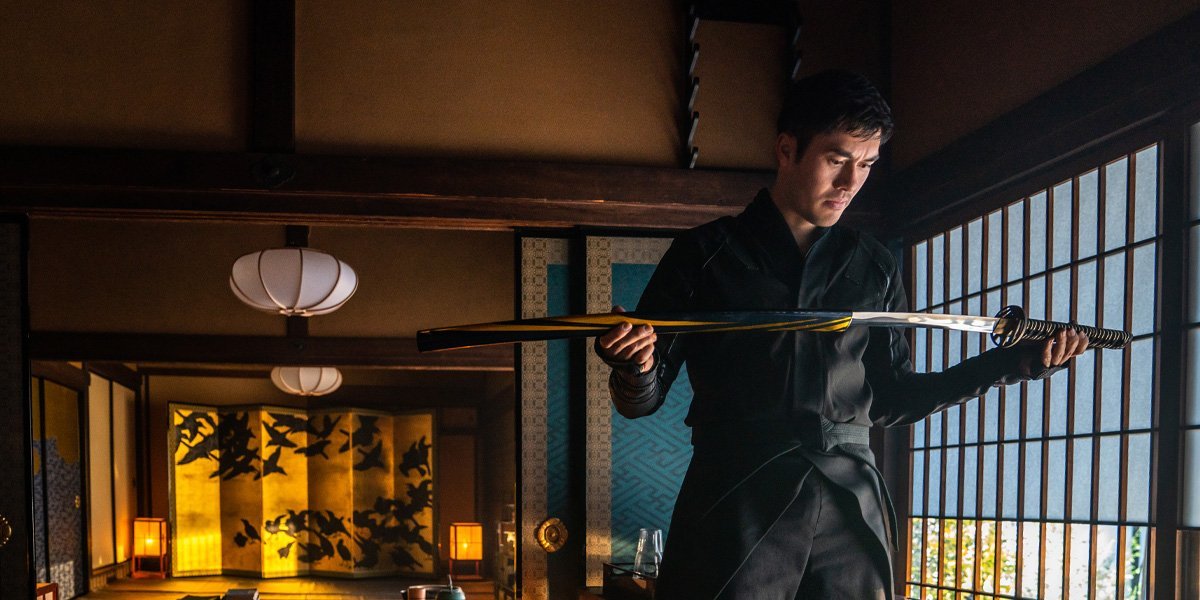 Henry Golding plays Snake Eyes in Snake Eyes: G.I. Joe Origins (Niko Tavernise / Paramount Pictures)
With dreadful editing, an unlikeable protagonist, and subpar writing, Snake Eyes: G.I. Joe Origins is a disappointing origin story for the title character.
---

Hasbro's G.I. Joe film franchise, adapted from the popular toy line turned animated television show and various other forms of media, has been dormant for several years. The last film released in the series prior to Snake Eyes: G.I. Joe Origins in 2021 was G.I. Joe: Retaliation, which was released in 2013 and starred Dwayne Johnson. That film wasn't exactly a failure, grossing a little over $375 million dollars against a $130 million dollar budget. Yet, talks of sequel seemingly stalled, and now, all these years later, Hasbro has released a film focusing on fan favorite character Snake Eyes that serves as a reboot of G.I. Joe on the big screen.
Snake Eyes: G.I. Joe Origins depicts the life of Snake Eyes prior to him becoming a masked agent with the G.I. Joe team. Henry Golding (Crazy Rich Asians and A Simple Favor) stars in the title role of Snake Eyes, a loner filled with pain and rage, who saves the life of Thomas "Tommy" Arashikage, heir of the Arashikage Clan (Andrew Koji) and finds himself welcomed into the ancient Japanese clan of ninjas. Snake Eyes is trained in the ways of the ninja warrior by the Arashikage, but the reveal of secrets from his past will test his honor and loyalties.
There are many problems with Snake Eyes: G.I. Joe Origins, but the most baffling is the protagonist of the film itself. If you've seen him before, you'll likely be asking one question: How on earth did they take Henry Golding, one of the most likable and charming actors working today, and make his character so unlikable? Golding's performance isn't the issue here: he plays the role of an action hero effectively. The fault is with how Snake Eyes is written: whenever you think he's going to turn a corner, he does something to make you dislike him again. Golding's character is supposed to be a hero, and it never really feels like he is.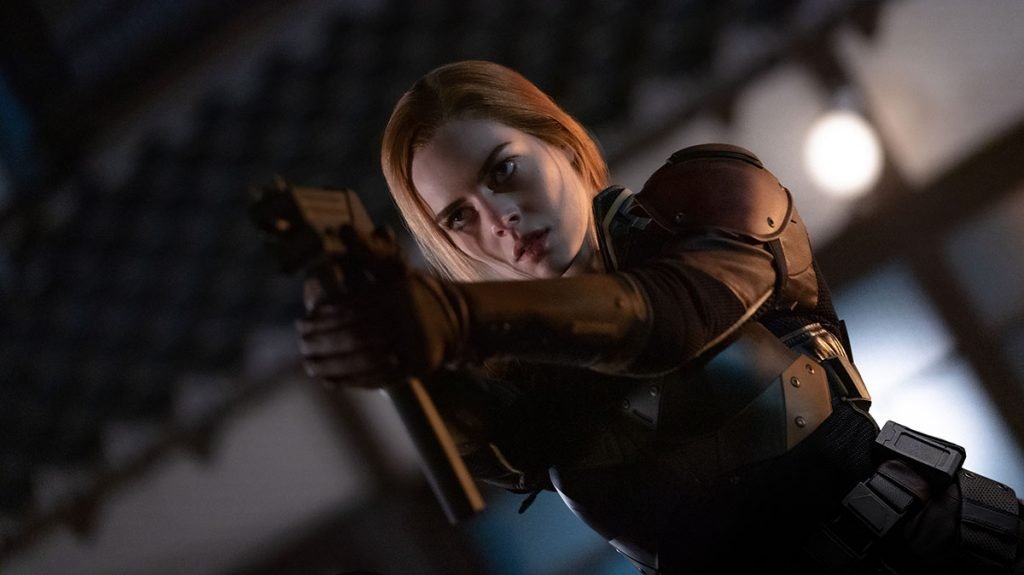 The story itself is subpar, complete with the planting of seeds for a cinematic universe that most modern blockbusters have. Snake Eyes: G.I. Joe Origins feels like one part origin story and one part setup for the future, the end result isn't very good. If only the writers had focused more on the relationship between Snake Eyes and Tommy rather than rushing through it. Their relationship is fascinating enough, as seen in the various other forms of G.I. Joe media and could've probably sustained an entire film on its own. The inclusions of Cobra Commander's second in command, Baroness (Úrsula Corberó) and G.I. Joe member Scarlett (Samara Weaving, of Ready or Not and Bill & Ted Face the Music) are basically just there to set up future plot points and remind you that this is technically a G.I. Joe movie. It takes away from what should've been the main focus of the film, these two brothers in arms played by Golding and Koji.
Though I think her character could've been saved for a sequel, Samara Weaving is fantastic as Scarlett. She nails the look of the character from the G.I. Joe toy line and the original animated series. Weaving also brings some funny comedic lines, something she said she sought to do after reading Scarlett's depiction in the G.I. Joe comics, in which the character has a real sense of humor. Her appearance in Snake Eyes: G.I. Joe Origins ultimately does a nice job of making you want to see more of Scarlett in future instalments.
Andrew Koji steals the show as Tommy Arashikage, also known as Storm Shadow. His character is given a cleaner story arc than Golding's Snake Eyes. You'll legitimately feel something for his character in the end, not only because of how things play out, but also because of Koji's powerhouse performance. That is more than I can say for Golding's Snake Eyes, whose arc is a lot more muddled thanks in no small part to the character's baffling choices.
See Also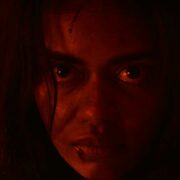 The biggest disappointment in Snake Eyes: G.I. Joe Origins are the action sequences.There are definitely sequences that could have been great. Unfortunately, they are so choppily edited and riddled with shaky cam that it robs them of that potential. It ultimately feels like you're on an old rickety roller coaster for most of the fight sequences, which makes them difficult to follow. Then, the choppy edits and quick cuts proceed to rob the sword slices, punches, and kicks of their impact.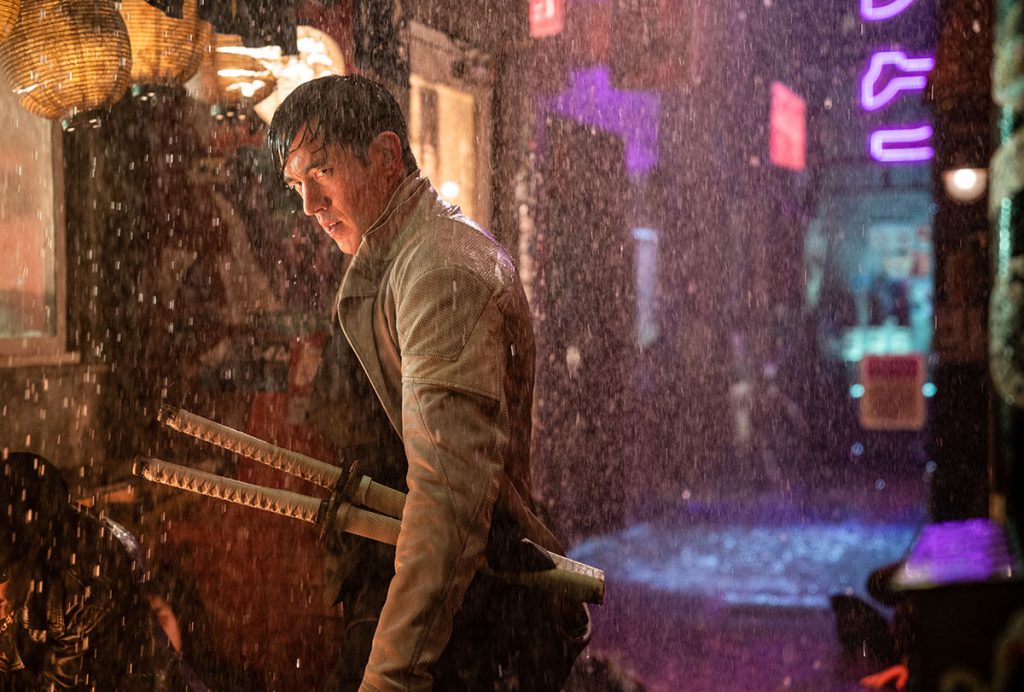 Ultimately, Snake Eyes: G.I. Joe Origins isn't a very good film and serves as a case of wasted potential. Hardcore fans may be able to overlook the film's editing issues and have a good time with it. There are good things here, like the performances of Koji, Golding, and Weaving, but they can't save a film with a rushed story, an unlikeable lead character, and bad editing. Perhaps if this does well enough, a sequel with a new director and writers can handle something like this better. As far as this film is concerned, it's a weak attempt to revitalize Hasbro's G.I. Joe franchise.
---
Snake Eyes: G.I. Joe Origins was released in theaters wordwide on July 23, 2021.