See How They Run (Film Review): A Smashing Whodunnit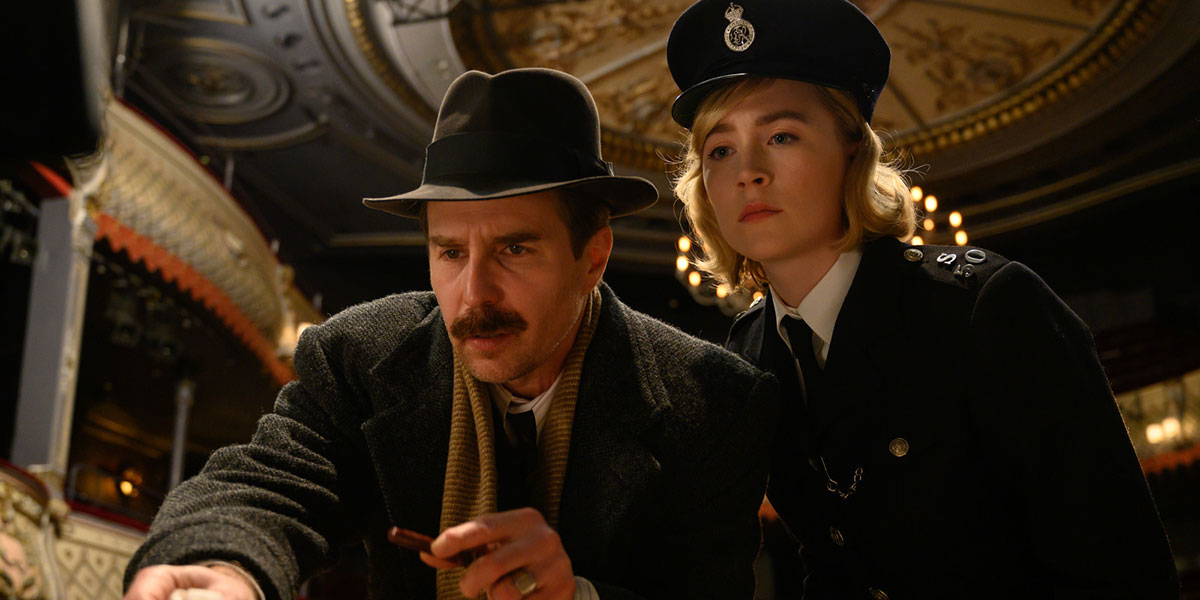 Sam Rockwell and Saoirse Ronan in See How They Run.(Parisa Taghizadeh, Searchlight Pictures. © 2022 20th Century Studios)
Featuring a show-stealing performance from Saoirse Ronan, See How They Run is both a well-crafted whodunnit mystery and a witty deconstruction of the genre.
---

The whodunnit film is back. The genre has gone through a renaissance in recent years, thanks to three movies connected to the works of Dame Agatha Christie. Kenneth Branagh adapted two of Christie's most famous Hercule Poirot novels, Murder on the Orient Express (2017) and Death on the Nile (2022). And then the excellent Knives Out (2019) saw Rian Johnson create an original Christie-style whodunnit with modern twists. It proved so successful that Netflix snapped up the series, commissioning two sequels. And on the same weekend that Glass Onion: A Knives Out Story premieres at TIFF, it is convenient that there's a new whodunnit also inspired by Christie and her iconic work.
See How They Run is a murder mystery comedy set in the 1950s on London's West End. Agatha Christie's play "The Mousetrap" is celebrating its 100th performance, with a film in the works. There will be a delay because of a clause Christie added to the contract, where a film adaptation cannot be made until the play has been closed for six months. Nevertheless, American director Leo Köpernick (Adrien Brody) has been drafted in to make this movie. Blacklisted in Hollywood for being a possible Communist, Köpernick is simultaneously obnoxious, sleazy and unlikeable. He's the sort of character that would be killed off first if this were a Christie novel. And that's exactly what happens. Bludgeoned to death by a sewing machine, Köpernick's body is found carefully deposited on the stage.
It is up to two detectives to solve this murder: world-weary Inspector Stoppard (Sam Rockwell with a decent British accent) and his extremely eager assistant, Constable Stalker (Saoirse Ronan). Soon enough, there is a list of suspects. There is British movie producer John Woolf (Reece Shearsmith), who is having an affair with his secretary Ann (Pippa Bennett-Warner). Writer Mervyn Cocker-Norris (David Oyelowo) butted heads with Leo over "The Mousetrap" film script. Then there is an actor named Richard Attenborough (Harris Dickinson). Performing in the play as the lead detective Trotter, Attenborough came to blows with Köpernick on the night of the 100th performance. Could he have murdered the director?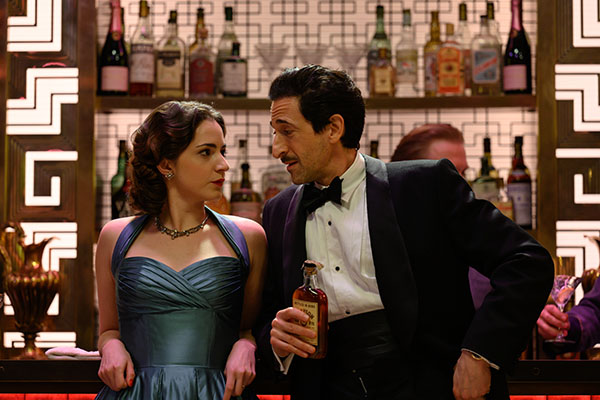 Without spoiling who did it or many of the film's other surprises, See How They Run is almost a back-to-basics version of a whodunnit mystery. Unlike Knives Out, which had a modern setting, a seismic first act twist and references to politics and pop culture, this features a retro setting with a conventional plot. Instead, the variations in this film come exclusively from the story by Mark Chappell. In a script full of clever wordplay and references, Chappell installs a meta quality that playfully jabs at Christie's work and the conventions of a whodunnit. One recurring gag is about the play's longevity since it has been a year since the play first premiered. Considering "The Mousetrap" is actually about to celebrate its 70th anniversary next month, it is as if Chappell wrote that as a knowing wink to the audience.
One mark of a good whodunnit film is a great ensemble cast, and See How They Run is no exception. Saoirse Ronan shines as the inexperienced sidekick Stalker, who takes copious notes and always jumps to conclusions. She is also a fan of the silver screen, particularly John Huston's The African Queen (she can also do a terrific impression of Katherine Hepburn). Meanwhile, Sam Rockwell does well as the beleaguered straight man, the alcoholic detective still recovering from his pregnant wife leaving him. And alongside the already-mentioned Brody, Oyelowo, Dickinson and Shearsmith, we have Ruth Wilson (True Things) as a theatre producer, Sian Clifford (Fleabag) as Woolf's wife and Charlie Cooper as the usher.
Admittedly, this film is not as thrilling as Knives Out, nor is the ending as incredibly satisfying. But for what it is, See How They Run is a fun romp, a well-crafted whodunnit mystery and a witty deconstruction of the genre. It is a film full of chucklesome moments and attention to detail regarding the 1950s period, as seen in the gorgeous production design and costumes. And whilst the narrative doesn't enthral, it has a mystery that will keep you guessing in a film that breezes by in just over 90 minutes. When talking about whodunnits in his opening narration, Leo remarks: "if you've seen one, you've seen them all." But that doesn't make a good whodunnit any less enjoyable. And See How They Run is definitely enjoyable.
---
See How They Run will be released theatrically in the UK & Ireland on September 9, and in the US on September 16, 2022.